7 MIN READ – The Joffrey Ballet's 2022–2023 Season at the Lyric Opera House has been announced, and it features a world premiere from a rising choreographic star, a revival from a Joffrey icon, the return of a Joffrey blockbuster, and a full-length story ballet of such grand scale that it is rarely seen in the United States.
---
The Joffrey Ballet begins its 67th season with Beyond Borders from October 12–23, 2022, a mixed program paying tribute to the Joffrey's maverick legacy with works by artists of its past and present. It includes an original work from choreographer Chanel DaSilva, and returning works by choreographer Liam Scarlett, and Joffrey co-founder Gerald Arpino.
Soon after, the Joffrey celebrates the return of Christopher Wheeldon's magical production of The Nutcracker from December 3–27, 2022, followed by the remount of Yuri Possokhov's blockbuster Anna Karenina, winner of the 2019 "Oscars of Dance" Benois de la Danse International Prize for Best Choreography, taking place February 15–26, 2023.
To close the season in glorious fashion is the long-awaited Chicago premiere of John Neumeier's hauntingly beautiful interpretation of The Little Mermaid, soon to be the largest production ever mounted by The Joffrey Ballet, from April 19–April 30, 2023.
All season performances take place at Lyric Opera House in downtown Chicago at 20 North Upper Wacker Drive. All programs throughout the season feature live music performed by Lyric Opera Orchestra, conducted by Scott Speck, Music Director of The Joffrey Ballet.
About the 2022–2023 Season
Beyond Borders, October 12–23, 2022
The Joffrey begins its 2022–2023 season with a mixed program that celebrates the company's maverick legacy with works by artists of the Joffrey's past and present, including Joffrey icon and co-founder Gerald Arpino, choreographer Liam Scarlett, and choreographer Chanel DaSilva, creator of the Joffrey world premiere Swing Low.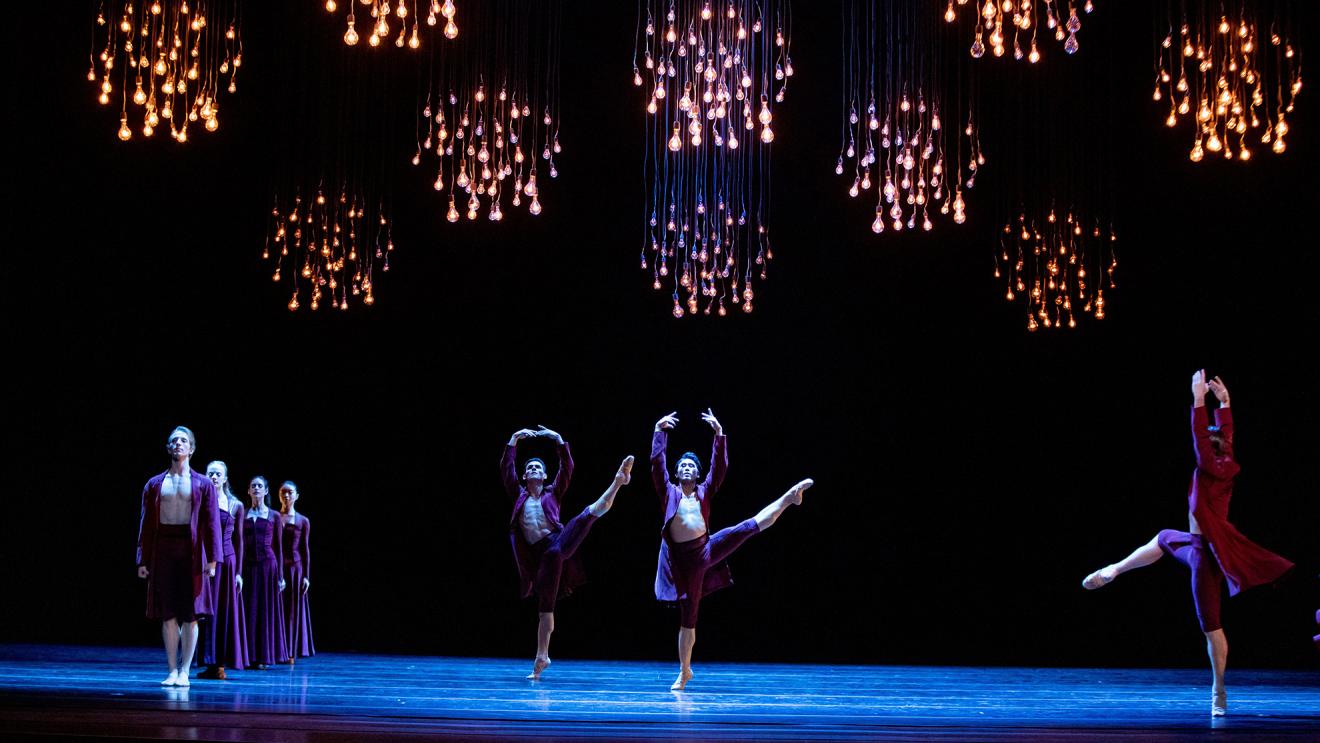 The full program is as follows:
Suite Saint-Saëns
Choreography: Gerald Arpino | Music: Camille Saint-Saëns
Joffrey co-founder Arpino's Suite Saint-Saëns weaves classical movement with the late choreographer's signature neo-classical style of speed, energy, and quality. With its dappled lighting and lilting score, this American masterwork was once described by choreographer Agnes DeMille as like "standing in a flight of meteors." Learn more about Gerald Arpino here.
World Premiere
Choreography: Chanel DaSilva | Music: Cristina Spinei
DaSilva returns for a second original creation, following her 2021 critically acclaimed company debut, Swing Low (described by the Chicago Tribune as a "tour de force"). One of the most in-demand artists working today, DaSilva brings her storytelling prowess back to Chicago for another sure-to-be-glorious world premiere. Learn more about Chanel DaSilva here.
Vespertine
Choreography: Liam Scarlett | Music: Bjarte Eike, John Dowland, Arcangelo Corelli, Francesco Geminiani
Scarlett takes inspiration from Baroque era classics in this hypnotic performance of expert lyricism and elegance. Illuminated under the subtle glow of crystal chandeliers, with chic costumes designed by Scarlett himself, Vespertine puts a modern twist on the romantic era of the late 18th century. Learn more about Liam Scarlett here.
The Nutcracker, December 3–27, 2022
Choreography: © Christopher Wheeldon | Music: Peter Ilyich Tchaikovsky
Magic is on the horizon for young Marie and the Nutcracker Prince, thanks to a visit from the charming but mysterious Great Impresario. At the stroke of midnight on a snowy Christmas Eve, when the lines between fantasy and reality blur together, Marie sets out on an unforgettable journey through Chicago's 1893 World's Fair, a marvel of sights, sounds, and enchantment. This annual holiday tradition celebrates the magic of the season and the rich cultural heritage of Chicago.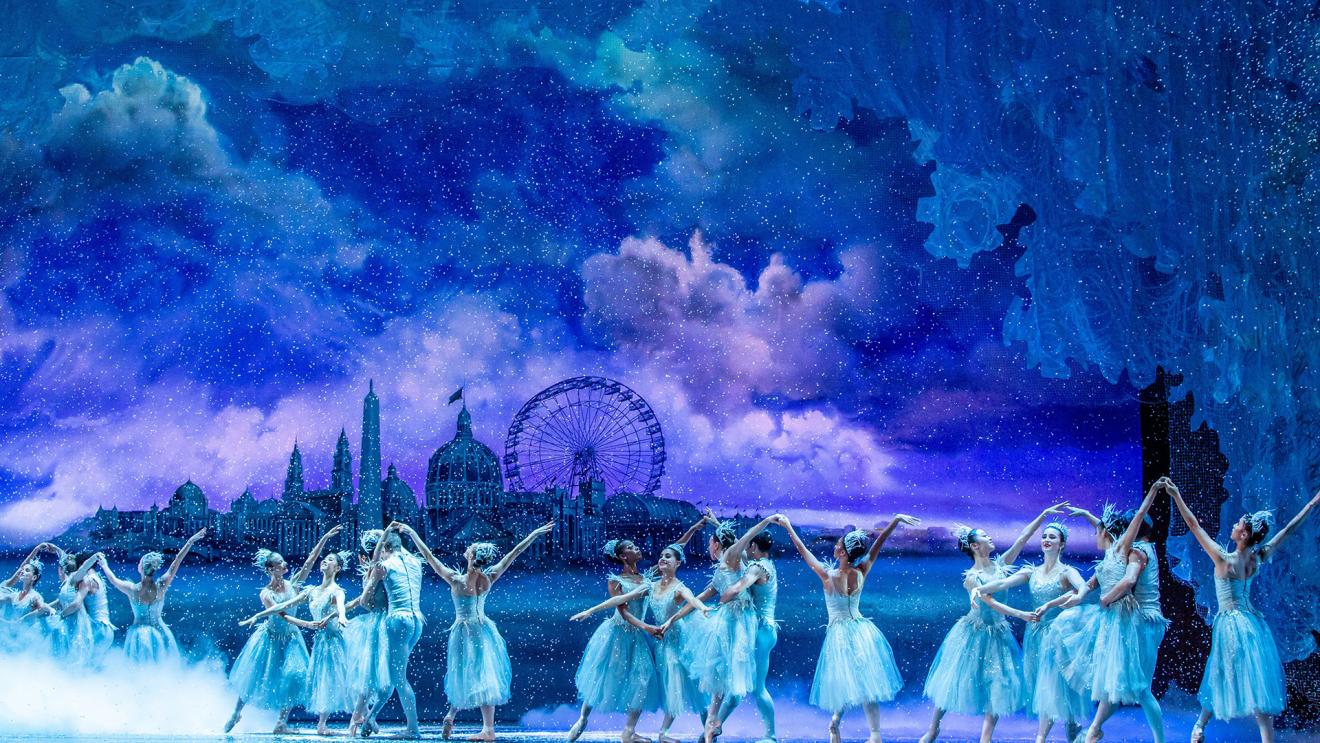 A ballet in two acts set to Tchaikovsky's classic score, The Nutcracker features an award-winning creative team, including Tony Award®-nominated set and costume designer Julian Crouch, Caldecott Medal Award-winning author Brian Selznick, Obie and Drama Desk award-winning puppeteer Basil Twist, Tony Award®-winning lighting designer Natasha Katz and Tony Award®-winning projection designer
Ben Pearcy/59 Productions. Learn more about Christopher Wheeldon here.
With gratitude to The Nutcracker Commissioning Sponsors: Margot and Josef Lakonishok, Searle Funds at The Chicago Community Trust, Hancher Auditorium, University of Iowa, and the many "Believers".
Anna Karenina, February 15–26, 2023
Choreography: Yuri Possokhov | Original Score: Ilya Demutsky
Love is all-consuming for the beautiful but married Anna, who finds herself caught in a life-changing affair with the dashing Count Vronsky. Set in the late 19th century of Imperial Russia, Possokhov's immersive adaptation—winner of the 2019 "Oscars of Dance" Benois de la Danse International Prize for Best Choreography—returns to the Joffrey for the first time since its successful world premiere in 2019. This blockbuster ballet, based on the novel by Leo Tolstoy, features an original composition by award-winning composer Ilya Demutsky, costumes and sets by Emmy-Award-winning designer Tom Pye, and lighting by famed designer David Finn. Learn more about Yuri Possokhov here.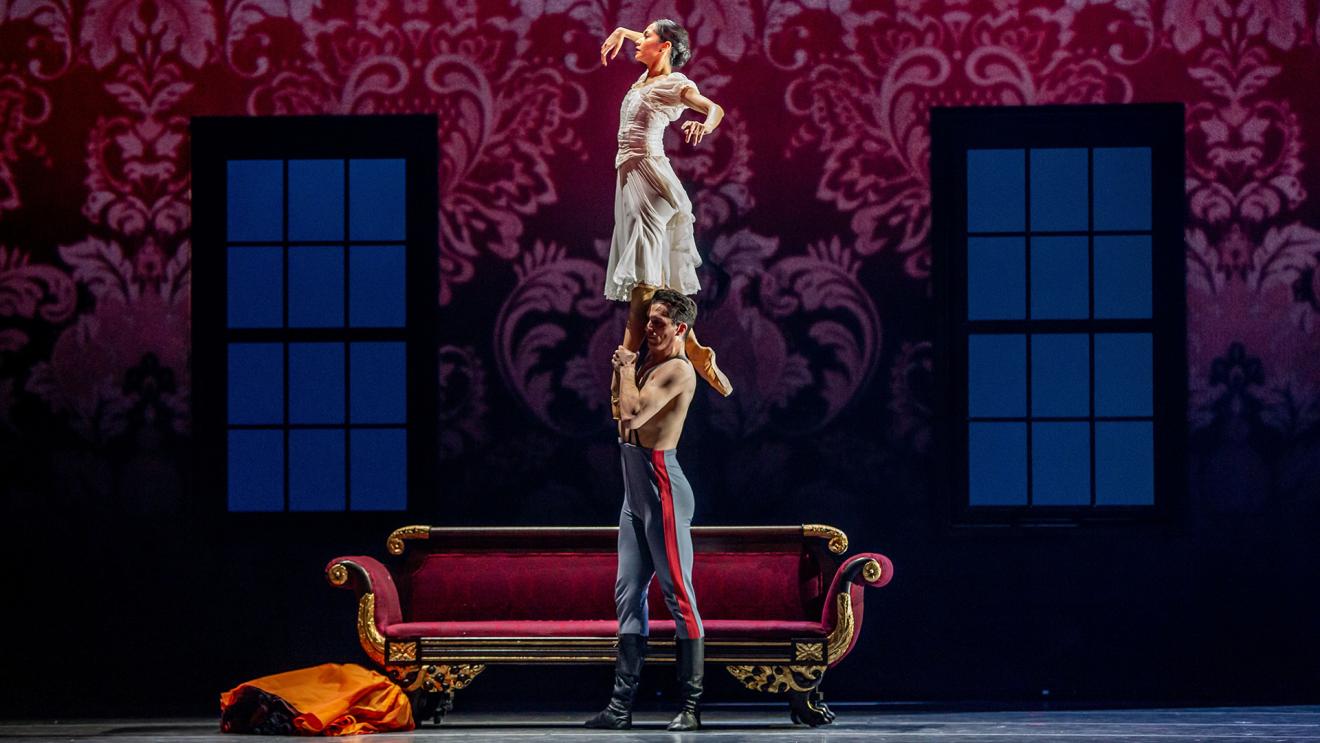 With gratitude to Anna Karenina Commissioning Sponsors: Producing Sponsors Margot and Josef Lakonishok and NIB Foundation; Major Sponsors Lorna Ferguson and Terry Clark, Nancy and Sanfred Koltun, Mr. and Mrs. Joel V. Williamson, The Walter E. Heller Foundation, JHL Capital Group, Jane Ellen Murray Foundation, Diane and John Patience, Poetry Foundation, Rudolf Nureyev Fund at The Joffrey Ballet; and Sponsors Mary Jo and Doug Basler, Ethel and William Gofen, Bill and Orli Staley Foundation, and the Australian Consulate-General in Chicago.
The Little Mermaid, April 19–30, 2023
Choreography: John Neumeier | Original Score: Lera Auerbach
Chicago Premiere
A gripping tableau of shadows and colors, Neumeier's beautifully haunting interpretation of Hans Christian Andersen's 1837 fairytale follows the tormented mermaid heroine on a journey between the divergent worlds of land and sea—one utterly complex, the other magnificently serene. With sets and costumes of the grandest scale, this fantastical love story, based on Andersen's original and decidedly complex themes, makes its long-awaited Chicago debut. Learn more about John Neumeier, Director and Chief Choreographer of The Hamburg Ballet, here.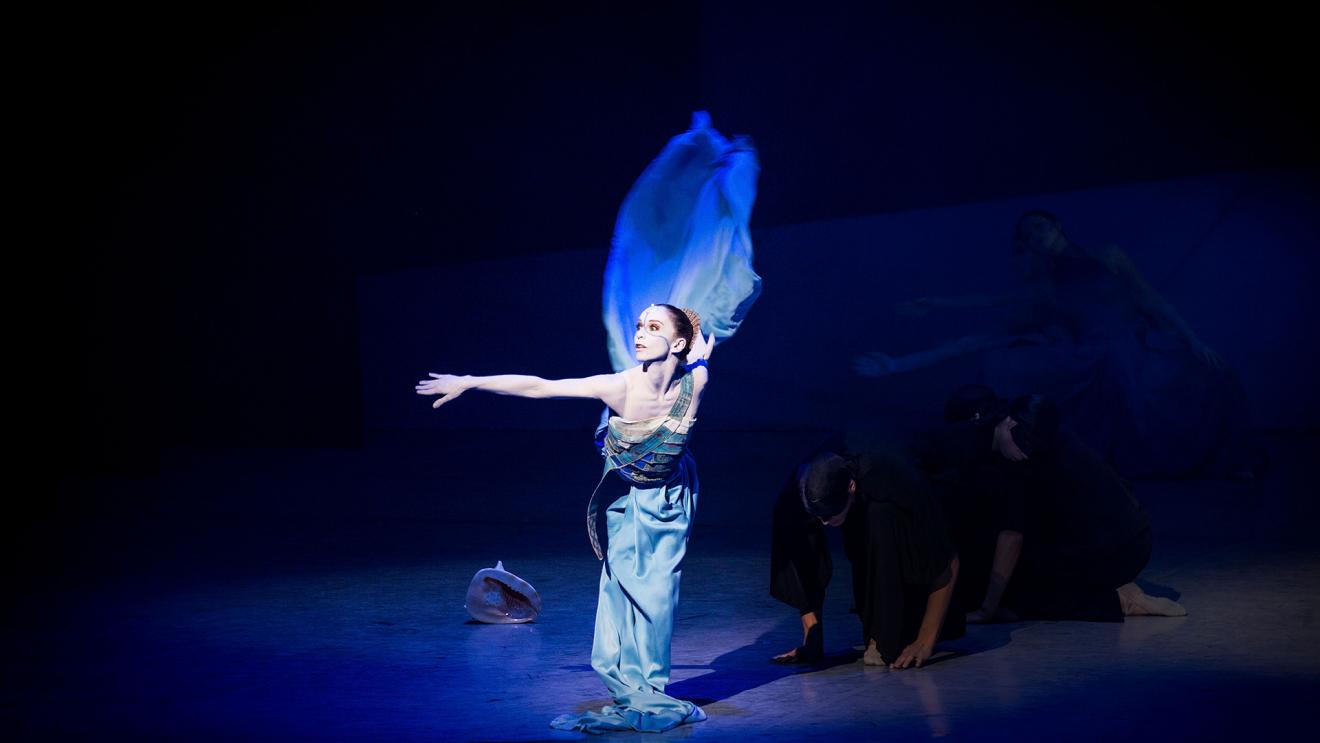 Not recommended for children ages 12 and under.
Special thanks to The Little Mermaid Production Sponsor Pamela Crutchfield.
New Commissions and Premieres in 2022
The Joffrey is also proud to announce three forthcoming world premieres in the summer and fall of 2022: the world premiere of Rita Finds Home, a new family-friendly ballet from the creative team Amy Hall Garner (featured choreographer of the Joffrey's Winning Works Choreographic Competition in 2011), author Karla Estela Rivera, and illustrator Elisa Chavarri; and two commissioned world premieres from choreographers Cathy Marston, choreographer of the Joffrey world premiere Of Mice and Men, and Annabelle Lopez Ochoa, choreographer of the original Joffrey creation Mammatus, in collaboration with the Chicago Symphony Orchestra.
Rita Finds Home, a collaborative project between the Joffrey and Miami City Ballet, makes its debut at the Navy Pier Lake Stage, July 9–10, 2022, with additional free presentations throughout the summer; times and dates for the Joffrey's collaboration with the CSO are to be announced.
More information for both performances will be released at a later date.
Learn more about purchasing tickets and subscriptions, and the Joffrey's safety guidelines here.
You Might Be Interested In: