2 MIN READ - Kiss your boring desk lunch goodbye. These Loop food halls offer a taste of Chicago's neighborhoods in one 30-minute lunch break.
---
Urbanspace opened its 12,000-square-foot Loop location on the ground floor of the 15 W. Washington Building at Washington and State in September 2021 and plan on opening another (14,000-square-foot) location in Catalog at Willis Tower in 2022. The 15 vendor booths at 15 W. Washington offer a diverse and eclectic array of food and drink selections that include old Chicago favorites, popular neighborhood gems like the West Loop's Sushi Dokku, Evanston's Edzo's burgers, which the Chicago Tribune recently ranked one of the best burgers in the Chicago area, and Isla Pilipina, which closed its beloved Lincoln Square restaurant in the beginning of the pandemic.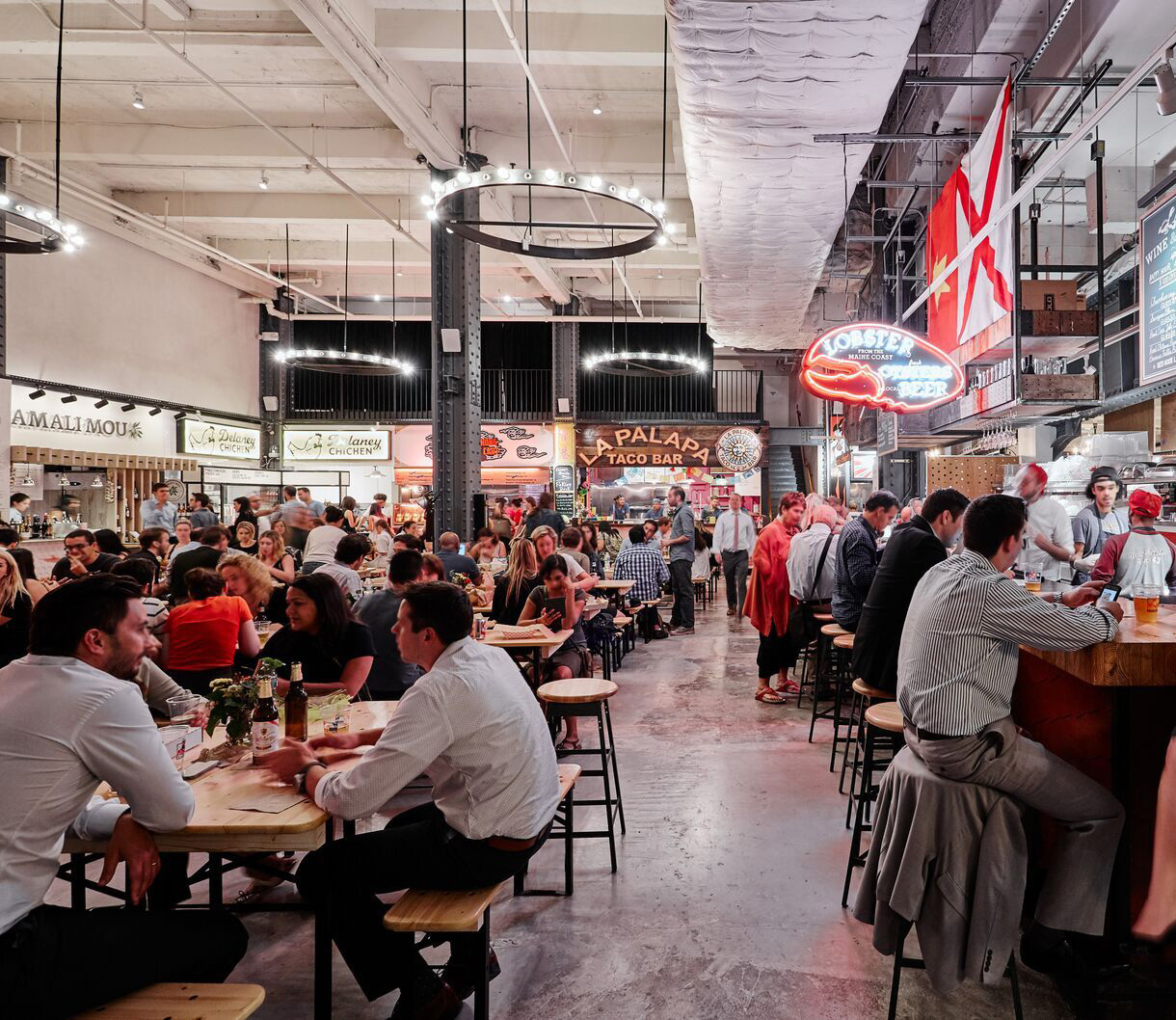 Chicago French Market is Chicago's original food hall. Opened in 2009 and located below Ogilvie Transportation Center, the market offers everything from flowers to food from more than 30 local vendors. Taste cuisine from around the world including pierogis from Pierogi Crib, tacos from Buen Apetito, and Belgian fries from Netherlands-native Jeroen Hasenbos' Frietkoten.
With an atmosphere that feels more like a creative mecca than a Loop lunch spot, Revival Food Hall transforms your lunch break into a trendy dining experience. The food hall prides itself on offering "all local dining" with 15 fast-casual stalls featuring many of Chicago's favorite neighborhood restaurants including The Fat Shallot, Aloha Poke Co., and Smoque BBQ. Just when you think the atmosphere couldn't get any hipper, you'll notice Curbside Books & Records, an indie-only bookstore tucked in the back corner. Browse a collection of independent fiction, non-fiction, poetry, and music from local musicians.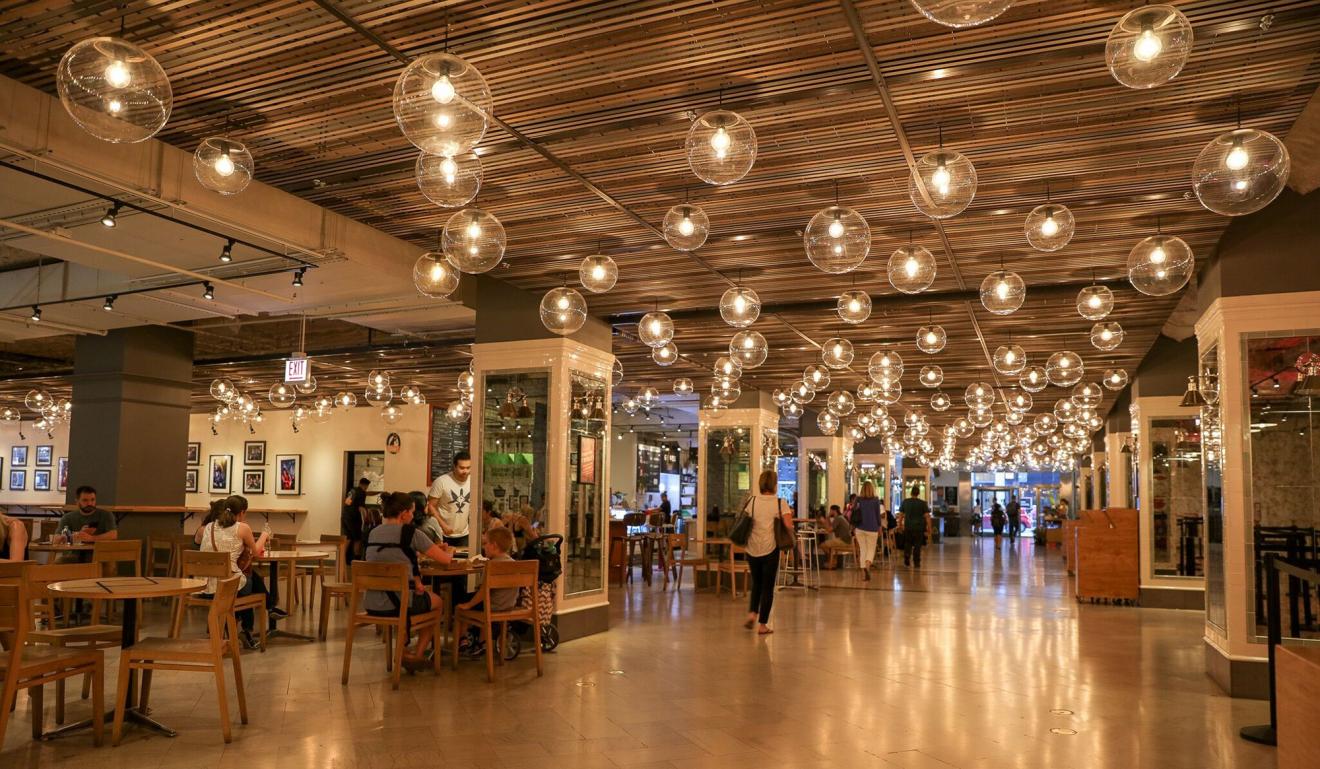 Located on the seventh floor of Macy's State Street, Seven on State is a Loop hidden gem. Menu options include international dishes created by renowned chefs such as Takashi Yagihashi at TABO Sushi & Noodles. The food hall offers deals for different days of the week to keep your wallet and your stomach happy.
You might be interested in: