3 MIN READ – There's nothing quite like it. One of the nation's largest music festivals, Lollapalooza takes place July 28-31, and the lineup includes Metallica, Lil Baby, Jazmine Sullivan, Dua Lipa, Machine Gun Kelly, J. Cole. Big Sean, Green Day, Cordae, Lil Durk and many more.
---
Purchase 4-day tickets at $350 for the whole weekend or attend a single day for $125. We've gathered everything you need to know to have a memorable Lolla experience in the heart of Chicago.
Beat the crowds and reserve your hotel early. Wake up at a hotel within walking distance from the Grant Park festival in the midst of Chicago's downtown attractions. You have a ton of options, but consider indulging in urban luxury in the center of downtown.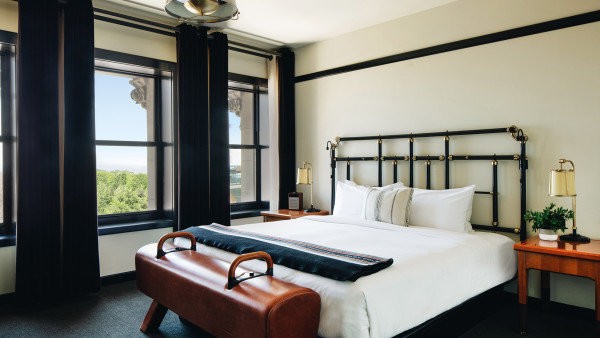 Throughout the festival weekend, whether you are looking to start the day off with a hearty meal or keep the party going after the final acts have performed, restaurants in the Loop have you covered!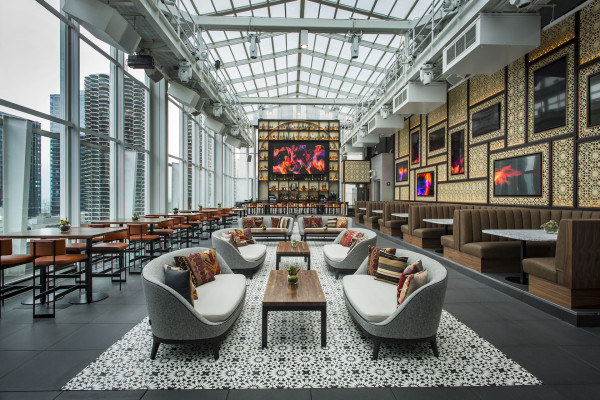 Perched 27 stories above the bustling loop below, ROOF on theWit is the perfect place for groups to pre-game the festival or keep the party going after the final acts perform. Over Lollapalooza weekend, ROOF is offering 10% off their menu of large format cocktails (serves 10-12 people) and Pernod-Ricard bottles: Jameson, Absolut, Absolut Elyx, and all Avion bottles. ROOF also offers an elevated menu of late-night shareable bites like pizzas and sushi, perfect for fueling up before or after the festival. Thanks to ROOF's retractable roof, keep the party going come rain or shine. Learn more.
Located just a few steps away from Grant Park, The Dearborn offers one of the best brunches in Chicago and is the perfect start to your Lollapalooza day. Diners can indulge in Cinnamon Roll Monkey Bread, Dutch Apple Pancakes, Buffalo Chicken Sandwich, Roasted Pear Grilled Cheese, and more! The Dearborn's Tavern Style pizzas are also available during brunch. A variety of brunch cocktails are also available and diners can "people watch" on the sidewalk patio. Learn more.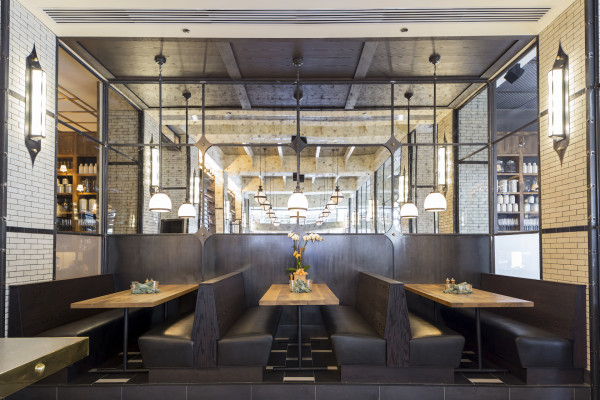 The Loop is always crowded, and even moreso during one of the most popular music festivals in the nation, so plan your transportation ahead of time.
If you're driving to Lolla, several parking lots and garages are accessible once in the Loop. If you're staying at a hotel downtown, call ahead to see if valet parking is available. Or you can use the iParkit app to secure garage parking in advance online. With iParkit you can come and go, just scan your app when you enter and exit the garage. Millennium Garages also have several convenient parking garages in the center of the city.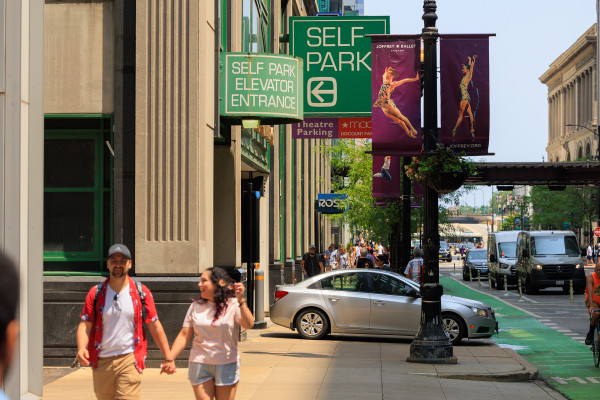 If you're traveling by train, the Metra and Amtrak trains will both drop you off downtown. If you're taking the CTA, every "L" line will transport you into the Loop. Bus routes are also available. Map out your route with the CTA's quick trip planner tool. Chicago is one of the most accessible biking cities in the country. Bring your own bike and park it at the main entrance (Michigan Ave. and Ida B. Wells Drive), or rent a bike or scooter from Divvy. Click here for more ways to get to the Chicago Loop.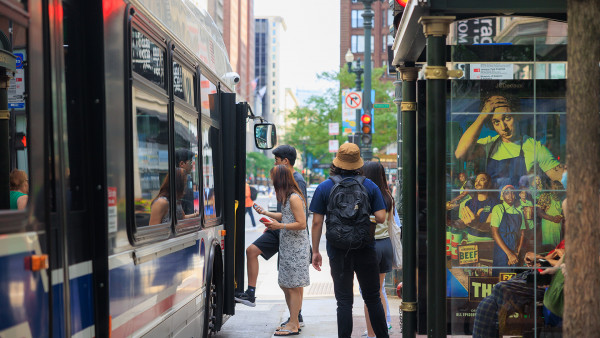 With only a weekend stay for Lollapalooza, your time to explore the rest of downtown Chicago is limited. Make the most of it with this 24-hour itinerary for the Loop, and see more things to do here.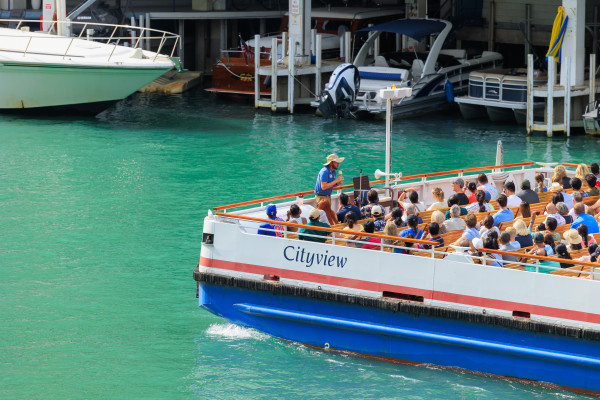 HOW TO PAY
Register for Lolla Cashless, presented by Citi, and pay with the tap of your wrist. The Lolla Shop, bars, and most (but not all) vendors will accept credit and debit cards as well. There are various ATMs located throughout the park if you need cash.
Be sure to share your pictures on Instagram and TikTok with #BackInTheLoop and tag @loopchicago so all your friends know about your Lolla experience.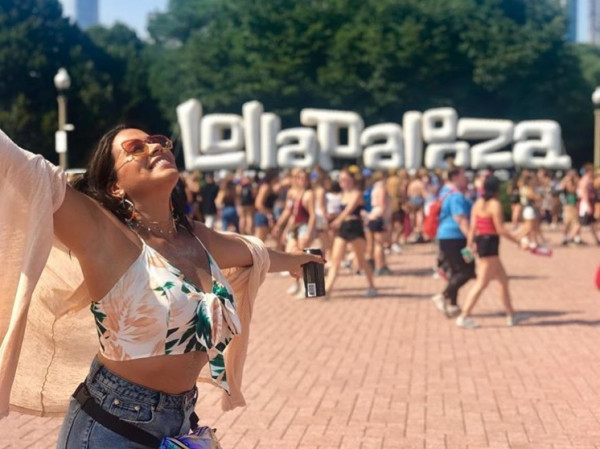 You Might Be Interested In: