9 MIN READ – As COVID-19 vaccines roll out across the country, it can be difficult to keep up with who's eligible, how to get an appointment, where vaccinations are happening, and how the vaccine works. Below, find information for individuals hoping to get vaccinated, information for employers hoping to facilitate vaccinations of their employees, and some general vaccine FAQs. Check back for updates to all of this information.
---
HOW INDIVIDUALS CAN GET VACCINATED
There will be a phased roll-out of the COVID-19 vaccine in Chicago. Everyone is encouraged to get vaccinated as soon as it's their turn. Supplies will increase over time, and all adults will be able to get vaccinated in 2021. Once a vaccination phase begins, people in that phase are eligible to receive the COVID-19 vaccine indefinitely. Tentative dates are dependent on vaccine supply.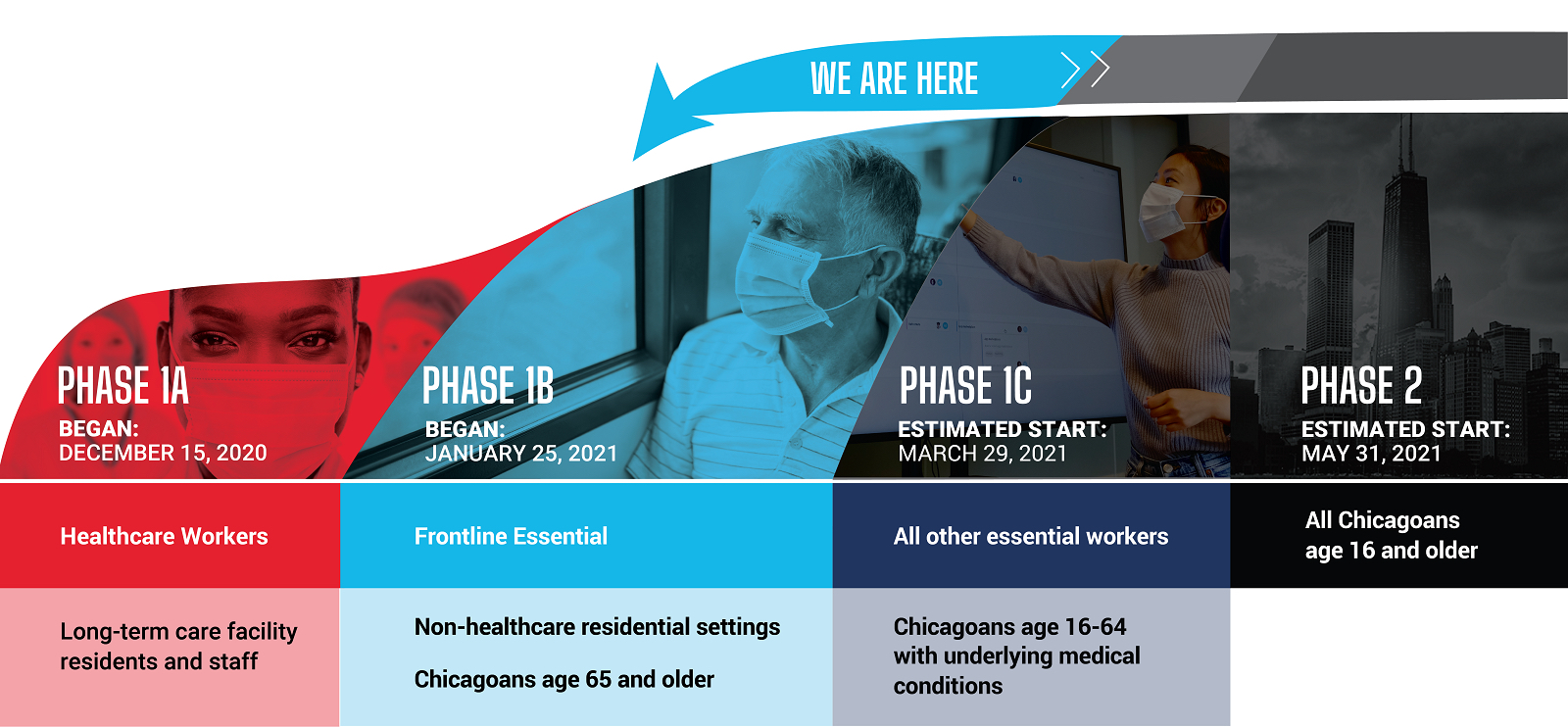 Phase 1A began December 15, 2020: Healthcare workers and long-term care and other residential healthcare facilities

Phase 1B began January 25, 2021: Chicagoans 65 and older; non-health care residential settings; and frontline essential workers

Phase 1C tentatively set to begin on March 29, 2021: Chicagoans 16-64 with underlying medical conditions; all other essential workers

Phase 2 tentatively set to begin on May 31, 2021: All persons 16 and older
Learn more about who is included in each phase group here. Groups 1A and 1B can use the same four channels used for flu shots in order to get the COVID-19 vaccine: Health care providers, pharmacies, dedicated vaccination sites, and employers. Sign up for Chi COVID Coach here to stay updated on vaccine rollout in Chicago and receive information on when and how you can get vaccinated when it's your turn.
If you are eligible for the vaccine, use Zodoc to schedule your vaccination appointment, here. This centralized platform lists open appointments near you from the city's vaccination sites, as well as from local organizations like AMITA Health, Erie Family Health, and Innovative Express Care. If no appointments are available when you try to schedule one, you can provide Zodoc with your email address, and the scheduler will contact you when appointments open up. Not all vaccine providers are included in the Zodoc scheduling tool, so find additional vaccination sites here.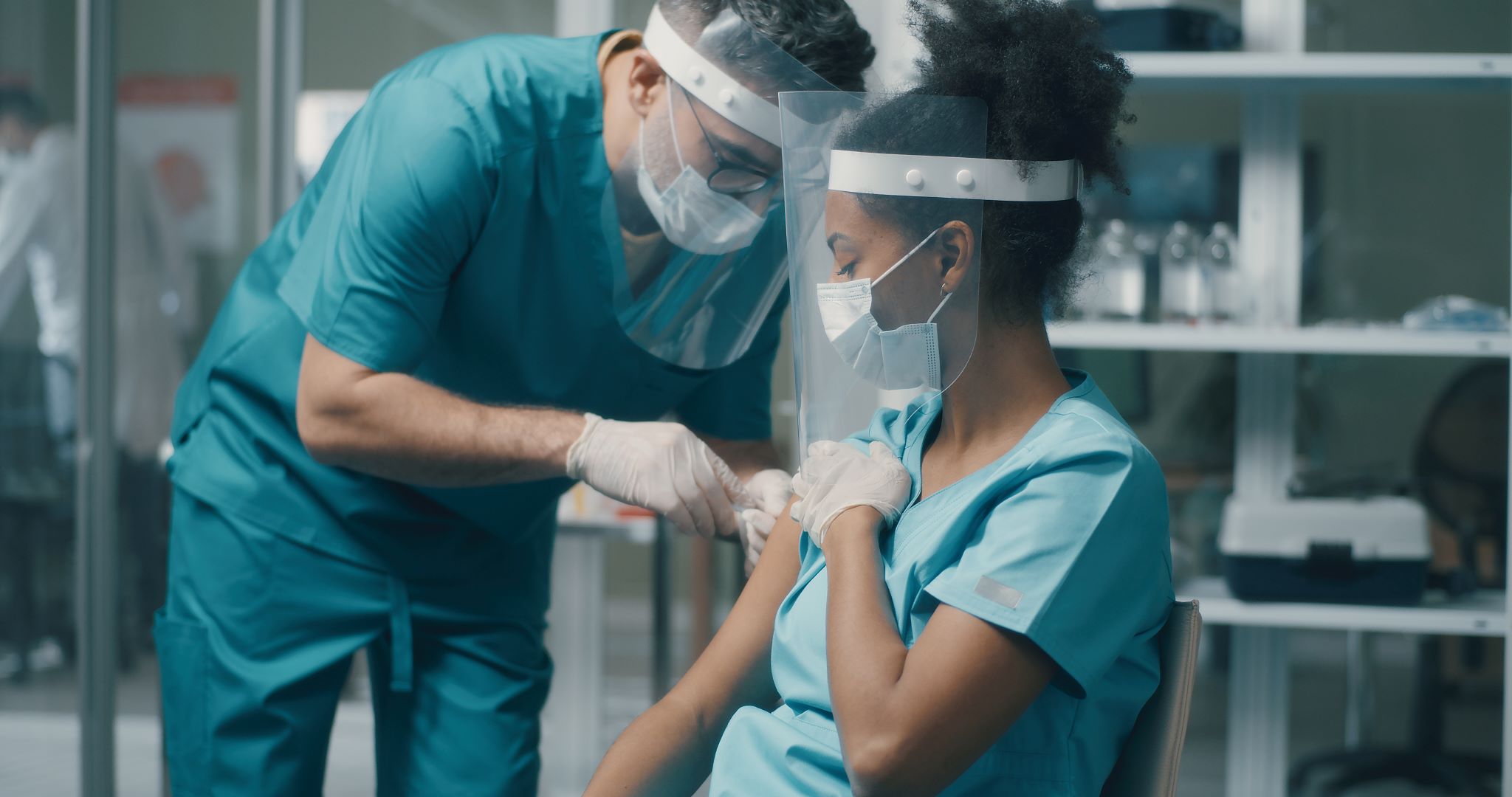 HOW EMPLOYERS CAN FACILITATE VACCINATIONS FOR EMPLOYEES
Employers with employees in prioritized essential worker groups have three main ways to help their employees get vaccinated:
Enroll as a vaccinator.

Your facility must meet several requirements to enroll your site as a vaccinator, so this option is best for large facilities with healthcare staff. Find more

information

here

.

Partner with a vaccinator.

If you have partnered with a pharmacy or clinic to offer onsite flu clinics in the past, please reach out to existing contacts first to schedule vaccination. Please note that these services are in high demand. This option is recommended for businesses with more than 250 employees. A short list of third-party providers is also

available

here

.

City of Chicago POD sites.

If you represent an essential business with fewer than 250 employees in all Chicago locations, you can fill

out

this survey

for vaccination at a City of Chicago Point of Dispensing (POD) site. Only one representative from the business (

e.g.

the business owner or other management) should complete the survey on behalf of all employees.

Include all employees, including temporary or contract staff, when completing this survey.

The survey is for businesses in one of the following industries:
Phase 1b priority – food and agriculture (including veterinary health), manufacturing, grocery stores, public transit, education, child

care

Phase 1c priority – transportation and logistics, waste and wastewater, food service, construction, finance, information technology and communications, energy, legal, media, public safety
Employees can also get vaccinated through their health care provider, including their primary care provider, health clinic, or hospital where they have received medical care in the past, or their pharmacy. Please note that most health care providers will be giving priority to those ages 65 years and older. Employees should reach out directly to their providers to schedule appointments. Pharmacies each have their own registration link which can be found at the follow links: Walgreens, Mariano's, Walmart, and Jewel Osco. The City of Chicago does not endorse any of the listed organizations. This list is provided only as a convenience. See the full disclaimer here.
You can help inform your workers about the vaccines and help them feel confident when they decide to get vaccinated. These COVID-19 Vaccine communication resources were created to help you provide clear, consistent, and credible information about COVID-19 vaccines to your employees. We encourage you to review and customize these materials.
For more COVID-19 vaccine information, please visit chicago.gov/COVIDvax.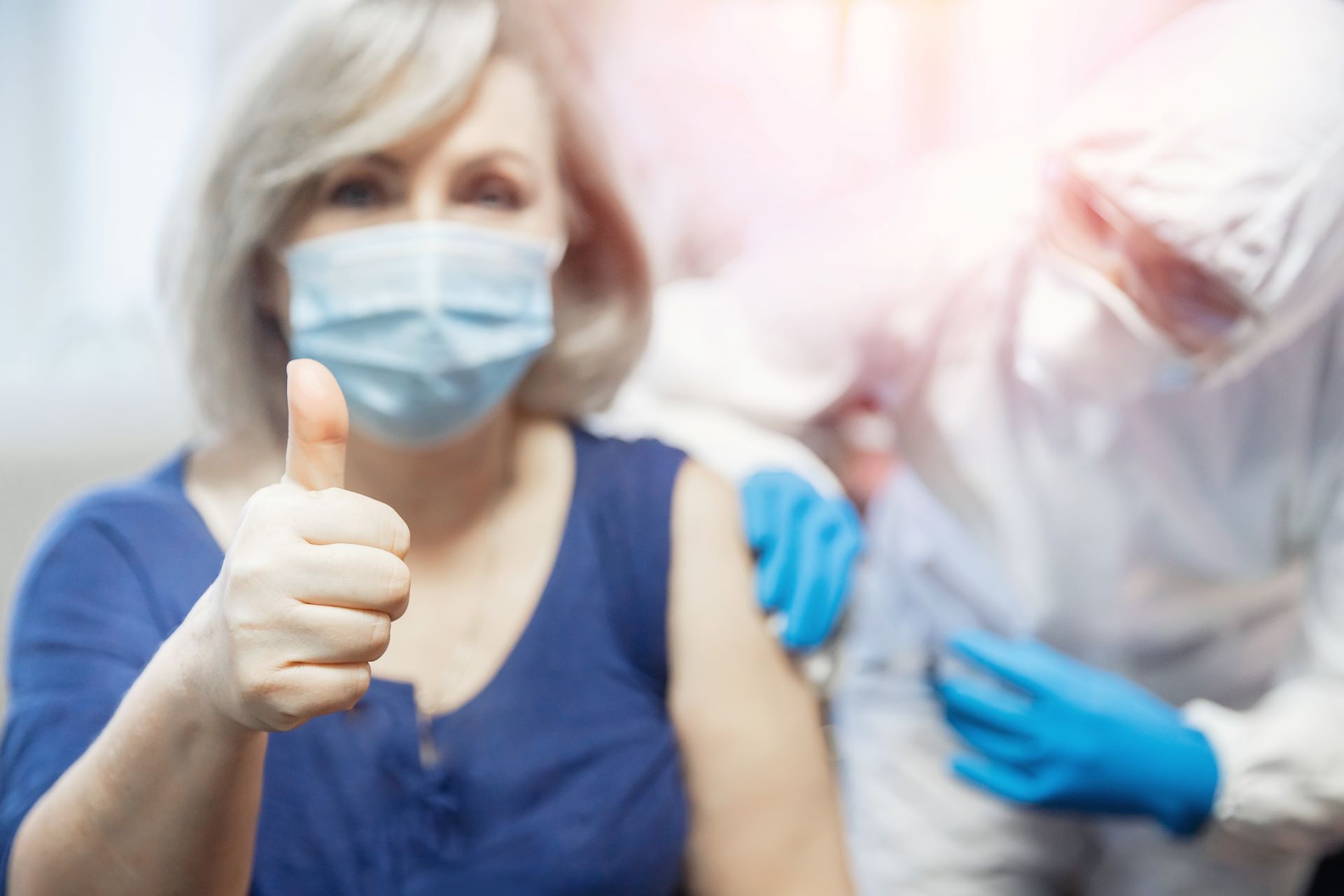 COVID-19 VACCINE FAQS
The following FAQs are from the City of Chicago. Find more here.
Can I get COVID-19 from the vaccine?
There is no possibility that you can get COVID-19 from the vaccine. The Pfizer and Moderna vaccines use mRNA to train the body to respond to the COVID virus without using any live virus. The mRNA used in these vaccines is code for a protein that is specific to the COVID-19 virus but does not cause any harm to you.
Is the vaccine safe?
All vaccines in Chicago will only be distributed when they are deemed safe. Both the Pfizer and Moderna have completed multiple stages of clinical trials.
The CDC, along with FDA and other federal partners, will use established safety systems to conduct heightened safety monitoring of COVID-19 vaccines. Additional safety measures include active surveillance using text messaging and web surveys from CDC, and enhanced passive surveillance through other data sources from healthcare facilities.
If a link is found between a side effect and a COVID-19 vaccine, public health officials will take appropriate action by weighing the benefits of the vaccine against its risks to determine if recommendations for using the vaccine should change and continuously monitor and evaluate safety thereafter.
Do current vaccines protect against the COVID-19 variants?
Data suggest current vaccines will be effective and safe in providing protection against COVID-19 variants.
Are there side effects?
Having side effects isn't a bad thing. Vaccinations may cause mild COVID-19-like symptoms, but this is a sign your immune system is responding to the vaccine. The vaccine does not contain a live virus and cannot give you COVID-19. The most common side effects are fever, chills, tiredness, or headache. At the injection site, you may experience pain, redness, or swelling. Although these side effects may be unpleasant for 1-3 days, they are not dangerous. People with history of significant allergic reactions to vaccines, food, or medicine should consult with their doctor before receiving the vaccine.
Is the vaccine effective?
Both the Pfizer and Moderna vaccines are about 95% effective at preventing illness from COVID-19.
What does Emergency Use Authorization (EUA) mean?
In an emergency, like a pandemic, it may not be possible to have all the evidence that the FDA would usually have before approving a drug, device, or a test. When there is a declared emergency, the FDA can allow the use of a product, like a vaccine, before full approval by issuing an Emergency Use Authorization or EUA.
After the requisite determination and declaration have been issued, and after feasible and appropriate consultations, FDA may issue an EUA only if FDA concludes that the following four statutory criteria for issuance have been met.
Serious or Life-Threatening Disease or Condition

Evidence of Effectiveness

Risk-Benefit Analysis

No Alternatives
More information on EUA is available on the FDA website.
How was the vaccine developed so quickly?
The COVID-19 vaccine was developed through the Health and Human Services' Operation Warp Speed. No safety measures were cut in its design, testing or manufacturing. A focus was placed on early manufacturing and the use of new technologies so as soon as the vaccine was deemed safe by the appropriate agencies, distribution could begin. More information about Operation Warp Speed is on the HHS' website.
Who was represented in the clinical trials?
Pfizer's clinical trial enrolled 43,000+ participants with 42% globally having racially and ethnically diverse backgrounds. Moderna's 30,000 trial included participants from minority communities, including 6,000 Hispanic and 3,000 Black participants. AstraZeneca's initial trial data included participants from Brazil and the United Kingdom while the company continues to conduct trials in South Africa, Kenya, Latin America, Japan, Russia and the United States.
How do I tell the CDC about side effects after getting the COVID-19 vaccine?
You can tell the CDC if you have any side effects after getting the COVID-19 vaccine through their website v-safe. V-safe is a smartphone-based tool that uses text messaging and web surveys to provide personalized health check-ins after you receive a COVID-19 vaccination. Depending on your answers, someone from CDC may call to check on you and get more information. And, v-safe will remind you to get your second COVID-19 vaccine dose if you need one. Your participation in CDC's v–safe makes a difference — it helps keep COVID-19 vaccines safe.
Can I take the vaccine if I am pregnant or thinking about becoming pregnant?
CDC has recommended that women who are pregnant can get vaccinated for COVID-19. Though there are not completed studies on COVID-19 vaccination in pregnancy, there are no known risks from the vaccines to pregnant people. Pregnant people who get infected with COVID-19 are at risk for more severe illness, such as ICU admission, being on life support, or death. If you are pregnant, talk to your doctor about getting the COVID-19 vaccine.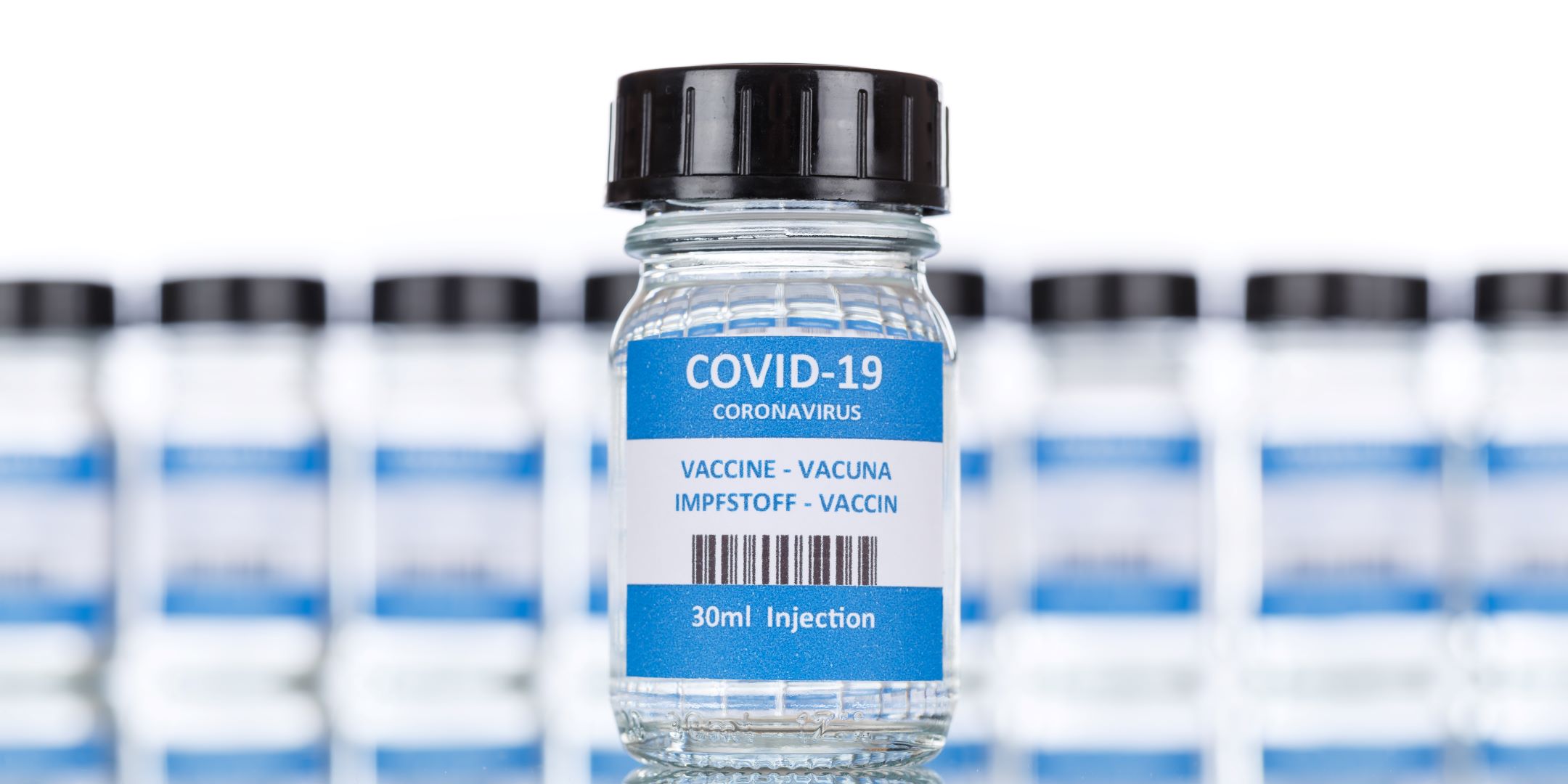 You might be interested in: