The positive exposure gained by brands who sponsor Sundays on State is incredible. Learn more below.
---
Thank you for your interest in sponsoring Sundays on State! As you may know, the internationally acclaimed, award-winning event series accelerates the economic recovery, unites the community, and generates positive public exposure for Chicago and participating partner businesses. Learn more about the impact of the 2022 events here.
Gain positive exposure for your brand. Last year's Sundays on State impact included:
92% of activations were from underrepresented business owners (largely Black, Latinx, and Women-owned businesses)
374,063 attendees came from every single zip code in Chicago and over 20 states
Pedestrian traffic on State Street exceeded pre-pandemic levels by 55% at the first event
Millions in direct economic impact accelerated the recovery
Enhanced the public perception of downtown Chicago
93% of attendees would recommend Sundays on State to a friend
Over 1 billion in media and marketing impressions earned
Partners and sponsors received between 63 million to over 147 million impressions in 2022
Partner/sponsor marketing value earned ranged from $94,000 to $182,000 in 2022
Sponsor opportunities available for 2023 range from $3,000 - $50,000. If you're interested in receiving more details about sponsorship, please submit your request here, and we will get back to you soon.

Become a sponsor today!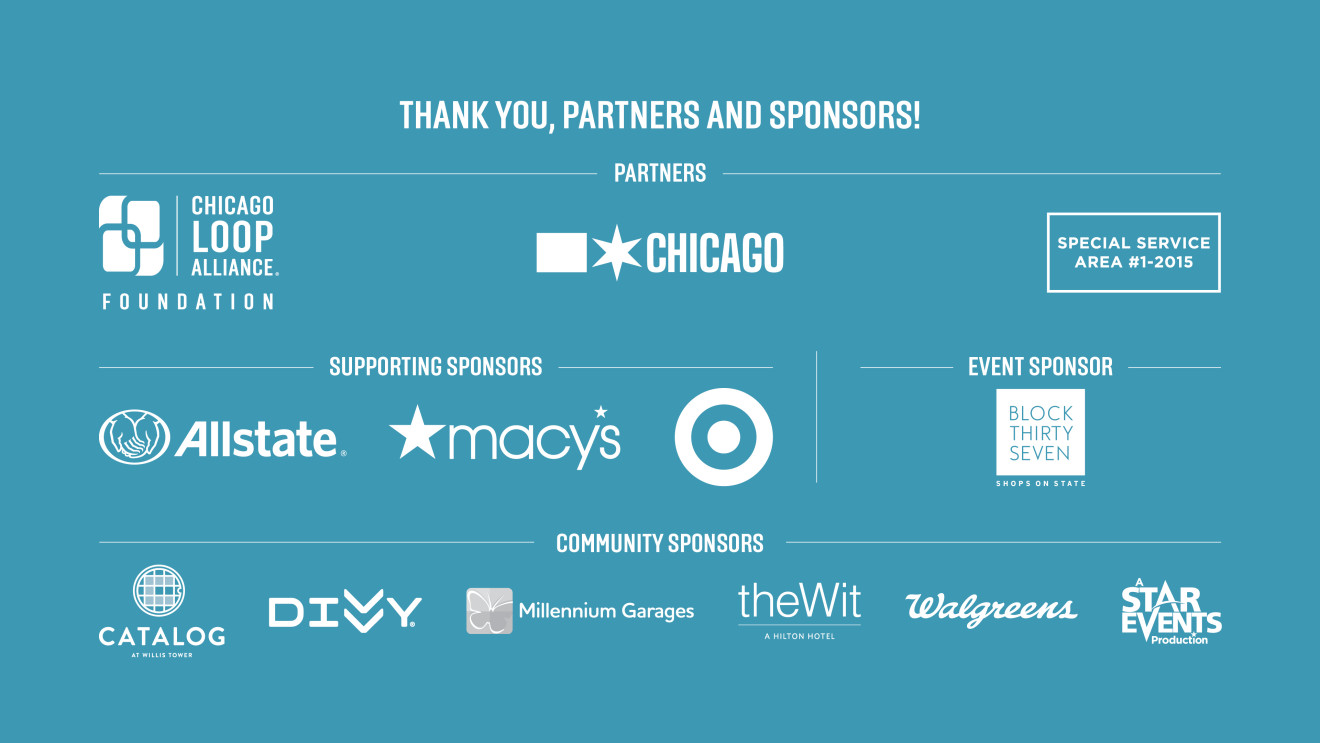 You might be interested in