Chicago Loop Alliance provides cleanliness, beautification, safety, and maintenance services to Special Service Area #1-2015, covering State Street from Wacker to Ida B. Wells and parts of Wabash Avenue.
In 2022, Street Team Ambassadors:
Expanded east and west in the Loop as a visible presence for returning workers and visitors temporarily in winter and summer
Served as a model for 12 other Chicago corridor ambassador programs for the summer
Partnered with Unite Us and Doctors for America for an in-depth analysis of the social services in the Loop
Launched CLA Security Committee for constant communication with interested members, along with monthly meetings of the committee and other city officials and departments
social service referrals made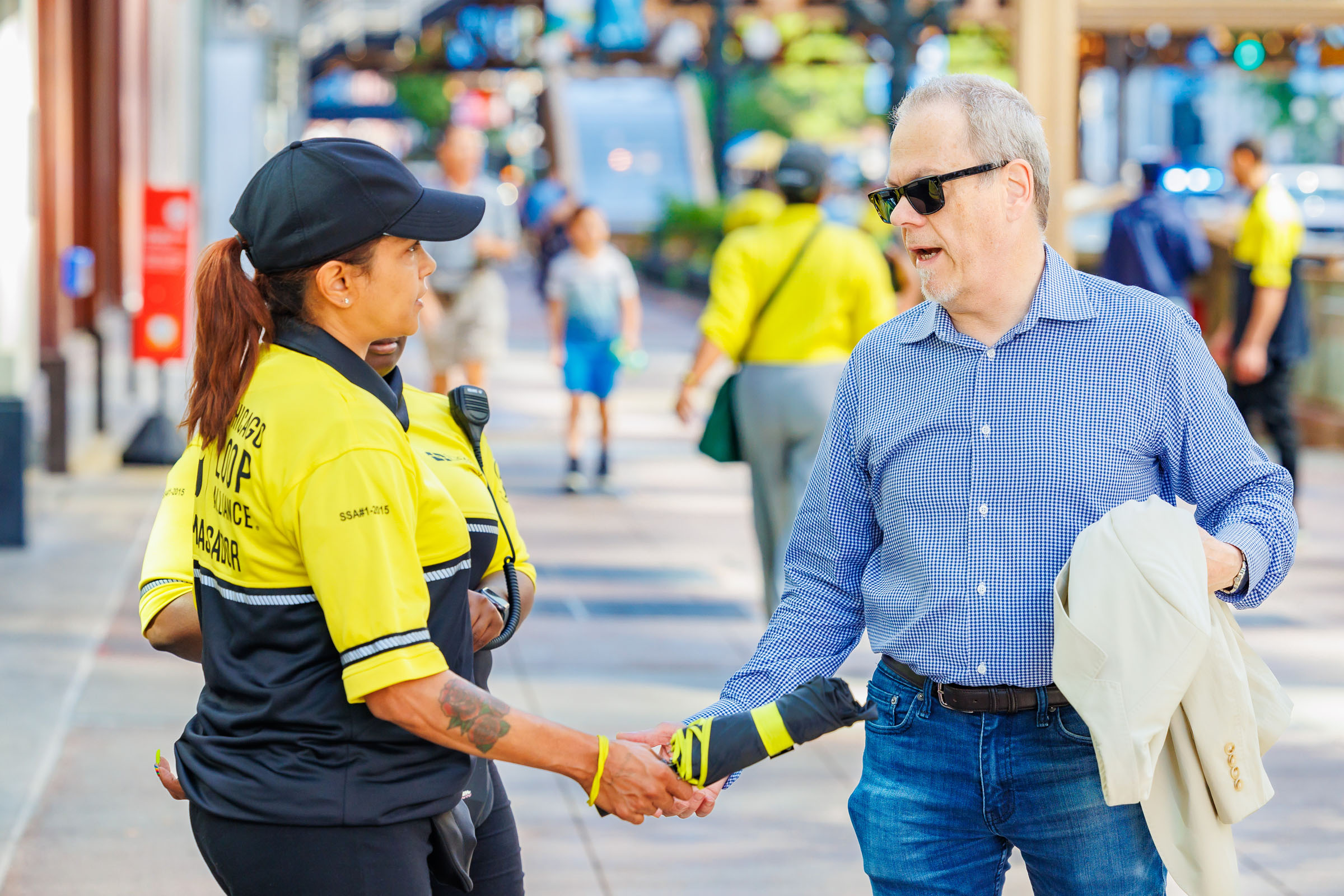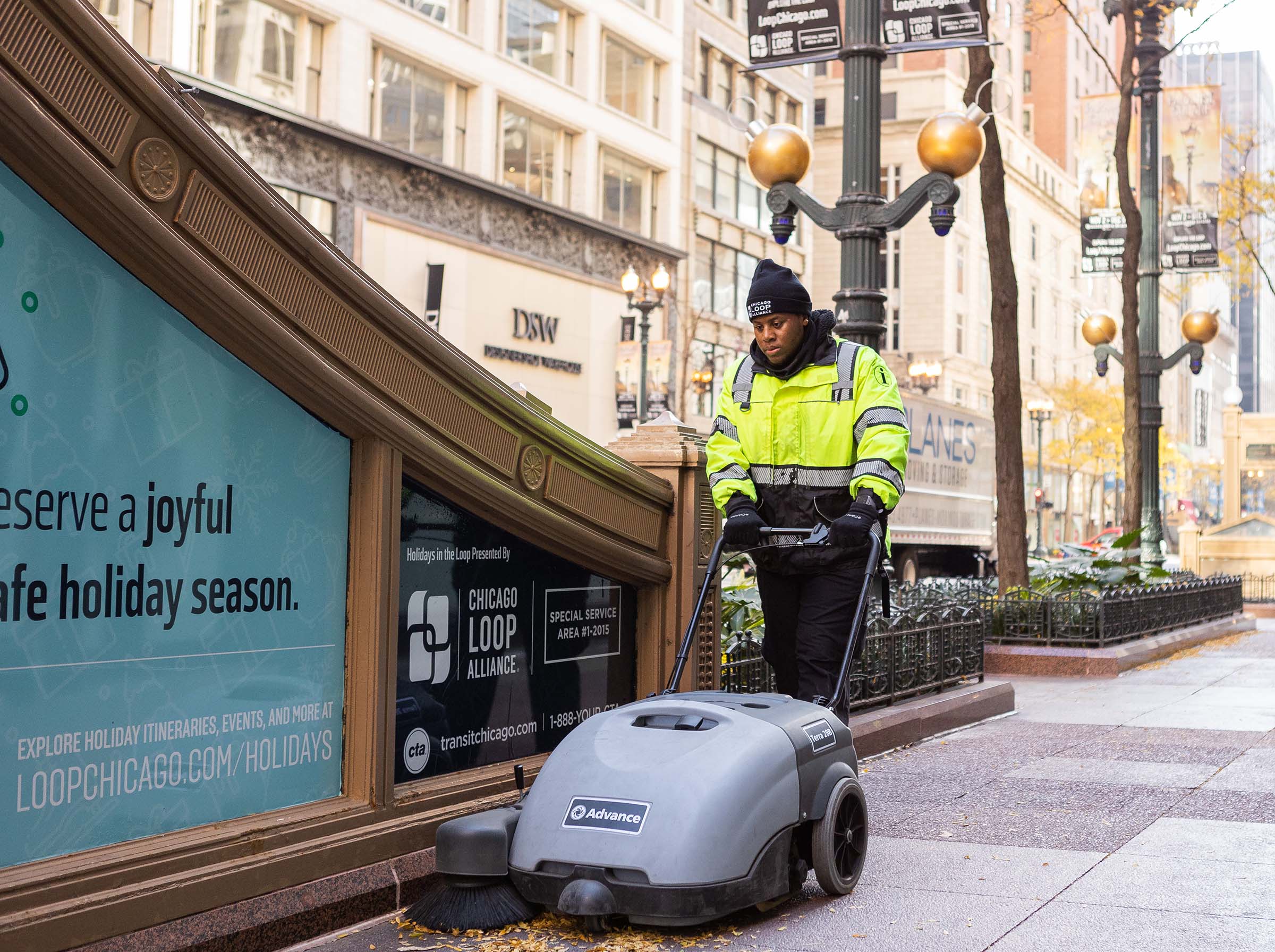 Clean Team Ambassadors keep State Street welcoming and safe by clearing snow from sidewalks, removing graffiti, sanitizing touch points, and more.
surface sanitizations, including bus stop seats, trash cans, newspaper racks, door handles, and bike racks
graffiti tags and stickers removed
inches of snow removed from the sidewalks on State Street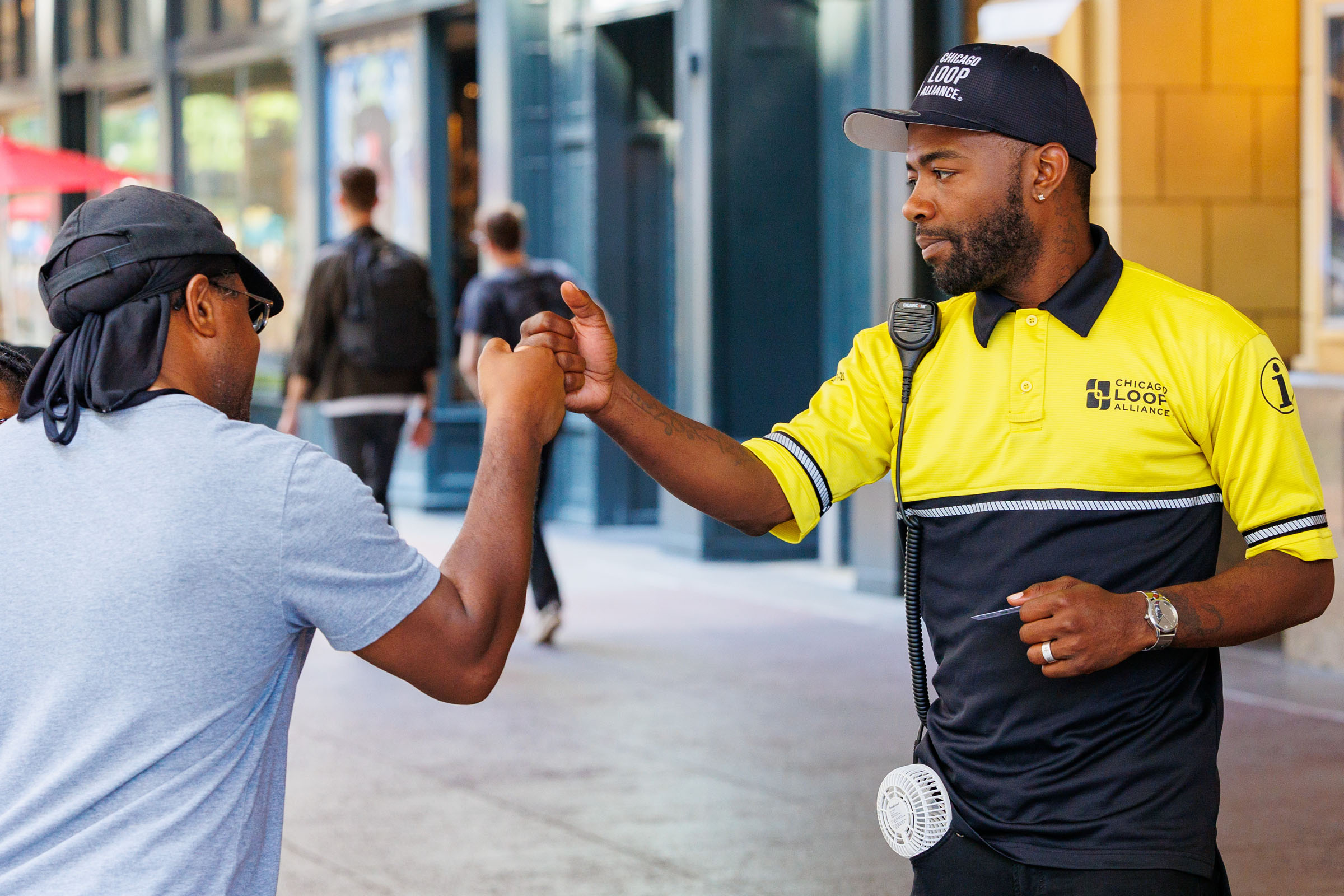 State Street's unarmed Security Patrols played a vital role in keeping SSA#1-2015 safe in 2022, especially overnight, on weekends, and during holidays and special events.
hours Security Patrols spent on State Street
Other enhanced services that created a sense of arrival on State Street include:
Power washing
Sidewalk repair and sealing
Maintenance of light poles, tree grates, and cast iron fencing
Landscaping in nearly 100 planters along State Street
Updated electrical outlets in 77 lamp posts along State Street
Enhanced holiday lighting to position State Street as a holiday destination