In 2022, Chicago Loop Alliance's community engagement sector, which consists of the membership department, positioned CLA as a resource for members and partners. The community engagement department served as a guidepost for social, civic, and economic themes affecting the Loop community to effectively develop programs suited to CLA membership. This included beginning a centralized financial integration to streamline dues billing and other communications in 2023. Through customized opportunities, partnerships, and flexibility for member businesses, CLA demonstrated strength as a seasoned relationship builder for 50 new members, while retaining longtime members.
Membership in Chicago Loop Alliance means invaluable networking opportunities, marketing benefits, professional development, and connection to the community—both in the Loop and throughout the city of Chicago. In order to connect members from across Chicago, events returned exclusively in-person, including four LoopedIn networking events, two Marketing Labs, and Chicago Loop Alliance's Annual Meeting and Autumn City Lights Annual Gala.
Presented by Pressure Washing Systems, Chicago Loop Alliance Foundation's 18th Annual Gala took place on October 7 at Convene Willis Tower, one of the newest venues in the Loop. The Autumn City Lights event dazzled over 400 guests and raised over $215,000 to support public art projects and events like Sundays on State, ACTIVATE, The Gateway, the Arts in the Dark Halloween Parade, and more.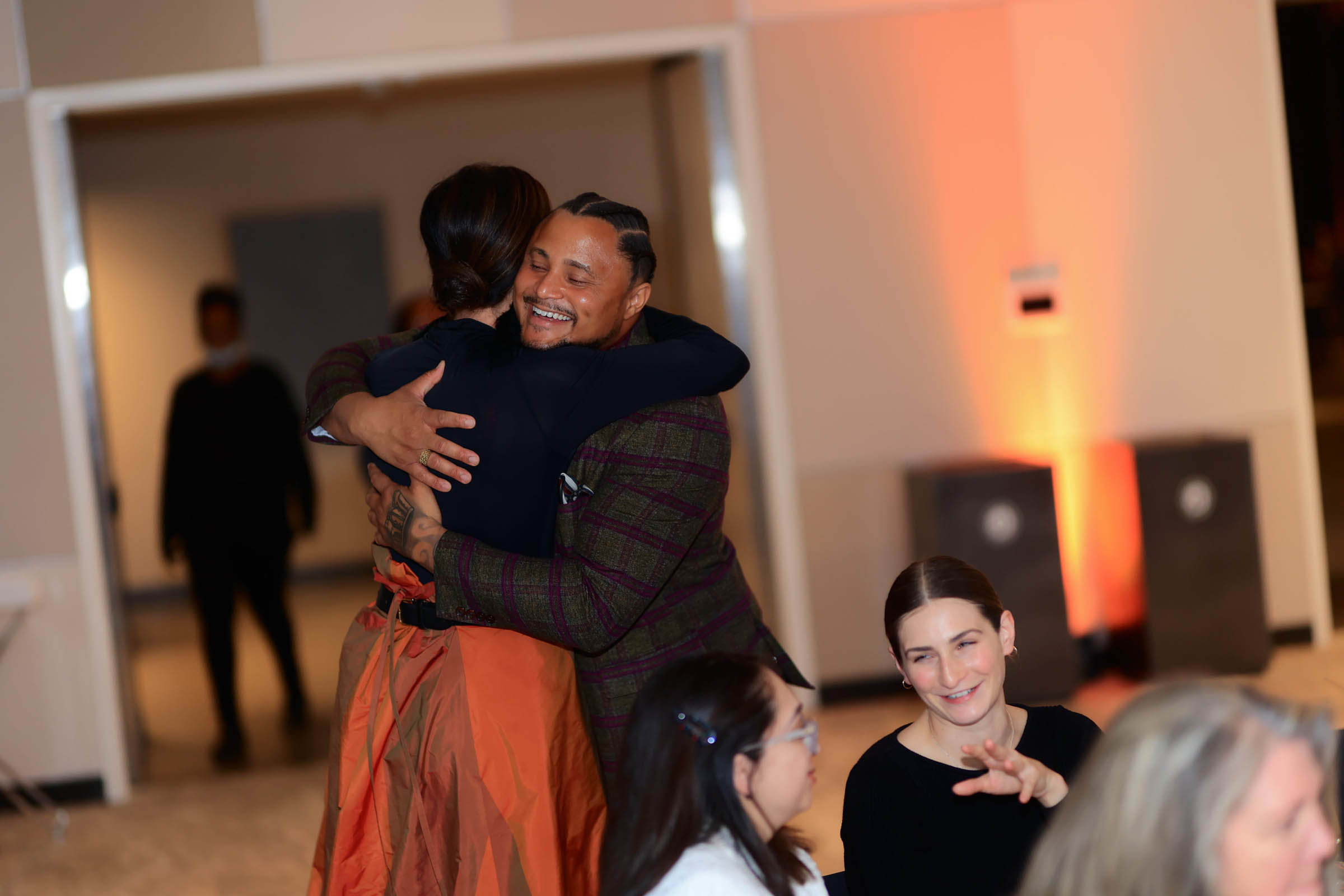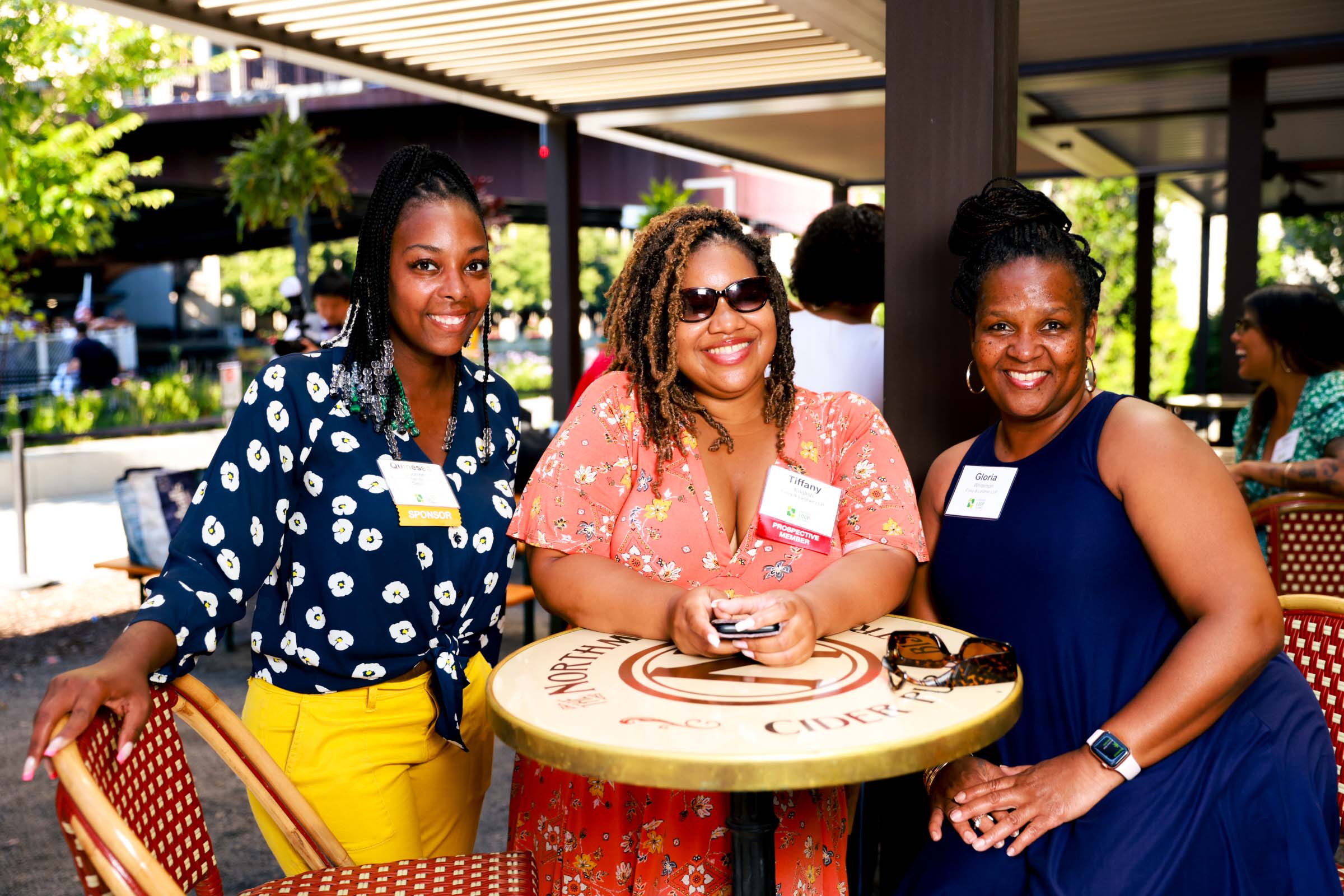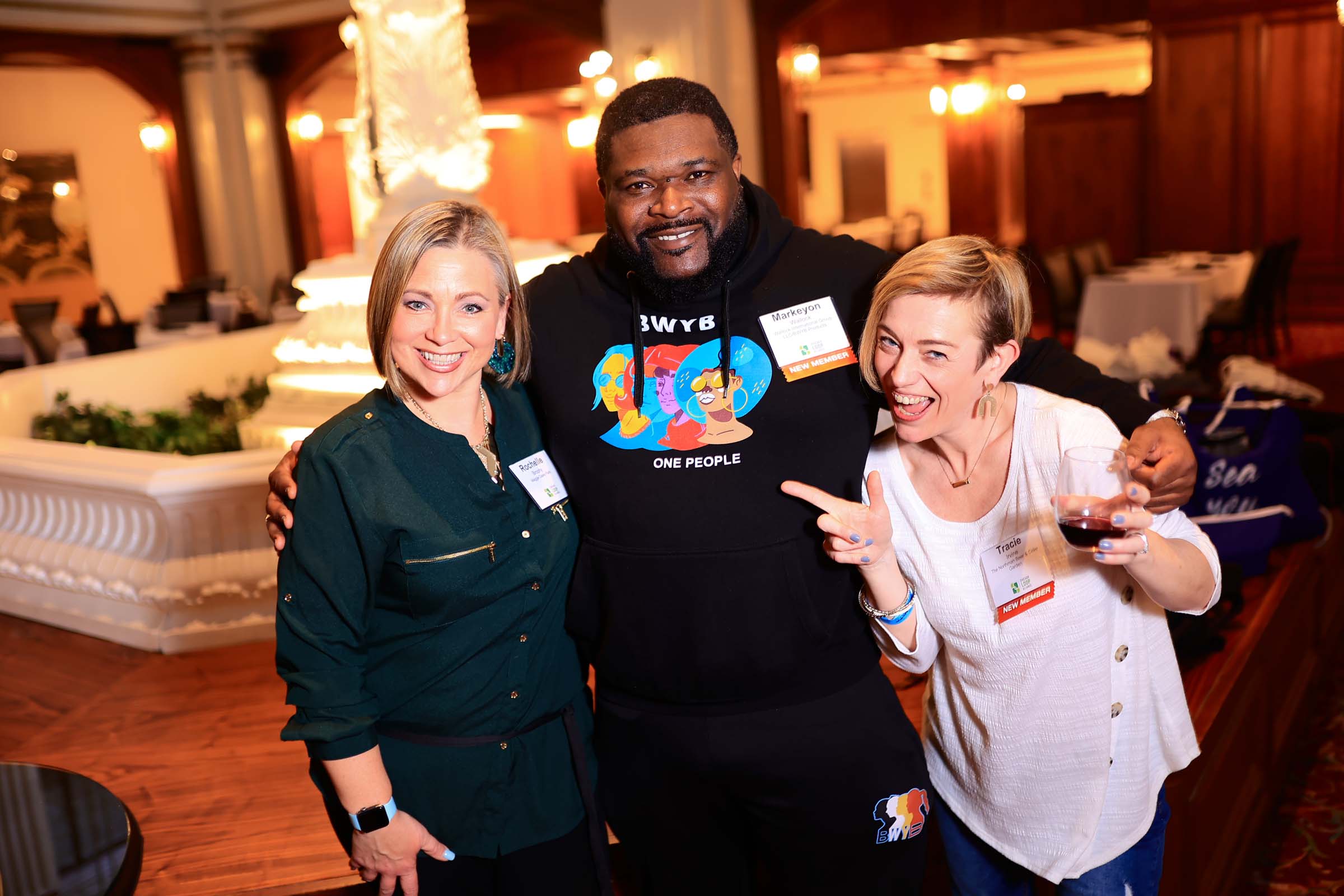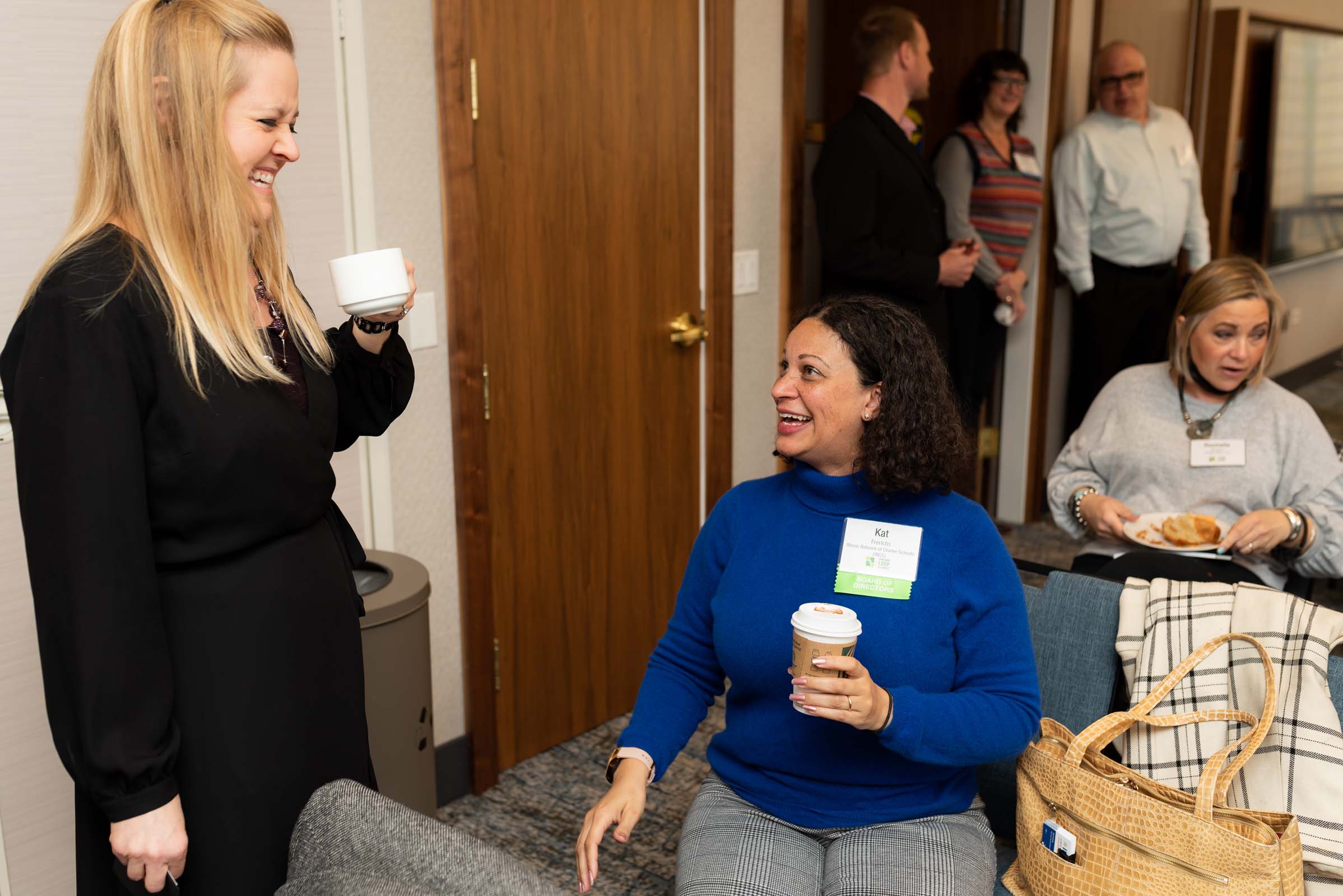 new members joined Chicago Loop Alliance in 2022
members featured in Member Spotlight, a weekly email distributed to Chicago Loop Alliance members
of member/partner mentions in In The Loop content
in Membership revenue collected
Member Demographics
Arts, Cultural Attractions & Entertainment: 17%
Restaurants, Bars & Cafes: 17%
Hotels & Hospitality: 10%
Real Estate & Development: 8%
Business & Professional Services: 5%
Education: 5%
Marketing & Media: 5%
Advocacy & Social Services: 5%
Government: 4%
Venues and Workspaces: 4%
Individual Member: 3%
Residential Buildings: 3%
Retail: 3%
Financial, Insurance & Legal: 2%
Architecture, Engineering & Construction: 2%
Parking & Transportation: 2%
Landscaping & Maintenance: 2%
Energy: < 1%
Personal Services, Wellness & Care: < 1%
Religious Institutions: < 1%
2022 Members and Partners
131 South Dearborn, LLC
21 C Museum Hotel Chicago
212 W. Washington Condominium Association
34th Ward Alderman
360 Chicago
42nd Ward Alderman
4th Ward Service Office
90th Meridian
A&A Ballet Center For Dance
ABC-7/WLS Television, Inc.
About Last Knife
Absolutely Chicago Segway Tours
Acadia Realty Trust
AceBounce
Action Advertising, Inc.
Adler University
Aire rooftop bar
Allegro Royal Sonesta Hotel Chicago Loop, The
Allied Touring
Aloha Print Group
AMC Dine-In Block 37
American Writers Museum
Aries Charter Transporation, Inc.
Art Expositions | EXPO CHICAGO
Art Institute of Chicago
Art on theMart
Aspire Properties
AT&T Retail Store
Ateema Media & Marketing
Atwood
Auditorium Theatre
Baird & Warner
Balanced Environments, Inc.
Ballet 5:8
Bannerville USA
Baum Realty Group, LLC
Beacon Capital Partners
Beatnik on the River
Beatrix
Beatrix Market
Berghoff Restaurant & Adams Street Brewery, The
Big Bus Tours - Chicago
Blackstone Hotel-Autograph Collection, The
Blick Art Materials
Block Thirty Seven
Bobby's Bike Hike - Chicago Tours
Boleo
BOMA Chicago
Bond Collective - The Loop
Bright Horizons at South Wabash
BrightView Landscape Services
Broadway In Chicago
BWYB Products / Wallock International
Cabaret ZaZou
Cadillac Palace Theatre
Cambria Chicago Loop - Theatre District
CannonDesign
Canopy by Hilton Chicago Central Loop
CBRE Group, Inc.
CBRE Investment Management
CEDARst Companies
CenTrio Energy
Cerise
Chicago Architecture Center
Chicago Athletic Association Hotel
Chicago Cook Workforce Partnership
Chicago Cultural Center
Chicago Department of Business Affairs and Consumer Protection
Chicago Department of Cultural Affairs and Special Events
Chicago Department of Planning and Development
Chicago Department of Streets and Sanitation
Chicago Department of Transportation
Chicago Event Management, Inc.
Chicago Fashion Incubator
Chicago Jobs Council
Chicago Loop Neighbors Association
Chicago Loop Synagogue
Chicago Mayor's Office
Chicago Police Department
Chicago School of Professional Psychology, The
Chicago Sinfonietta
Chicago Symphony Orchestra
Chicago Theatre, The
Chicago Timeshares
Chicago Work Places LLC
Chicago Youth Symphony Orchestras
Chicagoland Chamber of Commerce
Chicago's First Lady
Chick-fil-A State & Lake
Choose Chicago
Christkindlmarket Chicago (German American Events, LLC)
CIBC
CIBC Theatre
Cindy's Rooftop
CIRCLE Foundation
City Centre Condominium Association
Cityescape Garden & Design
Clayco
Club Quarters Hotel, Central Loop Chicago
Color Factory
Columbia College Chicago
Comcast/NBC Universal
ComEd
Community Builders, Inc., The
Comparion Insurance Agency, A Liberty Mutual Company
Concorde Print & Media
Convene at 16 W Adams
Convene at 131 S Dearborn
Convene Willis Tower
Dearborn Tavern, The
DePaul University
Design Museum of Chicago
Digital Latinos, Inc.
DL3 Realty L.P.
Do312
Downtown Apartment Company
Dr. Seuss Experience, The
EDUCO
Elephant & Castle Pub and Restaurant - Adams Street
Elephant & Castle Pub and Restaurant - Wabash Avenue
Embarc
Epilepsy Foundation of Greater Chicago
EQ Office
Exchequer Restaurant & Pub
Expo, Inc
Fairfield Properties
Family Credit Management
Fine Arts Building Studios
Firefly
Firmspace Chicago
First United Methodist Church
FirstService Residential
Fisk & Co.
Flight Club
FLIRT Communications
Florentine, The
Formento's
Frank Lloyd Wright Trust
G3 Construction Group, Inc.
Gayle V's Best Ever Grilled Cheese
GEMS World Academy Chicago
Gene Siskel Film Center
Gensler Design
Gino's East - South Loop
Glenstar
Global Citizenship Experience Lab School
Goddess and the Baker
Godfrey Hotel Chicago, The
Goethe-Institut Chicago
GOGO Charters Chicago
Goodman Theatre
Goodman Williams Group
Gotham Bagels - South Loop
Grady, Graham C.
Grant Park Bistro
Grant Park Music Festival
Gray Line Chicago
Hampton Majestic Chicago Theatre District
Harold Washington Library
Harris Theatre for Music & Dance
Heritage at Millennium Park
Hilton Chicago
Hilton Garden Inn Chicago Central Loop
HLSA, Inc.
Hostelling International - Chicago
Hotel Julian Chicago
HUB312
Hyatt Centric - The Loop Chicago
Illinois Hotel & Lodging Association
Illinois Network of Charter Schools
Illinois Restaurant Association
Imee's Mediterranean Kitchen
Impact Networking
INDIRAP
Industrious Central Loop
Industrious Millennium Park
Industrious Willis Tower
Interior Investments, LLC
International Museum of Surgical Science
InterPark, LLC
Italian Village Restaurants
Jacobs, AJ
James M. Nederlander Theatre
Joffrey Ballet, The
JW Marriott Chicago
Kimpton Gray Hotel
Kimpton Hotel Monaco Chicago
L3 Capital LLC
Land & Lake Kitchen
LaSalle Chicago, Autograph Collection, The
Le Meridien Essex Chicago
League of Chicago Theatres
Lighthouse ArtSpace Chicago
LM Studio Chicago
Lyric Opera of Chicago
Macy's
Maggie Daley Park
Magnificent Mile Association
Magnolia Bakery
Marc Realty
Marq, The
Medieval Torture Museum
Metropolis Condominium Association
Metropolitan Planning Council
Metropolitan Properties of Chicago, LLC
Mid-America Club, The
Mid-America Real Estate Corp.
MILA Chicago Luxury Apartments
Millennium Hall
Millennium Park Plaza
Millennium Parking Garages
Mindworks/University of Chicago
Morton's The Steakhouse - Wacker Place
Museum of Contemporary Photography
Museum of Illusions
NARE Investments
Nash, Charles
National Charter Bus Chicago
Neathery, Derek
New City Moving
Newcastle Limited
Northman Beer & Cider Garden, The
Ocean Prime
OEMC
One North Kitchen
Organic Headshots
Palmer House, a Hilton Hotel
Petterino's
Pitch at The Loop, The
Plant Junkie
PNC Bank
Porchlight Music Theatre
Pressure Washing Systems
Pritzker Military Museum & Library
Protein Bar & Kitchen
Proven IT
Purpose Workforce Solutions
Raised | An Urban Rooftop Bar
Raising Cane's Chicken Fingers
Remington's
Renaissance Chicago Downtown Hotel
Riverside Graphics
ROOF on theWit
Russian Tea Time
RVC
SATC Law
Satler, Dr. Gail
School of the Art Institute of Chicago
See Chicago Dance
Shoreline Sightseeing
Site Design Group, Ltd.
Skydeck Chicago
South Branch Tavern & Grille
SP PLUS Corporation
Spa at Palmer House, The
Spa at theWit
Springboard Research Ltd
Starbucks Coffee Company
StarEvents, Inc.
Staypineapple, An Iconic Hotel, The Loop
Stewart, Thanin
Stone Real Estate Corp.
Streetplus
Sugar Bliss
Sweetwater Tavern & Grille
Target
Tawani Property Management
theWit Hotel Chicago
Thompson Hine LLP
TimeZoneOne
TM CREATIVE CONSULTANTS
Tolpin & Partners P.C.
Torque Real Estate Marketing
Tours With Mike
Twenty North State Condominium
Union League Club of Chicago
University Center
University Club of Chicago
University of Illinois Chicago
UPS Store #6064, The
Urban Real Estate
Urbanspace Chicago
Velvetstyle Event Marketing
Venteux
VERO Design + Build, LLC
Virgin Hotels Chicago
W Chicago - City Center
W Chicago - Lake Shore
Wabash Lights, The
Walgreens Co.
Walnut Room, The
Wendella
Whitehurst, Hansel
Willie Dixon's Blues Heaven Foundation
Wintrust Bank - Chicago
Wojcik, Michael
World Business Chicago
Wow Bao