Chicago Loop Alliance knew that 2022 would require the concerted efforts of placemaking to create an enjoyable destination for visitors, workers, and residents to attract people to the Loop, but also keep them coming back. Various projects and programs achieved these goals, including, for the second year in a row, one of our largest programs, Sundays on State.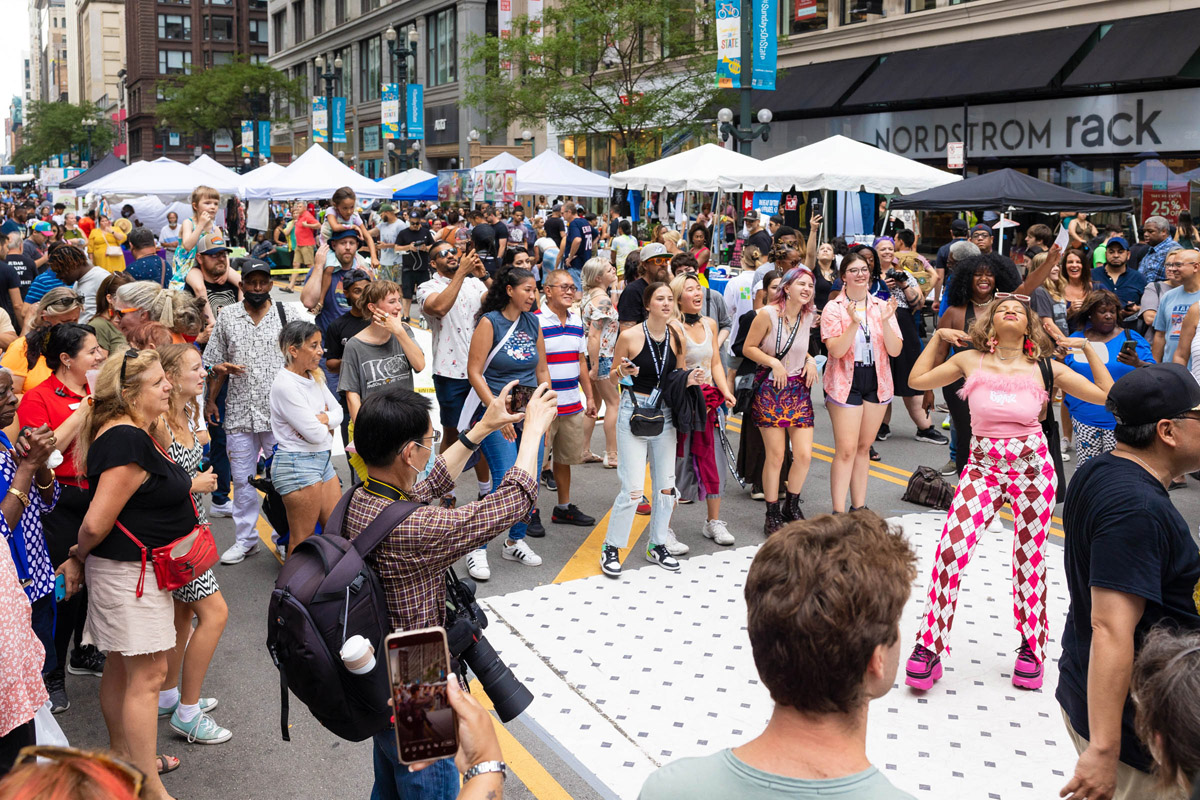 Sundays on State
The award-winning Sundays on State series transformed Chicago's most iconic street, State Street, closing the street to vehicular traffic for four Sundays during the summer. Neighbors from every Chicago community and beyond united for a free, interactive block party, while safely enjoying art, culture, active recreation, food, drinks, shopping, and local attractions in the heart of everyone's neighborhood – the Loop. Chicago Loop Alliance's Sundays on State series accelerates the economic recovery, unites the community, creates joy, and enhances the public perception of the Loop.
of activations came from underrepresented business owners
of attendees visited a Loop business or landmark before, during, or after the event
of attendees would refer a friend to Sundays on State
of attendees said Sundays on State positively impacted their feelings on the Loop
people attended the first Sundays on State in 2022
2022 Sundays on State attendees from every single Chicago zip code and beyond
incidents of violent crime were reported to Chicago Loop Alliance during the events
Activate
For one night only this year, ACTIVATE returned to the Loop energizing the unique and hidden gem of LaSalle and Quincy with art installations, music, dance, food and drinks. Thousands from across Chicago gathered against the beautiful architecture of the LaSalle Corridor and showcased a unique way to revitalize the underused space previously reserved for the traditional office landscape.
satisfaction rate among attendees
of attendees felt safe at ACTIVATE
of attendees visited a Loop landmark before, during or after ACTIVATE
satisfaction rate among participants
violent crimes or major thefts were reported to Chicago Loop Alliance during ACTIVATE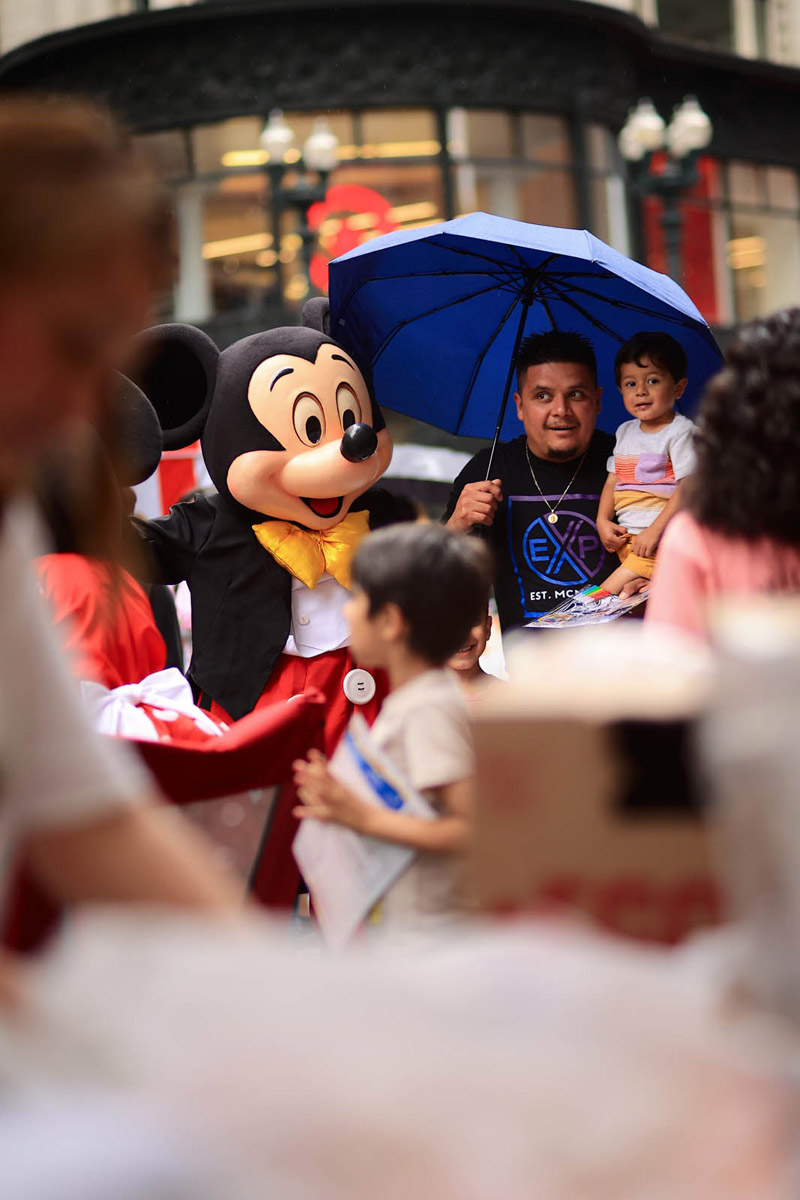 Safety perception in the Loop
of CLA event attendees felt safe or extremely safe during and after attending CLA events
of attendees with prior Loop safety concerns felt safe once attending CLA events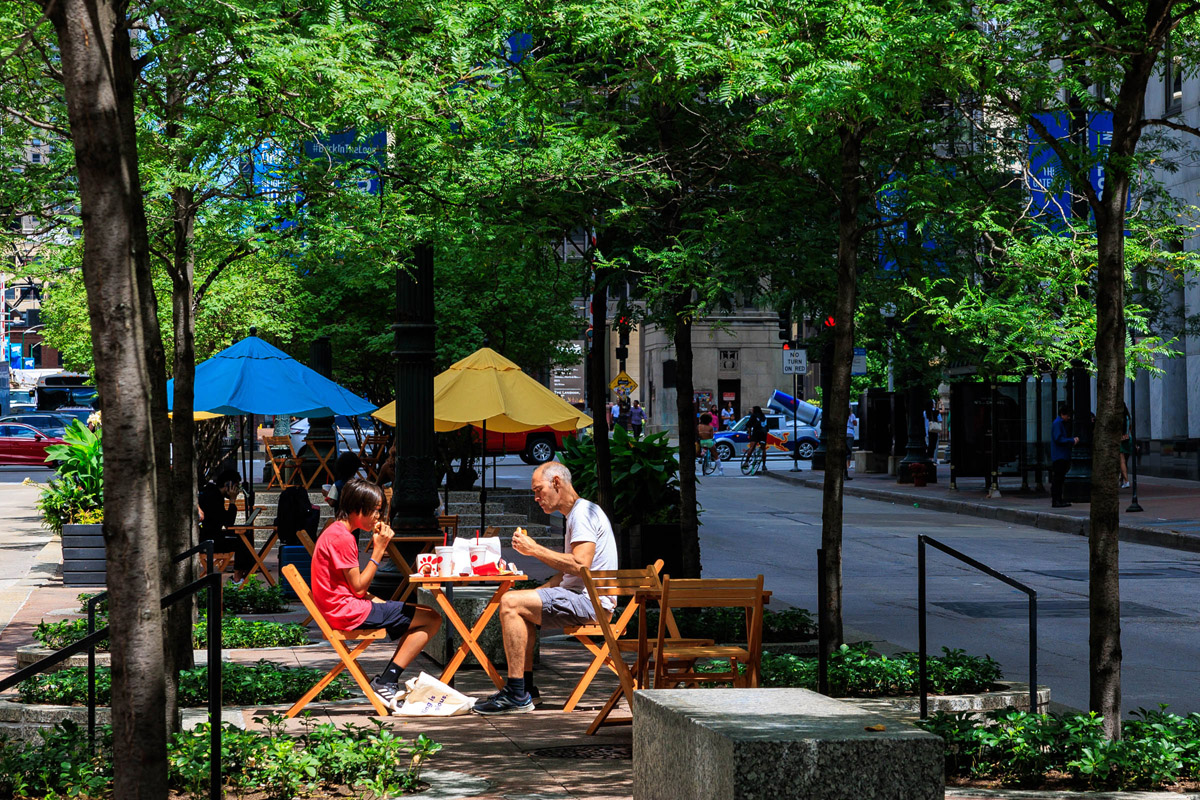 The Gateway
Chicago Loop Alliance continued to maintain The Gateway, a traffic median turned people spot that features tables, chairs, umbrellas, and landscaping—essentially a cool public space to hang out with iconic State Street as the backdrop. New umbrellas, tables and chairs in 2022 brought fresh colors to the space.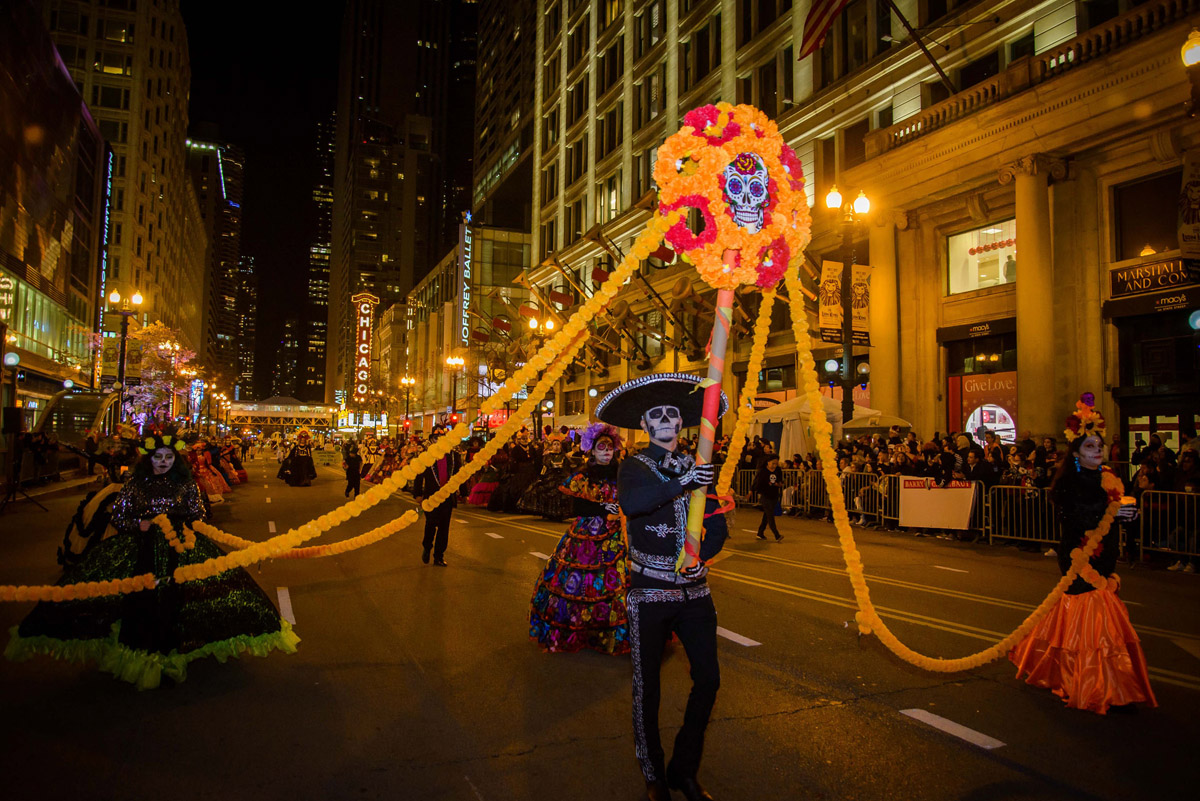 Arts in the Dark Halloween Parade
For the fourth year, Chicago Loop Alliance was a Major Sponsor for LUMA8's Arts in the Dark Halloween Parade on State Street. The parade celebrates Halloween as the "artist's holiday" and once again dazzled spectators by showcasing Chicago's dynamic cultural community.
groups participated in the Arts in the Dark Halloween Parade
participants in the Arts in the Dark parade
people attended Arts in the Dark parade