As part of our work to make the organization, and by extension the Loop, a better place for everyone, Chicago Loop Alliance's Inclusion, Diversity, Equity, and Accessibility Committee (or IDEA Committee) worked together to delineate the organization's work into two sectors that would be most impactful – Workforce and Community.
The IDEA Committee taskforces in the workplace and community sectors created plans to build partnerships with organizations affecting change with Chicago's various communities; as well as conceptualizing a hiring, training, and retention process that is beneficial to the organization, and its staff.
Flag campaigns donned State Street for Juneteenth and Pride Month, and in support of Ukrainian Independence Day as part of a concerted effort to authentically celebrate and amplify diverse voices.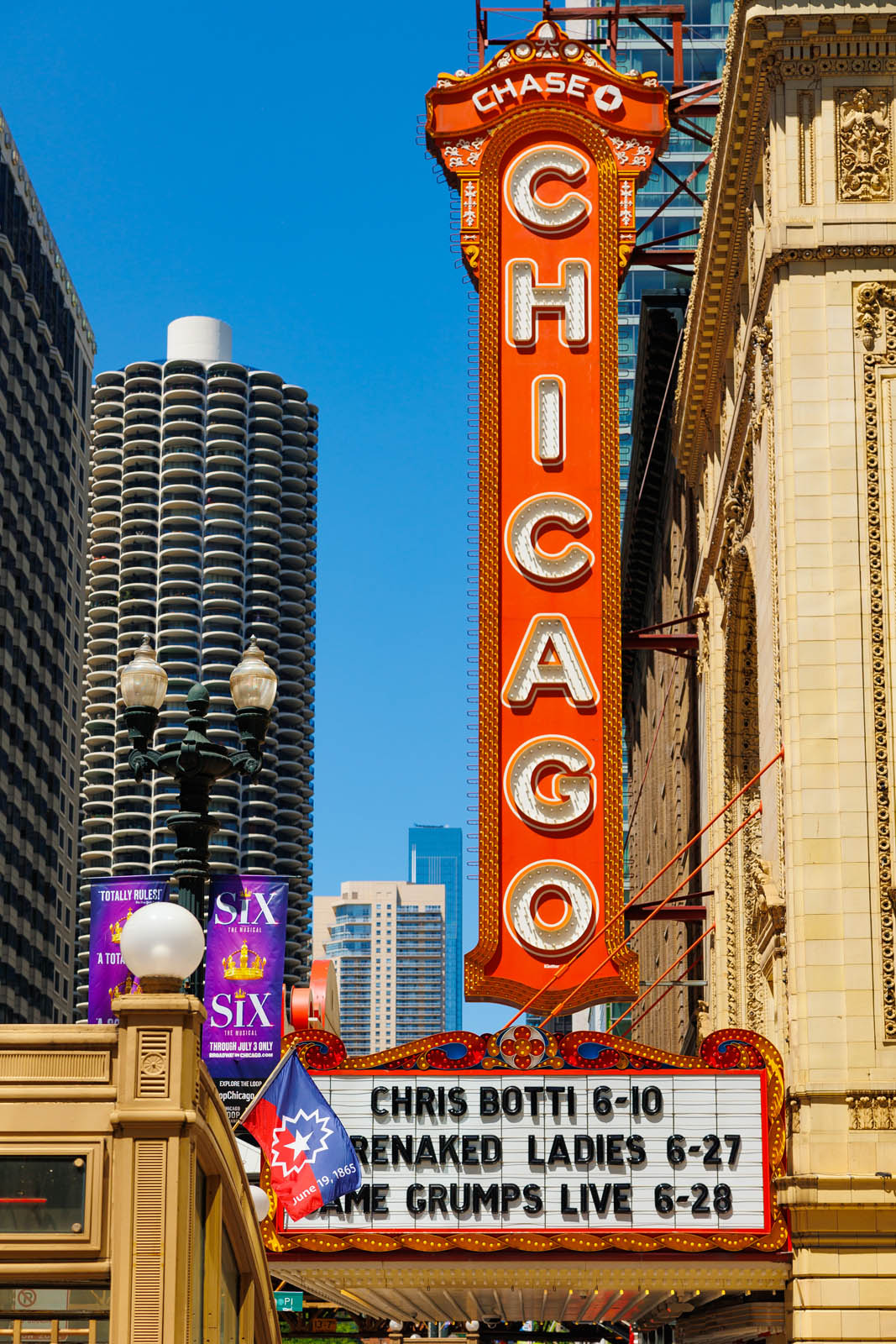 of Chicago Loop Alliance board is people of color or women
of Chicago Loop Alliance staff is people of color
vendors primarily from underrepresented businesses at Sundays on State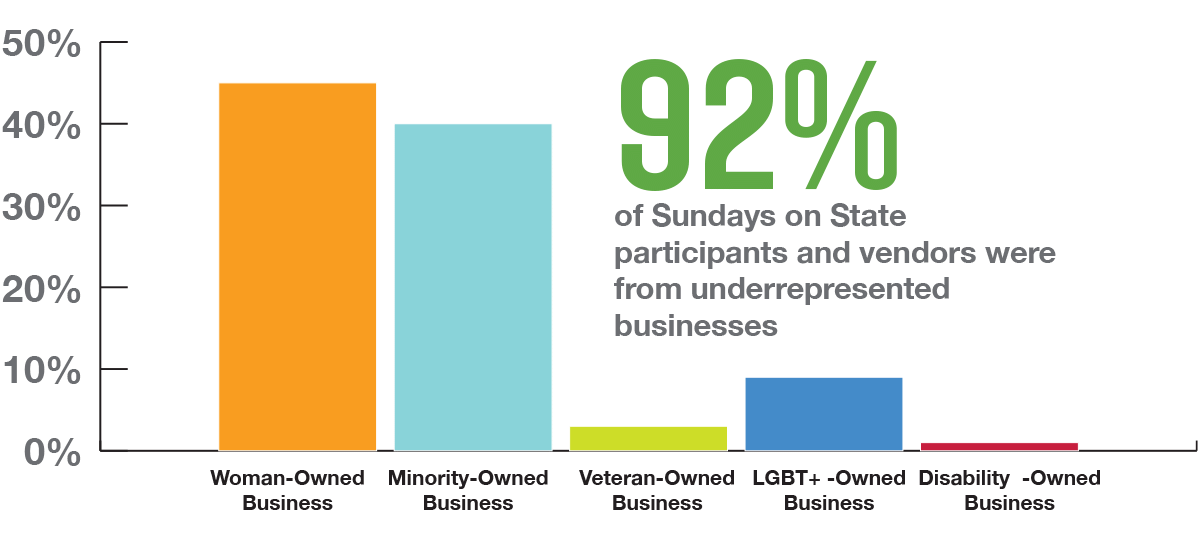 Chicago Loop Alliance Board of Directors Demographics 2022 by Race/Ethnicity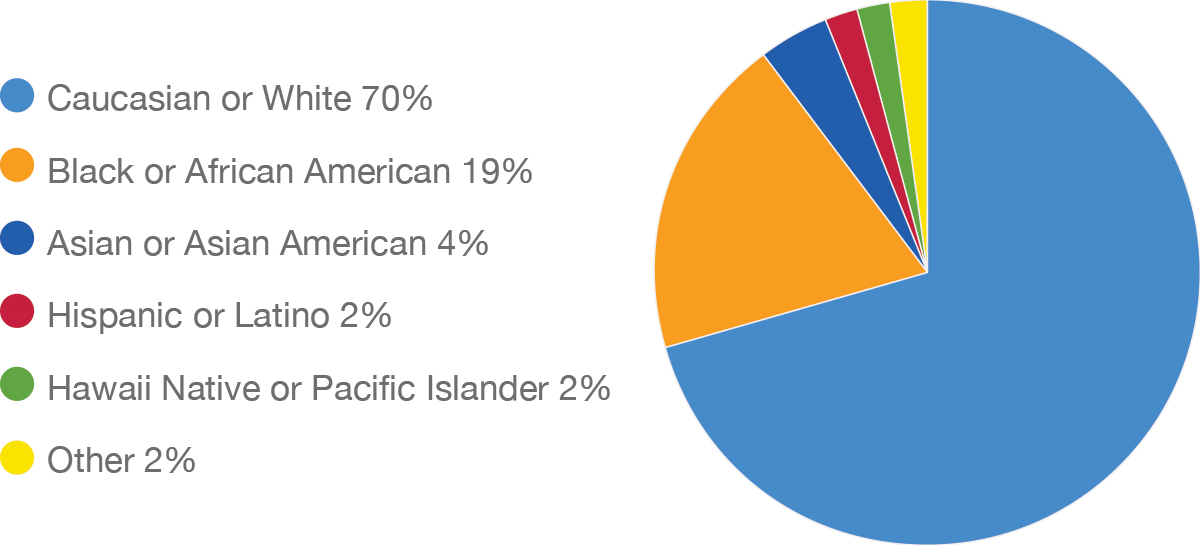 Chicago Loop Alliance Board of Directors Demographics 2022 by Gender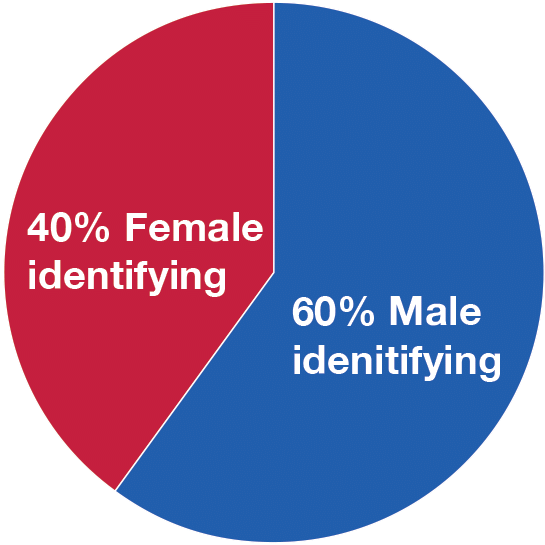 Chicago Loop Alliance Staff Demographics 2022 by Race/Ethnicity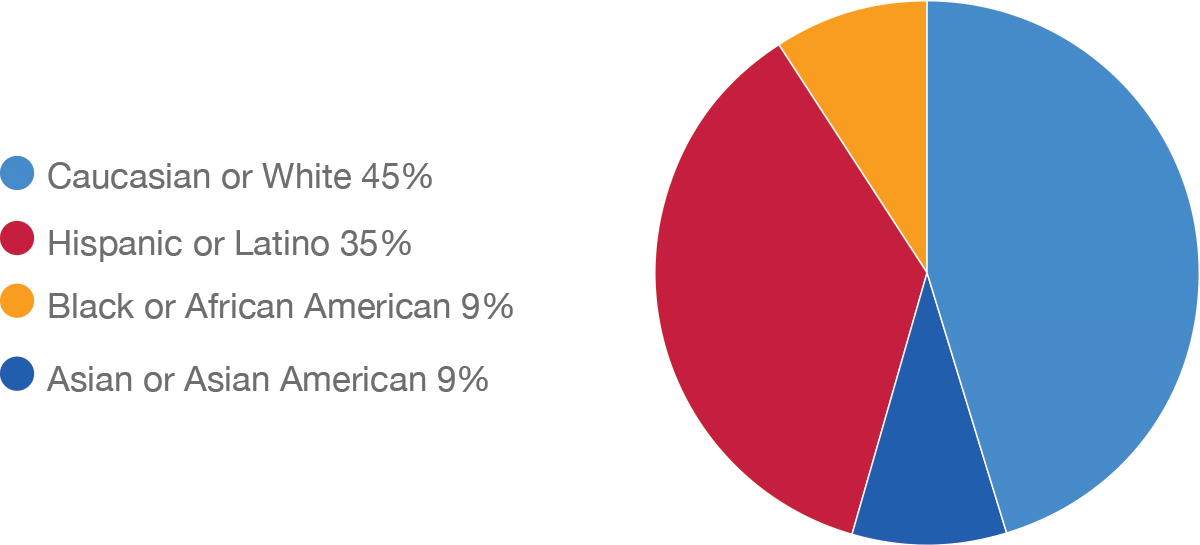 Chicago Loop Alliance Staff Demographics 2022 by Gender