2 MIN READ – If you've ever shopped at Carpe Librum bookstore in Block 37, or pop-ups like the one in January at the American Writers Museum, you've probably appreciated the great deals you can get on books. Carpe Librum sells everything for under $6 – fiction bestsellers, history, classics, picture books, YA favorites, sci-fi, cookbooks, and so much more.
---
But what you may not know is that our stores and pop-ups are a fundraiser for Turning the Page, an education non-profit that works with elementary school families in North Lawndale on the West Side. Proceeds from our stores help support programs like Community Nights, which include parent and student workshops, family dinners, author visits, and book distributions; Summer Learning experiences to cultural institutions around the city; and Parent Leadership programming that includes yearly conferences.
Carpe Librum was forced to pivot how we fundraise for our programming due to COVID-19. With our store in Block 37 closed and all other pop-ups postponed for the foreseeable future, we are now offering to deliver books #CuratedByCarpeLibrum. We'll create a fun, eclectic mix of books by the genre of your choice, and our team will deliver right to your door (anywhere in Cook County). All our deliveries are no-contact—our team member will leave the books on your doorstep, and you'll pick them up.
Likewise, as school systems moved to distance learning in response to COVID-19, Turning the Page pivoted to a digital programming model that engages parents and children through daily online resources, personalized phone meetings, and engaging live online events with our array of community partners, including authors and museum educators. At our very first event, Chicago-based author Lisa Maggiore read from her book Eva the Monster Slayer: Cousin Power and participated in a Q&A with parents.
The families we serve face many challenges, be they logistical, technological, or keeping students motivated. But a month into this transition, parent feedback is already very positive.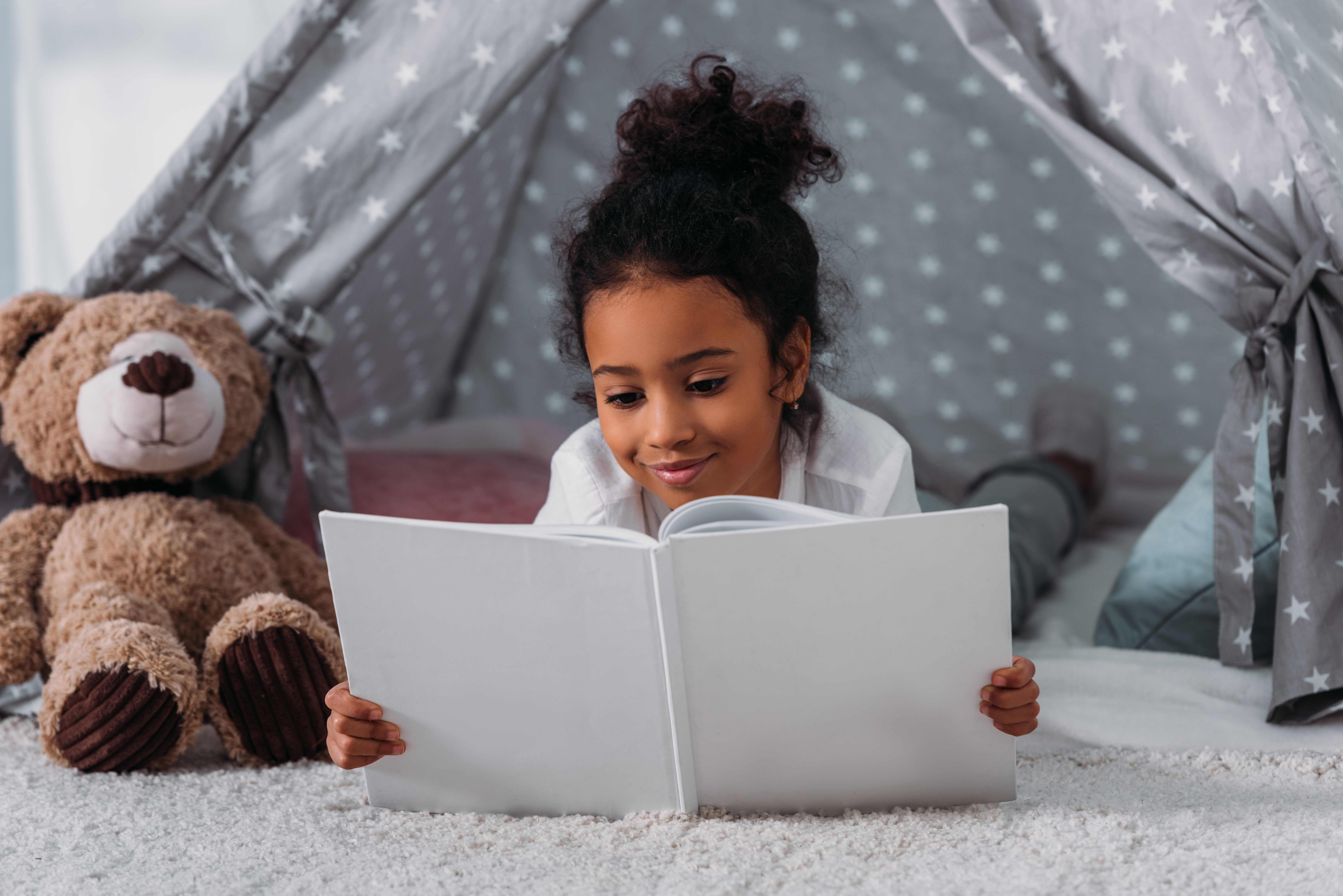 "I've heard from [my child's] teacher, who is great, but it means a lot that you called to ask how I'm doing in all of this," said one parent. "The school gave us books at [my daughter]'s reading level, but I want to be able to challenge her so she's still learning and getting better," said another parent. TTP staff were able to get her connected with the library app and Epic Books (and checking reading levels via Scholastic).
For one parent in particular, we talked about taking things they already enjoy (in this case, cooking) and infusing education by using measurement conversions, trying new recipes and brainstorming how to change or improve them, and learning why different ingredients have different effects. We've also been working with a local foundation to bring Chromebooks to many of our families.
One parent shared some of their challenges. "I have been sick. I was in the hospital. It was a lot going on. I only got into Google Classroom last Monday. We are playing catch-up on everything." Despite these setbacks, TTP was able to help her and her daughter create at-home learning routes. "I sit with her 10-12 every day on Zoom. You are wonderful. You have the kindest words of encouragement, and it means so much that I can just call you up."
We want to thank all of our customers at Carpe Librum who have continued to make our store and programs a success. We look forward to continuing to provide services to elementary school families and finding ways to share our story with supporters.
Andrew Hertzberg
Turning the Page/Carpe Librum Bookstores