Sold Out
Did you know that women make more than 80 percent of retail and residential decisions? They are increasingly well-educated and wealthy. But does the design of downtowns meet their needs? Join us at Chicago Loop Alliance Foundation's 2019 Annual Meeting to learn how we can create a downtown experience that can better serve not only women but also everyone. Sheila D. Grant, co-author of Designing Downtown for Women (Men Will Follow), will share her decades-long industry experience and knowledge with the Chicago Loop community.
Attended by more than 400 business and community leaders each year, Chicago Loop Alliance's Annual Meeting provides members and guests with the opportunity to learn about the latest trends impacting the Loop, and serves as the platform for announcing the organization's upcoming programs and events.
Speaker:
Sheila D. Grant, Freelance Writer and Photographer
Sheila D. Grant is the editor and a co-author of Design Downtown for Women (Men Will Follow); editor/writer of the Downtown Idea Exchange and the Downtown Promotion Reporter from October 2010 through July 2018; editor and contributing writer for Maine Seniors Magazine; and author of Great New England Family Vacations. Over the past two decades, her work has appeared in The Boston Globe, as well as several other regional magazines and newspapers, and at OneNewEngland.com. Her work has been recognized by the Maine Press Association and the New England Outdoor Writers Association.
Beyond her writing career, Grant has held leadership positions in three nonprofit organizations, most recently as a community development specialist with the Piscataquis County Economic Development Council, where she continues to serve on the board.
For more about her, visit WriterSheilaDGrant.com.
All guests will receive a copy of Design Downtown for Women (Men Will Follow).
Time:
Networking: 7-8 a.m.
Breakfast & Program: 8:9:30 a.m.
Location:
Hilton Chicago
720 South Michigan Avenue
Chicago, IL 60605
Business attire is suggested.
For more information, please email Sarah@chicagoloopalliance.com
Presenting Sponsor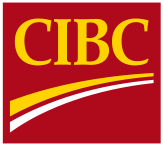 Title Sponsor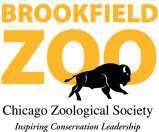 Supporting Sponsors
ABC 7 - WLS Television
Auditorium Theatre
Broadway In Chicago
CannonDesign
City Escape
Clayco
ComEd
DePaul University
Enwave Chicago
EQ Office
Gensler
Goodman Theatre
Harold Washington College
Hilton Chicago
J.C. Anderson
Mary & Michael Edwards
Mid-America Asset Management Company
Mid-America Real Estate Corp
Renaissance Chicago Downtown Hotel
School of the Art Institute of Chicago
SP Plus Corporation
Tawani Property Management