5 MIN READ – According to data collected on a monthly basis by Chicago Loop Alliance, there is more and more activity in the Loop as the city continues its recovery from COVID-19. Companies big and small are beginning to announce their plans for a return to the office. If you've been working from home for over a year, it's possible you've forgotten how to be a professional human out in the world. But don't worry; we've made a checklist just for you if you need to start thinking about getting office-ready.
---
All Chicagoans 12 years old and up are now eligible for the COVID-19 vaccine. As more businesses reopen and people start to get back to work downtown, reaching a high vaccination rate citywide is paramount to public health and safety. We've compiled all you need to know about how and where to get vaccinated—including locations right here in the Loop—as well as frequently asked questions,
here
.
The days of Zoom-only meetings are coming to an end, so you should probably think about wearing pants. Remember pants? If your wardrobe can use a refresh after a year of working from home, take yourself on a Loop shopping spree. State Street, that great street, has everything you need.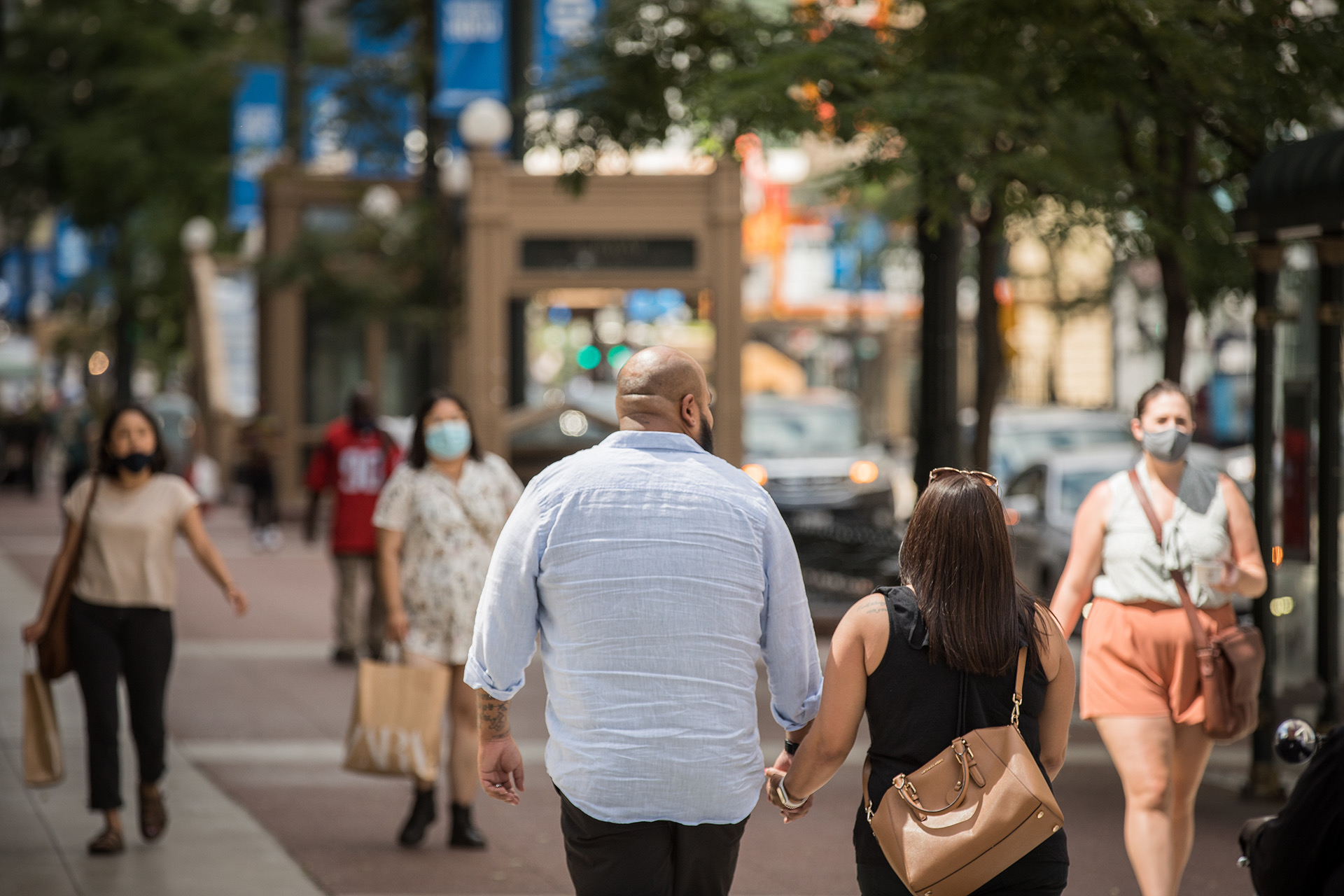 Hit up ZARA in Block 37 for a sophisticated, clean look. Women can shop for blazers, shoes, bags and accessories. They also have new stationery so you can stay organized at work. Men can shop the edited collection for custom monograms on work shirts, as well as blazers and shoes for a professional look. While you're at Block 37, check out the Banana Republic Factory Store for a polished look. Shop the Women's Work Leisure collection and the men's work leisure collection for professional office wear. Enter your email and save 15% off your first purchase. Or get 50-60 percent off on designer clothing at Nordstrom Rack. Check out the Women's Designer sale or the Men's Designer sale.
Check out all your shopping options in the Loop here.
PRACTICE YOUR COMMUTE
Maybe it's been a while since you've taken the CTA or Metra, or had to navigate a parking garage. Before your return date, do a practice run of your commute. Check out all the latest COVID-19 guidelines and other useful, up-to-date information about getting back in the Loop here. Masks are still required—even if you can prove you are fully vaccinated—on public transportation according to CDC guidelines and transit agency policies.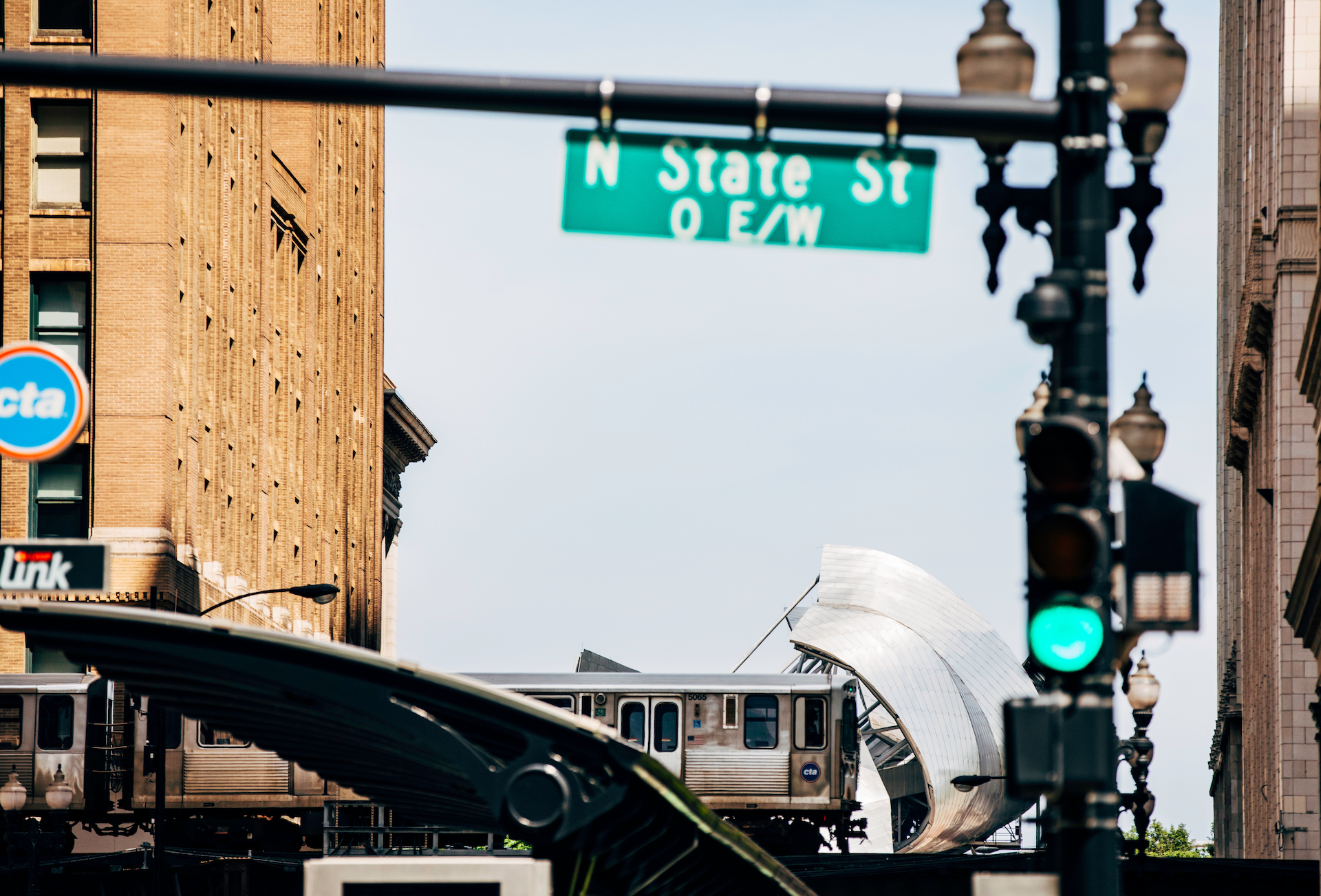 PRACTICE YOUR SOCIAL SKILLS
Have you forgotten how to have a conversation with a person in real life? Same. On your commute practice run, encourage some friends or colleagues to do the same and meet up for lunch, drinks, or park hangs in the Loop. Check out what's open here.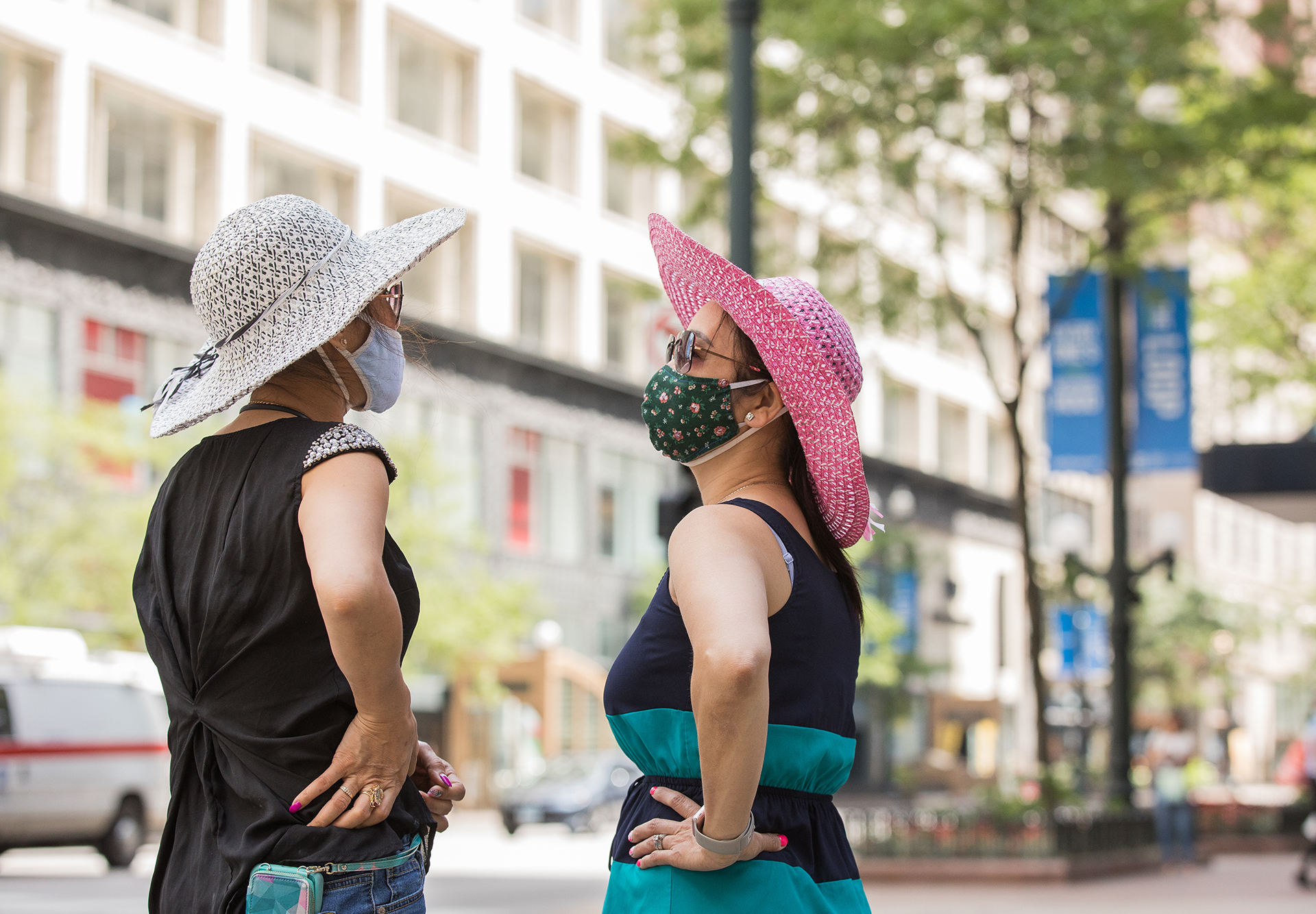 HAVE A CAFFEINE PLAN
As you're easing back into office life, treat yourself to a pick-me-up from some of the best coffee shops in the Loop.
Goddess and the Baker is a casual, laid back, gourmet storefront that serves fast and fresh food, perfect for your morning coffee and breakfast on your way to work. They make breakfast, sandwiches, salads, baked goods, and, of course, the best coffee around all day, every day. They have a rotating selection of coffee beans from roasters across the country and around the world.
Hero Coffee Bar has a mission to "positively impact our community one meaningful cup at a time." Give back when you purchase your morning coffee. Hero Coffee Bar is known for the best Chicago breakfast bagel sandwiches.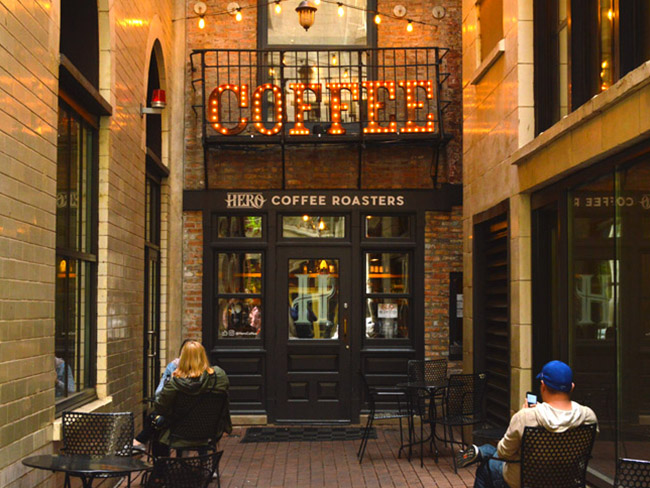 For a rushed morning, stop by Starbucks and get your coffee before work. You can also order and pick up, so there is no wait. Select from a typical cup of coffee to more extravagant options like a cafe Americano or cappuccino and more. Maybe while you're there, you can shop for more pants!
Have you missed your favorite Loop lunch spots? Have you missed in-person interactions with other adult humans? Go out to lunch with your colleagues and catch up face-to-face. Check out all your options, including details on COVID-19 protocols, here.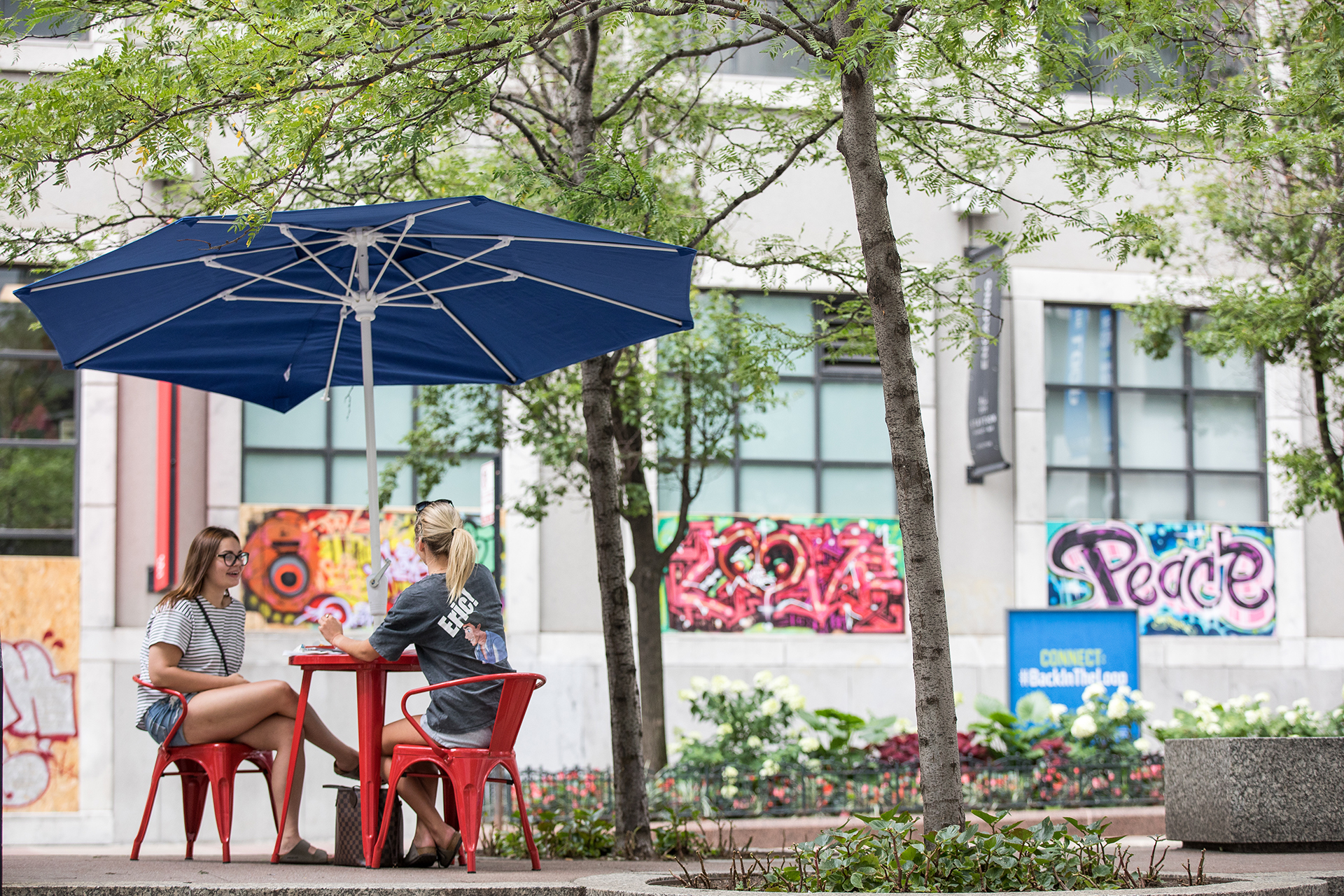 Being a happy hour regular is such a good feeling, especially after a year of feeling pretty disconnected. If you're looking for a sense of community in the Loop, look into the neighborhood's happy hour options, and make some plans with your coworkers. Relax and talk after a long day at work—without the video call glitches. Find a place to hang out here.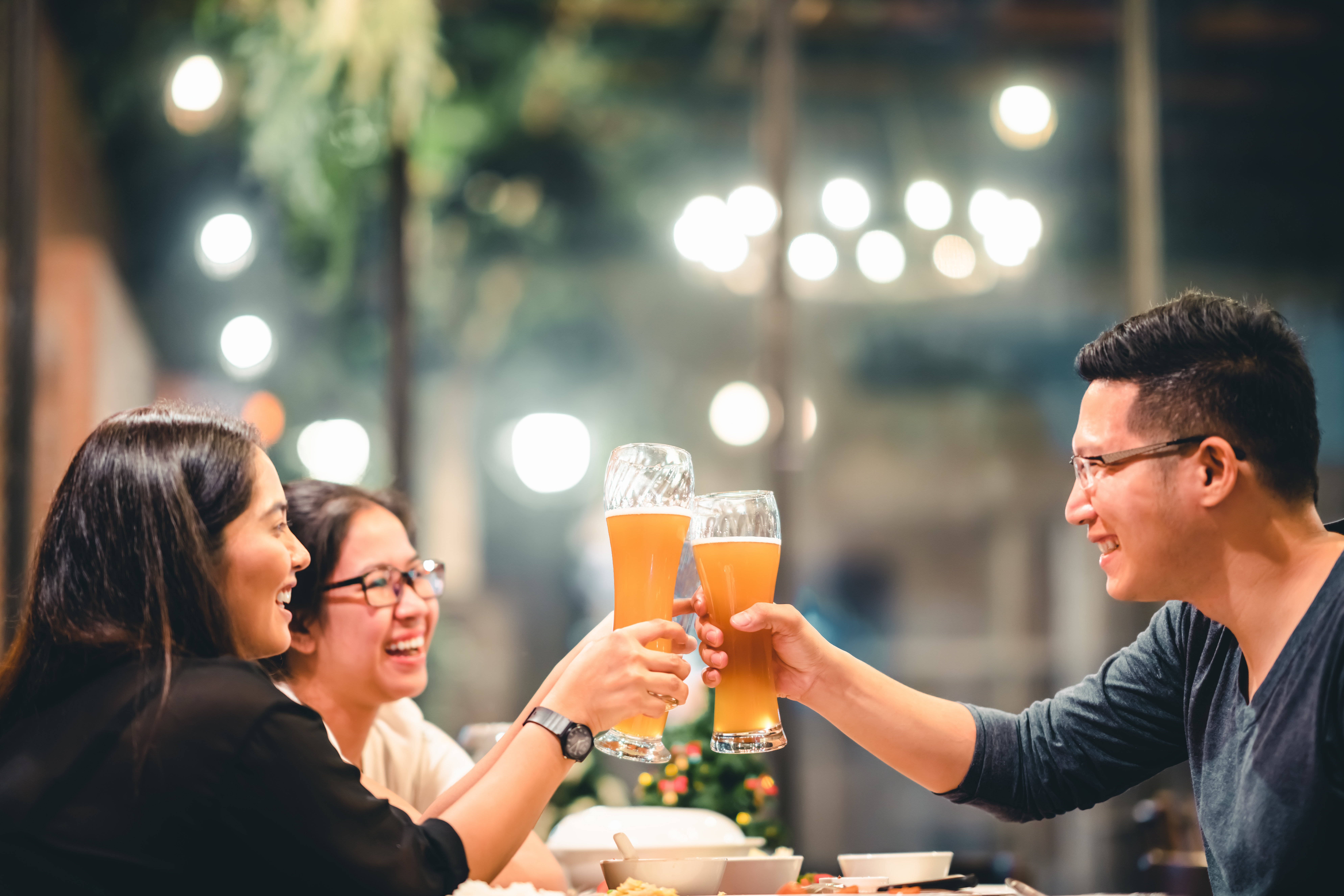 If you feel overwhelmed by the idea of returning to work downtown, Chicago Loop Alliance has just the thing. Check out our Back to Work Toolkit, with a ton of helpful information on returning to work safely whether you take the CTA, ride your bike, or drive. You'll also find information on what's open. And as you might imagine, the Loop has changed a lot over the past year, so the toolkit also rounds up what's new. Get excited about your Loop reunion.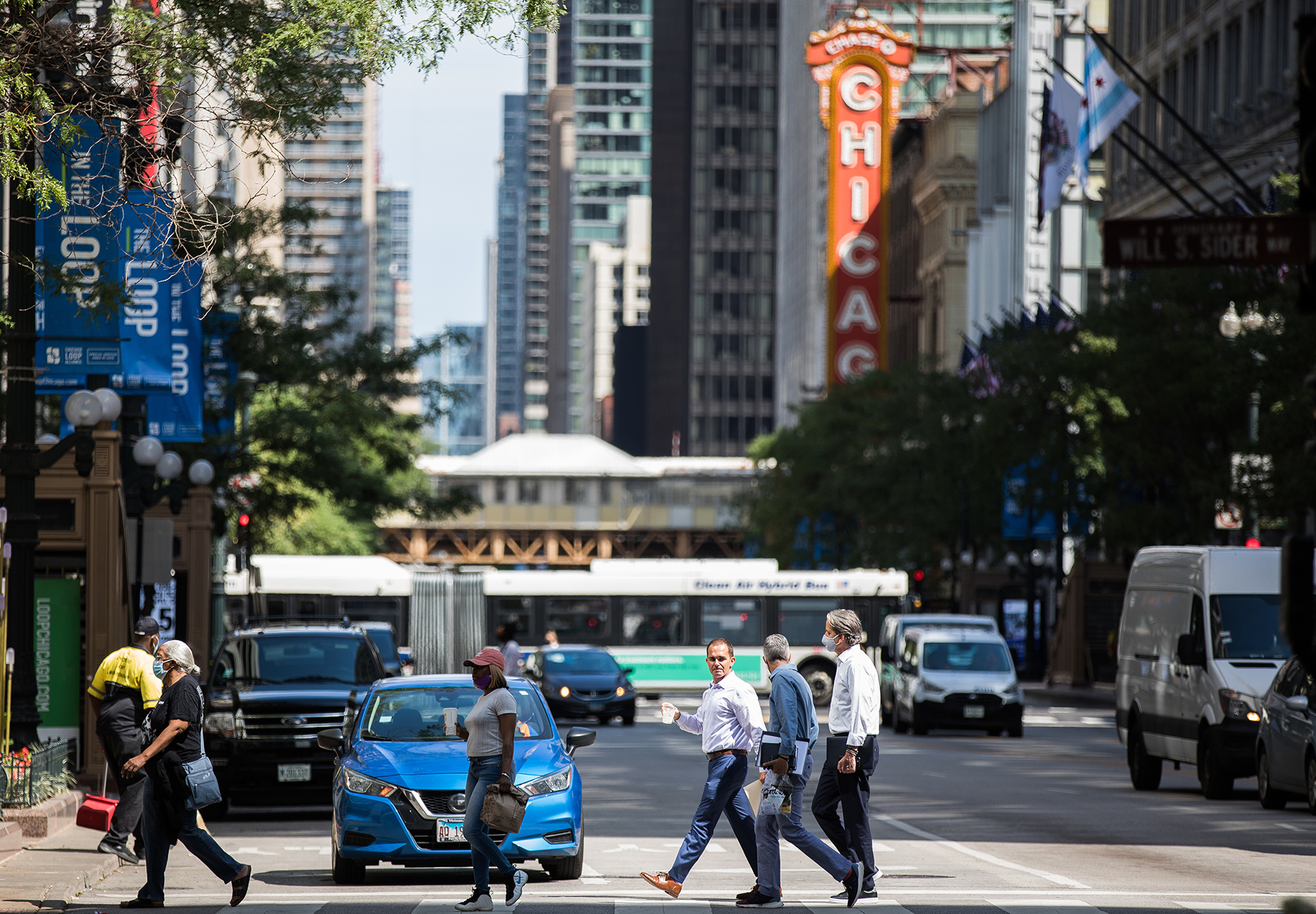 You Might Be Interested In: