1 MIN READ – Get a peek at some of the Loop offices – all of which opened or were remodeled in the past couple of years—Crain's deemed the coolest.
---
The third floor space in the iconic Willis Tower was designed by Partners by Design and opened in Spring 2022. Convene combines the best in design, technology and hospitality to create a workplace (and event space) where people want to be. From the massive conference hall with the capacity to hold 600 seated guests featuring uninhibited sight lines; an intimate lounge area offering the perfect escape for small groups; a library full of textured surfaces, a variety of co-working spaces lined in terracotta blocks to an indoor urban garden with stepped seating.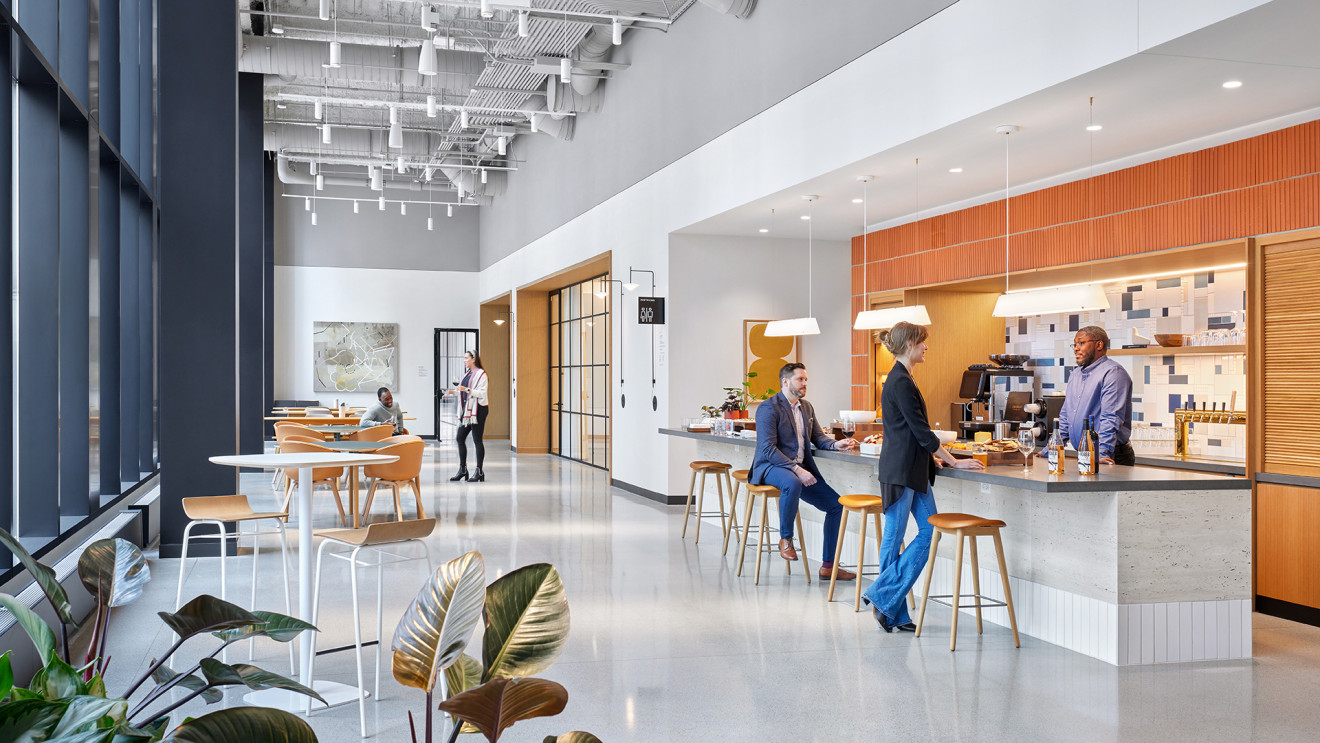 Honorable mentions
BEST GAME ROOM
All work and no play? That's not the case in iManage's Loop office with good old-fashioned board games, video games and Ping-Pong situated nicely in their Game Room. The geometric lights on the slatted ceiling add a playful touch.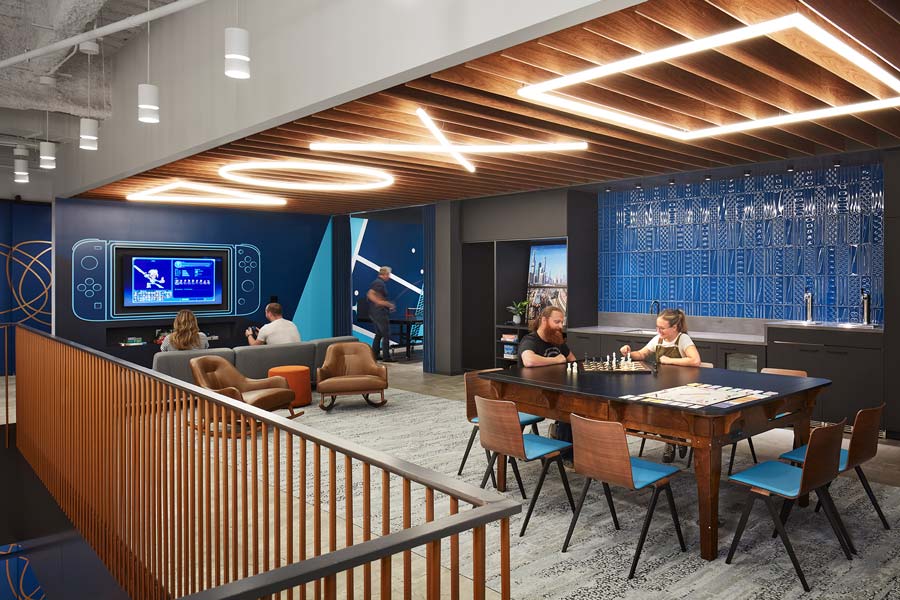 BEST VIEW
Nothing beats floor-to-ceiling views of the Loop as sunrise peaks over Lake Michigan. Nixon Peabody's new office takes the cake.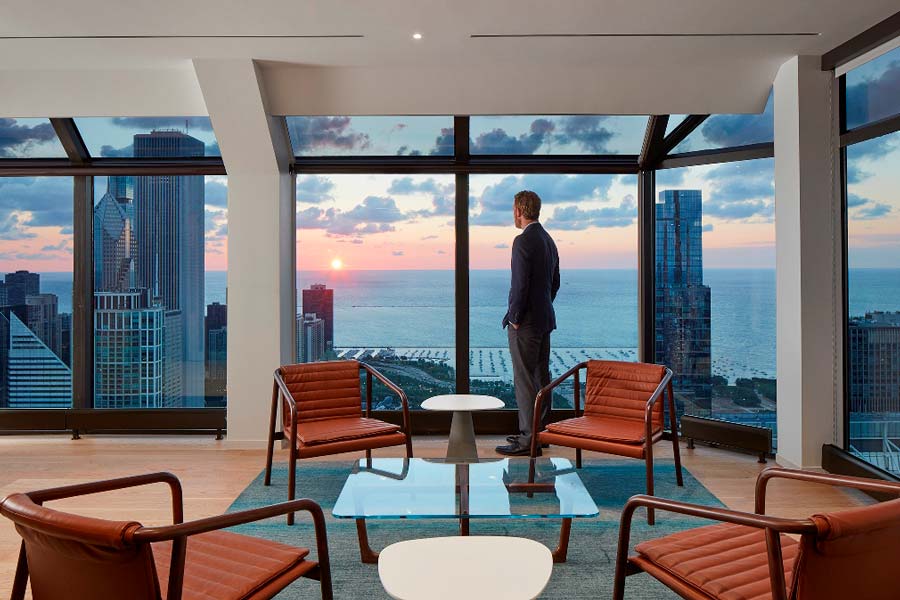 BEST PHOTO-OP
If Convene's amazing space wasn't enough, the fifth-floor collaboration space in Willis Tower houses a United Airlines Boeing 737 aircraft engine inlet precisely placed in front of a larger than life mural creating an optical illusion.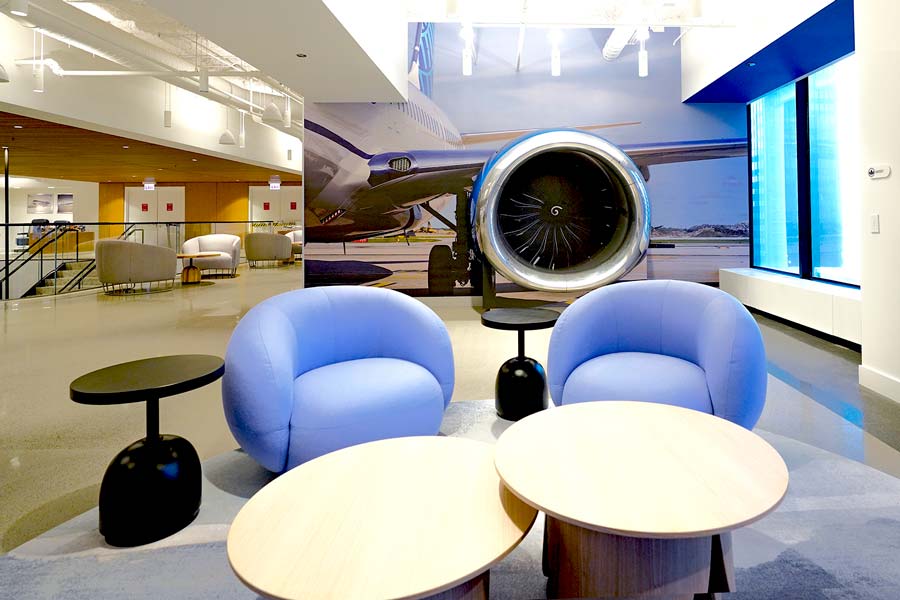 You Might Be Interested In: