4 MIN READ – Go on a trip in your own city, with this guide from the locals. Relax with a picnic, engage in outdoor activities in Maggie Daley Park, or go on a boat tour. Choose from several museums to enrich your mind and be involved in culture. Go on a shopping spree. Explore nightlife to refresh after a long week at work. Downtown in the Chicago Loop, the possibilities are endless.
---
Picnic
Pack some food and refreshments, or order to-go from a Loop restaurant, to enjoy on the lake, Millennium Park, or any of the Loop's lovely parks and plazas. Bring some music and relax all day.
If you're looking for something a little more active than just a spot to picnic, take advantage of the weather and go to Maggie Daley Park. Keep yourself and the kids busy all day with activities like mini golf, wall climbing, and scooter and rollerblade rentals. Treat yourself to hot dogs and ice cream for the ultimate day out.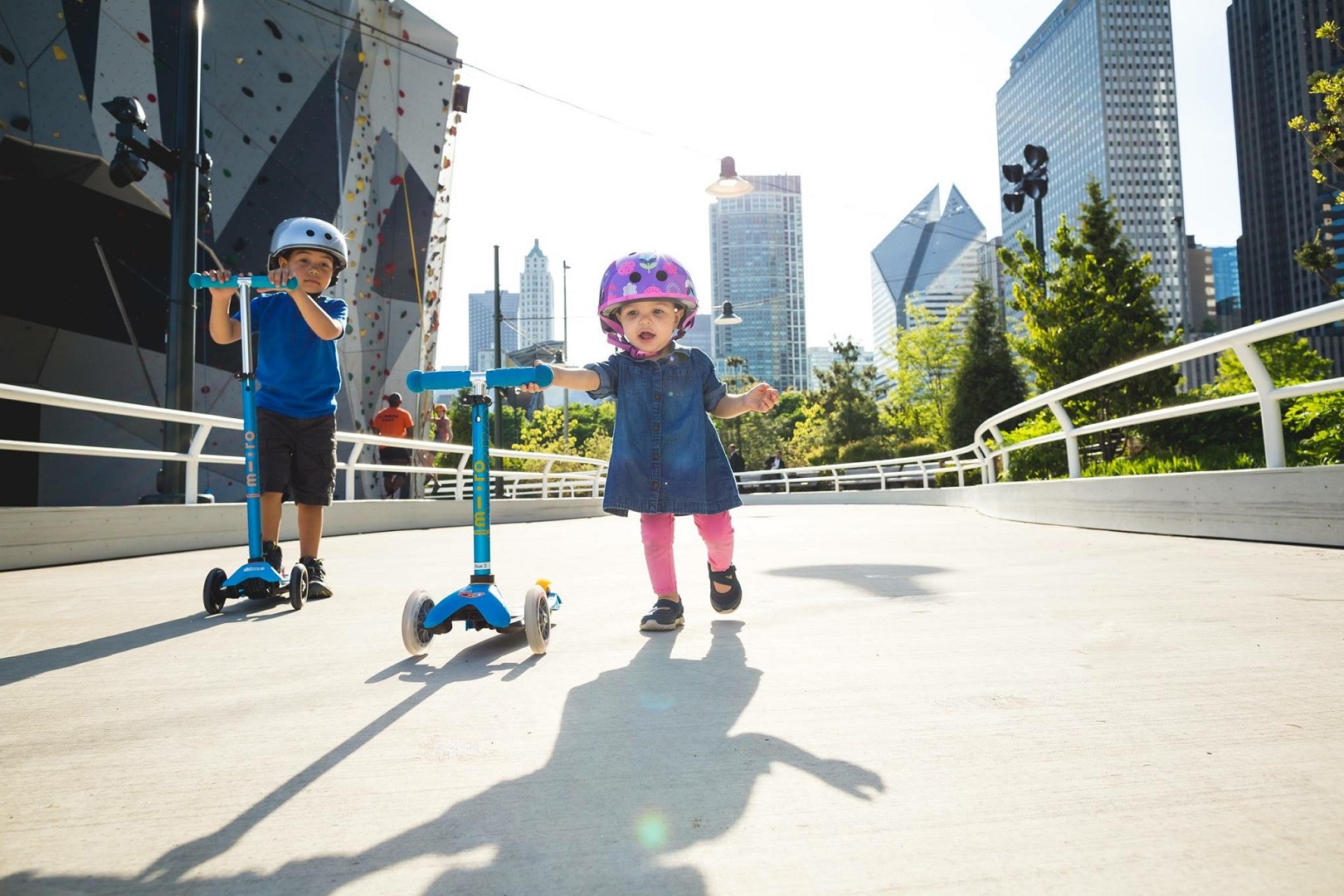 The Auditorium Theatre was designed by renowned architects Louis Sullivan and Dankmar Adler and opened in 1889. In 1975 it was declared a National Historic Landmark, and you can now tour the space in person with expert guides. Historic Tours teach attendees how and why the theatre was built; share stories of the many artists who have performed on the historic stage; and provide a closer look at the architecture. Focus on the brilliant 24-karat gold-leafed ceiling arches, hundreds of Sullivan's elegantly restored, intricate stencil patterns, the stained glass muses at the entrance, and murals by Charles Holloway and Albert Fleury. Learn more and purchase tickets here.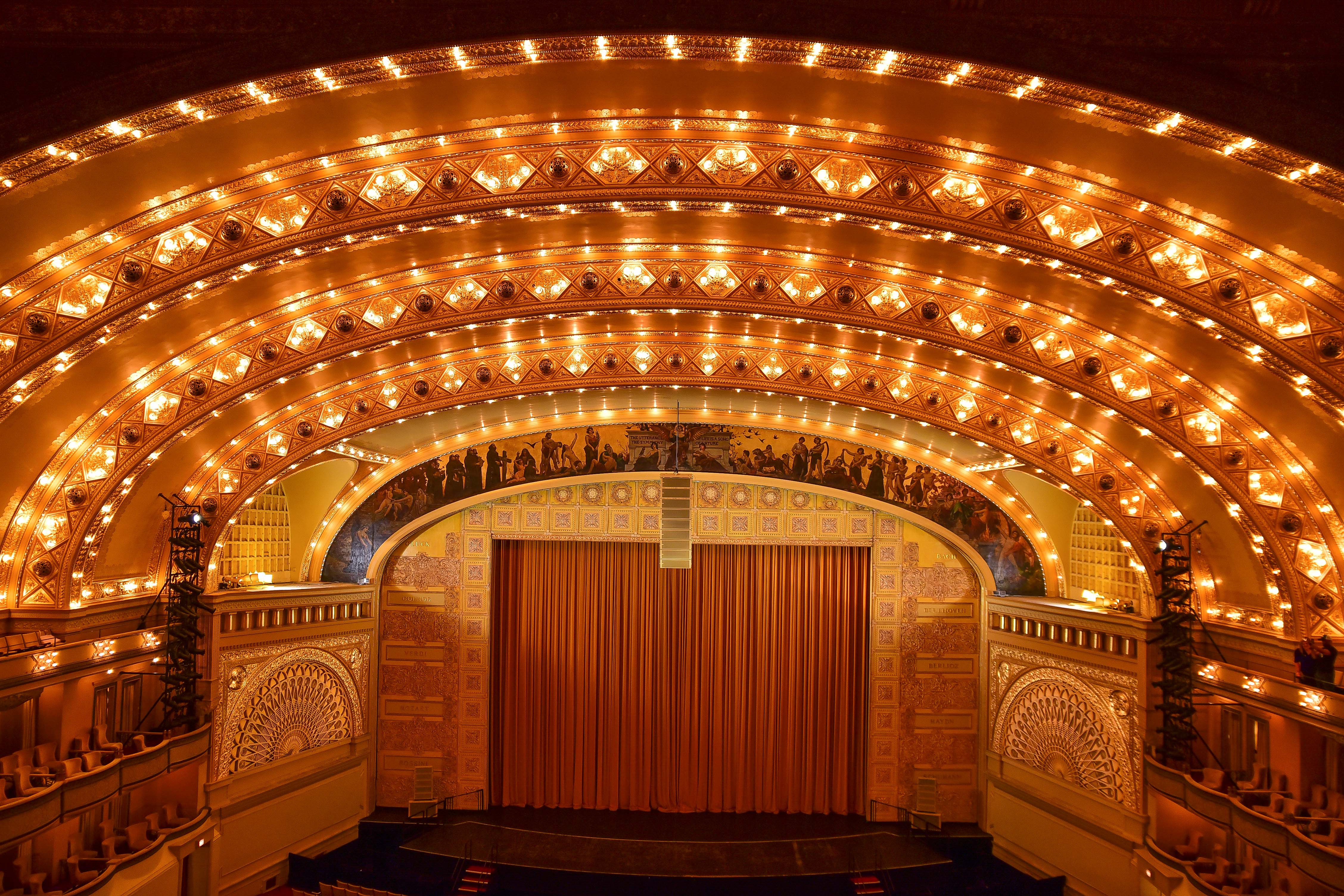 Rock the Boat
Don't own a boat, but want to go on the water? Go on a boat tour while the weather is nice. The breeze will run through your hair as you smell the mist of the lake while cruising down the river and into Lake Michigan. Be captivated by the Loop's impressive cityscape and skyline. Chicago is known for its unique blend of historical and modern architecture. So, relax and enjoy the ride with close-up views and excellent photos. Check out tour options from Wendella, Shoreline Sightseeing, or Chicago's First Lady (through the Chicago Architecture Center).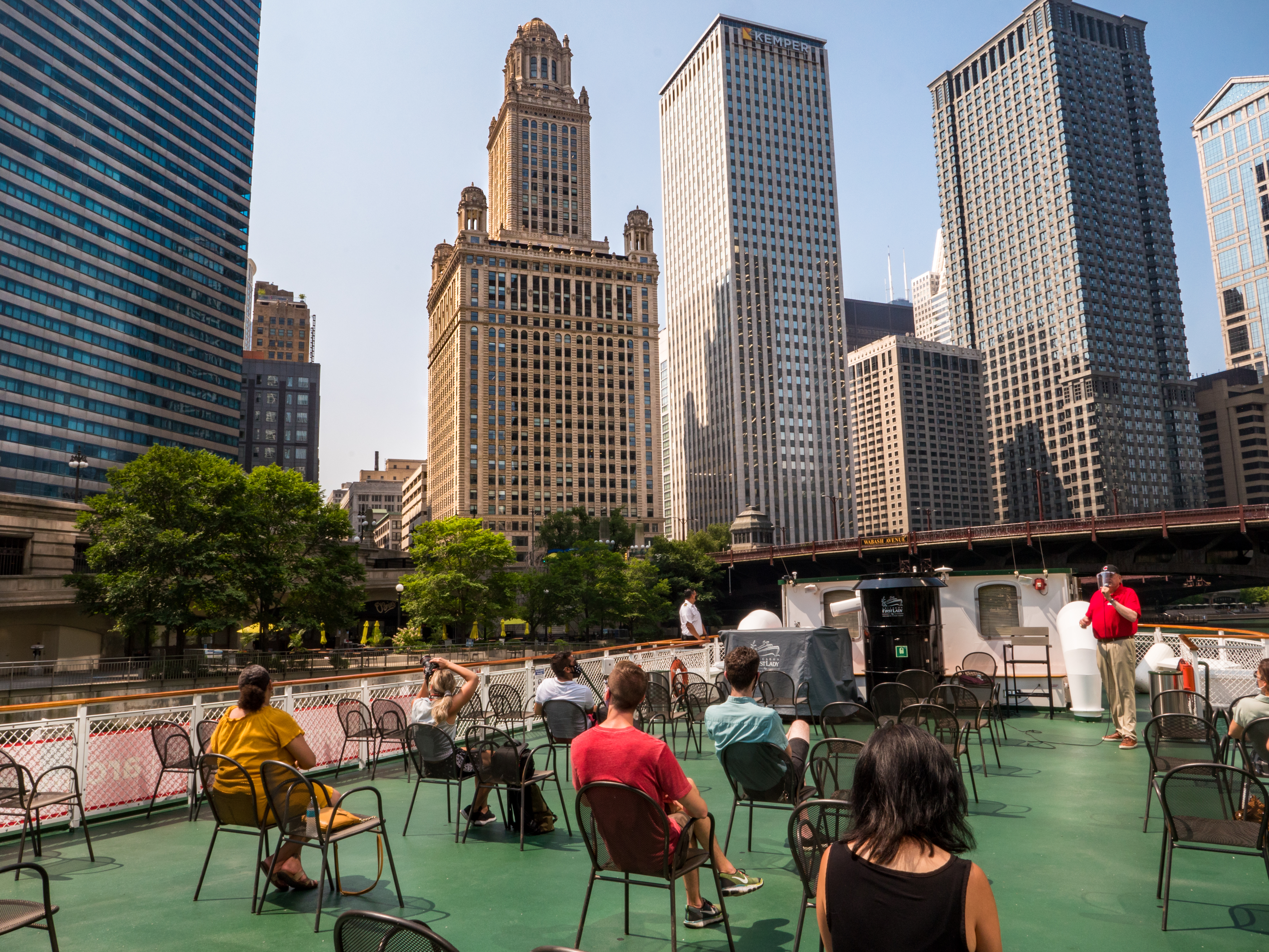 If you want to be on the river with more of a party vibe, check out Island Party Hut. Rent a private boat for a party of 6-36 people. Where you go is up to you—cruise the lakefront, party down the Chicago River, or anchor to slip down the waterslides and go swimming. Liven up your party with live music and games. They offer bocce ball, bag games, Jenga, and the Bimini Island Ring game. Enjoy tropical drinks at this tiki bar on the Riverwalk.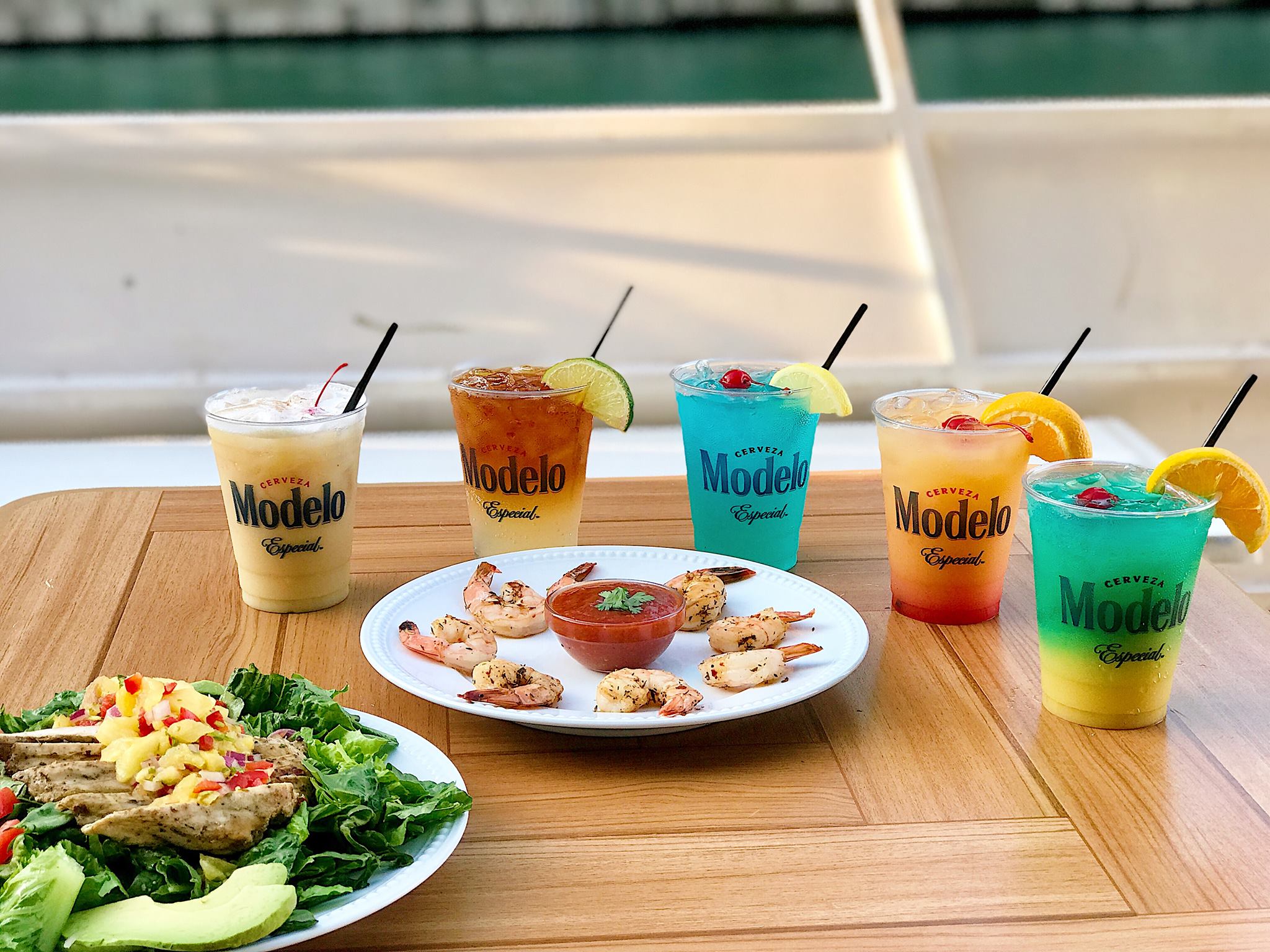 Wander through the Art Institute and see historical pieces as well as contemporary works in the modern wing. The Monet collection includes the exquisite soft blur of Water Lillies and the strong contrast of sundown in Stacks of Wheat. Another feature is the iconic Portraits, by Bisa Butler. The portraits showcase a complex blend of color and pattern making. Her portrait quilts graphically portray personal and historical experiences of Black life. See her work here.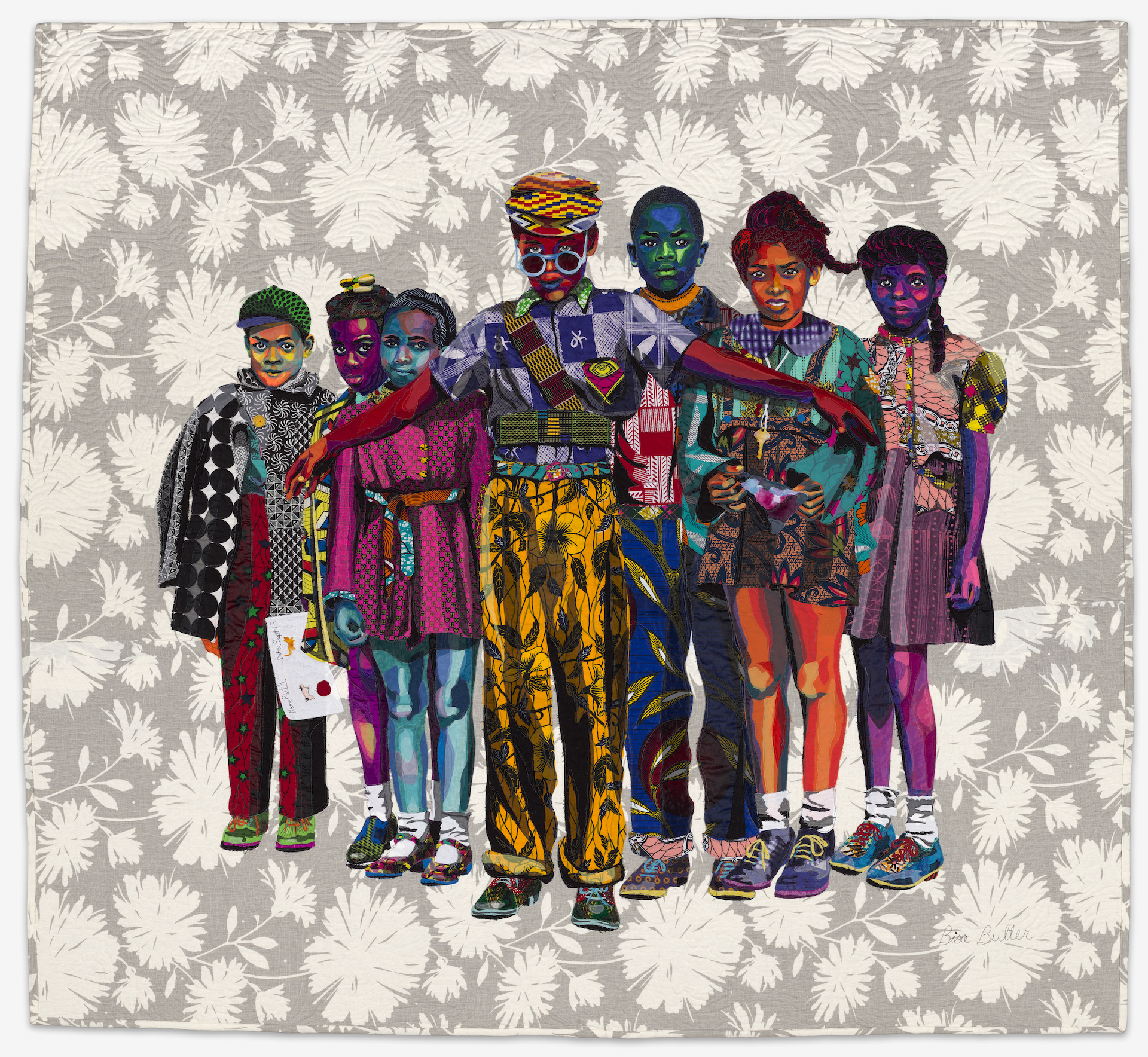 Come across avant garde pictures at the Museum of Contemporary photography. The current exhibition is Reproductive: Health, Fertility, Agency. This exhibition analyzes the psychological, physical, and emotional realities people experience in the years leading up to, during, and after fertility.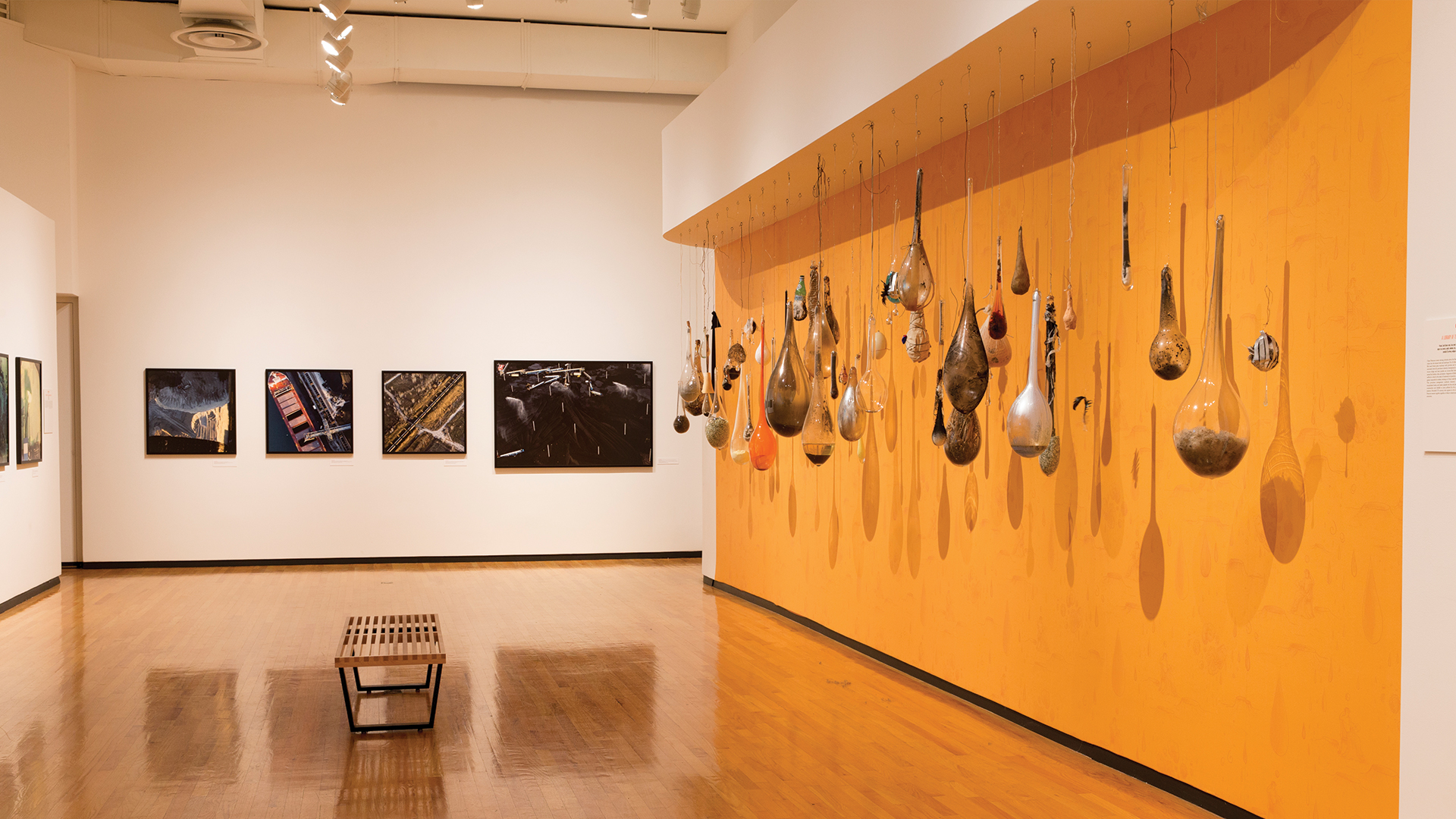 Be amused by the world of illusions where you can truly experience the impossible. Illusions allow us to see things differently, and they expose a lot about how the brain interprets reality. Visit the Museum of Illusions Chicago where nothing is quite as it seems!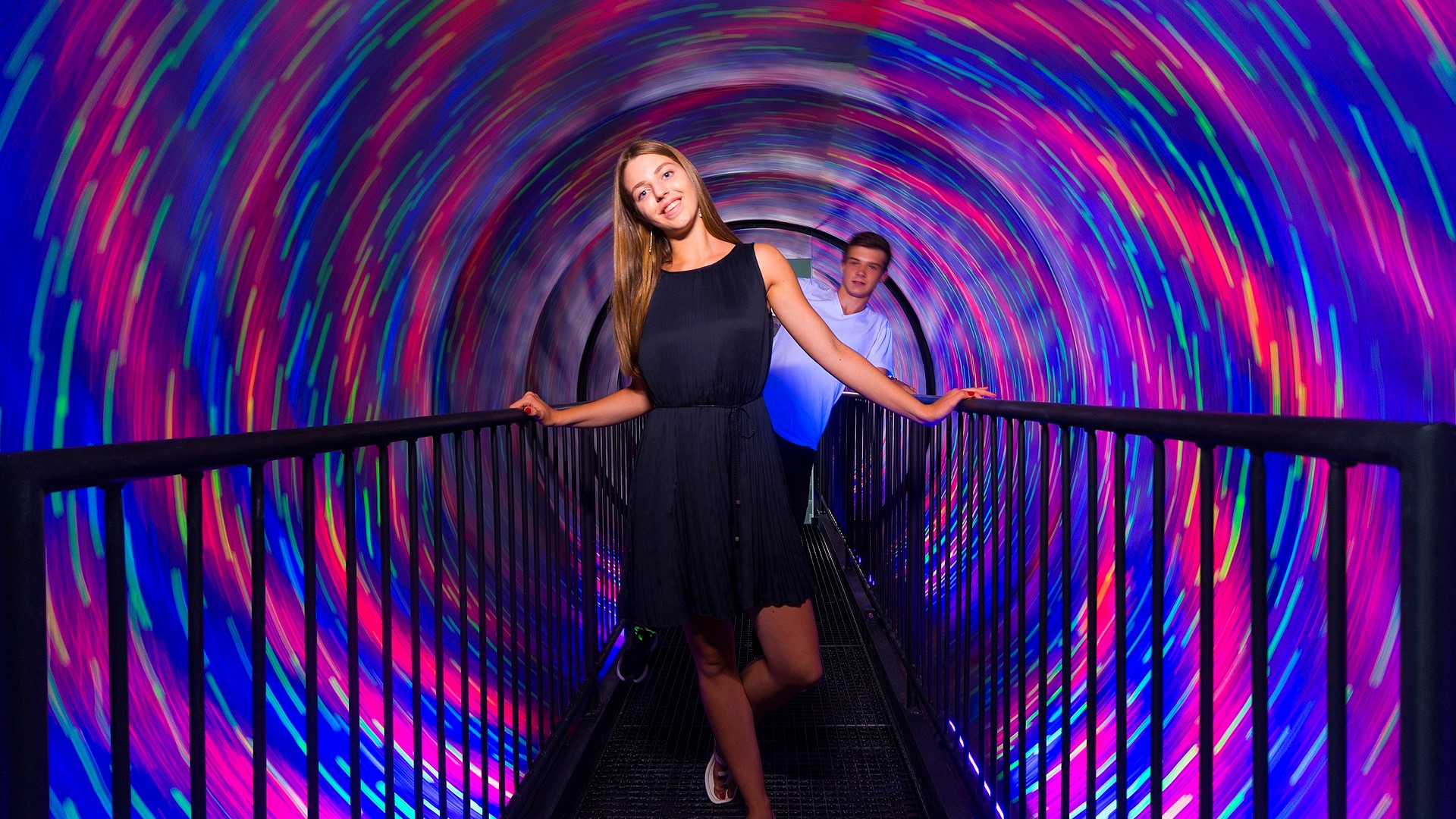 Shop on State Street and beyond with plenty of great retail options throughout the Loop. From apparel to health and beauty, from small businesses to major retailers, the Loop has everything you need. Find stores here.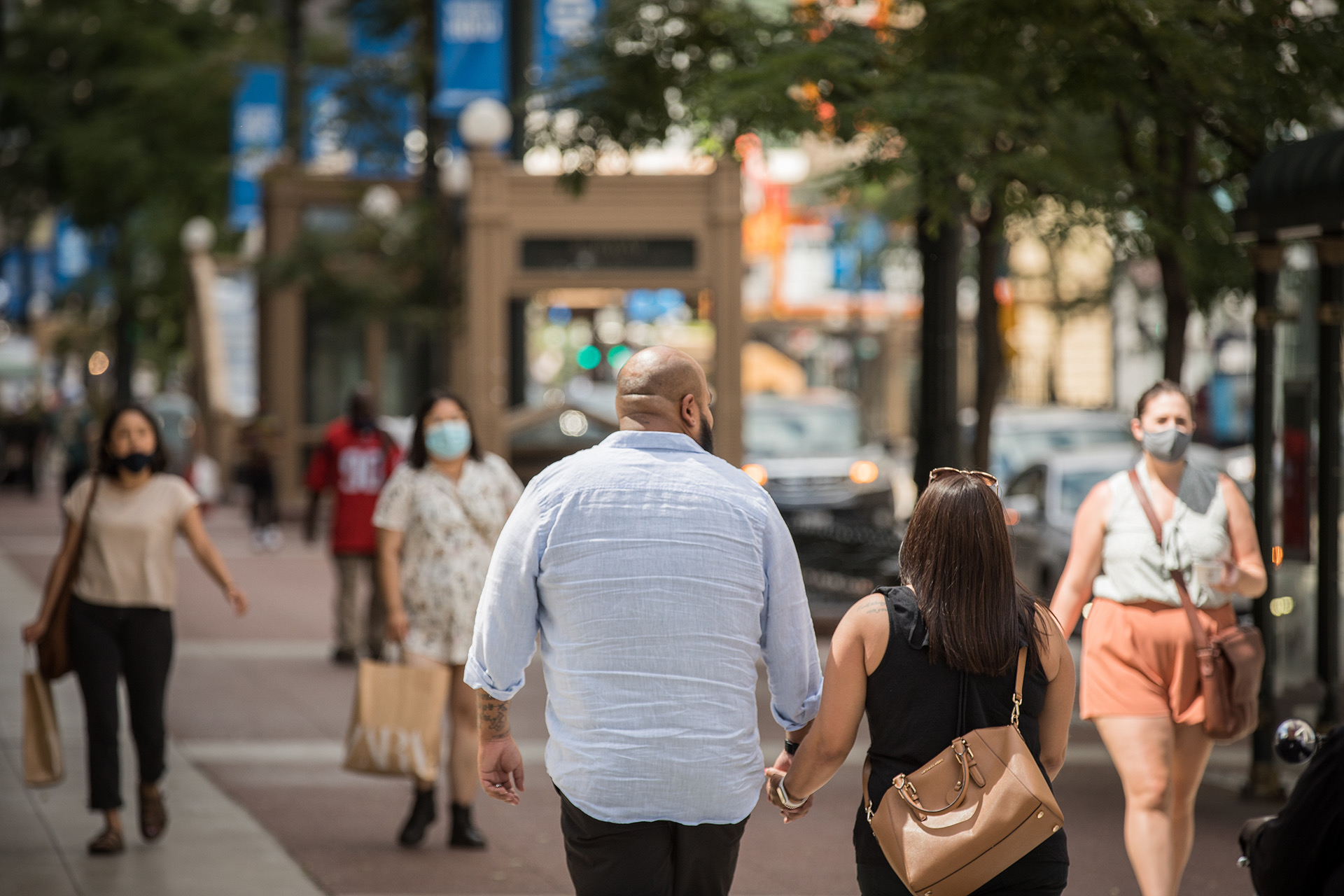 Night Life
Long week at work? Go out on the weekend with plenty of places to party in the Loop. Take night life to a whole new level at the Loop's finest rooftop bars with some of the best views in the city. Check out the glamorous ROOF on theWit, a foodie's paradise at Cindy's, the classy LondonHouse Rooftop Lounge, breezy I|O Godfrey Rooftop Lounge, modern industrial Raised | An Urban Rooftop, South American flavor at Boleo, and the latest Loop rooftop to reopen, AIRE (May 14).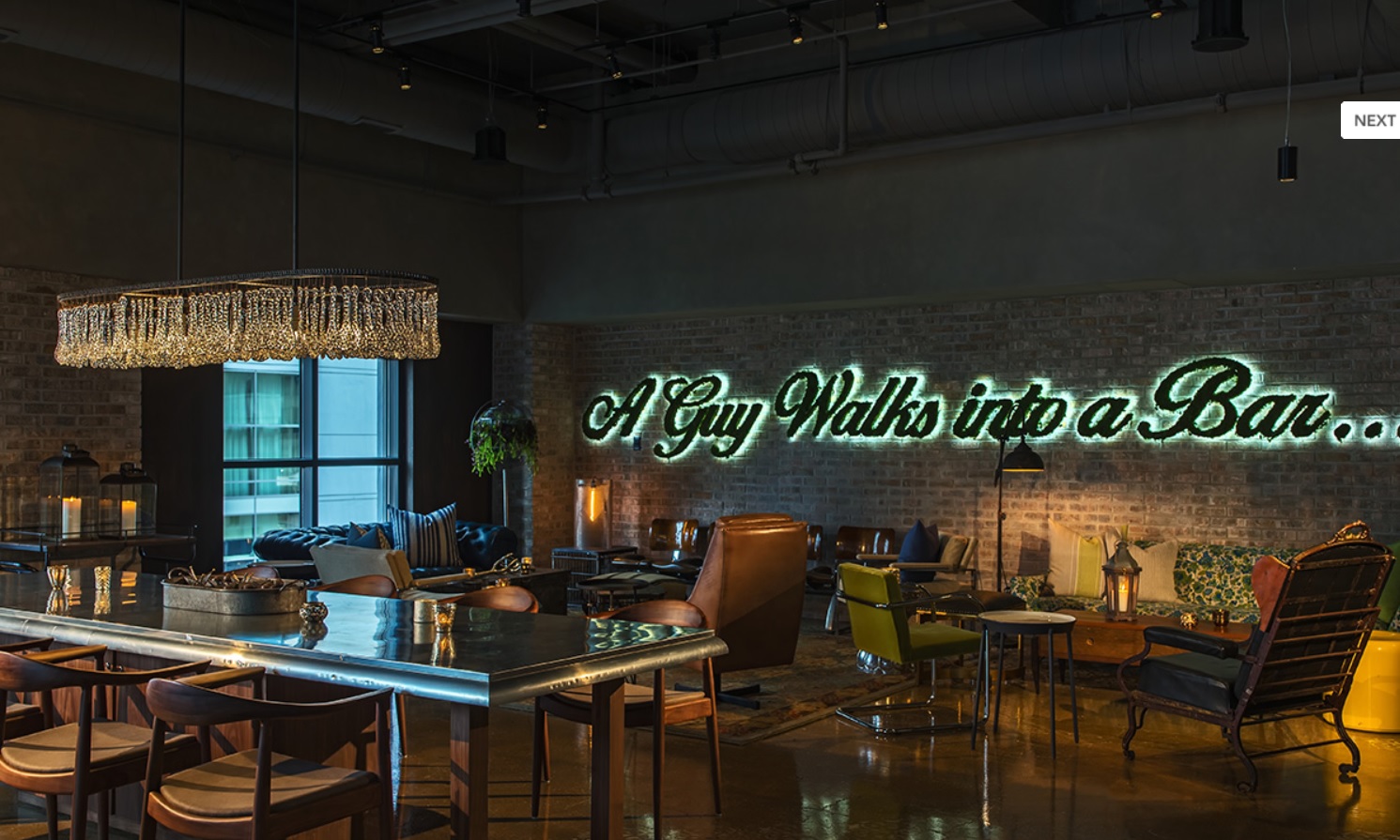 Or stay more down-to-earth with Flight Club Darts. Flight Club is a multi-award-winning venue that offers social darts experience. This dynamic venue has 14 playing areas, called Oches, two bars, and a restaurant. Flight Club provides a unique social gaming experience, with multi-player games in semi-private playing areas. In addition to the fun and games in this venue, there is a great atmosphere, a bar serving specialty cocktails, and delicious food. Flight Club has enhanced a typical game of darts with technology that allows 6-400 people to play at the same time. If you're more of a ping pong pro, check out Acebounce. AceBounce is the place to play ping pong and get drinks. The venue is comfortable and exclusive with blacklight ambiance and a cool atmosphere. There is a cocktail bar with a dedicated bartender, three beautiful turned wood models of the original Jaques ping pong tables, and a Games Guru Experience.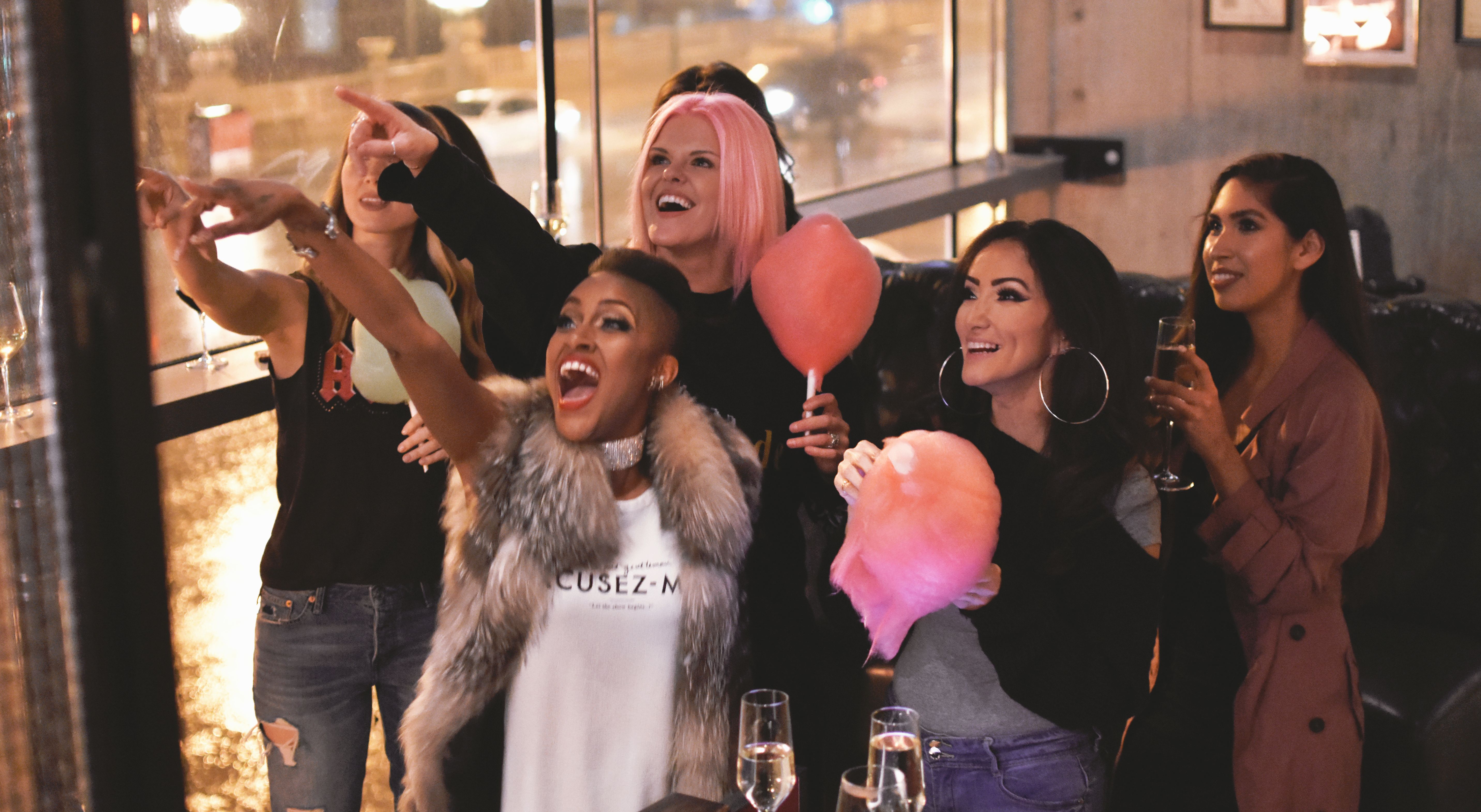 Start your night off with dinner at The Dearborn. Locals love it, and tourists should experience it! The Dearborn is a down-to-earth American tavern, featuring leather booths, subway tiles, vintage-inspired lights, and murals of Chicago's history. The Dearborn dining experience makes everyone feel like part of the family. They offer savory Midwestern fare and drinks. Stop in for their famous Dearborn Burger, one of their innovative cocktails, and a sweet treat. Reservations can be made online here.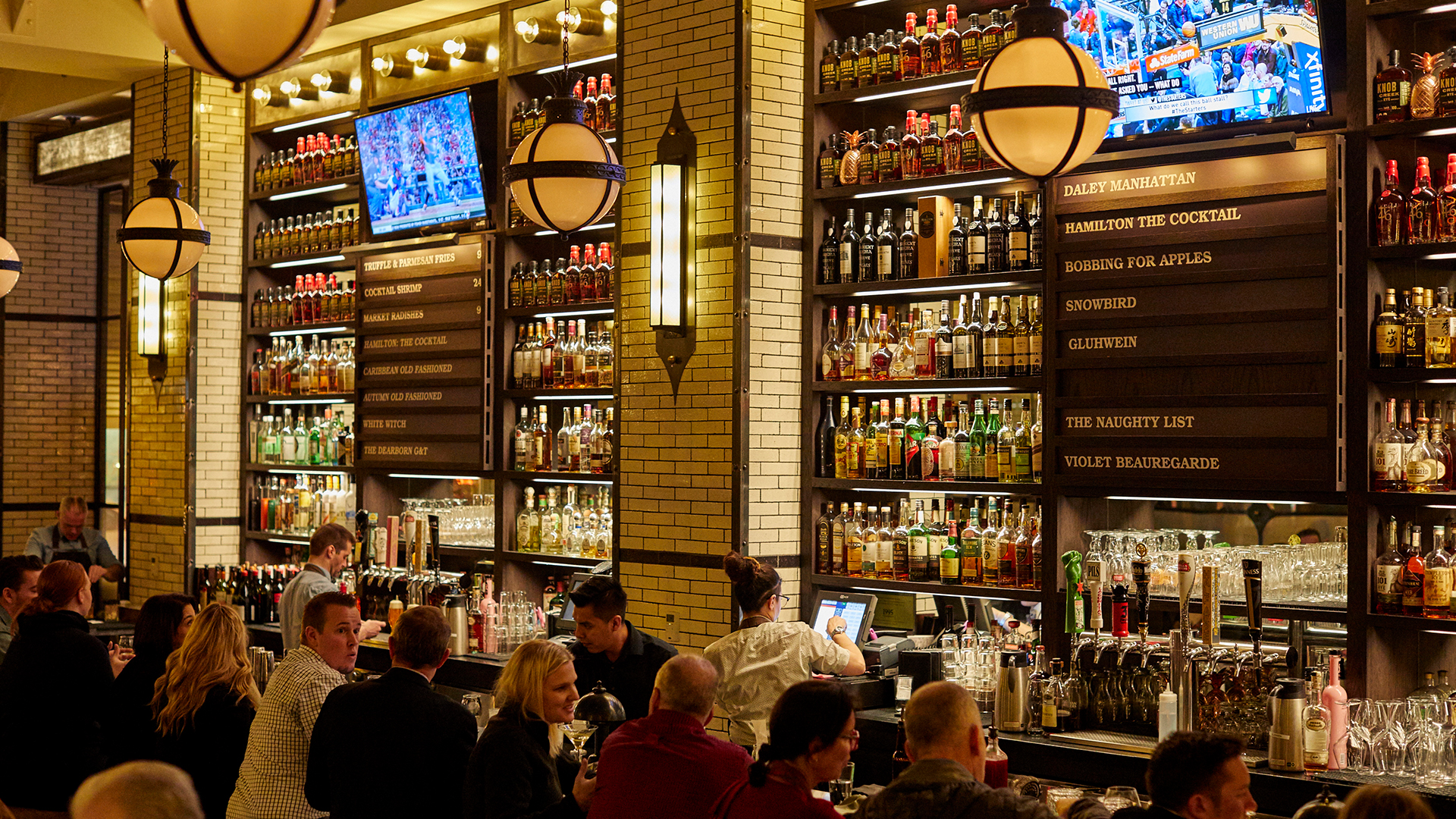 Stay in hotels in the Loop for the ultimate staycation. There are so many places to choose from in the heart of Chicago. Hotels offer a luxurious stay or an affordable one. A unique stay or a classic one. A lavish stay or a practical one. No matter what you're looking for, visit the Loop to find your niche. Find out which hotels are open in the loop here.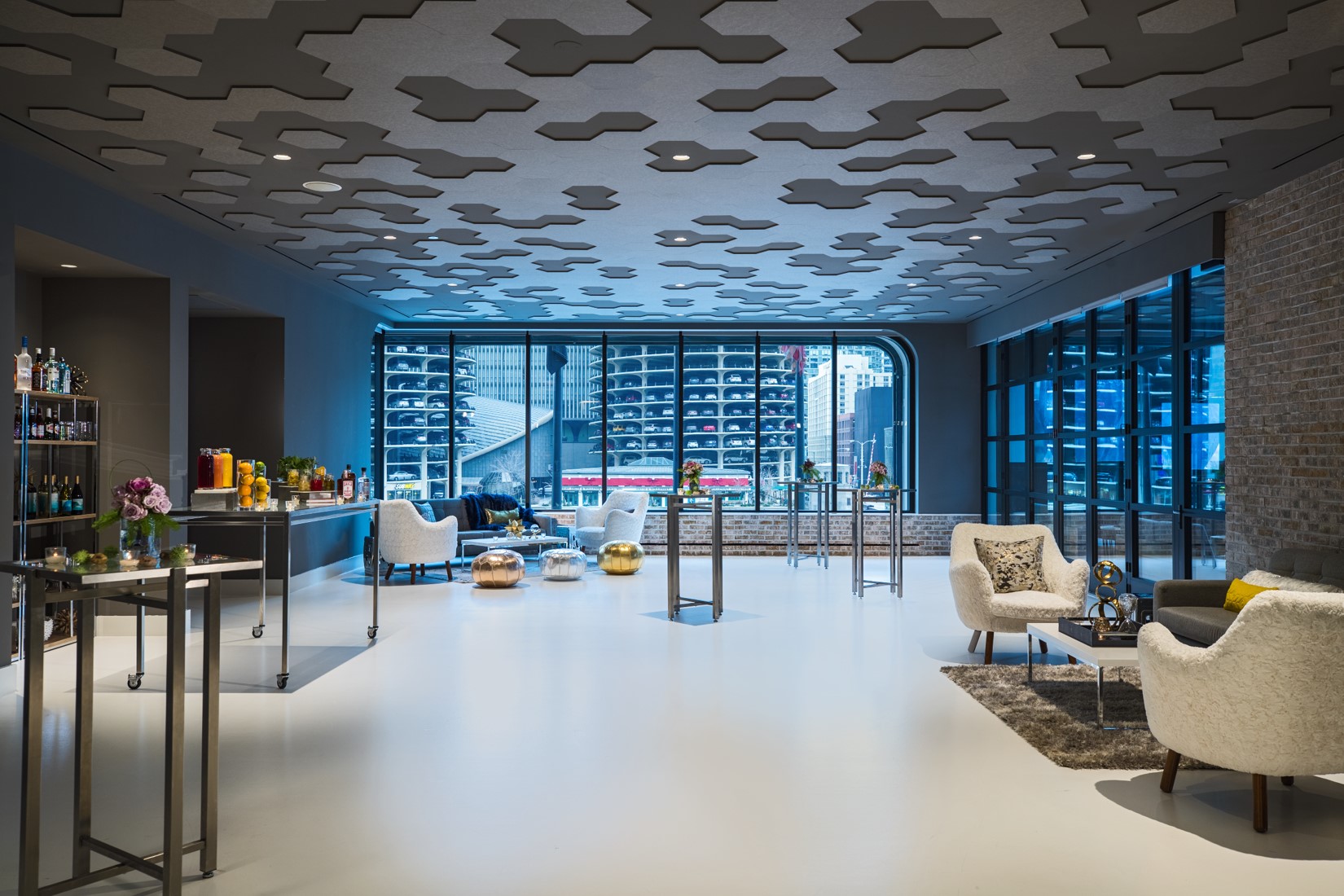 You Might Be Interested In: