8 MIN READ - Love is always in the air downtown in the Loop, but that's especially true at Valentine's Day. Whether you want to keep things casual or treat your partner to a special night they won't forget, we've got just the romantic date idea for you.
---
Dinner
Keep it classic—we've all got to eat, right? Pick from a wide variety of options that will either let you play fancy or give you the ultimate gift of a lazy, romantic night in.
City Winery
Wine and dine your date at City Winery in the West Loop with their three-course prix fixe dinner available February 14 and 15. Make a reservation online. And if you're in the mood for dinner and a show, snag tickets to 10,000 Maniacs during their Valentine's Run, February 13-15. Tickets are on sale now.

Learn More
Hotel Julian About Last Knife
On February 14, About Last Knife is All About Love. Celebrate your valentine with dinner at this steak bar in Hotel Julian, and enjoy a welcome toast of bubbly. Make a reservation online.
Learn More
State and Lake
Dine with your Valentine at State and Lake in theWit Hotel. Dinner starts at 4 p.m. Valentine's weekend, with artisanal American cuisine and A Cuddle Bear Cake For Two, with devil's food cake, rum roasted bananas, vanilla bean mousse, and strawberry crunch. Make your reservation online.
Learn More
Taureaux Tavern
In addition to their French-inspired dinner menu, diners in the Loop can enjoy Taureaux Tavern's three-course menu and live instrumentals. Their $45 Valentine's Day menu includes a glass of bubbly, lobster cannelloni with bechamel, and chocolate mousse cake. Reservations can be made online.
Learn More
Lockwood
Sit, sip, and fall in love at Lockwood Restaurant & Bar. The Palmer House spot offers a Valentine's Three Course Dinner February 14-16 from 5-10 p.m. The Twin Violas are professional musicians, graduating from the University of Music in Bulgaria playing electric violins and acoustic violas. Let sounds from the Twin Violas flame your beau's delight over three courses of prix fixe treasure this Valentine's Day. Each course may be ordered individually with separate a la carte pricing. View the full menu, and make your reservations online.
Learn More
Cochon Volant Brasserie
French-inspired favorite Cochon Volant Brasserie will offer a dinner special in addition to their regular menu. For $45, guests can enjoy off-menu spicy crab bucatini, a glass of champagne, and chocolate mousse cake with blood orange coulis. Reservations are encouraged and can be made online.
Learn More
Nando's
This Valentine's Day all you need is a table for none. Stay home on the couch, in your PJ's, chowing down with the one you love. On February 14, Nando's delivery orders of $15 or more placed with DoorDash will receive free delivery. Treat yourself to PERi-PERi chicken without leaving your house! Finally, something everyone actually loves.
Learn More
Francois Frankie
Francois Frankie guests have the option of ordering from their American-inspired dinner menu, or enjoying Frankie's $65 three-course Valentine's Day menu. In addition to a glass of bubbly, Frankie's first course includes lobster bisque or market greens, second course includes scallops or filet of beef, and third course includes chocolate mousse cake or salted caramel tart. Guests can dine in the dining room or at the Carousel Bar, both of which have incredible views of the restaurant. A live smooth jazz band will also be playing throughout the evening to add to the romantic ambiance. Reservations can be made online.
Learn More
Stock and Ledger
Don't miss out on Stock and Ledger's Valentine's Day dinner specials, February 10-14. Indulge your romantic side with their Love Potion cocktail (strawberries & cream Baileys, Titos, Godiva white chocolate liquor, cocoa); a bottle of JNSQ Rose Wine; goat cheese stuffed dates wrapped in bacon; lobster risotto; or the real heart and soul of the menu, a 12-oz. New York strip steak with garlic herb butter, twice baked potato, and creamed spinach. End your special night with tiramisu for two, featuring espresso lady fingers, mascarpone cream, cocoa powder, and berries.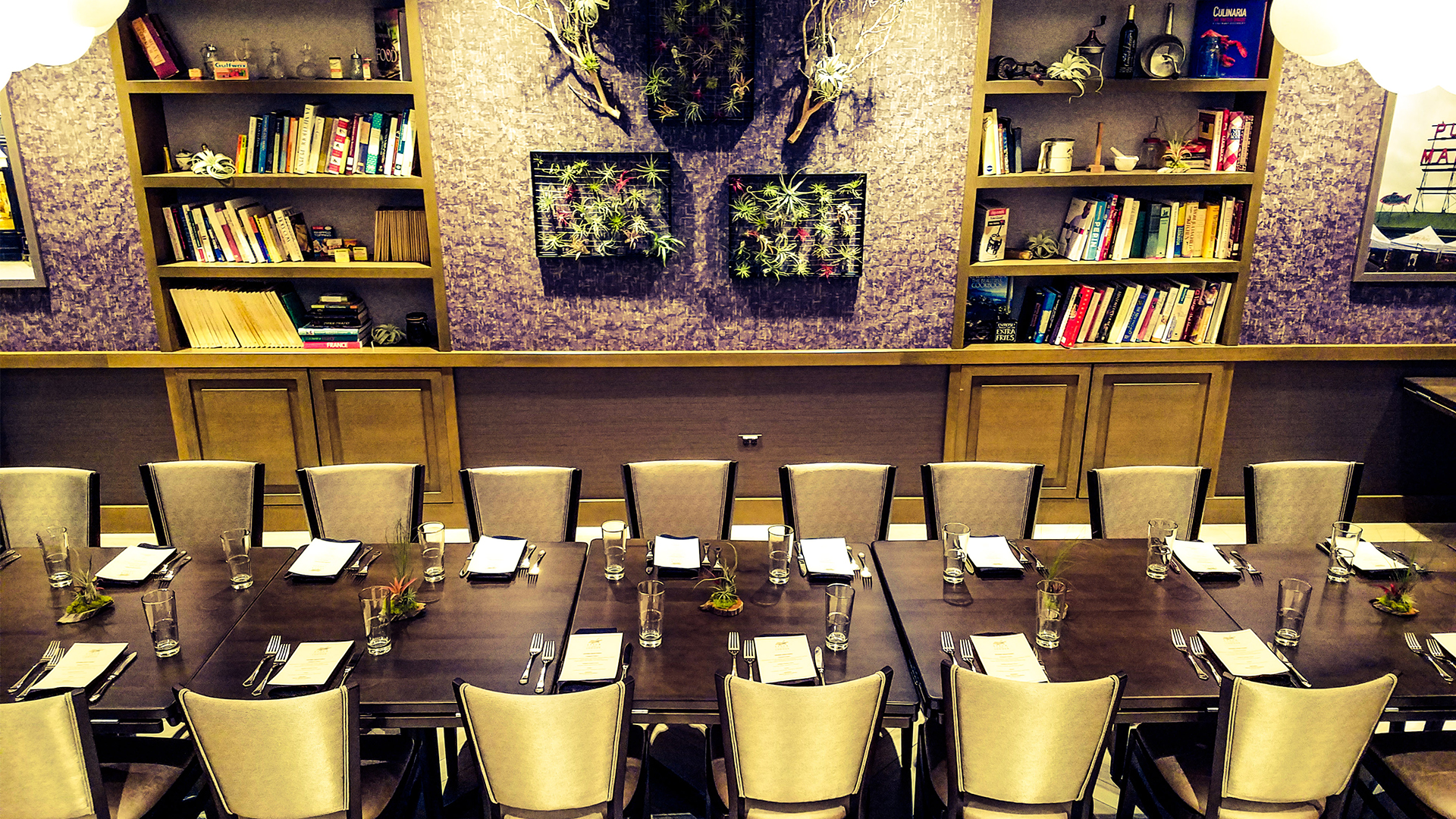 Drinks
Maybe you don't want to come on too strong too soon, so grabbing a drink seems like the right move over a full-blown dinner. In addition to many restaurant bars from our "Dinner" list, check out your options for a night of drinks below.
City Winery
If you want to show off some spectacular views and have a glass of Pinot Noir to celebrate before the weekend, try Wine on 99 at Willis Tower on February 12. Or, put all your senses to the test with City Winery's Chocolate and Wine Tasting Party on Valentine's Day. Buy tickets for both of the popular events online.
Learn More
ROOF on theWit
Escape this Valentine's Weekend 27 stories above it all to dine and drink with unparalleled views and live entertainment all weekend. From craft cocktails to luxury champagne, ROOF has everything you could long for. If you end up getting hungry, ROOF has you covered with everything from savory dishes to sweet desserts.
Learn More
Culture
Now you're really trying to impress someone (or maybe you just enjoy a museum and a show). Take your date up a notch with these arts and culture options.
Lyric Opera of Chicago
Love your partner but want to bring back the butterflies? Need something more glamorous this Valentine's Day than a take-out pizza and reruns of The Office? Let Lyric Opera of Chicago show you how lucky you actually are to be in love. Lose your heart to the tear-jerking Madama Butterfly, or hold your Valentine tight during the heart-stopping The Queen of Spades, where a soldier's gambling obsession risks disastrous consequences for the woman he loves.

Now don't you feel lucky to be in love? Though, if a soldier cuddling a literal skeleton and a doomed marriage don't make you appreciate your own relationship more, be slightly concerned.
Learn More
The Art Institute of Chicago
The Art Institute is now open late three nights a week. Cozy up next to your date in the Monet gallery, or attend a free performance. Stroll hand in hand through galleries and exhibitions before grabbing a cocktail at the Balcony Café.
Learn More
Gene Siskel Film Center
In honor of the month when Valentine's Day falls, Gene Siskel Film Center presents A Fine Romance, a month-long series of movies devoted to romance, courtship, and falling in love. From a basketball court in L.A. to the top of the Eiffel Tower, from a windy Scottish isle to the streets of Rome, these films show that love indeed makes the world go 'round. Make this the perfect Valentine's Day date by enjoying a meal for two at Stock And Ledger—and receive 20% off your meal when you present your ticket stub!
Learn More
Chicago Symphony Orchestra
Celebrate Valentine's Day at Symphony Center with a tribute to Nat King Cole featuring Jeff Lindberg's Chicago Jazz Orchestra with special guests Kenny Barron, Benny Green, and Russell Malone. Before Cole emerged as one of America's most popular singers, he was making waves as an influential jazz pianist and expert arranger in his adopted hometown of Chicago. Marking the 2019 centennial of his birth, this unique concert will celebrate his instrumental roots in a program created specifically for the Symphony Center Presents Jazz series. Don't miss this one night only concert Friday, February 14.
Learn More
Joffrey Ballet
The Joffrey Ballet presents The Times Are Racing, a mixed repertory program featuring choreography from four of the most influential artists working today, including the Chicago premiere of Justin Peck's 2017 ballet for which the program gets its name and a new work from Chicago's Stephanie Martinez, 2015 winner of the Joffrey's Winning Works choreographic competition. The Times are Racing will be presented for a short run at the Auditorium. Tickets start at $35.
Learn More
International Museum of Surgical Science
Are you looking for a Valentine's Day destination that's off the beaten path? Do you find blood, skeletons, and bone saws romantic? Join the International Museum of Surgical Science for their Valentine's Morbid Curiosity Tour, where they recount some of the most gruesome tales in medical history. Grasp your partner's hand tight as you peruse the surgical instruments of eras past. Light refreshments will be served after the tour. Get your tickets online.
Learn More
Experience
If you want to get your hands dirty, break a bit of a sweat, or keep the magic alive for hours on end, below are some picks for you.
Overnight Stay at theWit Hotel
Unlike any other, theWit Chicago – a DoubleTree by Hilton Hotel is more experience than hotel. With striking design features, stunning views, a recently renovated rooftop bar, expressive culinary creations, and award-winning service, theWit is a Four Diamond, multisensory hotel, truly meant to be experienced. Indulge with sweet treats delivered right to your room with A Bit of theWit.
Learn More
Maggie Daley Park
Flowers and dinner are all right, but how about creating a spark on the ice at the Maggie Daley Ice Skating Ribbon? Hold your partner close for support and warmth, then take a break and enjoy some hot cocoa at the Rink Café as you take in the Chicago Skyline views from one of the best vantage points in the city.
Learn More
Green Star Movement
Put some art in your weekend! At Green Star Movement's Make A Mosaic class, their experienced instructor walks you through every technique you need to make a functional artwork to take home. They have trays, picture frames, flowerpots, birdhouses, tissue boxes, and vases available as your mosaic "canvas." Absolute beginners are welcome, and their studio at the Bridgeport Art Center is BYOB. This class is great for couples or groups of friends looking to indulge their creative sides. Classes offered February 8th and 23rd and cost $35 with coupon code WINTERFUN.
InterPark
Parking may not be romantic, but it shouldn't be difficult. Spend more time planning the date, not reserving where to park. Simply create an iParkit account to get your Express pass. Use your pass to scan in and out at one of InterPark's 19 parking garages located throughout the Loop, River North, and the Mag Mile. Download the app now to get 20% off your first five Express pass uses at all of our Chicago locations.
Learn more about getting around the Loop.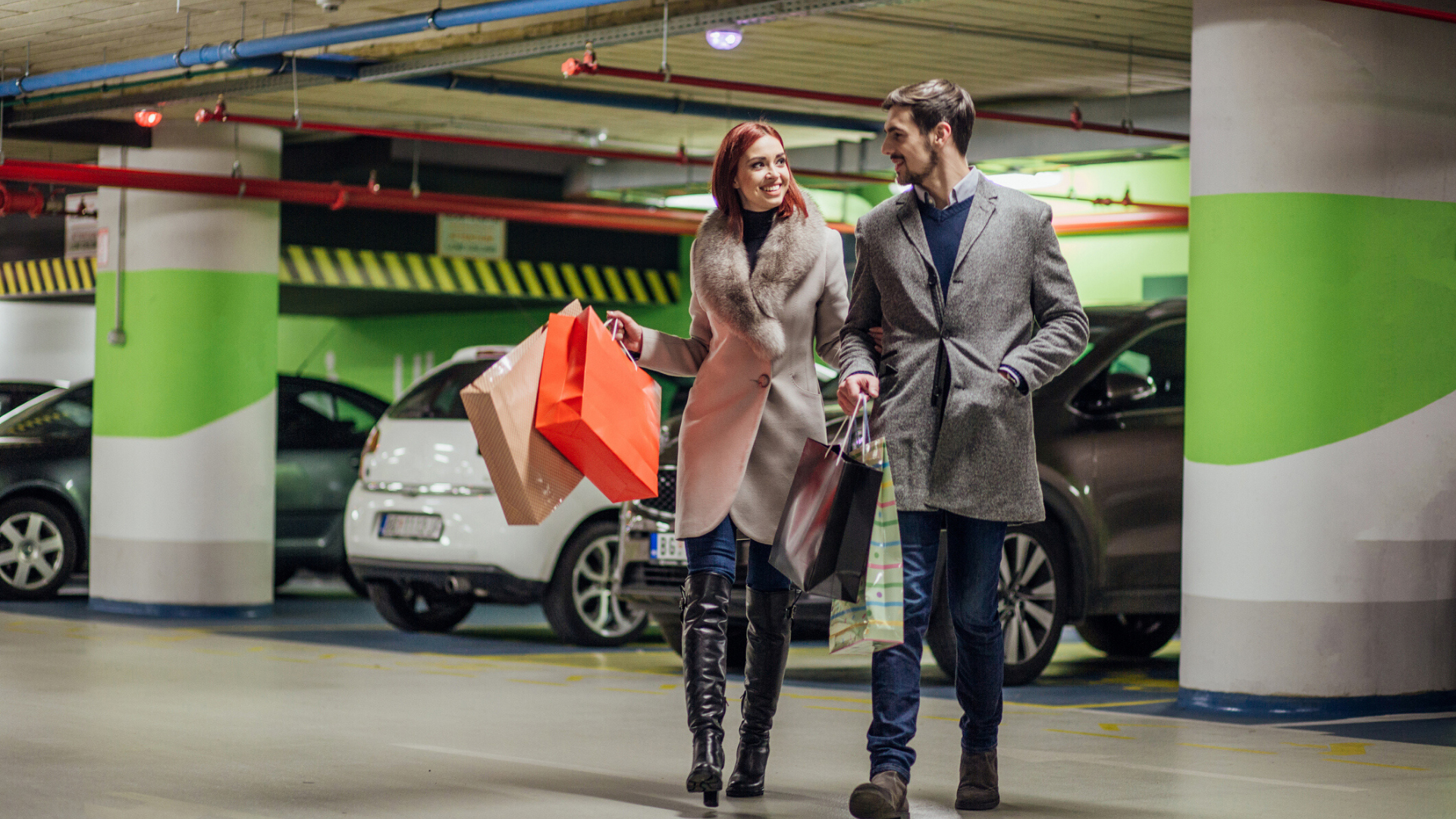 You Might Be Interested In: