2 MIN READ -- Since July, Chicago Loop Alliance has been collecting monthly survey data from its member businesses and stakeholders to track operations during COVID-19, and today released its May report. View the full May report here. Some highlights include:
---
Chicago Loop Alliance added clarity on parking data. Digital parking bookings, likely used by those making one-off, infrequent or short visits to the Loop, exceeded 2019 levels for the first time, but parking garages, likely used by work commuters, are at about 56 percent of normal.
Pedestrian activity continued a gradual climb to about 45 percent of normal.
CTA ridership data was unavailable for the month of May.
Hotel occupancy reached 38 percent of normal levels in April (this data is always one month behind the other metrics).
Office human occupancy is still low compared to all other metrics. However, this exceeded 20 percent of normal for the first time since the COVID-19 pandemic hit. Larger gains are expected here this summer, as BMO Harris, JPMorgan Chase and Citadel have announced that, combined, they'll bring 10,000 workers back downtown in June and July.
Only 11 percent of survey respondents reported their business is open with all staff working remote, compared to 14 percent in April; the majority have some or all staff on-site.
Public transportation (CTA and Metra combined) is the most popular way to get downtown among survey respondents. As the weather warms, more are opting to get to the Loop by bike or foot.
Employers are feeling far more confident in a return to the office. Only 42 percent of respondents indicated "unsure" or "other" when asked when their full staff would return to the Loop for work (56 percent in April, 69 percent in March and 80 percent in February).
In May, outdoor activities like dining on a patio or visiting a park were more popular than indoor dining and visiting an indoor attraction, with outdoor dining being the most popular activity overall.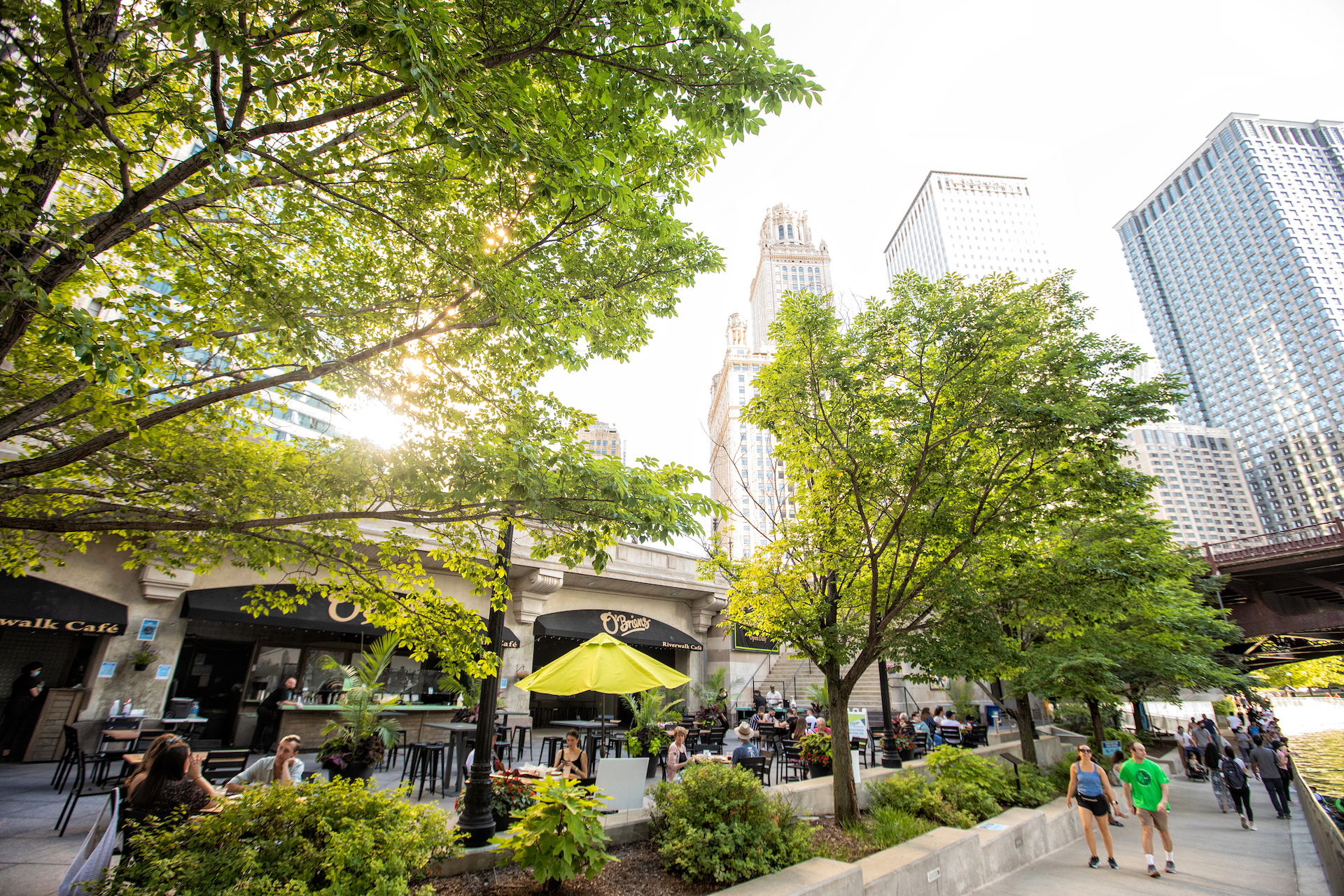 "After an incredibly difficult year, it's heartening to see fuller sidewalks, waitlists at restaurants and more workers returning to downtown offices," said Chicago Loop Alliance President and CEO Michael Edwards. "We've also noticed that our web traffic is up by 170 percent, and more people are checking out our webpages specifically with information on things to do downtown in the Loop. When the city fully reopens on June 11 with the rest of the state, we expect all these metrics to continue to rise."
For those Loop workers who will soon return downtown, Chicago Loop Alliance has created a Back to Work Toolkit that can be found at LoopChicago.com/BackToWork. Perfect for those who never left, as well as those who are returning for the first time, the toolkit includes insider tips for working downtown in the Loop. Find useful information on how to safely get downtown; what's new in the Loop; what the Loop looks like these days; lunch and happy hour spots; and more.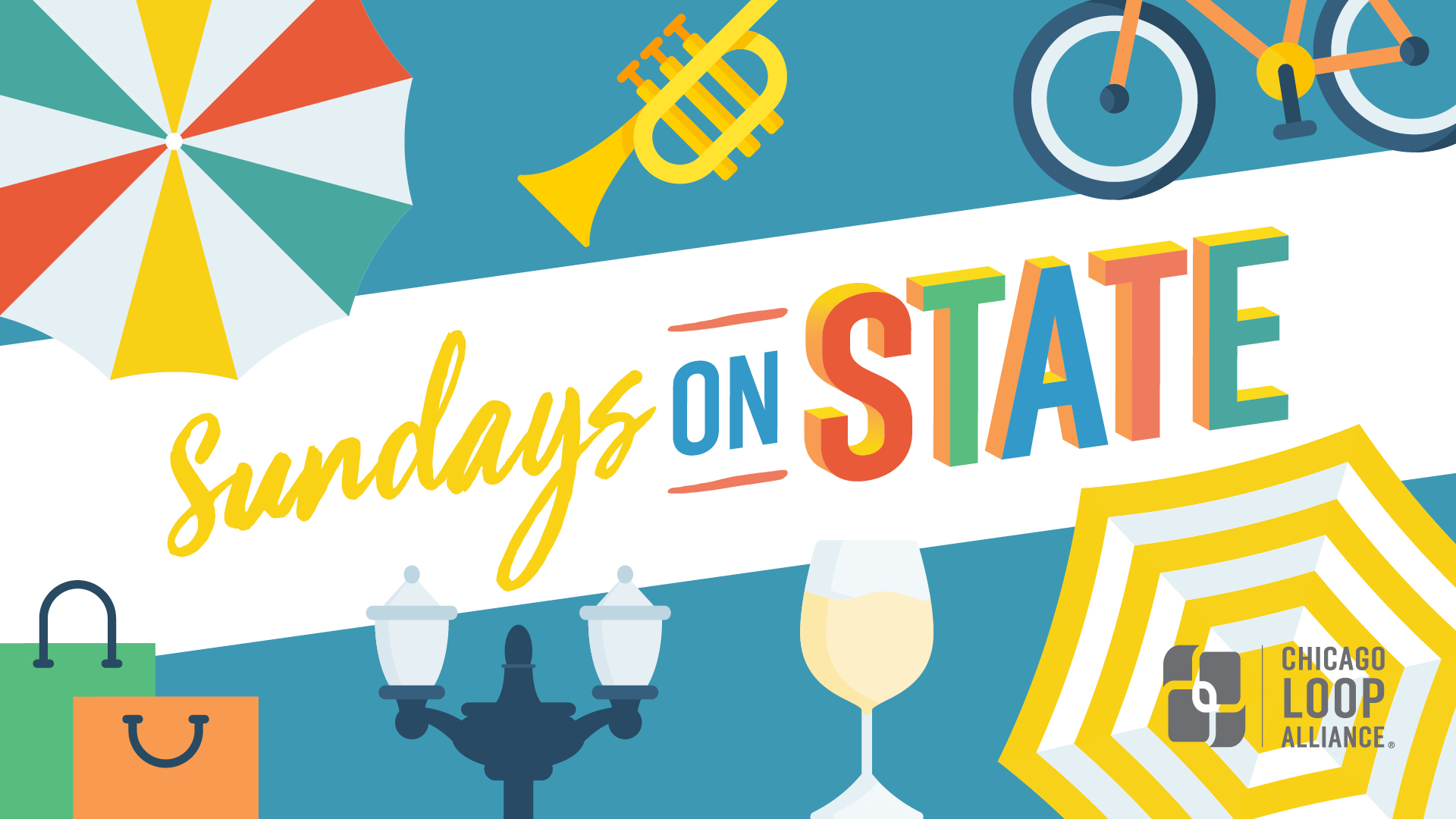 Chicago Loop Alliance has also announced Sundays on State, an event series on select Sundays this summer beginning July 11. Chicago's most iconic street, State Street, will close to traffic from Lake to Madison for this free, interactive block party featuring art, culture, active recreation, retail, bars, restaurants and local attractions. The event is expected to significantly boost pedestrian traffic downtown. Learn more and sign up to attend at LoopChicago.com/SundaysOnState.
Chicago Loop Alliance invites people to share their experiences downtown on social media using #BackInTheLoop.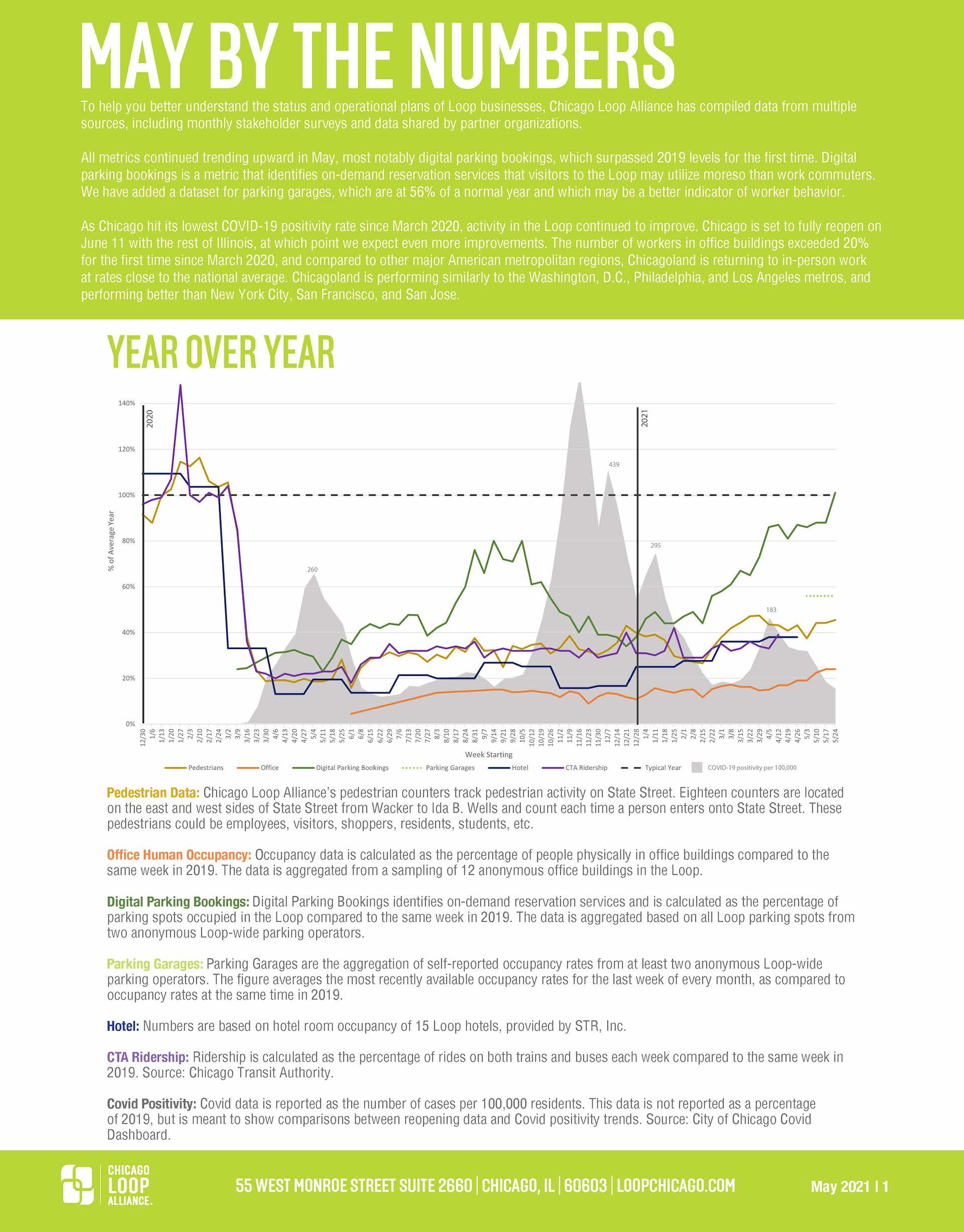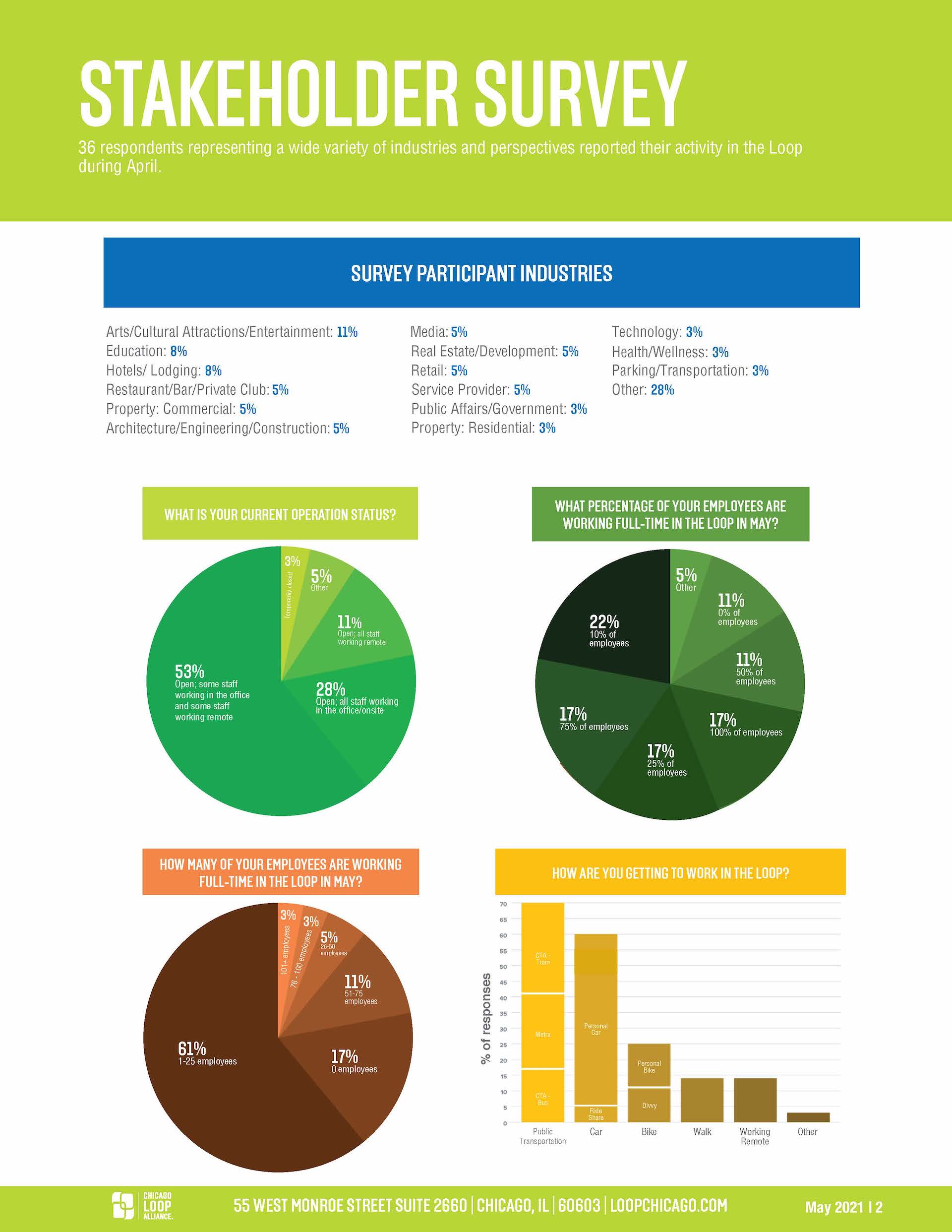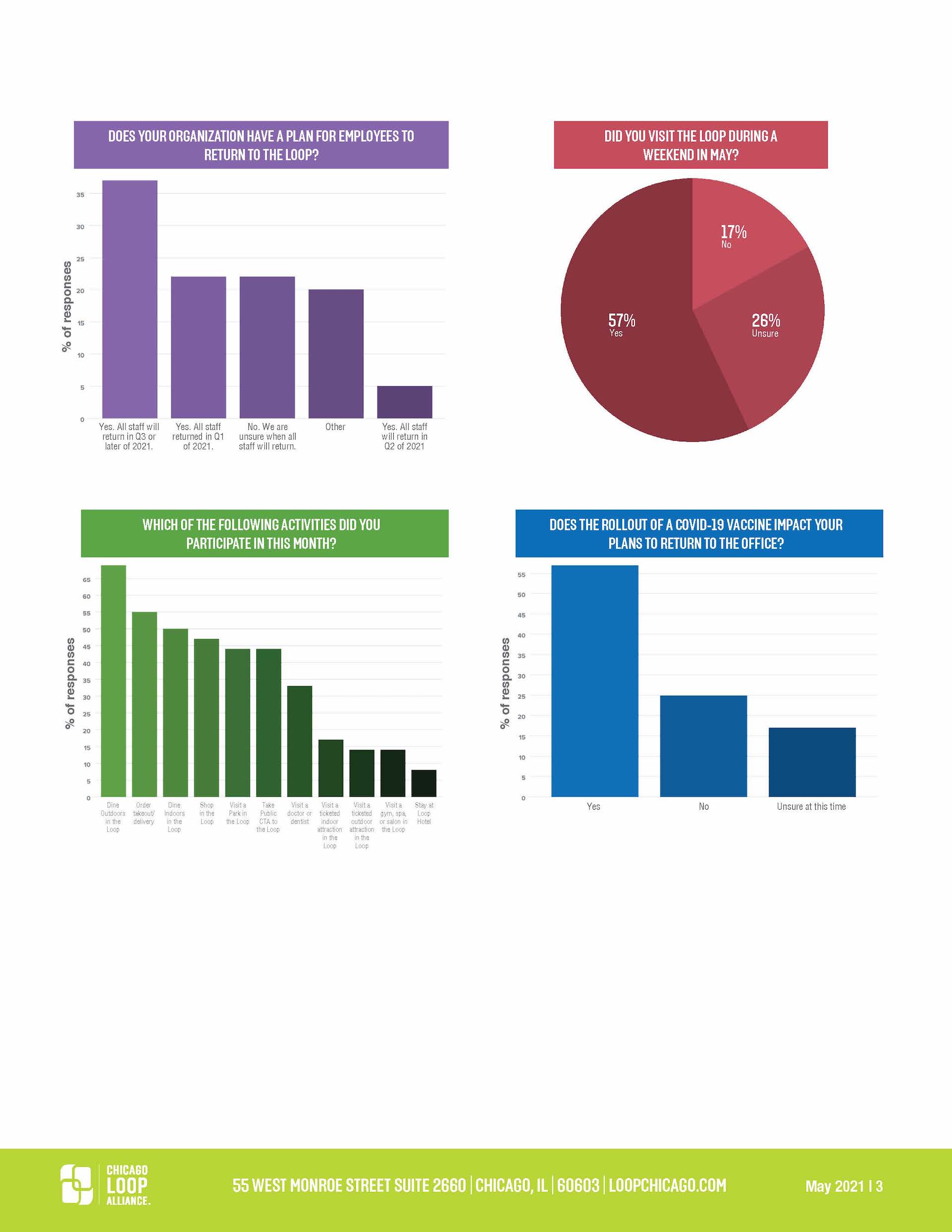 You Might Be Interested In: