9 MIN READ - While some Chicagoans enjoyed the change of pace that came with working from home to slow the spread of COVID-19, for many now, the honeymoon is over. Yapping dogs, loud partners or roommates, a tendency toward erratic work hours, isolation, uncomfortable work stations—these all have begun to take their toll. But now, more and more Chicagoans are stumbling upon a solution: going back to work.
---
Making the transition
"I was complaining to my girlfriend one day, and she just said, 'So why don't you go into work?'" said Amy Masters, Director of Marketing and Communications for the Building Owners and Managers Association of Chicago. "And I said, 'I don't know, that's a great idea.' So I just went in one day, and my text to her that evening was, 'Thank you! It was so nice to have peace and quiet to focus for a full day.'"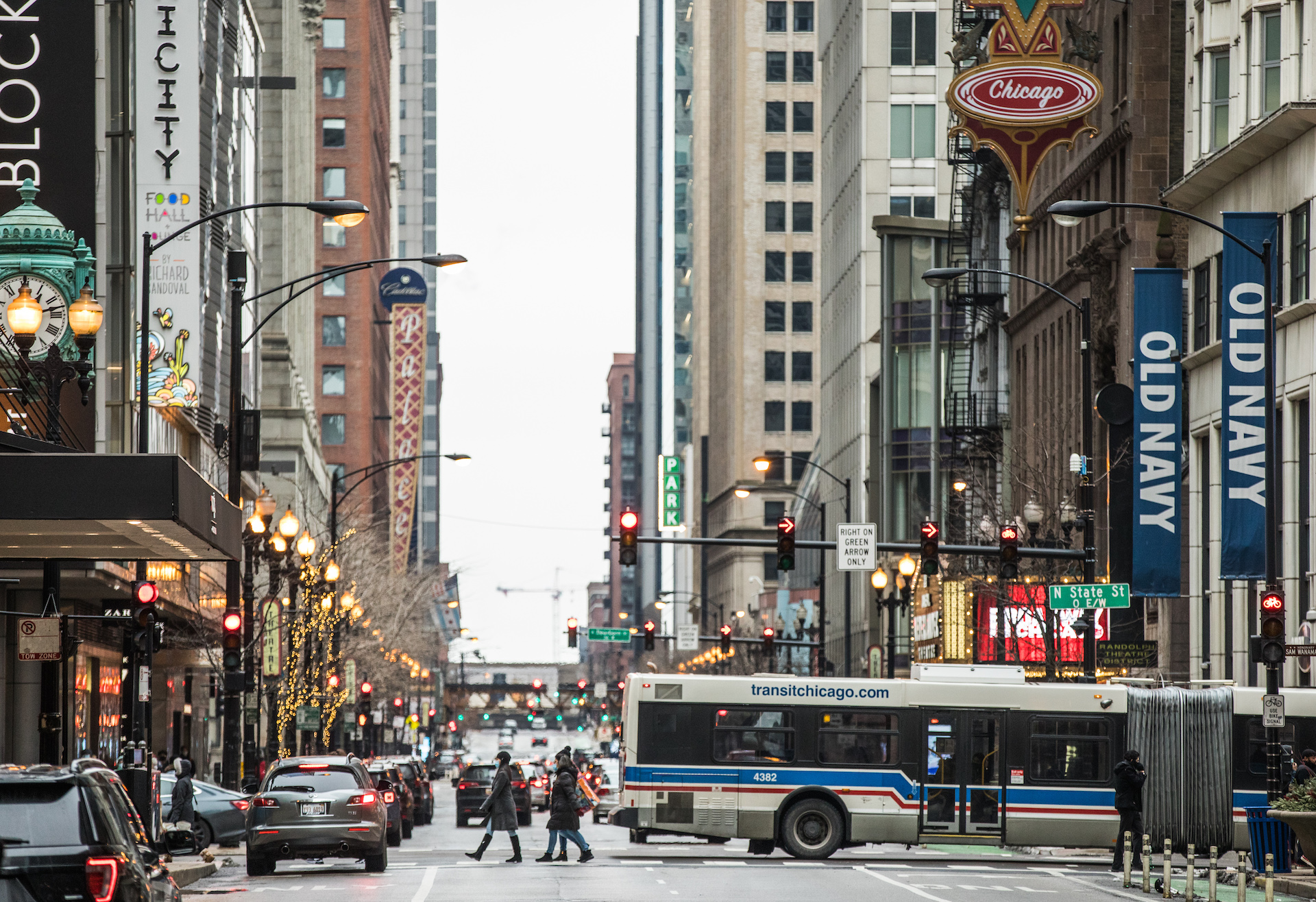 According to the city's official guidelines for office buildings, a workplace can operate at 40 percent capacity, with a cap at 50 people. According to monthly data tracked by Chicago Loop Alliance, the Loop has seen a gradual increase in activity based on metrics like pedestrian impressions, parking volumes, hotel occupancy, and number of workers in office buildings. Surveys have also found a slow but steady decline in the percentage of businesses operating fully as work-from-home. In order to empower Loop workers to return to the office, Chicago Loop Alliance has created an online "Back to Work" toolkit that provides all the information someone would need to get back to work safely.
"You have to rip the Band-Aid off," said Sandi Robinson, Area Director of Sales and Marketing for the Godfrey Hotel and Hotel Essex. "Start now while it's nice outside, get a feeling for everything. Our industry is really putting their best foot forward to go by all the rules and make sure patrons and employees are safe. It's the anxiety that builds up in our heads, like, 'Oh, my god, COVID-19 can get on anything, anywhere.' But at some point, you can't be all the way afraid."
Robinson, like most people who have made the journey back to work, splits her time between her home and her office. While she spends the majority of her work week at home, she said she hit a point where doing her job without seeing her hotels felt too strange and challenging.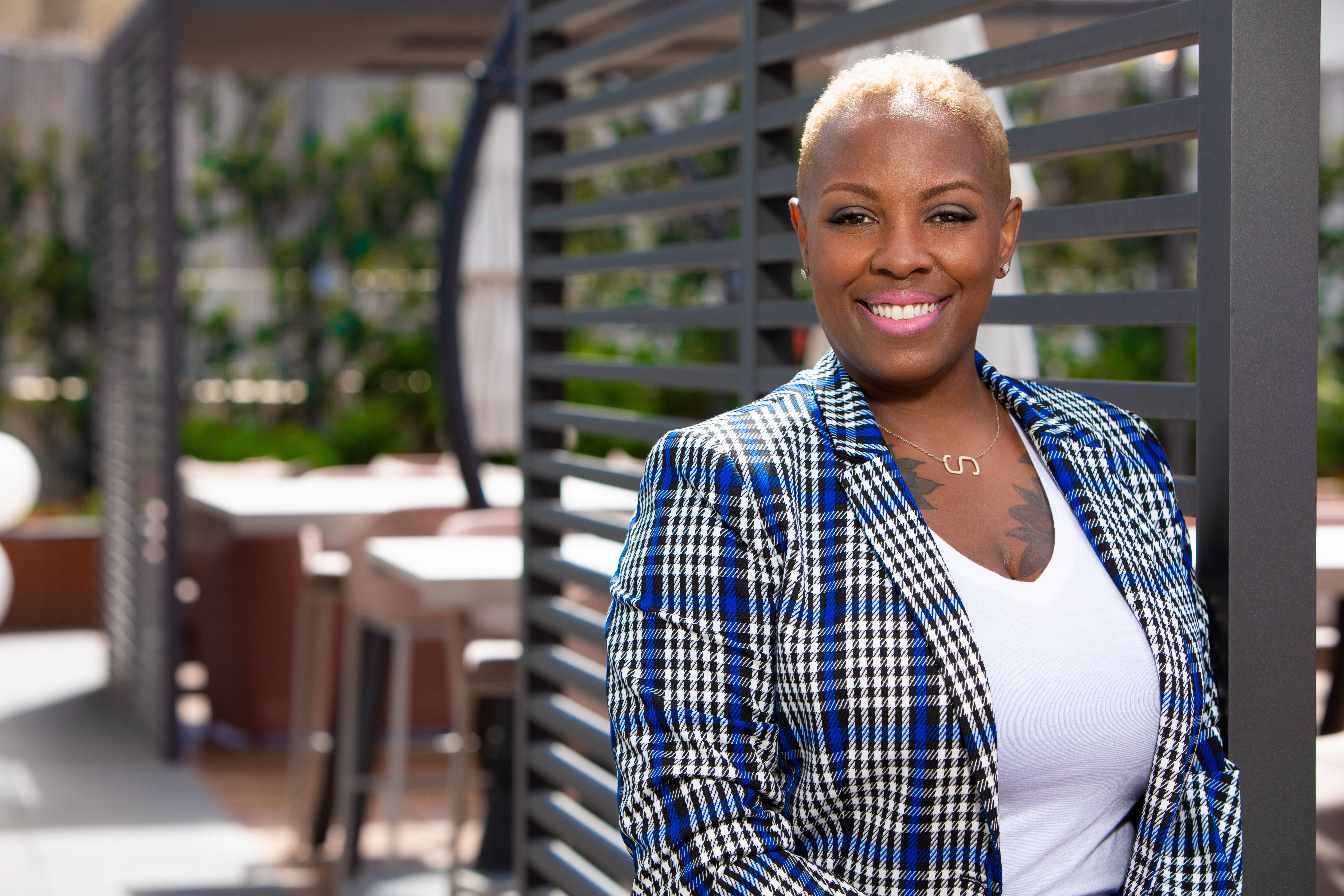 "I can do my job from home, but it is nice to just be around my product," she said. "When I felt a little safer, that's when I started to go back downtown. At that point it had been around three months, and it just really felt weird to not be on-site at all. I felt the need to be around the hotel."
Masters is also splitting time between her home and office, but she said the difference in productivity when she goes into work on-site makes a world of difference in her week.
"For a while, that option of going back into the office just didn't occur to me, but then once it did, I was excited to work in an official office environment and collaborate in-person with co-workers – socially distanced and with masks," she said. "I can work in a very productive way in a quiet environment, where I have everything I need—a large monitor and a printer right next to me. Most importantly, I don't have to worry about interruptions from my 8-year-old who is remote learning or my husband who is on the phone all the time."
Everyone interviewed about their experiences returning to work said a major consideration was the steps their companies have taken to ensure a clean, safe, and healthy environment. Owners and managers of office buildings have placed floor markings to ensure social distancing in common areas, reworked elevators to accommodate fewer people at a time, installed hand sanitizing stations, and in some cases require daily temperature checks upon entry. Mask rules are enforced, and on top of all of this, many companies have hired their own cleaning services and instituted their own policies and protocols that go above and beyond what the city requires.
"My company went through a ton to make sure it was safe for us to come back," said Melissa Smith from IMPACT Networking LLC, a company whose staff has been working on-site full-time since June. "On top of the normal cleaning crew for the building, IMPACT hired someone from our staff who is literally sanitizing all three floors all day long. For the most part, I feel as safe as I can be at the office."
Getting there
Based on feedback gathered in monthly Chicago Loop Alliance surveys, workers are not necessarily worried about COVID-19 in their workplace, but are concerned with their health and safety getting to the office. The Loop is the most accessible neighborhood in the city via public transportation, and many of the more than 370,000 workers who used to spill into the Loop every day relied on transit to get there. Now, the idea of standing shoulder-to-shoulder with a stranger in an enclosed space seems, understandably, like an unnecessary risk.
But many workers who take the CTA or Metra, including Chicago Loop Alliance President and CEO Michael Edwards, say they often feel safer on a bus or train than they do in a grocery store. Ridership is still low, and both agencies are taking a variety of precautions.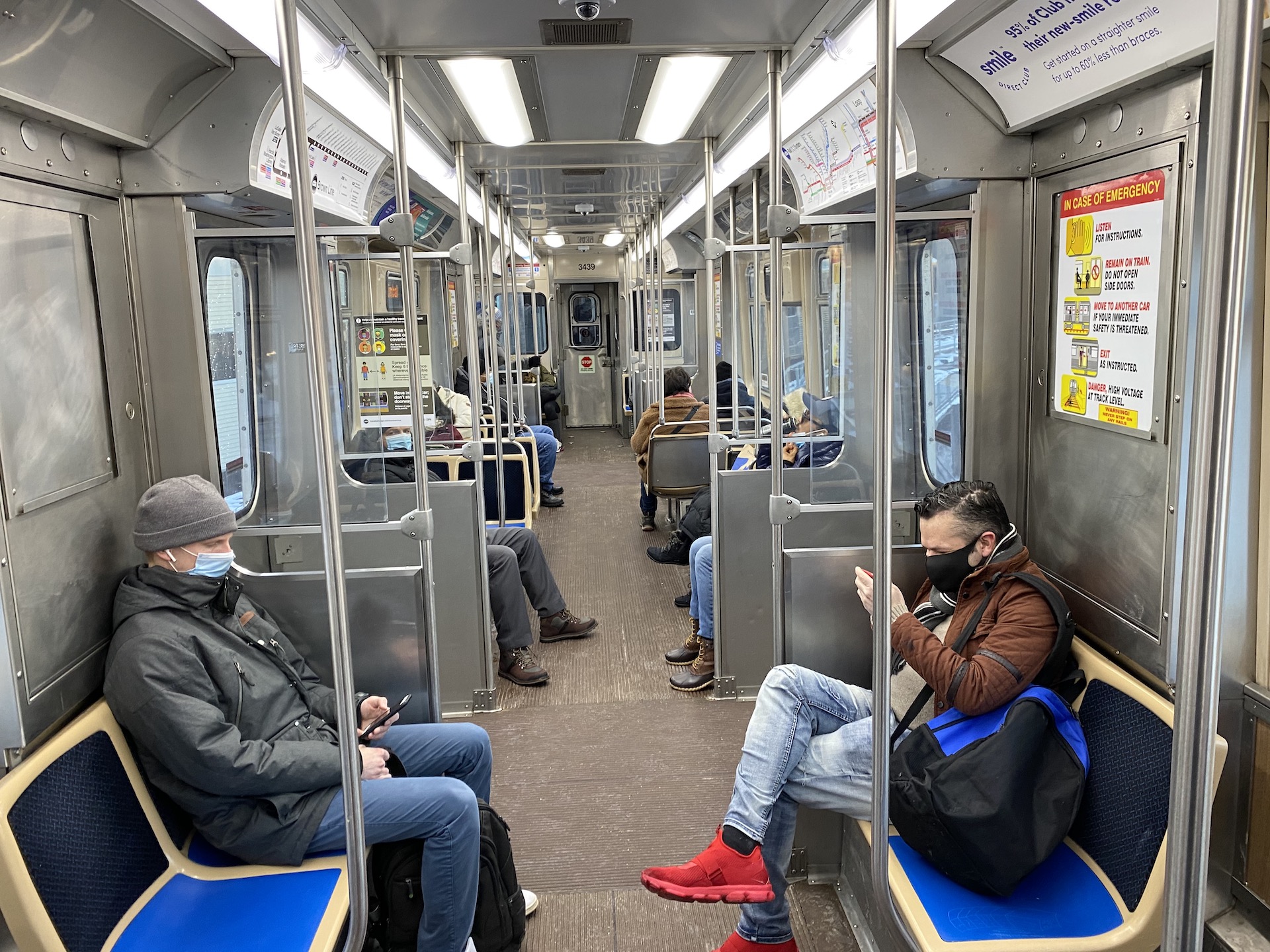 "I completely understand why some would be apprehensive about public transit," said Edwards, who works on-site 90-100 percent of the time. "That said, my wife, who's more conservative than I am when it comes to COVID-19, began taking public transit and was just very intentional about when she got on, to avoid crowded cars."
"On the way home, sometimes I take the bus," said Smith, who lives in the West Loop. "There are so few people on the bus right now. The 20 bus that I take used to be so packed, and now it's more socially distanced than anything because there are always, like, four people on it. I feel comfortable; everyone's wearing a mask, every five seats are open, there's always more than 6 feet of distance between me and anyone else."
Patrick Stanton, Senior Sales Manager for Village Green, has been working downtown full-time since June. He rides the Metra in from Cary, IL.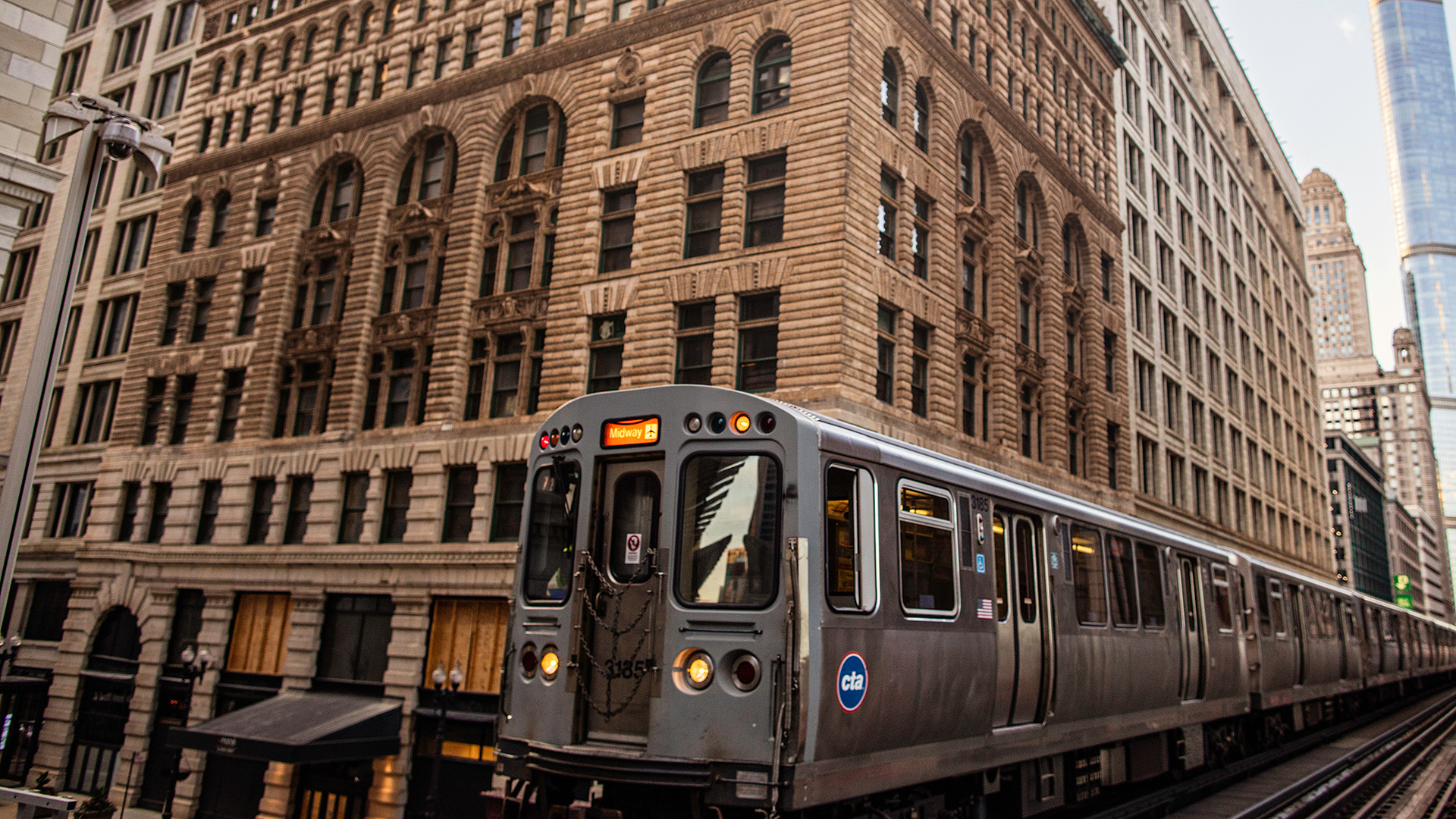 "The Metra took proper precautions," Stanton said. "It's been picking up a little more lately, but not on a consistent basis. Some days, depending on what train you get on, it's back to being three or four people per car."
And, of course, there are other options for getting back in the Loop. Many who are able to are opting to drive, and with lower traffic volumes and a variety of discounts offered by parking operators, it's not a bad option. Chicago has seen a "bike boom" like the rest of the country, and some workers are opting for the first time to bike to work, to make it a primary mode, or to continue biking even as the temperatures drop. Andrew Broderick, Senior Associate at Perkins and Will, works downtown three or four days a week. He said he usually quits bike commuting when Daylight Savings Time ends, but not this year.
"That's usually when I stop riding, and now I'm thinking, 'How can I extend my winter riding?'" he said. "I don't like driving every day; it's expensive, and I get great exercise when I bike."
No matter how they get to work, everyone interviewed said they would encourage people to give returning to work a try as long as their situation allows for it and they feel confident in their company's policies and procedures.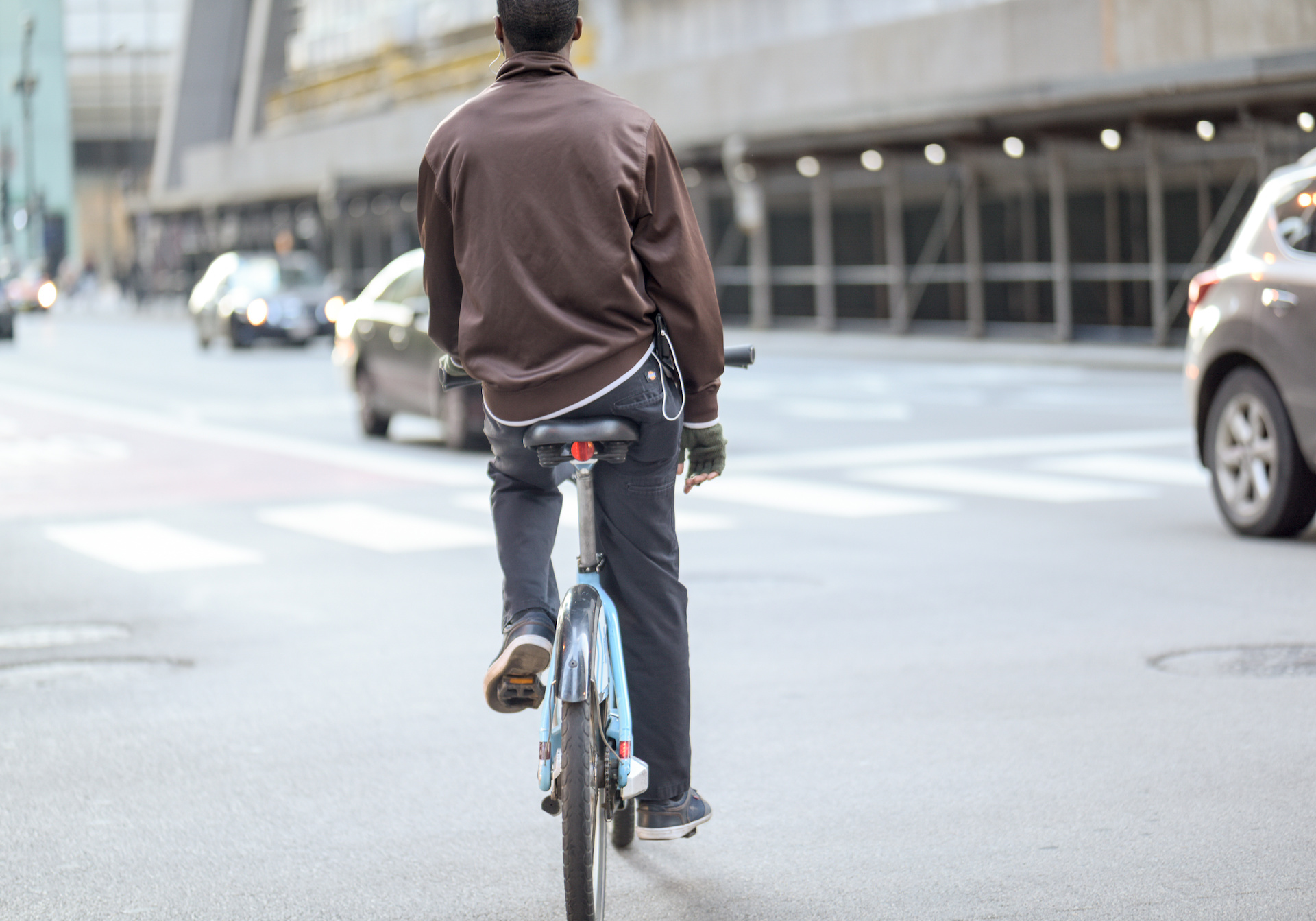 Seeing the Loop firsthand
"I probably would recommend that more of my colleagues come down here if they have the opportunity, even if it's a half day, just to cross that threshold," Broderick said. "The office is still here, it's a safe space to work, it's good for your mindset and emotional well-being, and it's helpful to dust off your desk. I'd encourage them to take a moment to walk a couple blocks or ride their bike around for half a mile or something because it's helpful to see downtown firsthand."
For those who have seen downtown firsthand at some point since March, it elicits a flurry of mixed feelings. On one hand, it's exciting to be in the Loop again, having lunch at your favorite spots, watching the L rumble by, and seeing that, while foot traffic is not back to normal, there are people out and about, most of whom are wearing masks even outside. And, given that we are still living through a pandemic, it can actually feel reassuring to see that the Loop is not yet overrun with people.
"I love downtown. I wouldn't want to be anyplace else," said Brady McNeely, owner of Luxe Barber and Shave Lounge. "The excitement, the ambience, the people—it's the epicenter of the city."
But on the other hand, it can hurt to see the Loop firsthand now, because it is an unavoidable truth that the Loop is hurting. Some may take for granted that downtown will always be here, thriving and strong. But it's becoming clear that the Loop is not invincible, and the businesses you love, particularly the small businesses, need customers in order to survive. And for the Loop, with a worker population about 18 times greater than its residential population, that means these businesses need employees to come back.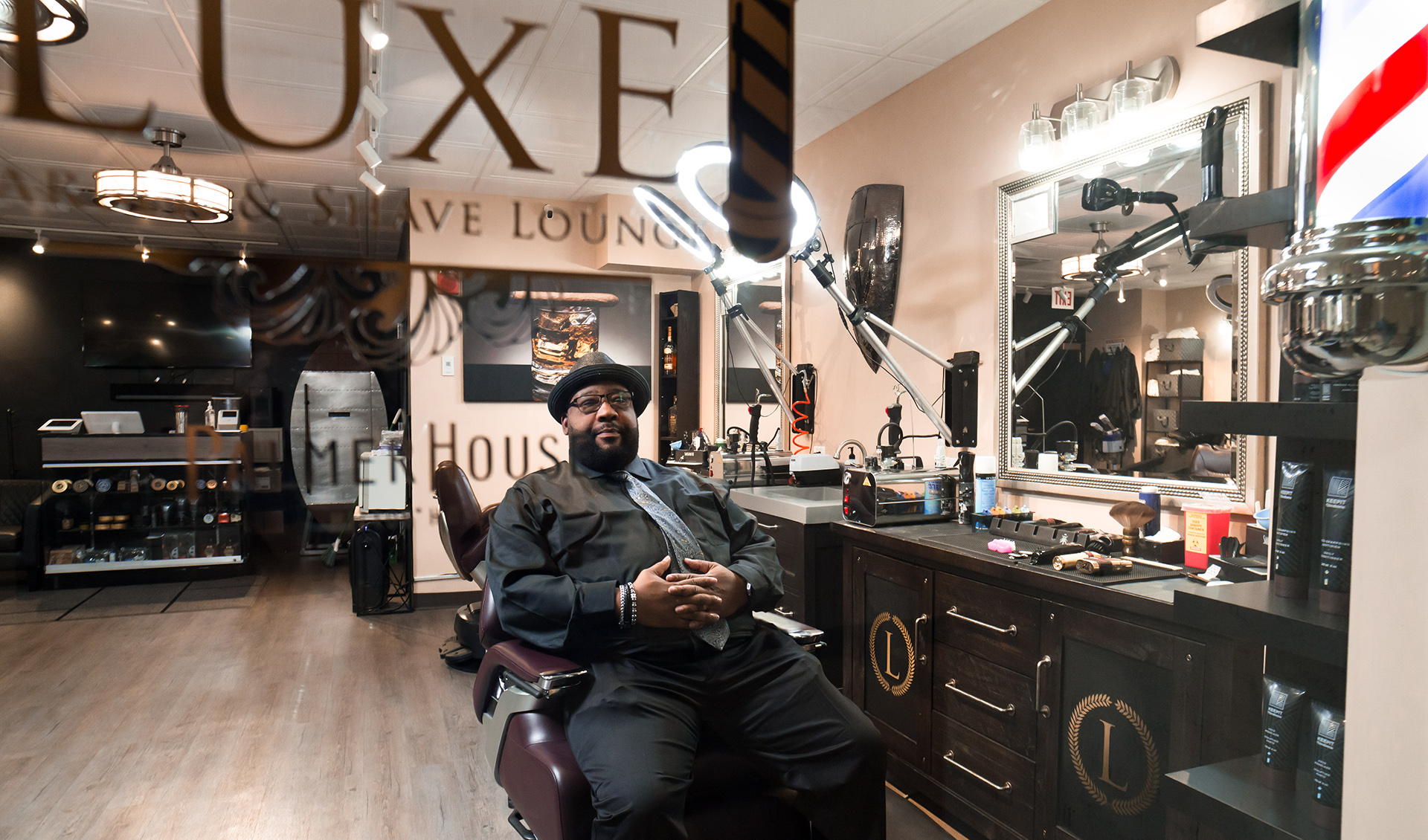 "Maybe sometimes people don't see how many small businesses there are downtown, but there are a lot," McNeely said. "When I see a small business downtown, I know their fight, and I know their struggle, and I know what $10 or $100 means. It means a light bill being paid, or a gas bill being paid, being able to pay for advertisements, being able to put some shoes on your kids' feet. Trust me, I know, and when a customer goes in, especially if that customer is a repeat customer, they're not just a face. They become the fabric of that business. So I do try to shop small. Sometimes we small people can have big voices."
"My coworkers and I still go out for happy hour," Smith said. "We want the bars to be here when we're all able to come back in full force. Being able to support local businesses in this time is important. It feels more engaging to be back in the office, I would say, which is good for everyone's mental health, to feel part of something. And any time you go to work with transit, or order food downtown, or go out after work, that's supporting something local that's ours, something that we still want to be around."
You Might Be Interested In: