2 MIN READ -- Since July, Chicago Loop Alliance has been collecting monthly survey data from its member businesses and stakeholders to track operations during COVID-19, and today released its February report. View the full February report here. Some highlights include:
---
There is a noticeable uptick in pedestrian activity, parking volumes, and the number of people in office buildings beginning in mid-February, as weather conditions improved and vaccines continued to be administered.
COVID-19 positivity rates for the city hit their lowest point since September.
Only 26 percent of survey respondents reported zero employees working on-site in the Loop.
Chicago Loop Alliance has combined CTA buses, CTA trains, and Metra trains into one "public transportation" bar on its graph showing how survey respondents get to the Loop. With this change, it's shown that public transportation is the most popular way to get downtown.
It seems employers are feeling slightly more confident in their plans for a return to the office. 80 percent of respondents indicated either "unsure" or "other" when asked when their full staff would return to the Loop for work (87 percent in January). 9 percent said all staff would return in Q2 (2 percent in January); and 11 percent said Q3 or later (5 percent in January).
Ordering takeout/delivery and shopping are the most popular Loop activities respondents participated in in February.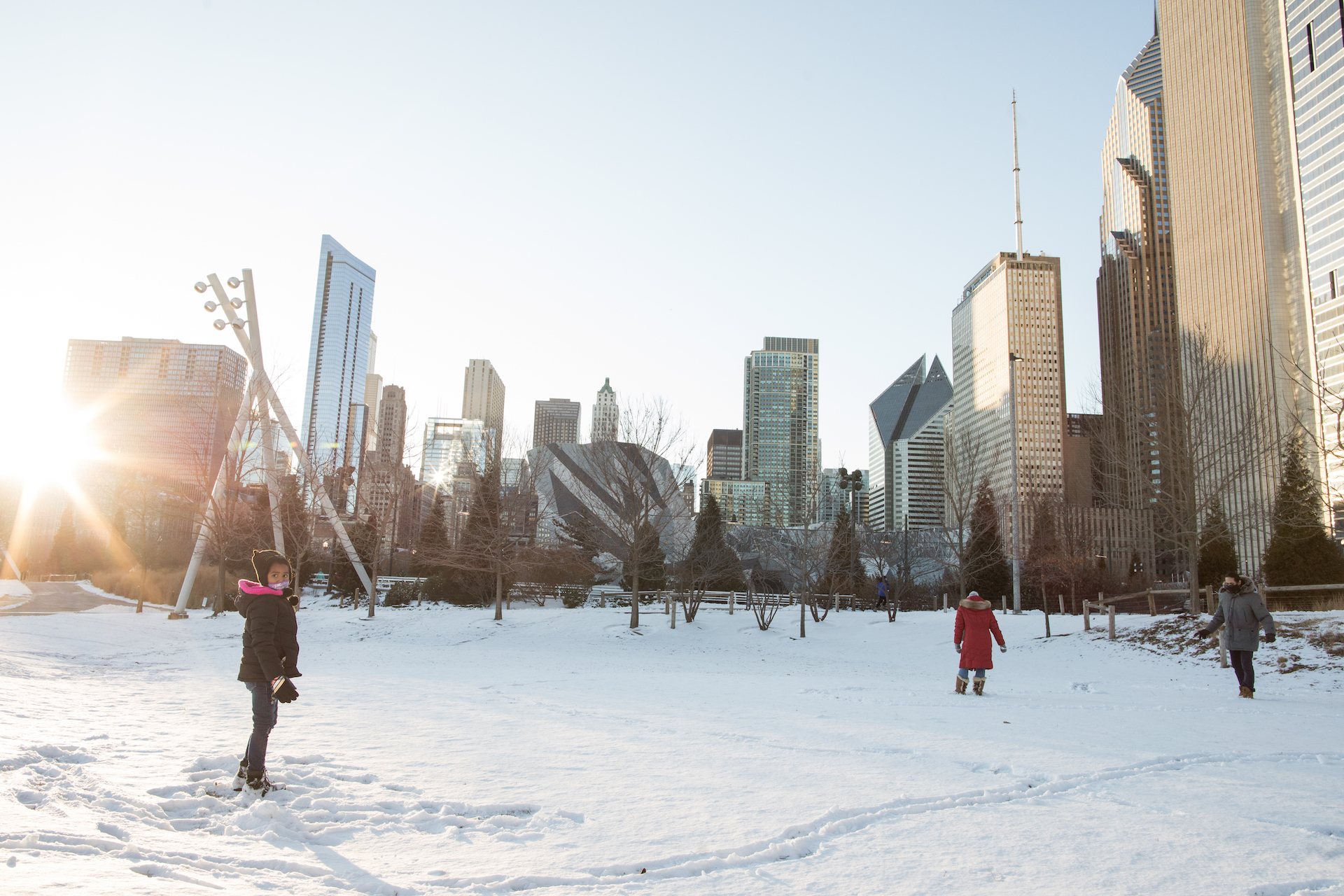 "With improved weather, looser indoor dining restrictions, and the opening of the Art Institute of Chicago's Monet and Bisa Butler exhibits, we finally began to see some measurable good news toward the end of February," said Chicago Loop Alliance President and CEO Michael Edwards. "Now that the United Center is open for vaccine administration, we're hopeful that all of these factors push this positive trend further. With Restaurant Week coming up this month, it will be great to see more people back in the Loop."
Chicago Loop Alliance and the Chicago Loop Alliance Foundation will host its virtual Annual Meeting at 10 a.m. on Tuesday, March 23. The free event is open to the public, and registration is now available here. Attendees will get a recap of what really happened downtown in 2020, and key highlights of Chicago Loop Alliance's recovery plans for 2021. Keynote presenter, Diane Wehrle, Marketing and Insights Director for Springboard, will join Chicago Loop Alliance President and CEO Michael Edwards in conversation about State Street's pedestrian activity. They will discuss what how businesses can utilize this data as they make plans to return to the Loop.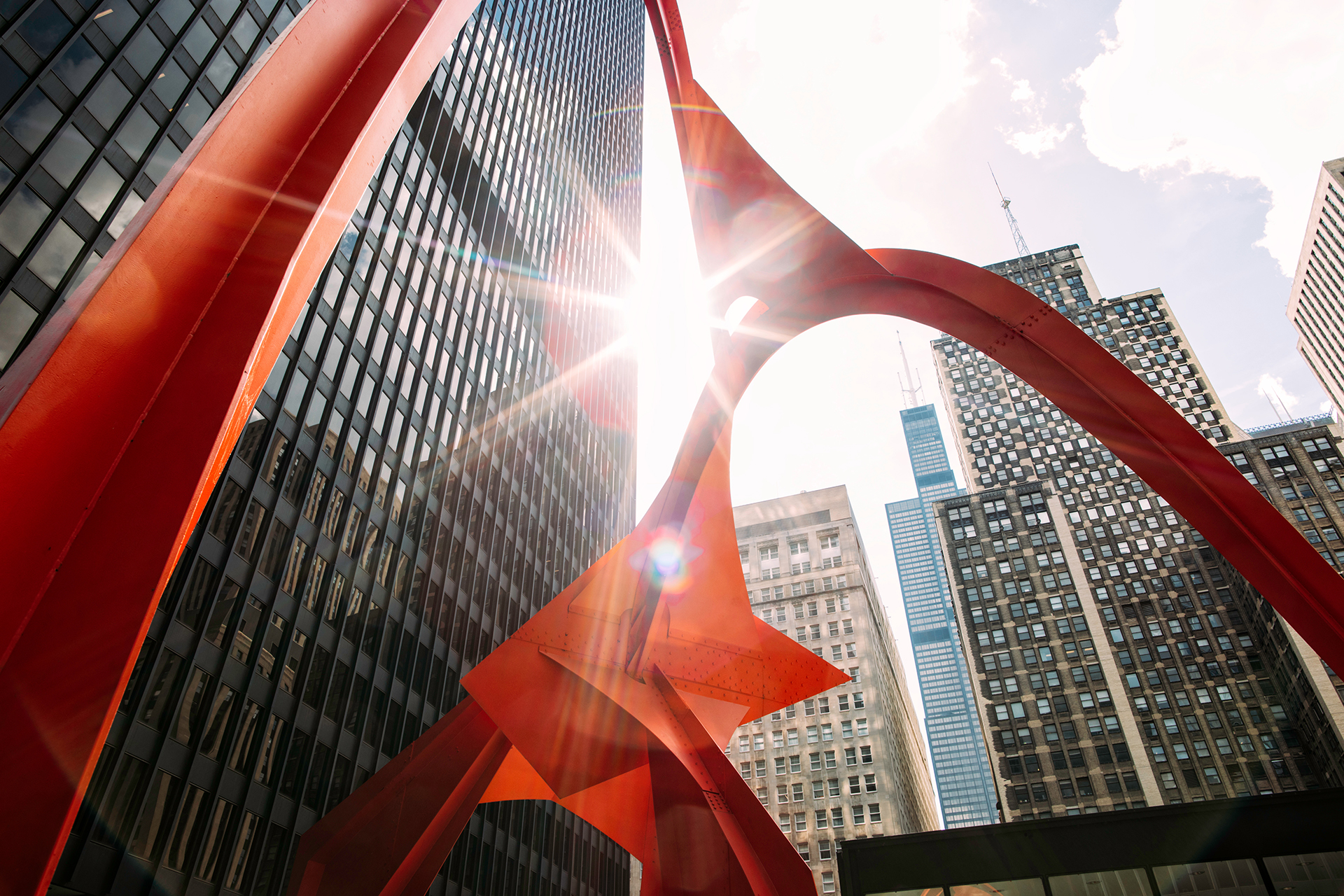 Chicago Loop Alliance invites people to share their experiences downtown on social media using #BackInTheLoop.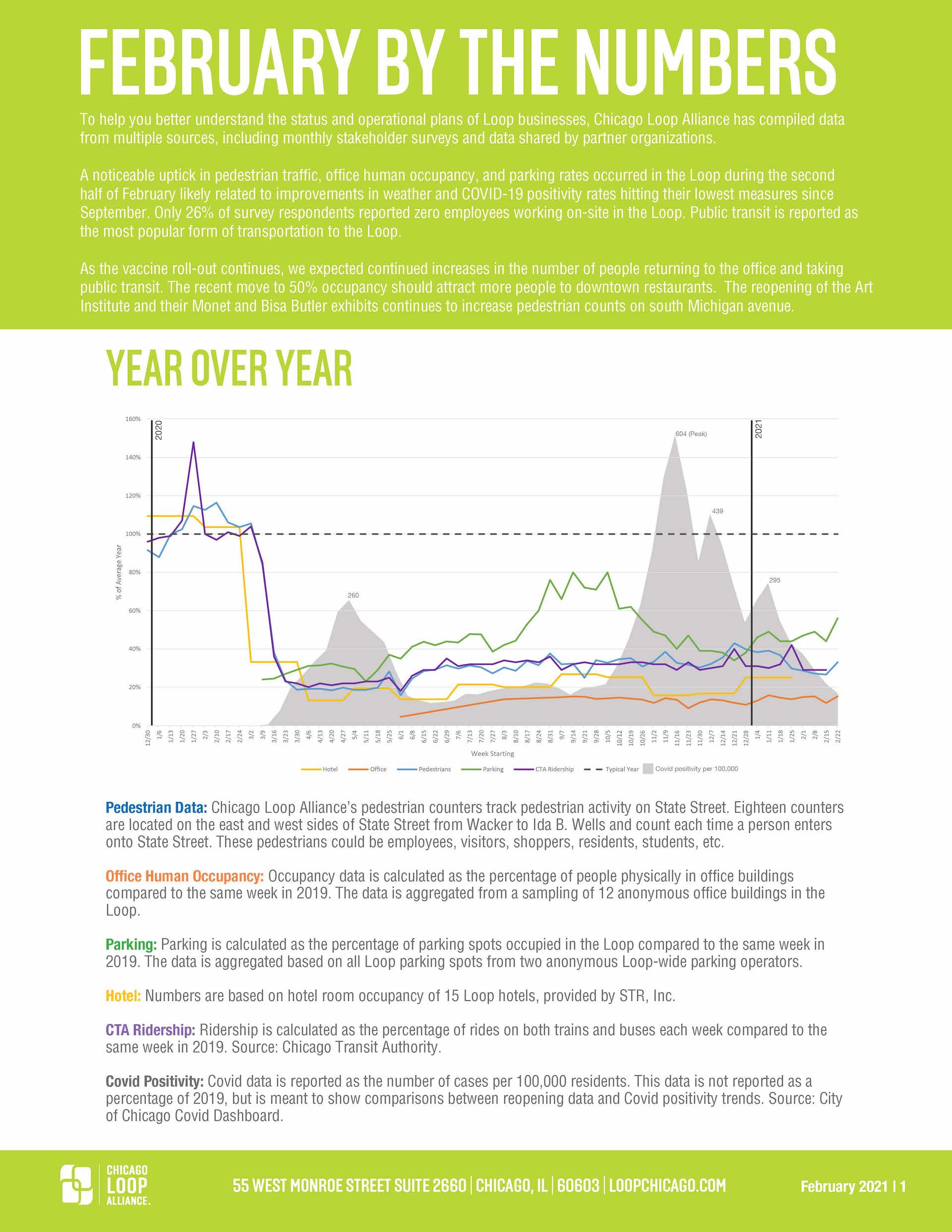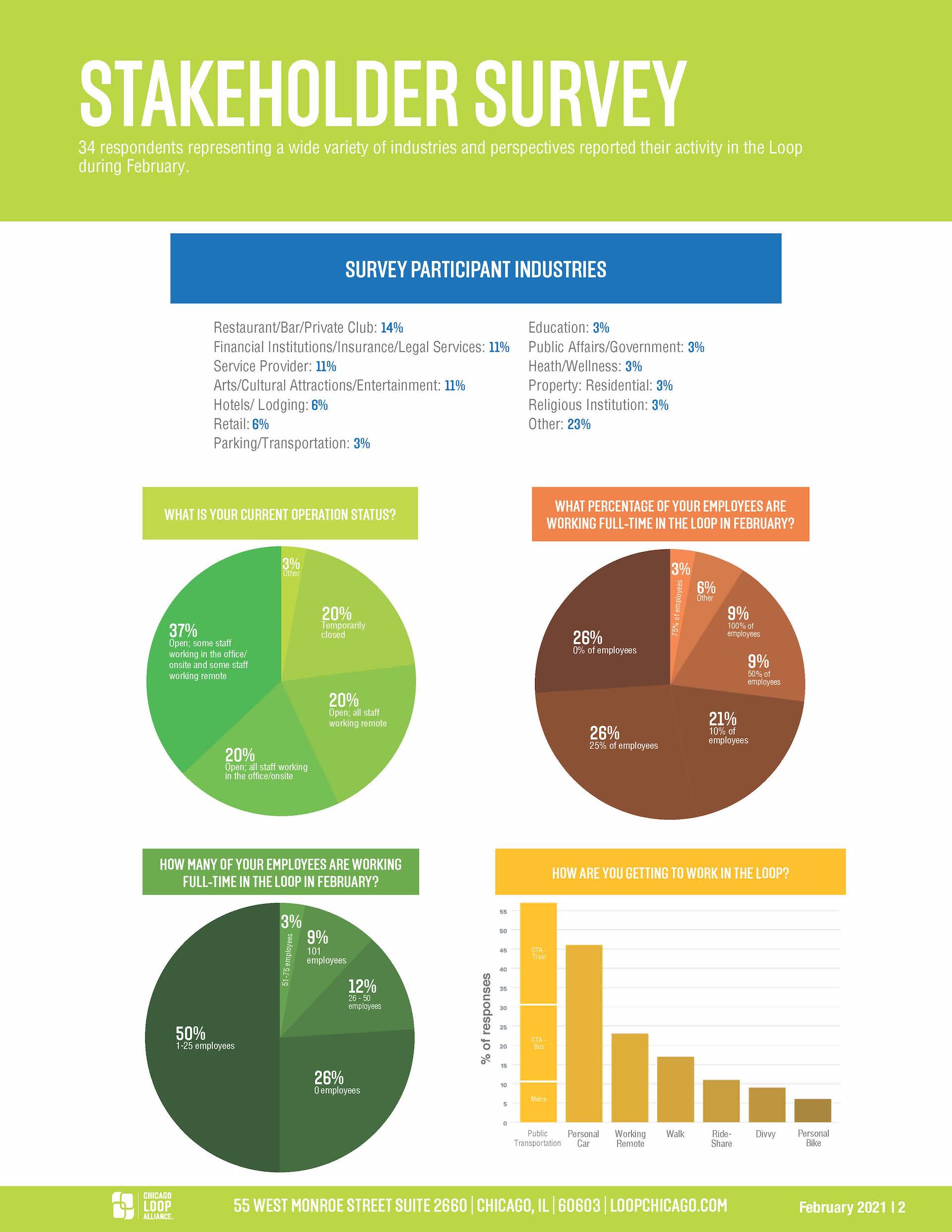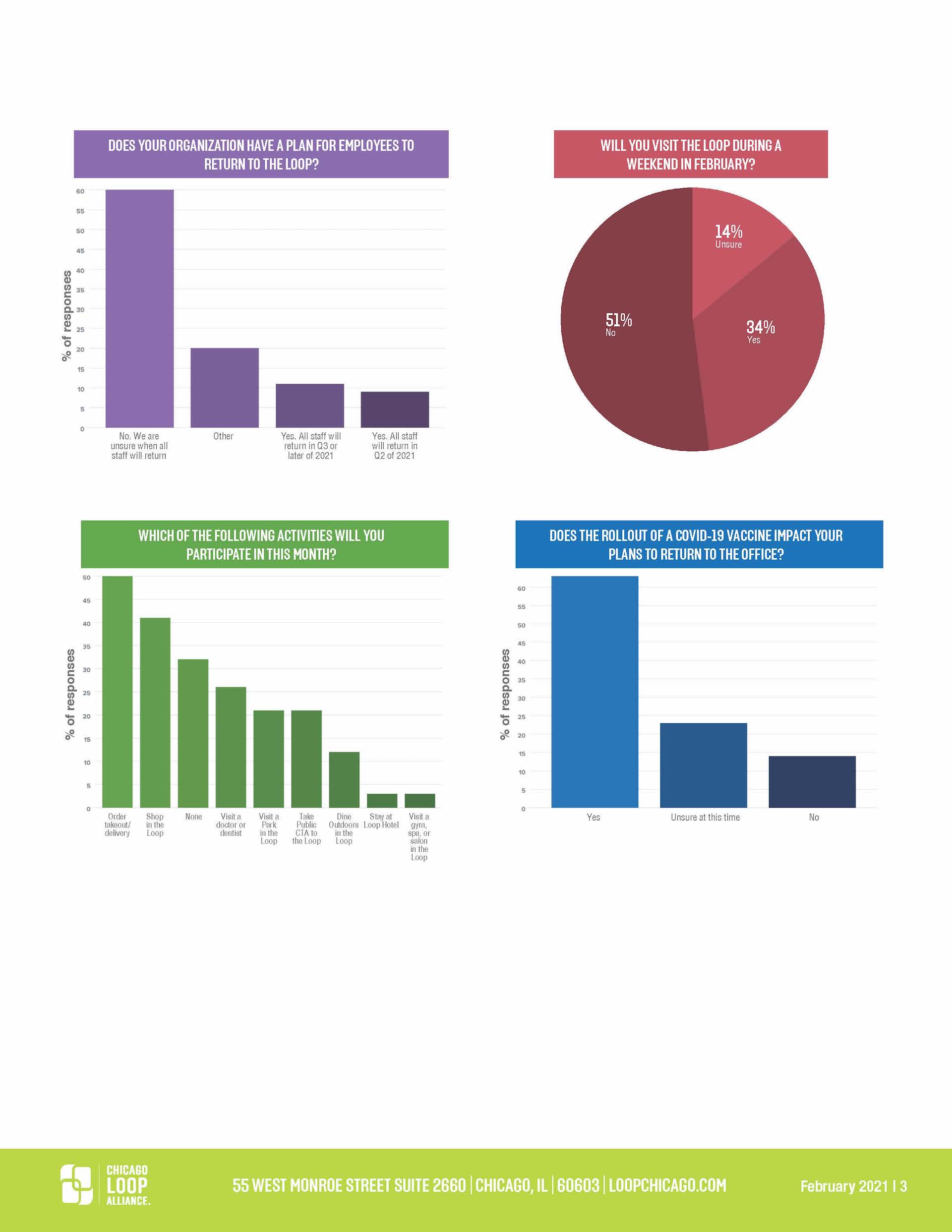 You Might Be Interested In: