2 MIN READ - This holiday season, as indoor performances remain suspended due to COVID-19, Goodman Theatre produces A Christmas Carol as an audio play directed by Jessica Thebus.
---
Offered free for all audiences, the 43rd annual production of Charles Dickens' classic features an all-Chicago cast—led by Larry Yando, in his 13th year as Ebenezer Scrooge. The production will be available to stream December 1 – 31, 2020; additional details to be announced. The full cast list appears below. Bank of America is the Major Corporate Sponsor of A Christmas Carol—An Audio Play.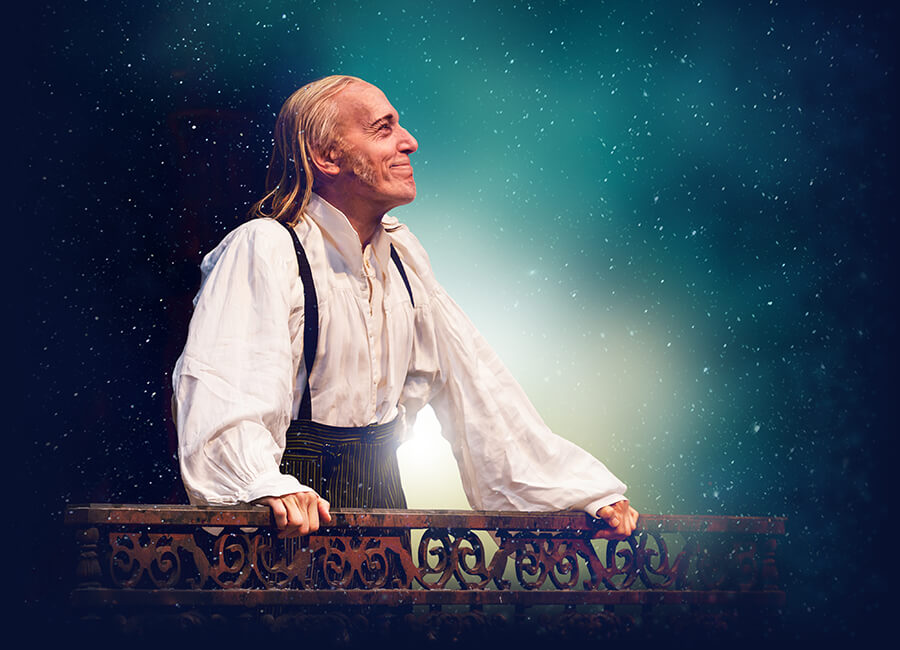 "The notion of a holiday season without our production of A Christmas Carol—a favorite annual Chicago tradition for more than four decades—did not seem like an option, in spite of the many challenges we face in producing live theater at this moment," said Goodman Executive Director Roche Schulfer, who initiated the production at the Goodman in 1978. "At a time when this story is needed perhaps more than ever, we are pleased to offer this audio production free of charge as a gift to our city."
Nearly two million people have experienced Goodman Theatre's A Christmas Carol, "one of Chicago's treasured Christmas traditions" (Theatermania), now in its 43rd year. This holiday season, audiences experience its perennial delight anew with a FREE audio streaming version. Beloved voices and the Goodman's signature soundscape bring to vivid life Charles Dickens' heartwarming, uplifting classic. Miserly businessman Ebenezer Scrooge's sizable bank account is only matched by his disdain for the holidays. One Christmas Eve, Scrooge is visited by four ghosts who take him on a spectacular adventure through his past, present and future, helping him on his discovery of kindness, compassion and redemption.
Full Company of A Christmas Carol–An Audio Play
By Charles Dickens
Adapted by Tom Creamer
Adapted for Audio by Neena Arndt, Jessica Thebus and Richard Woodbury
Directed by Jessica Thebus
Asher Alcantara………………Boy Scrooge/Child in Doorway/Peter Cratchit/Turkey Child/Percy
Kareem Bandealy………………Jacob Marley/Young Marley/Hat Seller
Dee Dee Batteast……………….Frida
Ariana Burks…………………….Fan/Martha Cratchit/Catherine
Thomas J. Cox………………….Bob Cratchit/Tree Seller
Allen Gilmore……………………Abe/Ortle/Schoolmaster/Poulterer
Cindy Gold………………………Mrs. Fezziwig/Passerby/Chestnut Seller
Gregory Hirte……………………Dick Wilkins/Musician/Fiddler/Wreath Seller
Susaan Jamshidi……………….Mrs. Cratchit
Vikram Konkimalla……………..Tiny Tim/Child#1
Jennifer Latimore……………….Belle/Frida's Guest/Young Woman
Aurora Real de Asua…………...Ghost of Christmas Past
Malcolm Ruhl……………………Musician/Mr. Spinet
Christopher Sheard…………….Young Scrooge/Young Man
Paris Strickland………………….Emily Cratchit/Child#3/NewspaperGirl
Bethany Thomas………………..Ghost of Christmas Present
Penelope Walker………………..Mrs. Fezziwig/Mrs. Crumb
Andrew White……………………Narrator
Larry Yando……………………...Ebenezer Scrooge
Creative Team
Eva Breneman…………………..Dialect Coach
Andrew Hansen…………………Original Music
Malcolm Ruhl……………………Music Director
Richard Woodbury……………...Sound Designer
Alden Vasquez…………………..Project Coordinator
YOU MIGHT BE INTERESTED IN: