6 MIN READ - #GivingTuesdayNow is a new global day of giving and unity that will take place on May 5, 2020 – in addition to the regularly scheduled Dec 1, 2020 #GivingTuesday – as an emergency response to the unprecedented need caused by COVID-19. If you're looking to spread love and support some of the Loop's cultural icons and renowned non-profits, consider donating today!
---
Founded in 1879, the Art Institute of Chicago is one of the world's major museums, housing an extraordinary collection of objects from across places, cultures, and time. We are also a place of active learning for all—dedicated to investigation, innovation, education, and dialogue—continually aspiring to greater public service and civic engagement.
Your gift supports the museum's mission -- allowing access to 1.5 million visitors a year, caring for the vast collection, conducting groundbreaking research, and hosting various educational programs. There are many ways to ensure the vitality of one of the world's top museums and a true Chicago landmark.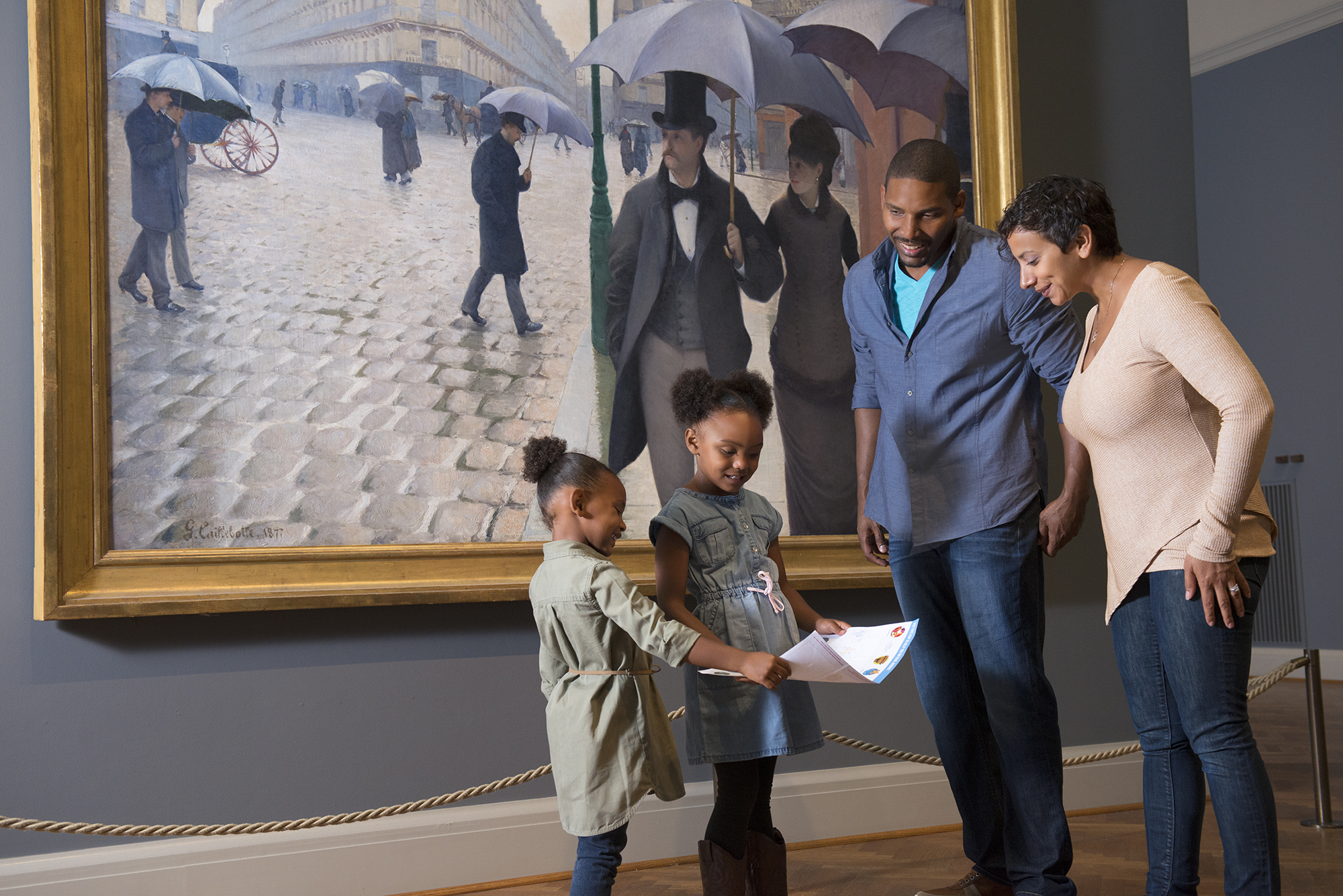 My Block, My Hood, My City (MBMHMC) provides underprivileged youth with an awareness of the world and opportunities beyond their neighborhood. MBMHMC takes students on explorations focused on STEM, Arts & Culture, Citizenry & Volunteerism, Health, Community Development, Culinary Arts, and Entrepreneurism. Throughout the COVID-19 crisis, My Block My Hood My City has provided seniors and those living with disabilities with Viral Response Packages.
To help support ongoing operations and continued efforts to provide Chicago seniors with much-needed resources, donate to their Senior Viral Response fund.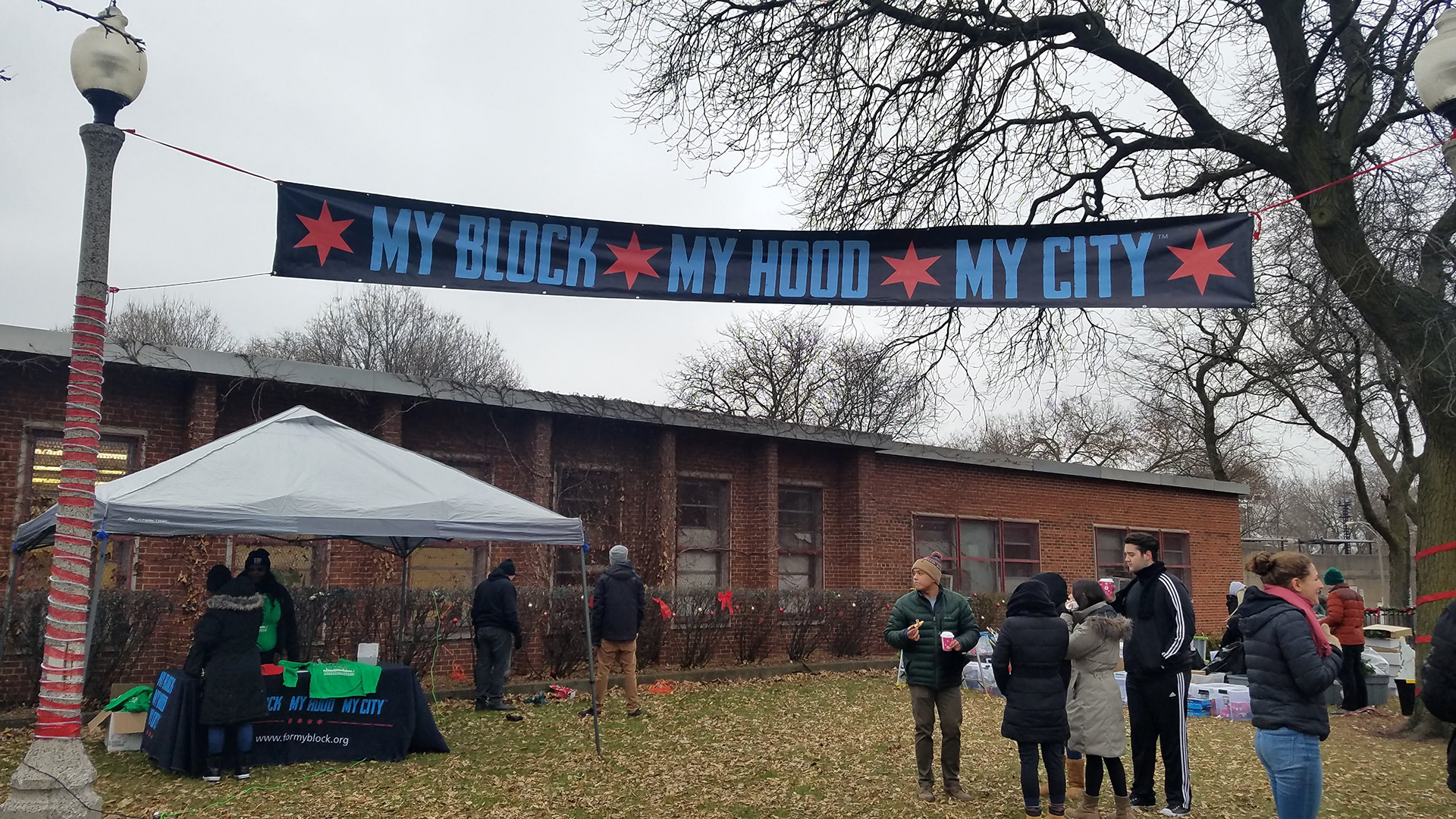 The historic Auditorium Theatre's mission is rooted in providing world-class entertainment, community programming and cultural initiatives that continue to make Chicago a premier destination. By donating, you allow the Auditorium Theatre to continue its vision as a Theatre for the People and promote its core values of diversity, innovation and excellence.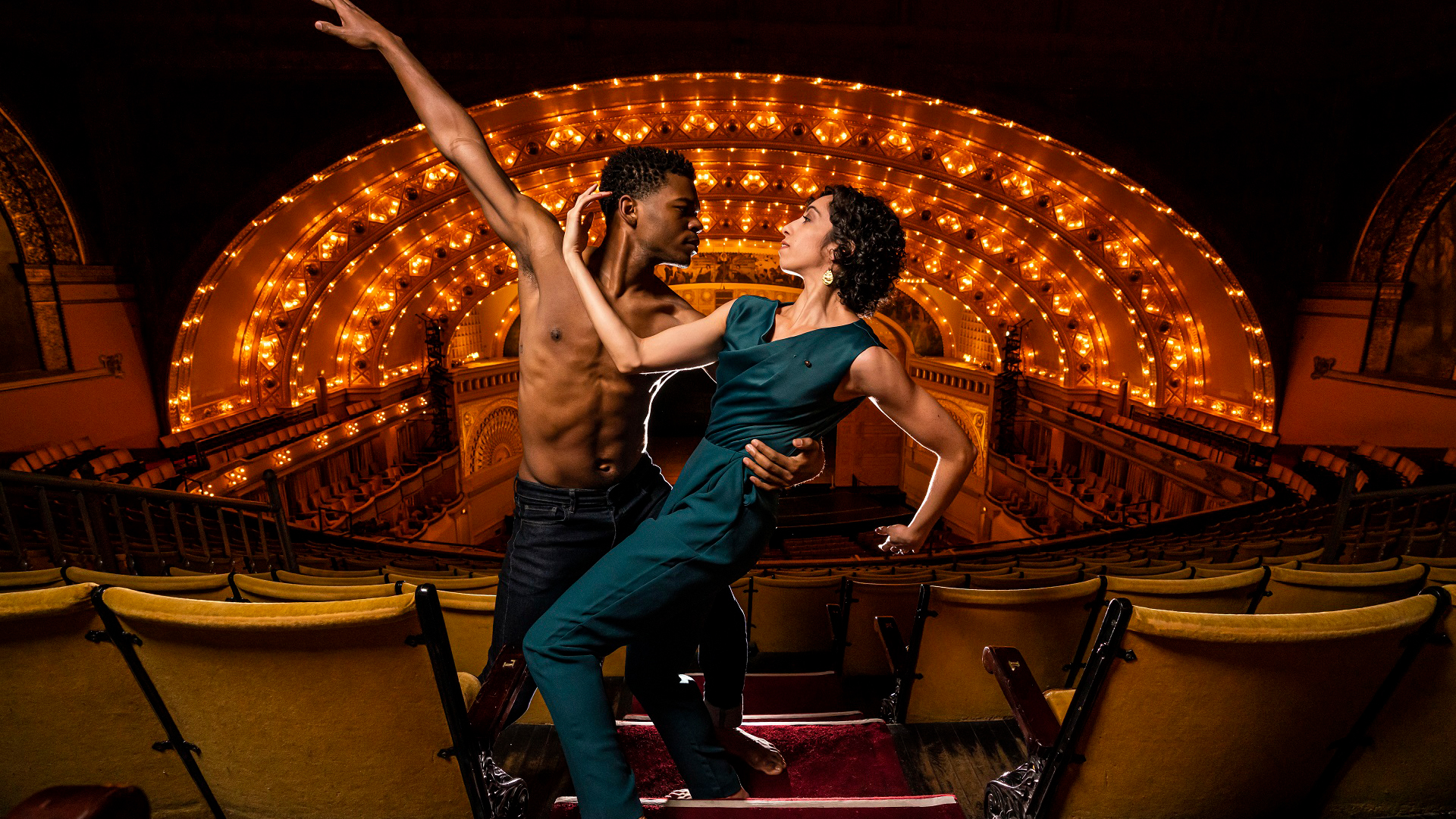 Carpe Librum is a used bookstore that benefits Turning the Page, a non-profit literacy and family engagement organization working in Chicago public schools. To raise funds for its programs, Turning the Page collects donated used books, CDs, and DVDs and sells these items in pop-up storefronts and festival events. Supporters can shop thousands of these items – all for under $6 – at its store in the Pedway in Block 37. If you would like to donate books, CDs, DVDs, or vinyl records, they accept donations of any genre and for all ages (some restrictions may apply).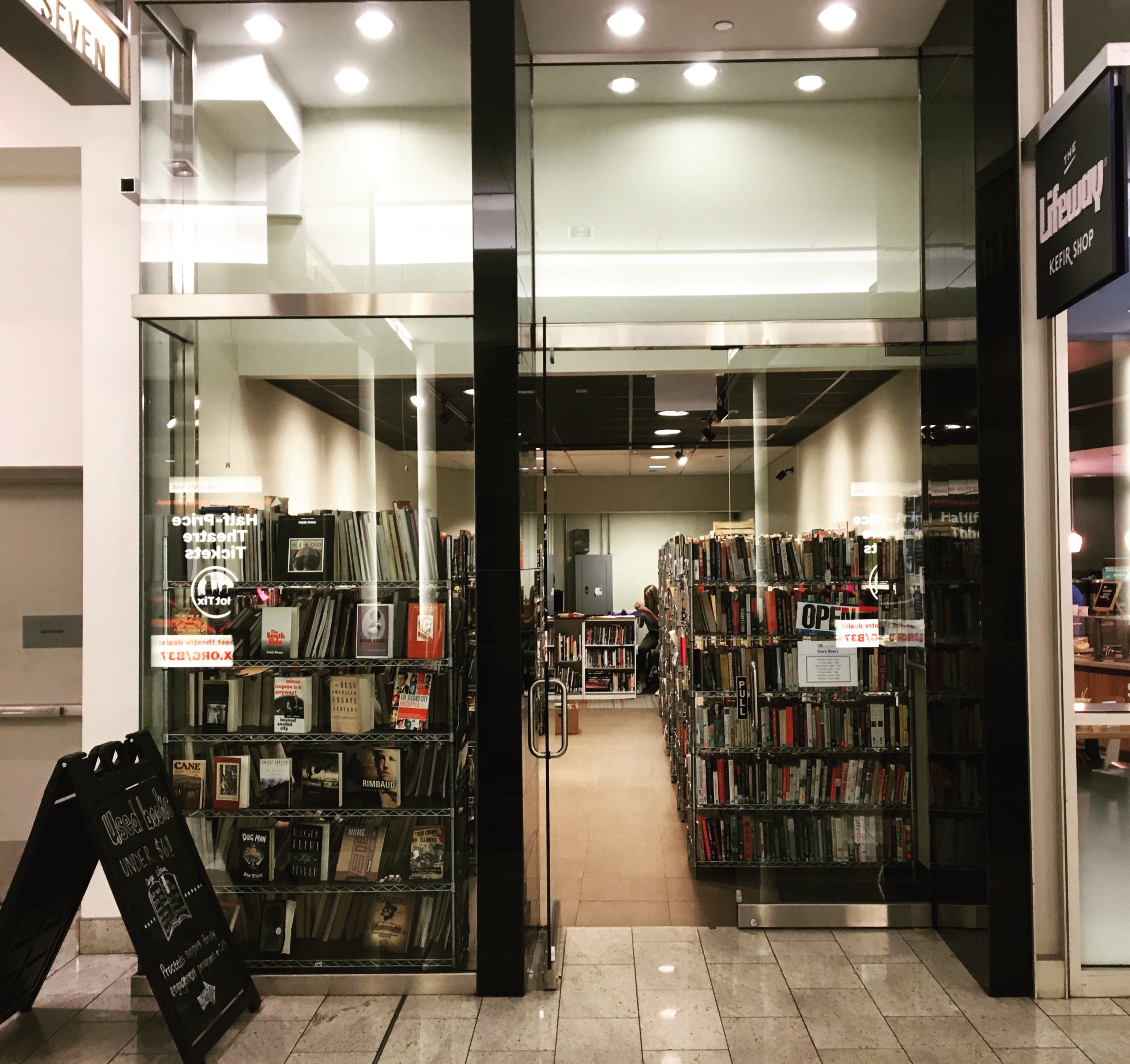 Chicago Fashion Incubator is dedicated to the development of fashion entrepreneurs, by giving fashion designers the business tools, mentorship, and training to create innovative products and launch globally competitive businesses based here in Chicago. Your Giving Tuesday Now contribution supports this initiative, as well as the incubator's goal to cultivate community growth for fashion-focused industry professionals in Chicago. Contributions will directly impact emerging designers, and help make meaningful economic impact in Chicago.
Chicago Fashion Incubator (CFI) is a recognized 501(c)3 organization established in 2008. The CFI has trained and supported over 50 designers through its Designer-In-Residence (DIR) program. These DIR have received numerous awards and press recognition, and have included contestants on the reality television show, Project Runway.
For more information, please visit: www.chicagofashionincubator.org or follow on Instagram: @chicagofashioninc.

The Design Museum of Chicago believes design has the fundamental capacity to improve the human condition, and strives to make it accessible to everyone through free exhibitions in a public space in the Chicago Loop. A local, non-profit cultural institution, Design Museum of Chicago strives to meet people where they are, facilitating conversations around design comprised of a variety of voices, backgrounds, and viewpoints. Design is not just a single discipline or process, but rather a persistent element present in everyday environments and experiences.

For over 50 years, Envision Unlimited has served people with disabilities across all ages, abilities, and backgrounds. Today, their wide array of home and community-based programs benefit over 1,500 individuals across the state of Illinois. Envision provides day programs, community living services, employment services, a foster care program, and mental health services.
Support of the COVID-19 Emergency Response Fund will help hire staff and buy protective gear for them, purchase larger quantities of cleaning and emergency supplies, additional food, and modest incentives for direct service staff working under very challenging conditions. Contributions will be matched dollar for dollar, up to $100,000.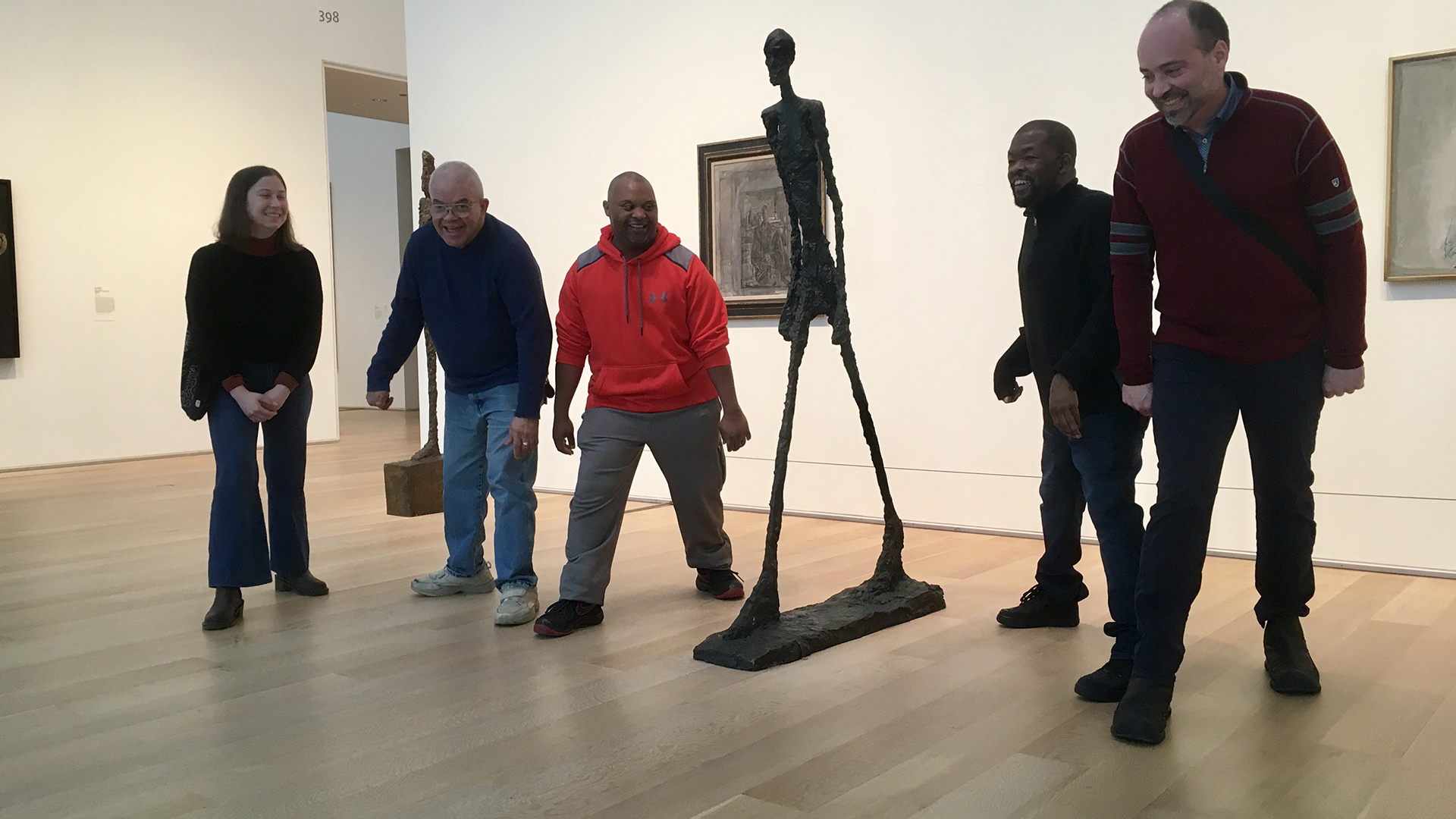 As North America's only museum devoted to surgery, The International Museum of Surgical Science is dedicated to enriching the lives of visitors by enhancing their understanding and appreciation of medicine and health through exhibits, collections, and programs. When you support IMSS on Giving Tuesday Now, you support public health education and Chicago's cultural vibrancy. Private donations help the museum support its mission through medically themed exhibitions and programs, in addition to a strong contemporary art exhibition program.

As Chicago's home for music theatre, Porchlight Music Theatre is known for bold, edgy, and smart music theatre that celebrates the past, present, and future while showcasing Chicago's brightest and best talent on and behind the stage. Porchlight inspires the community to learn, build hope, and transform their lives and the world around them.
Porchlight's youth education program provides music theatre training and outreach to Chicago youth where they practice teamwork, challenge themselves, and explore their imaginations. Your support helps deserving students participate in the "Make Your Own Musical" summer camp, where children ages 7-12 enter the world of music, drama, dance, and writing as they are guided through the process of creating a brand-new musical.
Your donation to Porchlight on Giving Tuesday Now will bring the magic of musicals to life!

The Wabash Lights is creating Chicago's first interactive public art platform. On the underside of the Wabash L tracks, they are building a place where art and technology come together in a canvas of light to foster public discourse and personal expression. This full block of programmable LED lights connects to movements and sounds like your heartbeat, the tap of a drum, or to the rhythm of your favorite song. The result will be a canvas of light for any person, anywhere, to use as a vehicle for expression.
Through a partnership with DePaul University, The Wabash Lights has developed STEAM (STEM + Arts) curriculum to take mobile lights demos into classrooms to conduct workshops aligned with Illinois State Learning Standards. They will deliver the program to underserved Chicago Public Schools.
The Wabash Lights will generate a feeling of greater community in the Loop, and would be grateful for your support!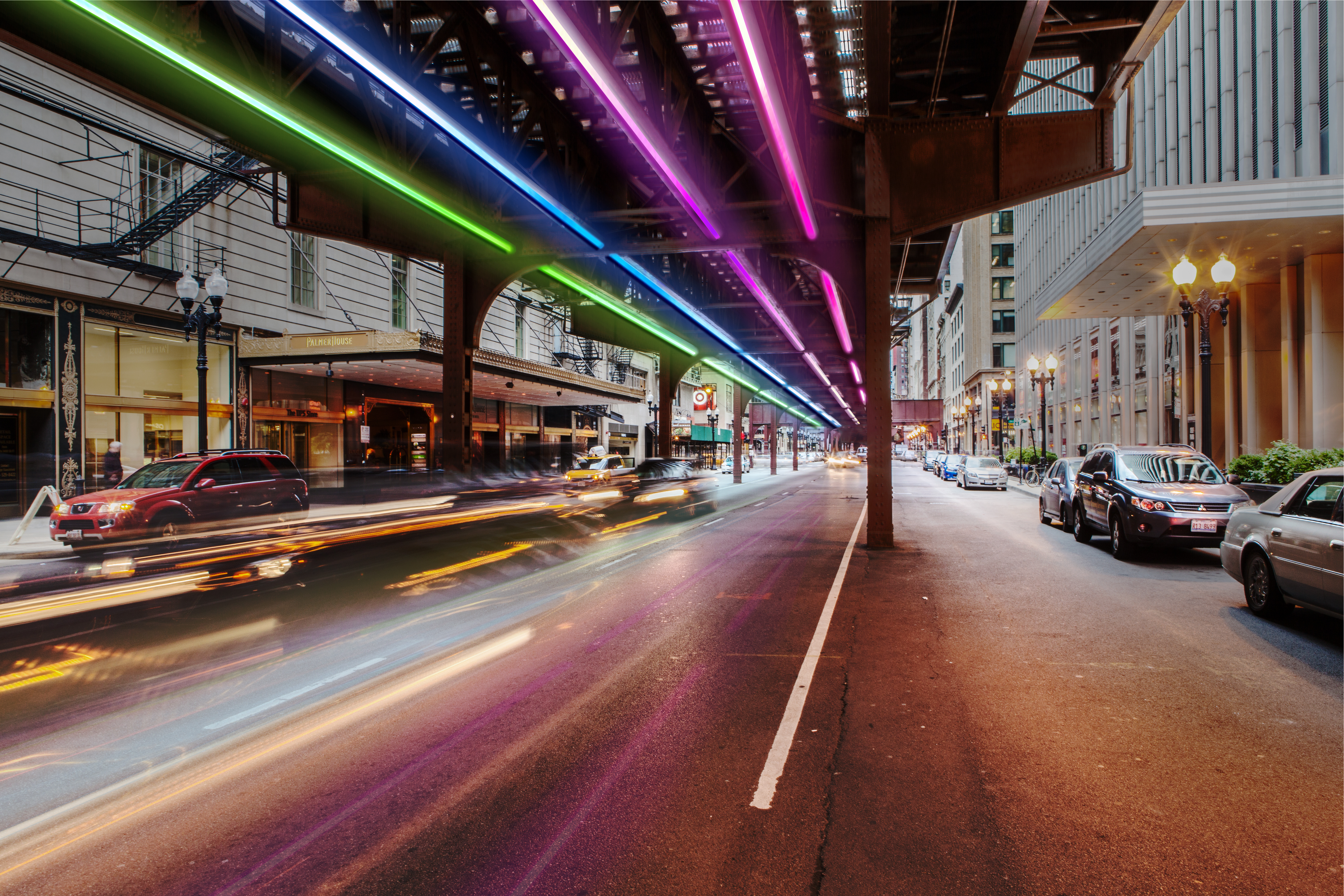 The Joffrey Ballet has reigned as a pinnacle of artistry and dance in Chicago for 25 years. Their artists embody unity, empathy, and strength; principles that are necessary in these trying times. In response to the abrupt end to the 2019-2020 season, Joffrey has announced the relaunch of its annual campaign, Joffrey Recharged, to aid in the recovery of over $1 million and reemergence of one of Chicago's ultimate cultural institutions. To support Joffrey Ballet, its dancers and programming for the upcoming seasons, please donate by June 30.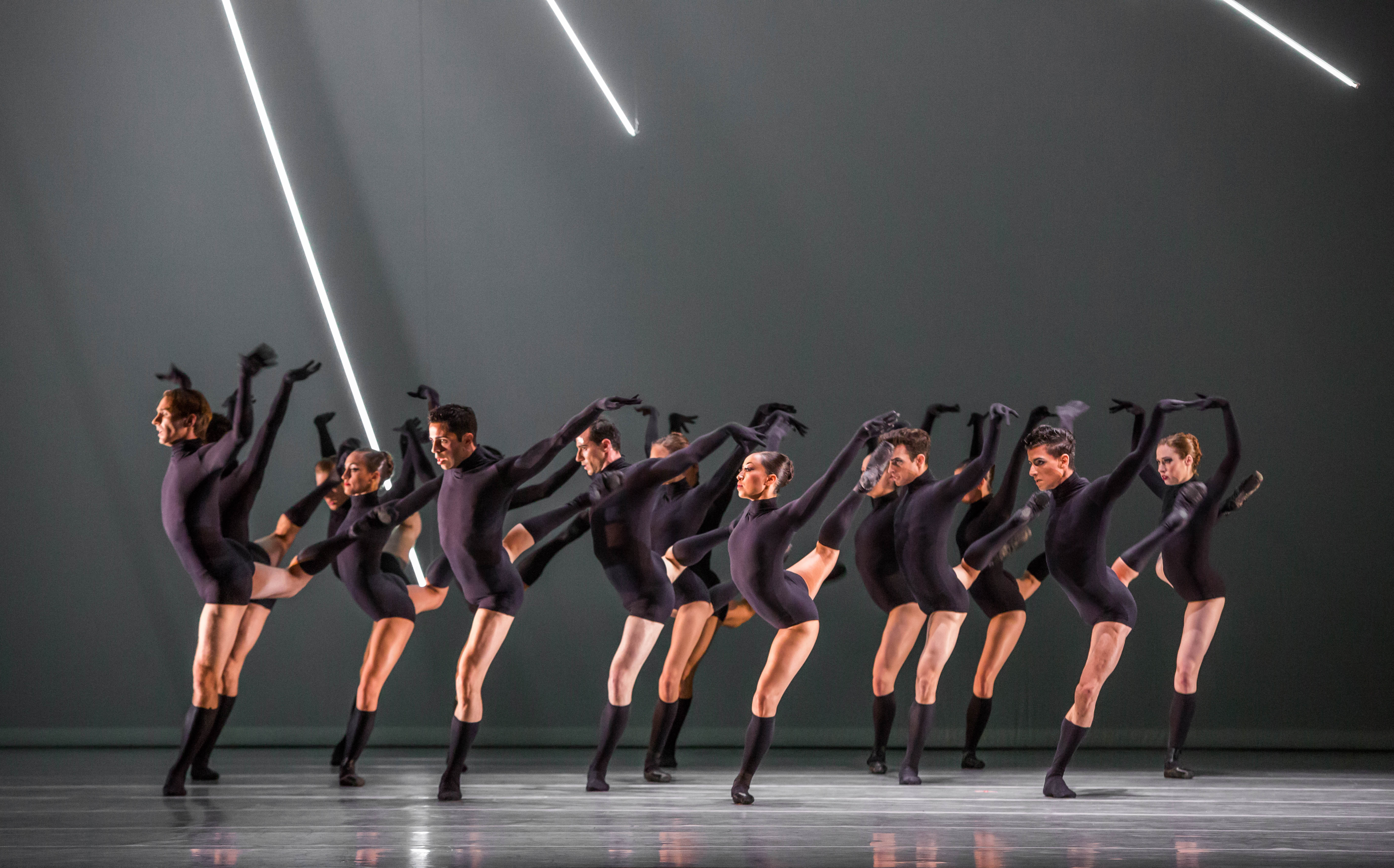 The Frank Lloyd Wright Trust is a leading national Frank Lloyd Wright nonprofit organization based in Chicago, where the largest number of original Wright sites are located. Dedicated to preservation of Wright's design legacy, the Trust operates public tours at five Chicago-area sites and offers both in-school and on-site programs for youth, families and adults.
The Frank Lloyd Wright Trust is launching a capital campaign to stabilize operations and recover from the COVID-19 crisis.
Founded in 1891, the Chicago Symphony Orchestra is consistently hailed as one of the greatest orchestras in the world. In collaboration with the best conductors and guest artists on the international music scene, the Chicago Symphony Orchestra performs well over 100 concerts each year at its downtown home, Symphony Center, and at the Ravinia Festival on Chicago's North Shore. Music lovers outside Chicago enjoy the sounds of the Chicago Symphony Orchestra through best-selling recordings and frequent sold-out tour performances in the United States and around the globe.
Gifts to the Chicago Symphony Orchestra's Music Ahead challenge help bring the music you love to audiences in Chicago and around the world. In order to help in these extraordinary times, generous anonymous donors have come together with a remarkable matching challenge grant. Gifts—including ticket donations—will be matched dollar-for-dollar through June 30.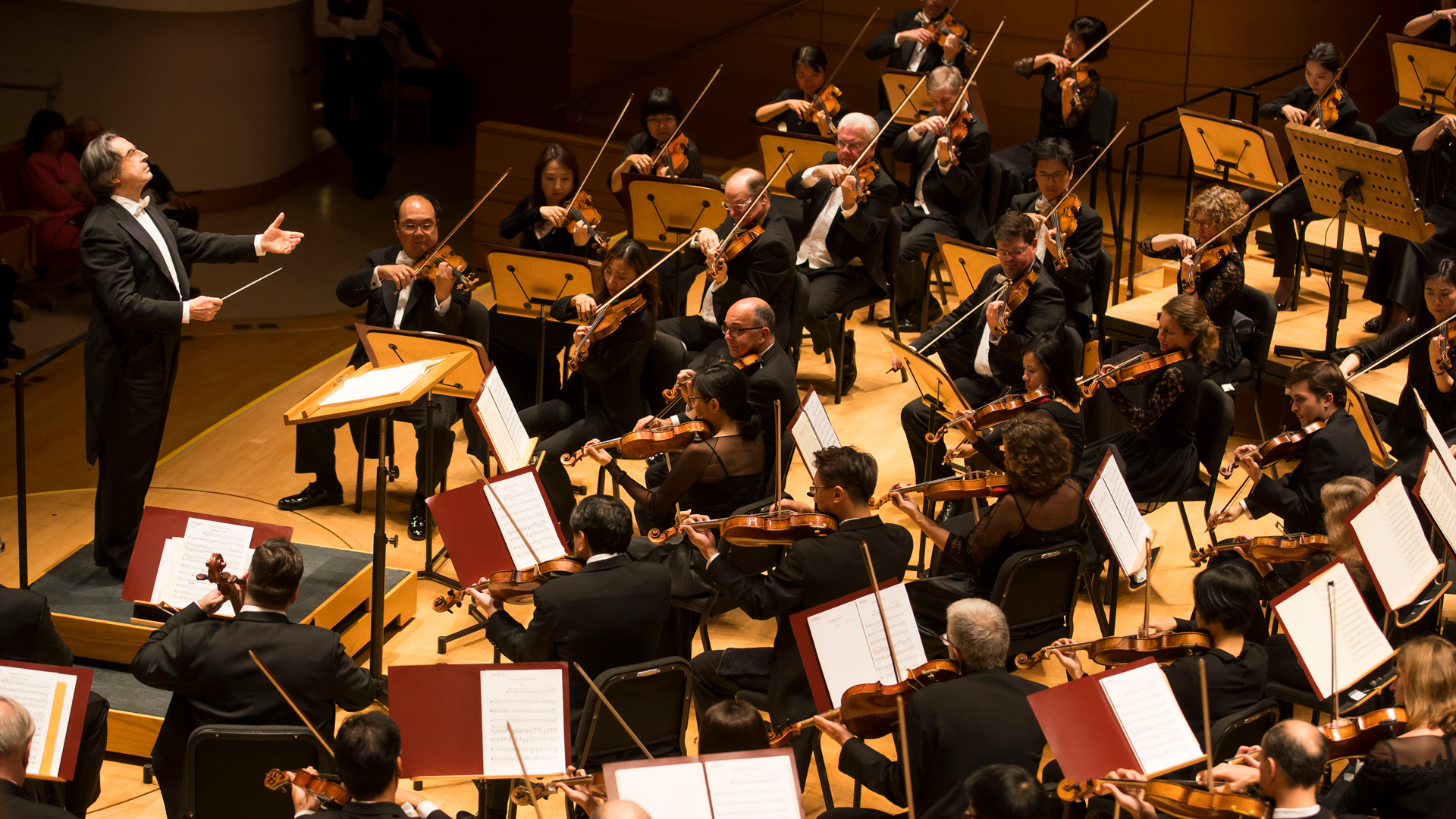 The suspension of performances will lead to a minimum of $3.5 million in lost sales revenue for the Goodman Theatre. To help with relief for operations costs, the Intermission Campaign launched with a goal of $1 million in new support of the artists, artisans, crew and staff who now find themselves without work. Each gift will be matched one-to-one by Goodman Theatre's board members.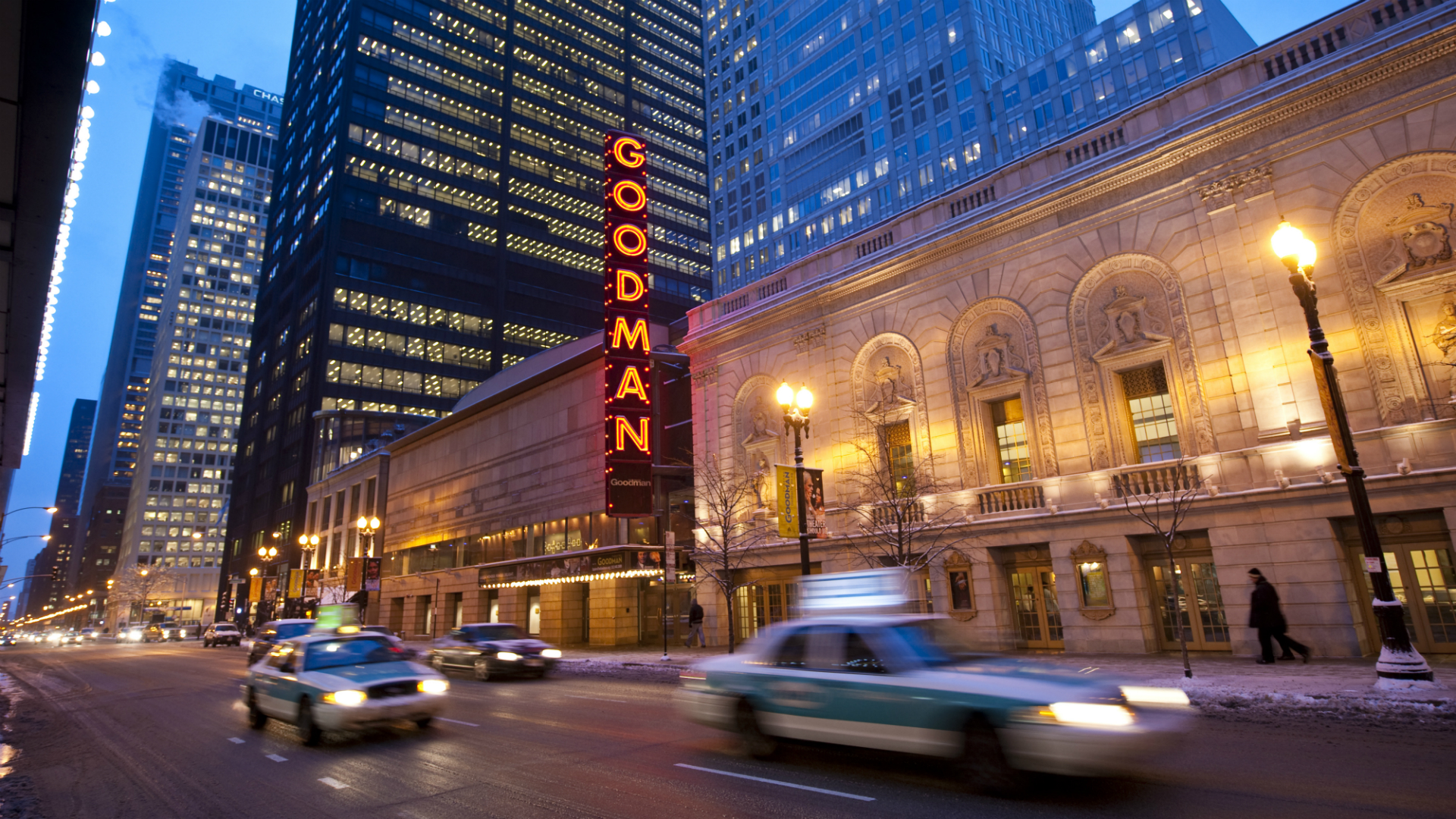 Embarc is a three-year program that provides community-driven, experienced-based learning opportunities to low-income Chicago high school students to inspire and prepare them for college and career.
You might be interested in: