4 MIN READ -- Mayor Lori E. Lightfoot and the Department of Cultural Affairs and Special Events (DCASE) have announced the 2022 dates for some of the City of Chicago's most beloved summertime traditions presented by DCASE. Mainly all-virtual in 2020 due to COVID-19 and reimagined in 2021, these festivals and special events will be in-person in 2022 — many at nearly their pre-pandemic size and scope — including the Chicago Blues Festival, the Chicago Jazz Festival, and the Chicago Air and Water Show.
---
The popular Taste of Chicago pop-ups will return to Chicago's neighborhoods, while also popping up in Grant Park for a new, bite-sized version of the classic lakefront extravaganza. Programming details including times and artist lineups will be announced in the coming weeks. For updates throughout the spring and summer, visit Chicago.gov/DCASE.
DCASE Summer/Spring programming will celebrate the 2022 Year of Chicago Dance — including the Chicago SummerDance series launching in July, a new Year of Chicago Dance Showcase at the Jay Pritzker Pavilion in Millennium Park (August 27), and the annual SummerDance Celebration throughout Millennium Park aligned with National Dance Day (September 17).
The Chicago Blues Festival and Chicago Jazz Festival will both return in 2022, each presenting four days of music at the Jay Pritzker Pavilion and one more location at Millennium Park — plus the return of well-received neighborhood events. All-virtual in 2020, DCASE presented single Blues and Jazz nights at the Pritzker Pavilion last year along with community concerts as part of the 2021 Year of Chicago Music.
The 2022 Chicago Air and Water Show will be two full days (four hours each day) of aeronautical feats and a nautical demonstration plus one practice day, which is comparable to pre-pandemic editions of the air show. In 2020 and 2021, the event was reimagined as a flyover honoring healthcare workers and a solo performance by the U.S. Navy Blue Angels, respectively.
And Taste of Chicago returns this year with food and music pop-ups in three Chicago neighborhoods in June and a new, bite-sized version of the classic lakefront extravaganza over three days in July — showcasing an estimated 30–40 eateries and food trucks each day, and three mainstage evening concerts. (In 2020, "Taste of Chicago To-Go" was an online carryout and delivery guide with five days of virtual concerts, dance lessons, and cooking demos — and, in 2021, five days of in-person community events.) Vendor applications will be open soon for all Taste of Chicago events.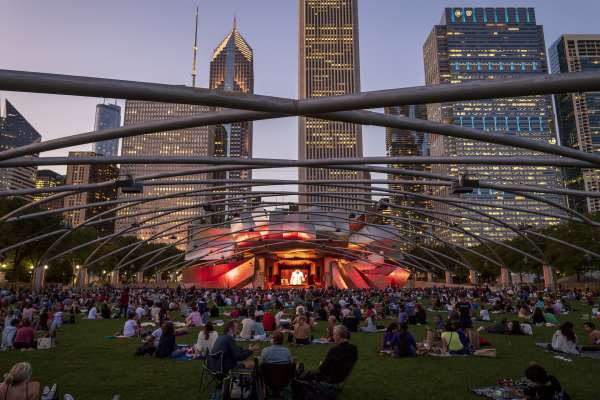 Canceled entirely in 2020 due to COVID-19, Maxwell Street Market will be open 38 Sundays in 2022 (weather permitting) compared to just 15 Sundays last year.
The following festival and special event dates are subject to change.
2022 SPRING/SUMMER FESTIVAL AND SPECIAL EVENT DATES: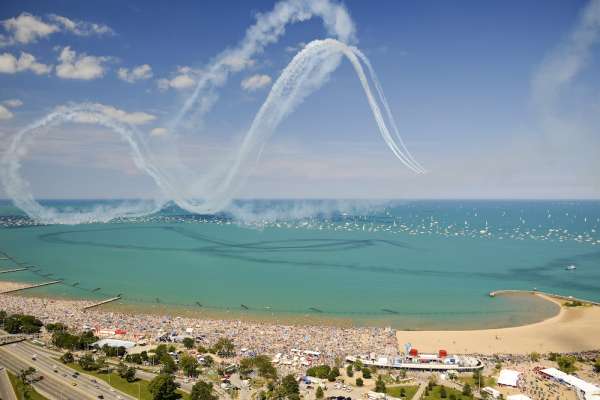 2022 programming will also include Millennium Park special events, exhibitions, and pop-up performances; Chicago Cultural Center tours, talks, films, exhibitions, and more; Clarke House Museum tours — and other programs to be announced as part of the DCASE Fall/Holiday season. Additionally, DCASE will permit hundreds of neighborhood festivals and special events throughout Chicago.
You Might Be Interested In: