Letters and words are important. They describe ideas and feelings, provide clues, and ultimately fill books and library shelves with stories. Designers communicate ideas through form (like words) and content (what words mean.) Rules and constraints (things you cannot change) help a designer be more creative.
This activity teaches people of all ages about typography and design. Naturally, words imply visual meaning. By studying a word and then altering it, you will create a visual representation of an idea to suggest motion, narrative, or emotion. Through playful experimentation, you will make typography speak.
Rules
Select a word, and think about what it means. Print it out, cut the word apart, then tape it back together. The word should be readable, and look like what it means. See examples below, and find these words print-ready for you here.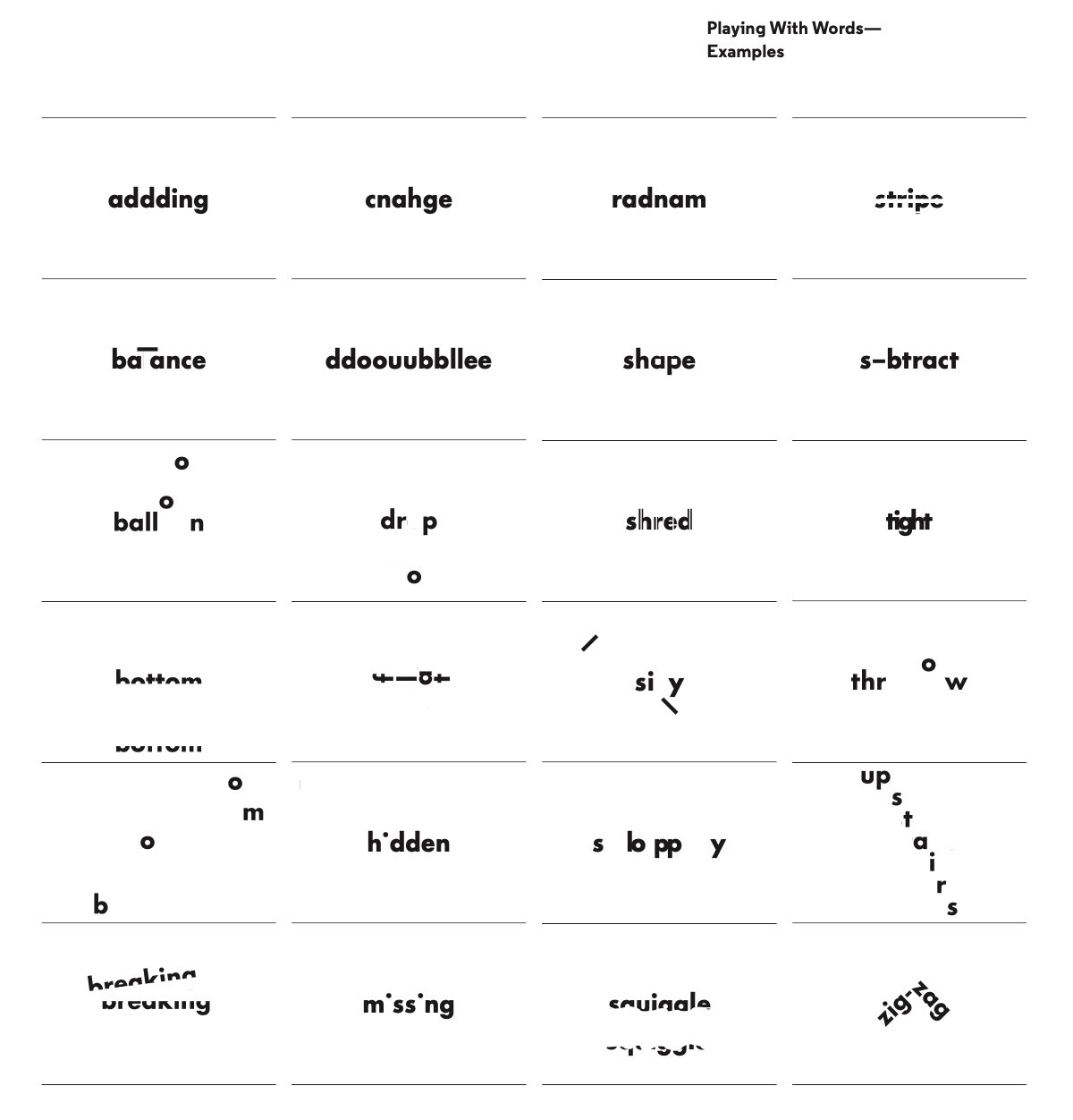 Goals
This activity is a playful introduction to typography. You should learn about rules in a design process, and learn how to express ideas visually.
Supply List
Blank paper
Printed copies of words
Scissors
Glue or tape
Tanner Woodford, Founder and Executive Director of the Design Museum of Chicago, took this activity to K-6th graders at Central Elementary School in March when he was an Artist in Residence there. See the students' work below for more inspiration.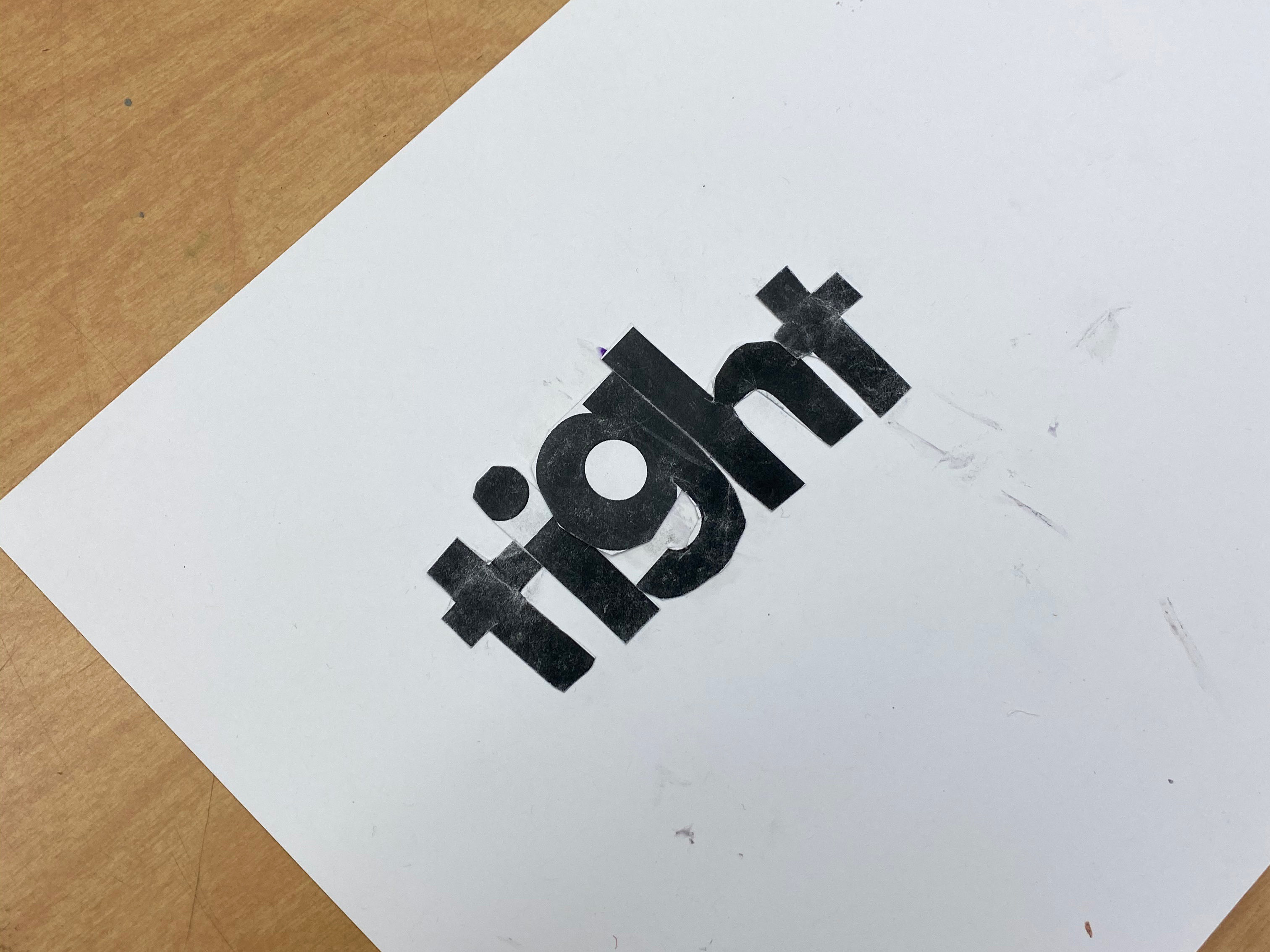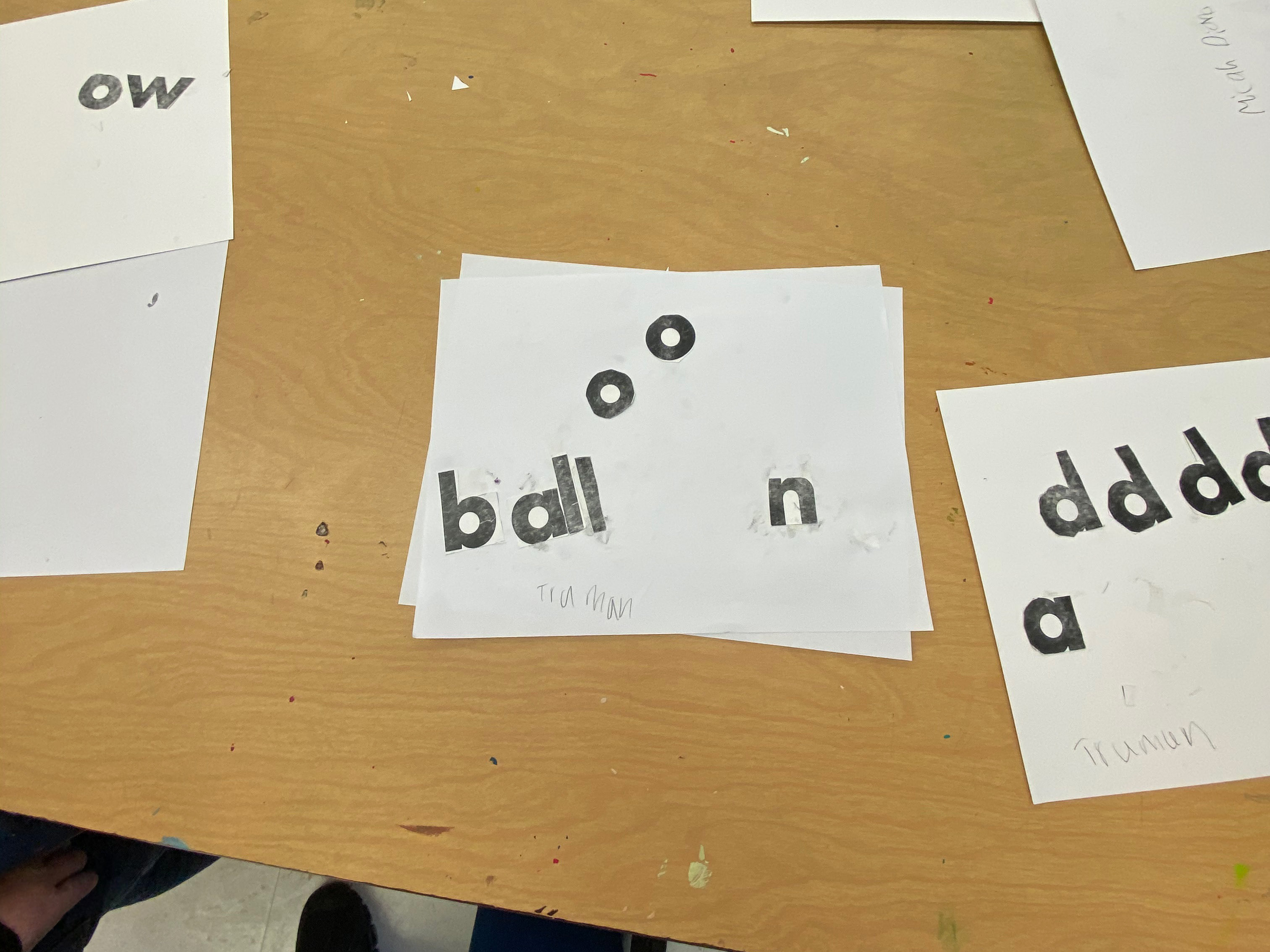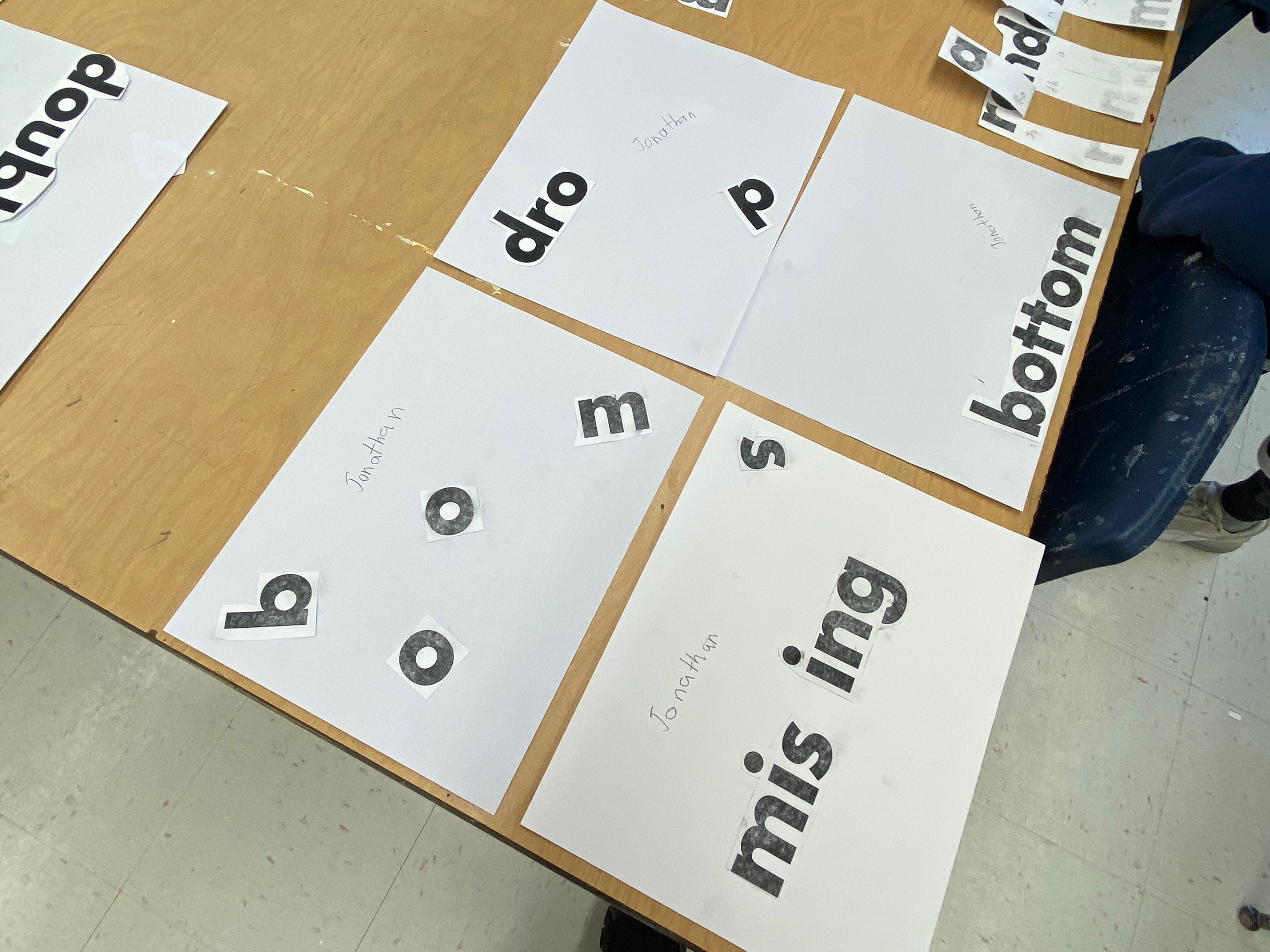 You Might be interested in: