4 MIN READ – The Department of Cultural Affairs and Special Events (DCASE) is pleased to announce two new contemporary art exhibits featuring the work of five Chicago artists opening this winter at the Chicago Cultural Center.
---
The Chicago Cultural Center is open daily 10 a.m.-5 p.m. Exhibits include: "Jin Lee: Views & Scenes" and "An Instrument in the Shape of a Woman." Other programs include Robert Colescott exhibition-related talks, building tours, Welcome Center and Learning Lab events, shopping at BUDDY and more. Plan your visit at ChicagoCulturalCenter.org.
"Jin Lee: Views & Scenes" (March 5 – August 7, 2022; Chicago Rooms) is a one-person exhibition by Chicago photographer Jin Lee featuring a series of photographs that closely examine landscapes and built environments around Chicago. The exhibit brings together four bodies of work: "Train Views" — images made during the artist's weekly two-hour Amtrak commute between Chicago and Bloomington/Normal; "Great Water" — views of Lake Michigan taken from a single location on the South Side of Chicago; "Salt Mountains" — images of piles and mounds of salt and dirt found on storage sites around the city; and "Weeds" — a collection of portraits of wild plants that grow in alleys and empty lots in a neighborhood.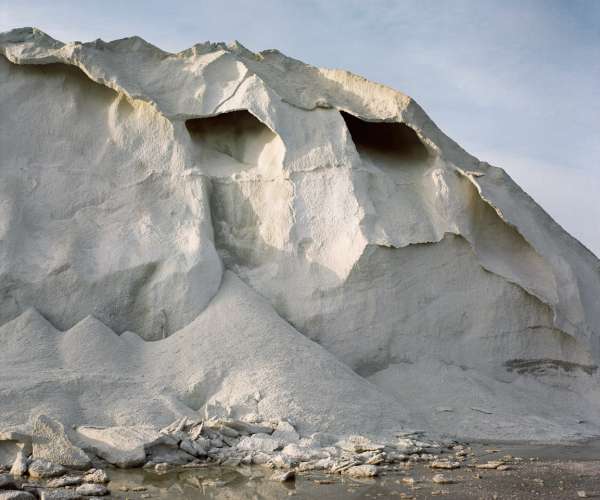 With brilliant color and provocative forms, the artists in "An Instrument in the Shape of a Woman" (February 26 – September 4, 2022; Michigan Avenue Galleries) — an exhibition by Leslie Baum, Diana Christiansen and Selina Trepp with Annie Morse — suggest an alternate universe, at once familiar and surreal, seen through the prism of their invention. Echoes of landscape, still life and psychological portraiture reside in resolutely abstract works.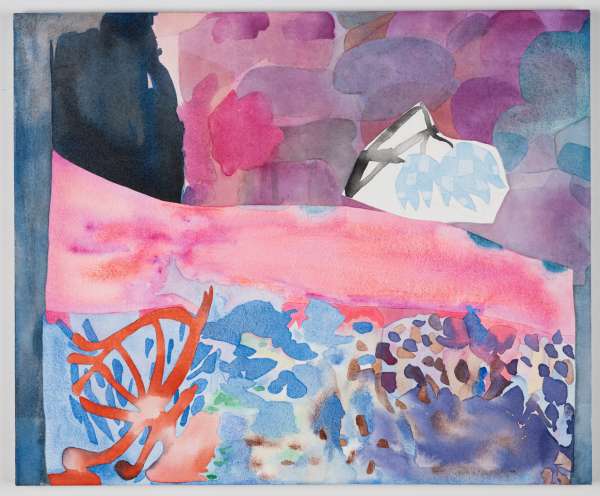 Continuing exhibitions include "Art and Race Matters: The Career of Robert Colescott" (through May 29, 2022; Exhibit Hall), the first comprehensive retrospective of one of America's most compelling and provocative artists, organized by the Contemporary Arts Center (Cincinnati, OH) and made possible by the Terra Foundation for American Art; "Successful Failures: 30 Years of Lumpens, radical media makers and cultural entrepreneurs building communities of the future" organized by Public Media Institute and friends (through February 6, 2022; Michigan Avenue Galleries); "The Great Chicago Fire in Focus" (ongoing; Landmarks Gallery) — part of a citywide commemoration of the 150th anniversary of the Great Chicago Fire; and "All Together Now: Sound x Design" (through April 3, 2022) across the street at the Design Museum of Chicago at Expo 72 (72 E. Randolph St., DesignChicago.org).
In his large-scale paintings, Robert Colescott (1925-2009) confronted deeply embedded cultural hierarchies involving race, gender and social inequality in America with fearless wit and irony. "Art and Race Matters: The Career of Robert Colescott" brings together 55 paintings and works on paper spanning 50 years of Colescott's prolific career.
Advisory: This exhibition contains mature content including nudity — and uses the language of visual and verbal stereotype to critique and expose racism and sexism in American culture.
EXHIBITION-RELATED PROGRAMS:
Robert Colescott exhibition programming at the Chicago Cultural Center includes Gallery Talks with Daniel Schulman, DCASE Director of Visual Arts, from 12:15–1 p.m. on Wednesdays, February 16 and April 13.
Additionally, "It's the satire that kills the serpent, you know…": Robert Colescott and the Art of Racial Irony on Thursday, February 17 from 7–8:30 p.m. will be a virtual conversation with Richard J. Powell of Duke University, Jefferson Pinder of the School of the Art Institute of Chicago and Tina Post of the University of Chicago. ASL interpretation will be provided. For more information, visit ChicagoCulturalCenter.org.
Watch for additional programming this spring including a talk by Robert Colescott exhibition curator Lowery Stokes Simsin April.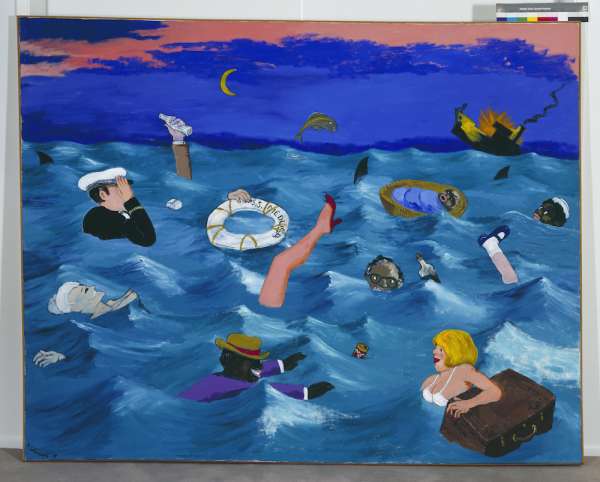 OTHER PROGRAMS:
Chicago Cultural Center Building Tours are offered on Thursdays and Fridays at 1:15 p.m., space is limited. These free tours are led by volunteer docents and begin in the Welcome Center. (This tour is also available in both English and Spanish on-demand on your own device via the QR code printed in our Visitors Guide.)
Welcome Center programming includes "CULTURE SNAPS" featuring creative people, places and things from across Chicago — including a Global Girls Inc. video during February; a talk by famed pothole mosaic artist Bachor — "How I became Chicago's street artist (Literally.)" — on Saturday, March 5 at 2 p.m.; BandWith Chicago's Dance Team celebrating the 2022 #YearofChicagoDance on Saturday, March 19 at 2 p.m.; and Levar Hoard of B_Line art corridor in April TBA. Details at ChicagoCulturalCenter.org.
Learning Lab programming includes the "Meet an Artist" series on the 2nd and 4th Friday and Saturday of the month at 12–2 p.m. — featuring painter, muralist and hip-hop artist Damon Lamar Reed in March and April; and artist, teacher and cultural worker William Estrada in May and June. Additionally, "Streamable" in-person, livestreamed (and recorded) programs are geared for students, but open to everyone — on Thursday, March 3 exploring the Chicago Cultural Center's "RushMore" mural by Kerry James Marshall with Damon Lamar Reed and Ian Weaver; on Thursday, March 31 discussing the exhibition "An Instrument in the Shape of a Woman" with Ann Morse; on Tuesday, April 19 discussing the "Screenhouse" structure in Millennium Park with Edra Soto (10am in Spanish, 1pm in English); and on Tuesday, May 10 with Christine Tarkowski exploring her Millennium Park installation, "When we call the Earth…" Details at ChicagoCulturalCenter.org.
Visit BUDDY (Hi-Buddy.org) at the Chicago Cultural Center (78 E. Washington St., current store hours Tuesday – Saturday from 11 a.m.–5 p.m.) to support more than 200 local artists and small manufacturers selling Chicago-made art, objects and more. Buddy, a project of Public Media Institute in collaboration with DCASE, is "a shop, a hub for making connections between friends we have and those we have yet to meet."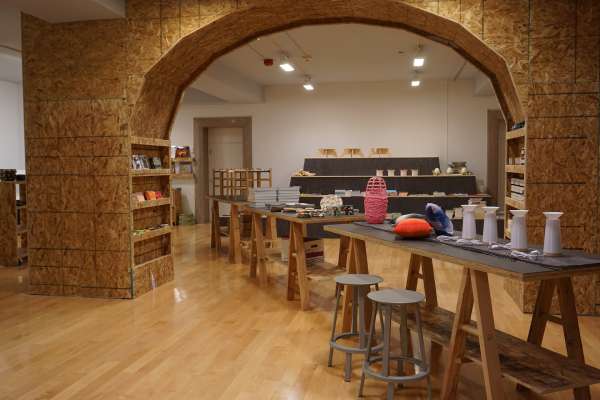 You Might Be Interested In: