6 MIN READ – The Chicago Architecture Biennial announced key features of school and family programming for the 2021 edition, The Available City, expanding the reach of the citywide event through direct and consistent engagement with Chicago's youth.
---
The Biennial is free and open to the public beginning Friday, September 17. It will be on view at sites and in locations throughout the city, activated through in-person and online programming through December 18, 2021.
More than 80 contributors from around the world
The projects in The Available City will bring ideas for collective spaces to life through built projects, exhibitions, essays, workshops, and programs that activate neighborhood sites in ways that will engage and enhance the community experience. These explorations include:

Site-specific architectural projects: 15 of the Biennial's commissioned projects are installations on public and private lots located in Chicago's neighborhoods of North Lawndale, Bronzeville, Woodlawn, Englewood, Pilsen, and the South Loop. For many of these projects, Artistic Director David Brown engaged mission-driven community organizations or groups across the city, pairing them with an architect whose practice he believed was aligned with the organization's intentions for a space, expanding upon the work these organizations were already doing to engage their community. Examples of site-specific projects include:
Two projects on the Westside Association for Community Action (WACA) Playlot, Bell Park, were the outcome of a community workshop facilitated by Open Architecture Chicago and Freedom House with David Brown to envision the transformation of a vacant 15-block stretch under the Chicago Transit Authority Pink Line train. One of the projects in Bell Park comprises a central architectural installation designed to mimic the look and feel of the blow-up bounce houses that are staples of block parties around the country by Studio Barnes (Miami, FL), in collaboration with Shawhin Roudbari (Boulder, CO) and MAS Context (Chicago, IL); the other is an architectural-scale urban painting by Outpost Office (Columbus, OH) on the ground of the lot, which is produced with GPS-guided robots ordinarily used to paint temporary sports fields.
On 63rd between University and Woodlawn in the Woodlawn neighborhood of Chicago, Matri-Archi(tecture) will present Reflecting Our (Global) South Side, which creates a circular outdoor meeting space with canopies and seating to provides shade and shelter for congregation, referencing the rich value of radial community planning, historically designed by communities in Sub-Saharan Africa.
At the former Overton Elementary School in Bronzeville, which is the site of the Overton Incubator for entrepreneurship in business, technology and design, The Open Workshop (San Francisco, CA and Toronto, Canada) will present The Center Won't Hold, an outdoor meeting space for the community defined by a series of movable curtains that can easily transform the space. The project will serve various different
purposes and accommodate various styles of gatherings, signifying the evolving practices and values of commoning.
Exhibition-based explorations: The 2021 edition of The Available City is accompanied by two exhibitions, one located in an unused storefront space at the Bronzeville Artist Lofts, and the other at the Graham Foundation. The works at both venues amplify ideas and concepts of The Available City.
The Graham Foundation exhibition includes projects by Christophe Hutin Architecture (Bordeaux, France), Drawing Architecture Studio (Beijing, China), Departamento del Distrito (Mexico City, Mexico), El Cielo (Mexico City, Mexico), Enlace Arquitectura + Ciudad Laboratorio (Caracas, Venezuela), fala (Porto, Portugal), and RIFF Studio (New York, NY). Work by Plan Comun (Paris, France), RIFF Studio (New York, NY, SHAU (Bandung, Indonesia), and Urban American City (New York, NY) is exhibited at the Bronzeville Artist Lofts.
Essays, programs, and workshops: The Biennial also commissioned essays, programs, and workshops that enact The Available City's improvisational framework, building a pathway for an ongoing, community-driven urban design that directly engages neighborhoods and communities. Essay contributors include Jill Desimini (Cambridge, MA, Harvard University), Elleza Kelley (New Haven, CT, Yale University), Stefan Gruber (Pittsburgh, PA, Carnegie Mellon University), Rayna Razmilic (Santiago, Chile), Alexander Eisenschmidt (Chicago, IL, UIC), StudioAPT (Ann Arbor, MI, University of Michigan), and Ana Miljački (Boston, MA, MIT),among others.
For the full list of contributors, click here. For brief descriptions of the projects included in this year's edition, click here.
Programs and activation weekends throughout the course of the Biennial
Programming is a central piece of each edition of the Biennial and continues to be an essential cornerstone of this year's program. This edition, site-specific installations will be programmed across dedicated Activation Weekends between September 17 and October 31. Each Activation Weekend features a different group of neighborhoods to highlight the Biennial's installation sites to present programs including conversations, performances, and workshops.
Programs are developed in partnership and in collaboration with community organizations including neighborhood organizations, schools, local residents, and the global architects who are contributors to the Biennial. Highlights include a series presented by Xfinity featuring a performance by Norman W. Long at the Chicago Cultural Center, a program in partnership with Grow Greater Englewood called TYrone Talks, and a film screening at Overton Elementary School in partnership with the Chicago International Film Festival. After October 31, 2021, programs will continue through the end of the year across virtual platforms and in-person in accordance with COVID/Health guidelines.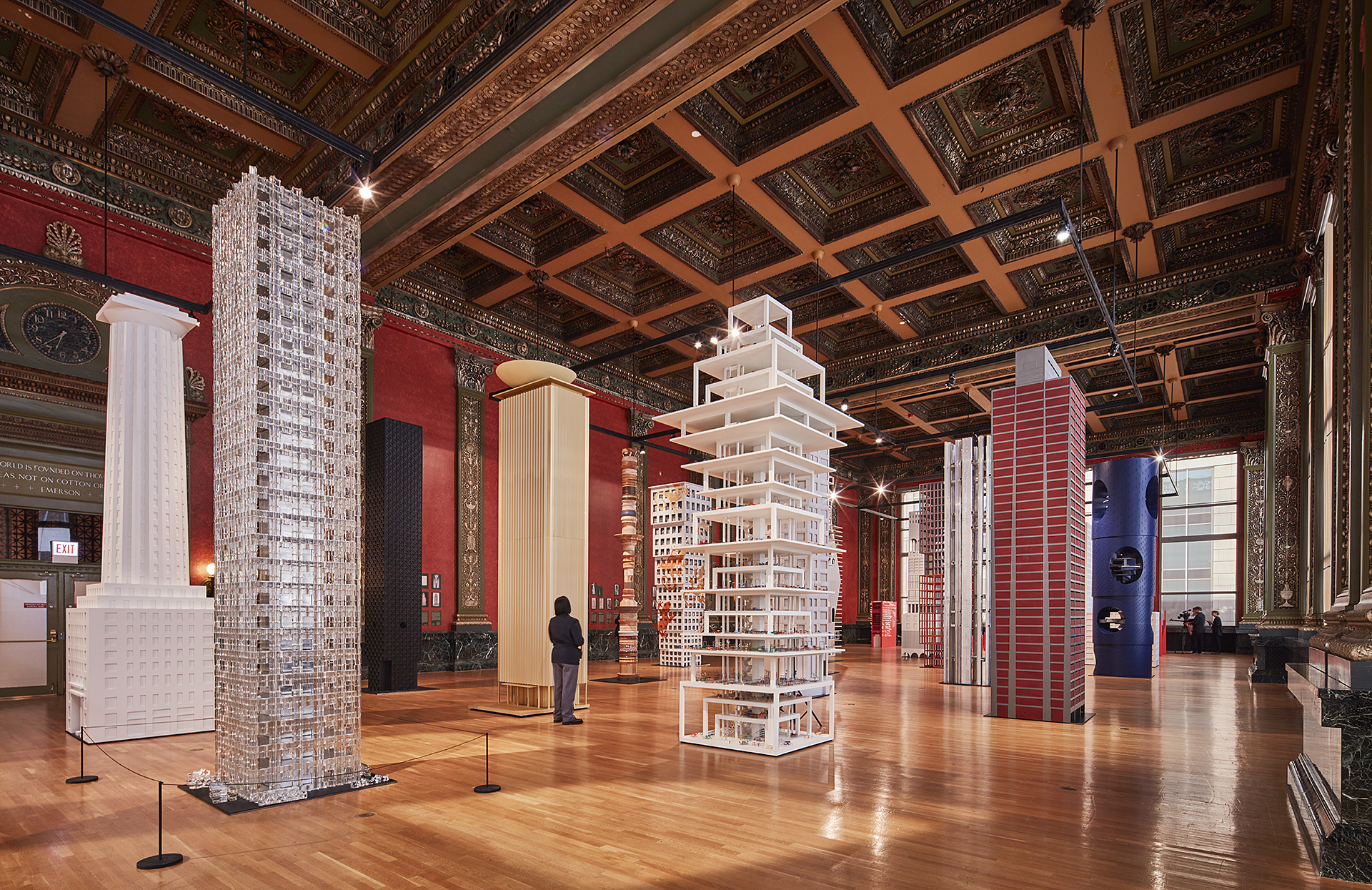 Additionally, the Biennial's virtual program series, InDialogue, presents a new conversation every Tuesday, bringing together cultural leadership from around the world to highlight a diverse perspective and further engagement with topics related to The Available City. This year, CAB is partnering with organizations including the Association of Architecture Organizations, Chicago Architecture Center, Southern California Institute of Architecture (SCI-Arc), Exhibit Columbus, the Graham Foundation, and the Art Institute of Chicago to name a few.

For details on the InDialogue series and individual activation weekends please visit the CAB's website and program calendar that will be consistently updated here.
Over 100 Civic, Educational, and Cultural Partners Throughout the City
Operating in tandem with the Biennial's central programing, more than 100 city-wide cultural partners will present programming inspired by the themes of The Available City. The programs organized by cultural partners—ranging from exhibitions to installations to lectures to performances and more—bring additional perspectives to the conversation to ensure the Biennial is inclusive and ever-changing in a diverse range of settings, venues, and communities.
Highlights include the opening of a mini-golf course by Douglass 18, a project led by the Lincoln Park Zoo, which was redesigned with a theme of bird conservation; an outdoor pavilion designed by architecture firm Skidmore Owings and Merrill (SOM) in partnership with the University of Michigan's Taubman College of Architecture and Urban Planning utilizing robotic fabrication techniques for Epic Academy in South Shore, Chicago; and the first exhibition in Studio Gang's new Wicker Park gallery space, exploring the Studio's collaboration with apparel manufacturing workers co-op Blue Tin Production to transform a vacant former post
office in Chicago Lawn into a new production headquarters and community hub. Additionally, Chicago's Department of Cultural Affairs and Special Events (DCASE) is supporting public art and site-specific cultural programs led by the Artists-In-Residence in four INVEST South/West communities. For a full list of Biennial partners, click here.
Inspired by the community-based, collaborative approach and themes of sustainability and equity central to the 2021 edition, school and family programs prioritize active engagement towards a deeper understanding of the built environment as it relates to the spaces where young people live and learn. CAB's free youth programming focuses on supporting educators and students of all ages in envisioning architecture and design as tools for change through engagement both in their classrooms and in their communities.
CAB's youth learning and engagement efforts support the development and participation of strong youth voices in critical conversations about how architecture and design shape our lives. CAB's youth learning and engagement aims to facilitate meaningful and ongoing engagements, encourage connections between learners' lived experiences and Biennial content, reach students from populations historically underrepresented in architecture, and provide opportunities for co-learning across generations and disciplines.
In 2021, youth learning and engagement at CAB will be closely tied to the current edition theme, The Available City, which presents a new approach to urban design that connects community residents and designers to collaboratively envision transformative possibilities for vacant urban spaces. Programming will provide opportunities for engagement with key issues faced by young people in their daily lives through the lens of architecture, design, and urbanism. Additionally, young people are playing a role in the development of Biennial sites across the city as part of The Available City's community-based, multigenerational model of collaborative design.
This Fall, CAB will offer a wide range of programming designed to support young people in building skills in architecture and design, but also in team work, relationship building, community engagement, and problem solving. CAB programs also invite families and other community members to work alongside young people and design professionals to address relevant issues. CAB 2021 youth learning and engagement programs include:
More than 20 creative youth studios will run across Chicago from September through December 1. Youth Studios will include youth-led tours, workshops, and design-build projects led by partners including Territory NFP, BUILD, and 6018North.
A series of Youth Studios presented by Allstate and in partnership with the Design Museum of Chicago will focus on developing graphic installations to be displayed in spaces around the city.
Family-friendly activities hosted at CAB project and community partner sites will engage families with young children in hands-on activities. A series of virtual, interactive programs for family audiences created by Chicago Mobile Makers and Could Be Architecture will be released biweekly online beginning in September.
An engaging and interactive virtual field trip experience will be available through the platform Streamable as well as on the CAB website. Field trips for grades 2-12 will take students on a tour of several The Available City sites, prompt questions and conversation, and encourage participants to think about how they can shape their communities.
Curriculum Toolkit and Teacher Trainings
A standards-aligned curriculum resource for grades 2-12 will provide both classroom teachers as well as out-of-school educators and caregivers with resources and activities to bring architecture and design learning to students. The toolkit will be supplemented by a series of facilitated teacher trainings.
CAB's first Youth Council will kick off this year with a session running October through December. The Fall session will focus on meeting design professionals and city stakeholders, working on collaborative projects with real-world outcomes, and helping build the structure of CAB's Youth Council for the future.
In addition, bp America will return as the lead sponsor for the bp Student Ideas Competition. The fall competition will launch on September 20 and will be closely aligned with the 2021 edition. CAB's student competitions for middle and high school students across Chicagoland and Northwest Indiana encourage exploration of the built environment through design, the humanities, visual and performing arts, and STEM fields. Winning entries will be displayed for CAB audiences and honored with prizes at an awards ceremony in December.
Additional details about programming, including the prompt for the Fall 2021 bp Student Ideas Competition, will be announced in the coming weeks. Visit Chicago Architecture Biennial for a continuously updated list of Chicago Architecture Biennial opportunities for youth, families, and educators.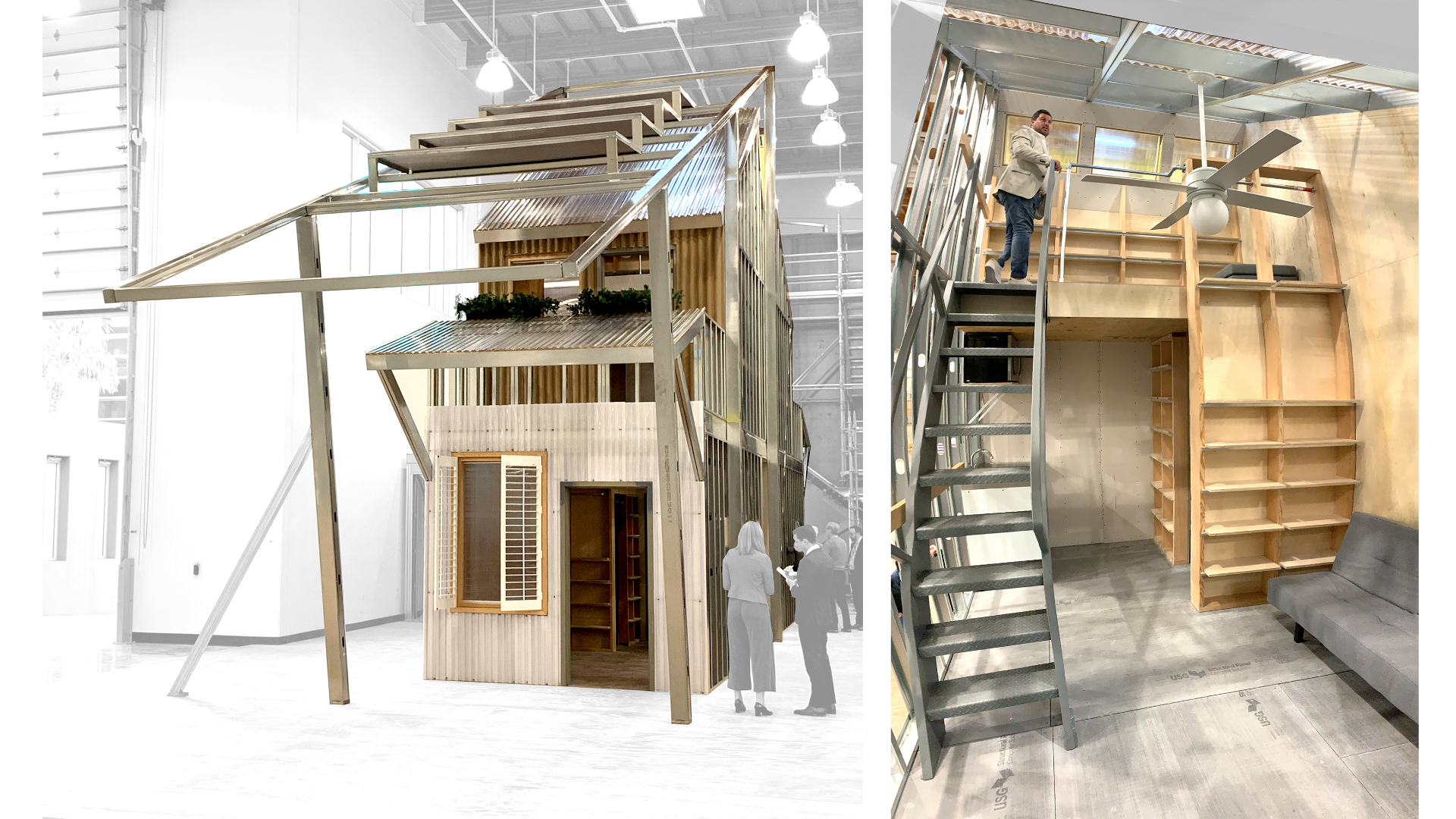 You Might Be Interested In: