6 MIN READ – Whether you're looking for a skyline view, a swanky venue, modern or traditional buildings; the Chicago Loop has it all. The city's architecture is intertwined with the natural beauty of the the lake or gardens. So take a trip around the Loop and find the best wedding venues in Chicago to tie the knot.
---
Ready to say "I do?" Kimpton Gray Hotel creates a wedding package that will be the icing on the cake. They delight in devising new and creative ways to treat you on your special day, so contact them to find out how they can make your nuptials even more magical.
Packages offer a unique experience customized for you. Le Petit Marriage is a French wedding package where you can venture to France while still in Chicago. Your Day Your Way includes a wedding specialist to customize your wedding. Virtual Vows offers options from live streaming to audio enhancement and videography so that your special day is captured forever. Their Room Blocks promo allows you to book a block of rooms for your friends and family at the Gray. The Wedding Décor package is a partnership with HMR Designs to create stunning décor that takes the stress out of arrangements, so you can focus on what matters most. Beyond the Aisle package includes rehearsal dinner, late night eats, and farewell brunches all to keep the party going beyond just the ceremony and reception. Learn more.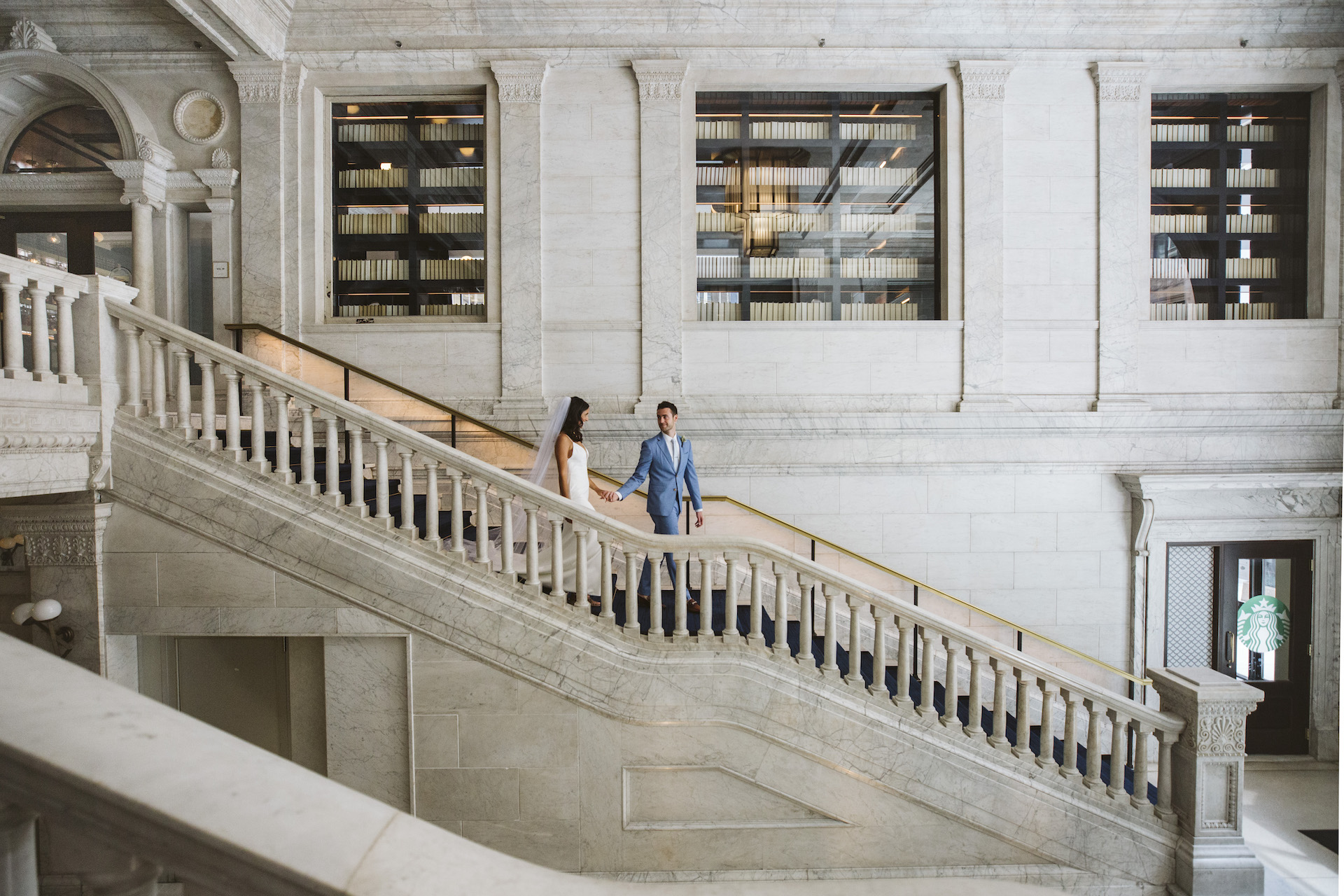 Elevate your expectations with a dash of contemporary elegance for weddings of all sizes and styles. From florals to floor plans the Renaissance Chicago Downtown Hotel will partner with you to create an unforgettable event. Whether you prefer a traditional or modern wedding, their certified wedding professionals understand all the details that go into your special day. Their culinary team will craft mouthwatering dishes that will leave you and your guests wanting more.
Their recently renovated event spaces provide spacious options with gorgeous design accents, elegant chandeliers, floor to ceiling windows, and stunning views of the city. The Explore Ballroom has a perfect panoramic view of downtown Chicago. Their Grand Ballroom boasts over 10,000 square feet, providing the perfect backdrop for your first dance. For a more intimate venue, the Looking Glass Ballroom is an ideal space to host everything from your reception to your brunch, complete with spectacular views of the Chicago River. Learn more.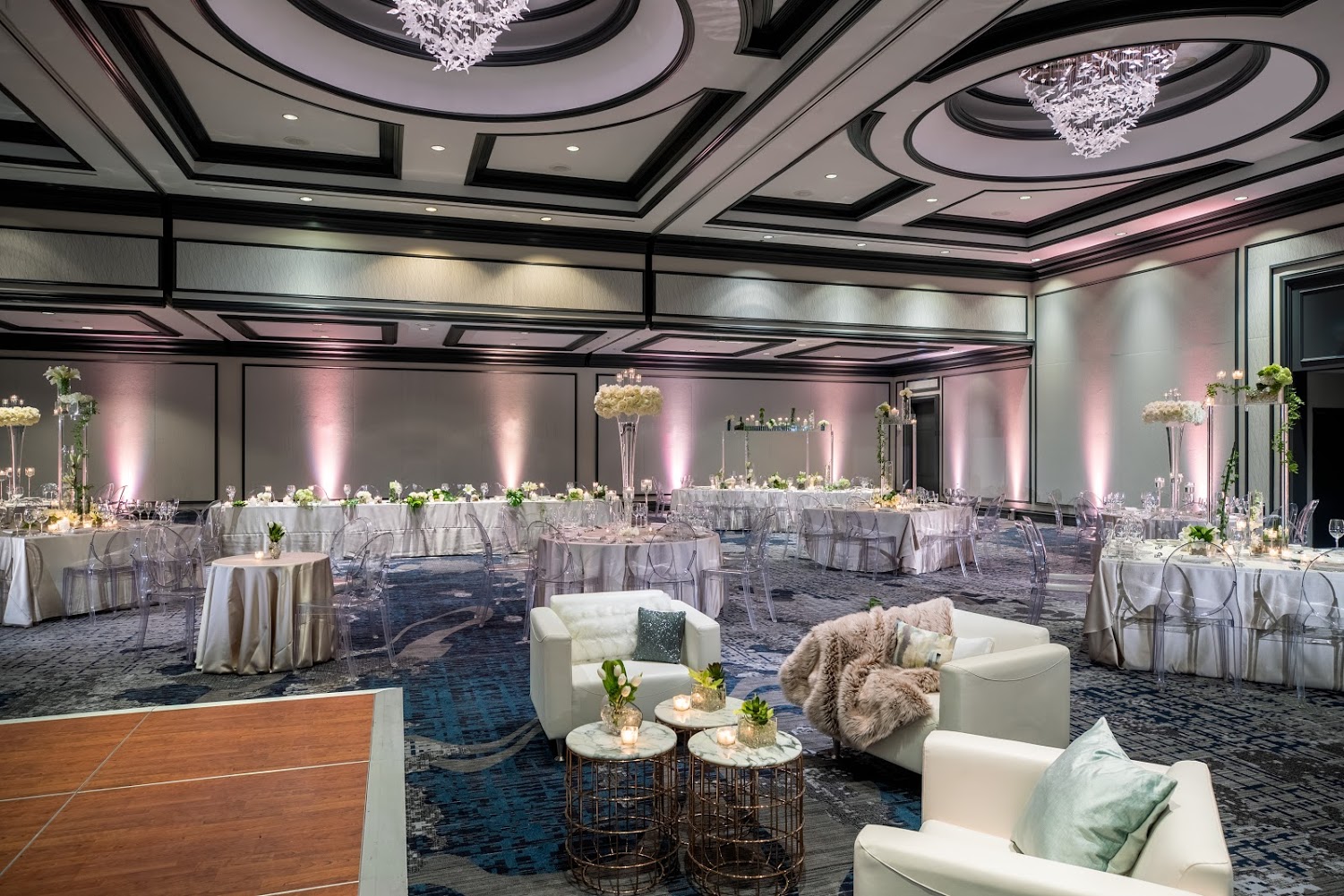 The Lyric Opera House is one of Chicago's historic landmarks and among the world's most beautiful buildings. The design is a hybrid of art nouveau and art deco, creating a majestic setting for weddings and bridal events. The theater, spacious back-of-house, lobby, and grand foyer are all available to rent for weddings and receptions. Four private dining rooms are also available for more intimate events, bridal showers, or wedding party suites. Learn more.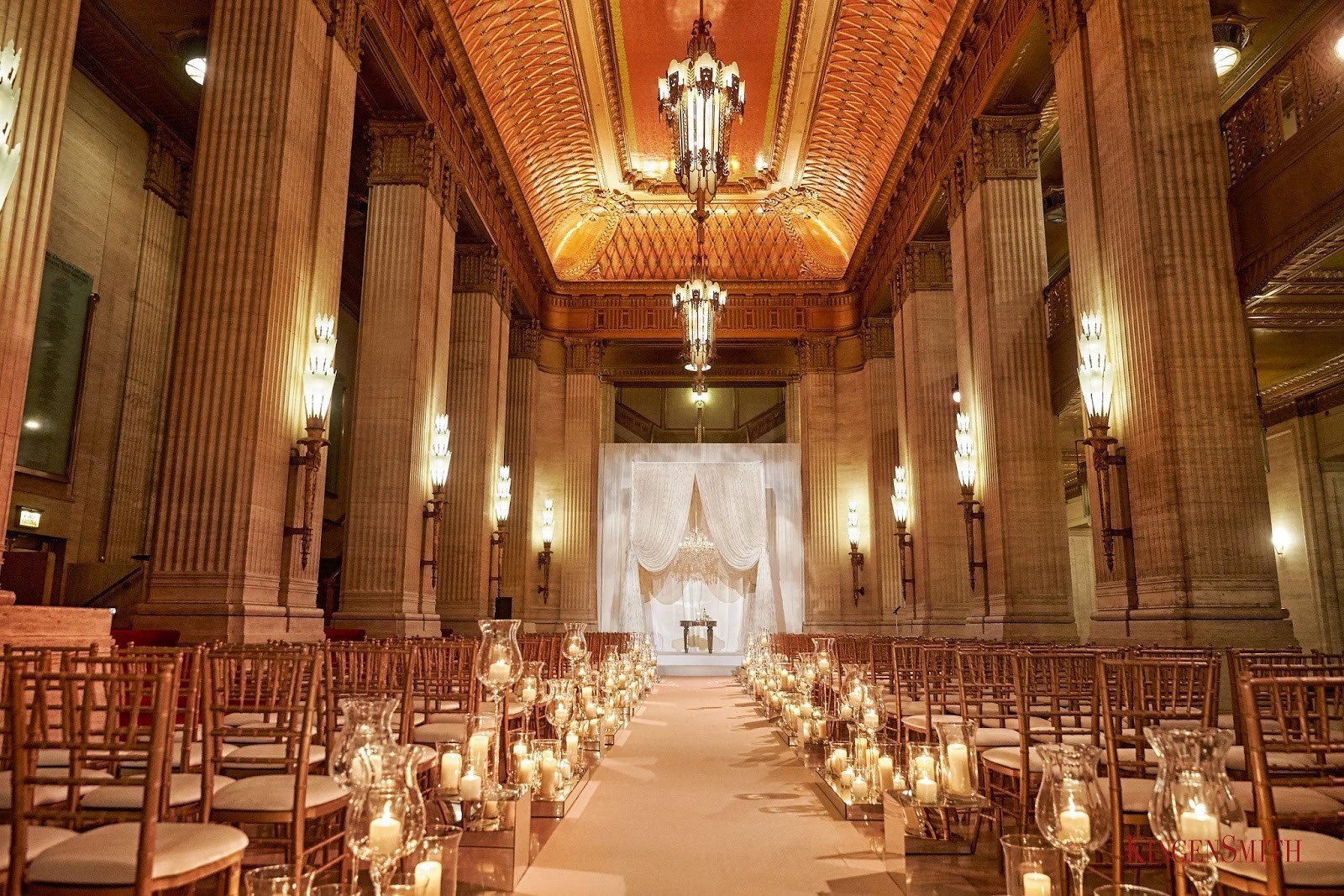 The Art Institute of Chicago has event spaces ranging from traditional to modern. As you go through the museum, the art offers a timeless experience. They host with endless options for your engagement party, rehearsal dinner, bridal shower, wedding ceremony, or reception. Learn more.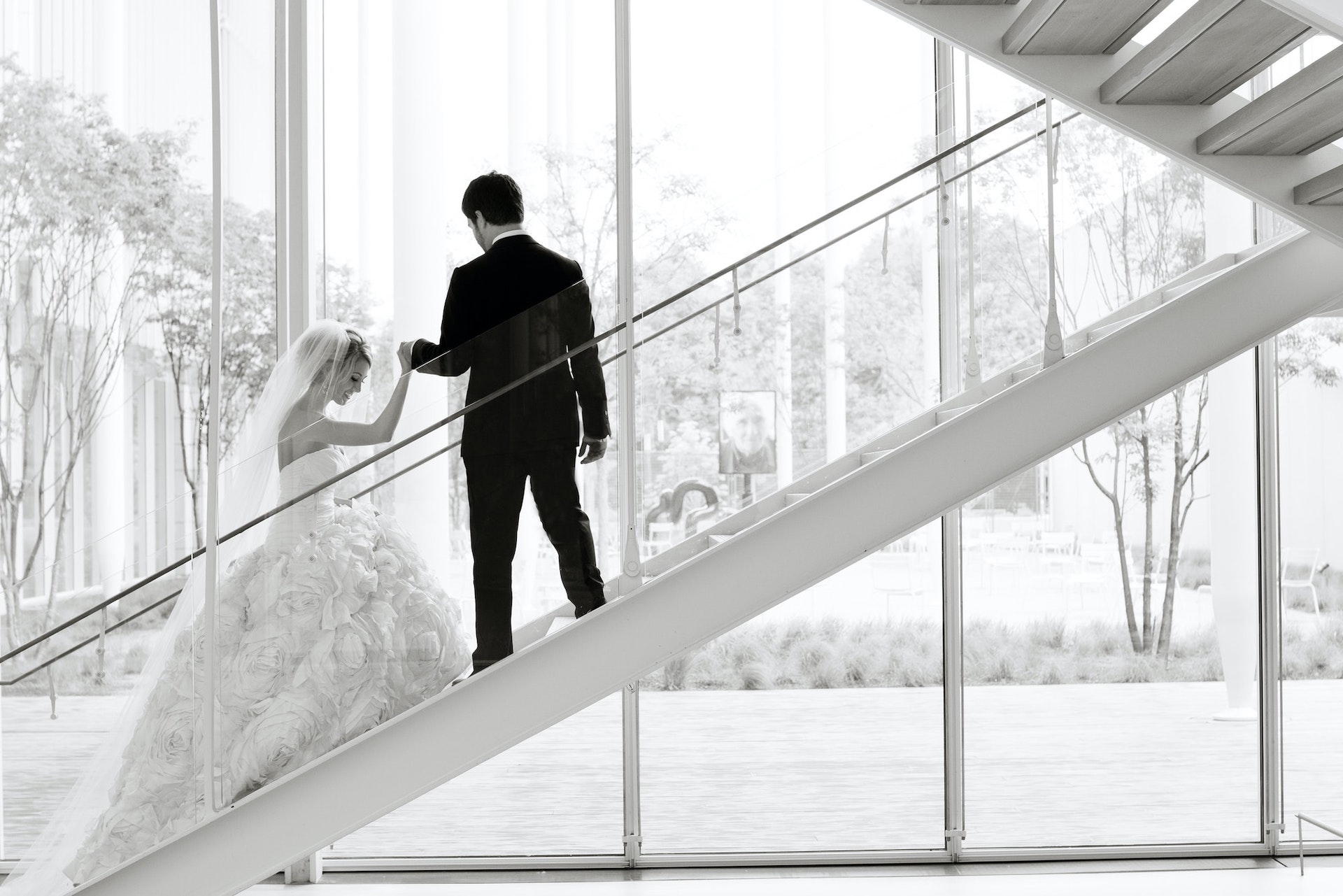 Weddings at The Joffrey Ballet can be customized according to your own specific style and catered to your needs. When your guests enter this famous Chicago tower, they will be in awe.The sleek modern lines along with an industrial elegance set the tone for a sophisticated celebration with your family and friends. The entire space is filled with windows so you and your guests can bask in the Chicago night light from any area of the room. Dine, dance, and toast to forever at the Joffrey Tower. Learn more.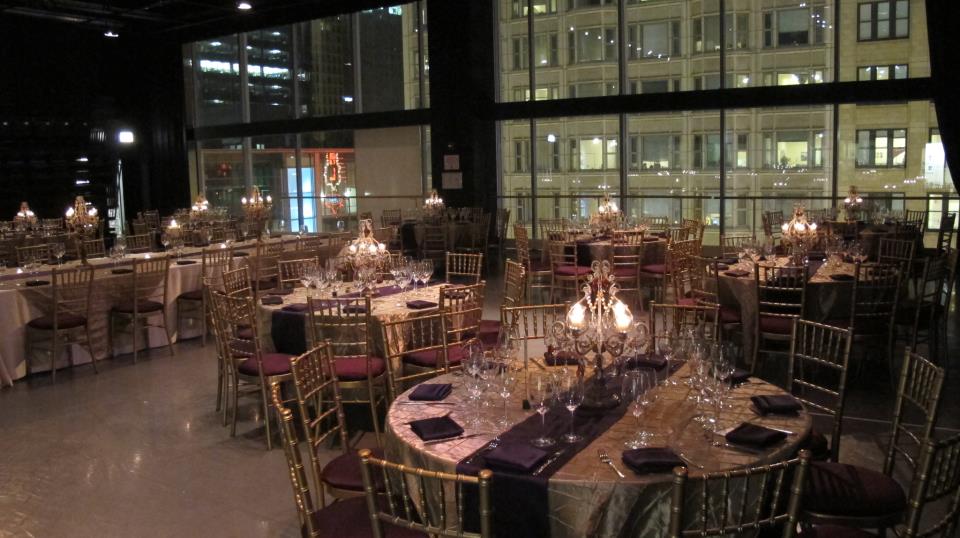 Experience the feeling of floating amidst spectacular 360-degree views of the Chicago skyline. Skydeck Chicago provides the perfect backdrop for your special day. Located inside the 99th floor of the famous Willis Tower, this stunning landmark features all the facilities that you need for a picture-perfect event. Learn more.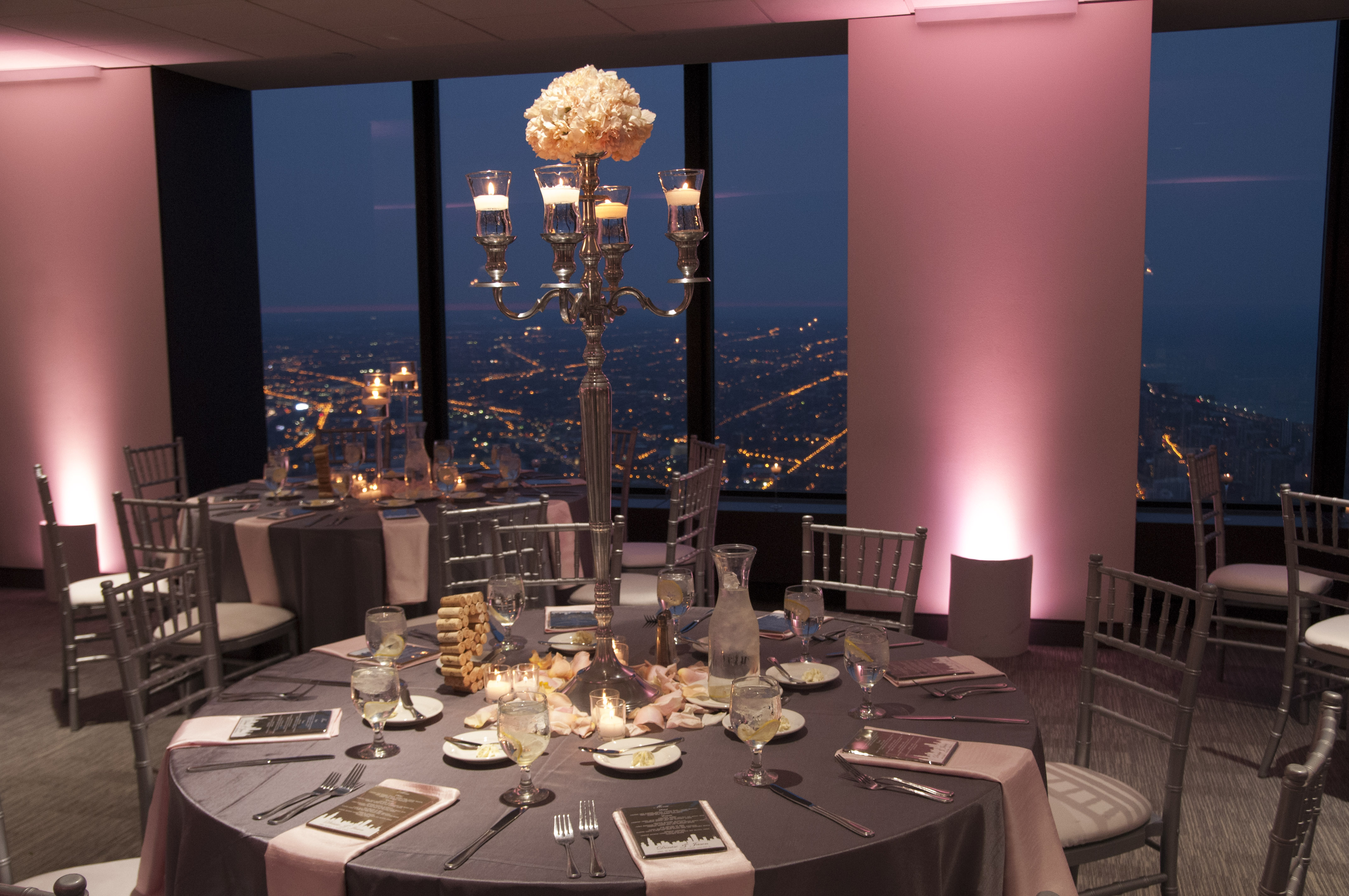 The Cancer Survivors' Garden at Maggie Daley Park is a hidden gem in the heart of Chicago. On the east side of the park, the garden captures views of Lake Michigan and the Field Museum.On the north end, two 40-foot-tall granite columns flank a large open metal pavilion. In the spring and summer, flowers grow around this area. The garden design is planned based on the symbolic process of healing. The three main garden rooms represent the three main states of healing: acceptance, support, and celebration. Learn more.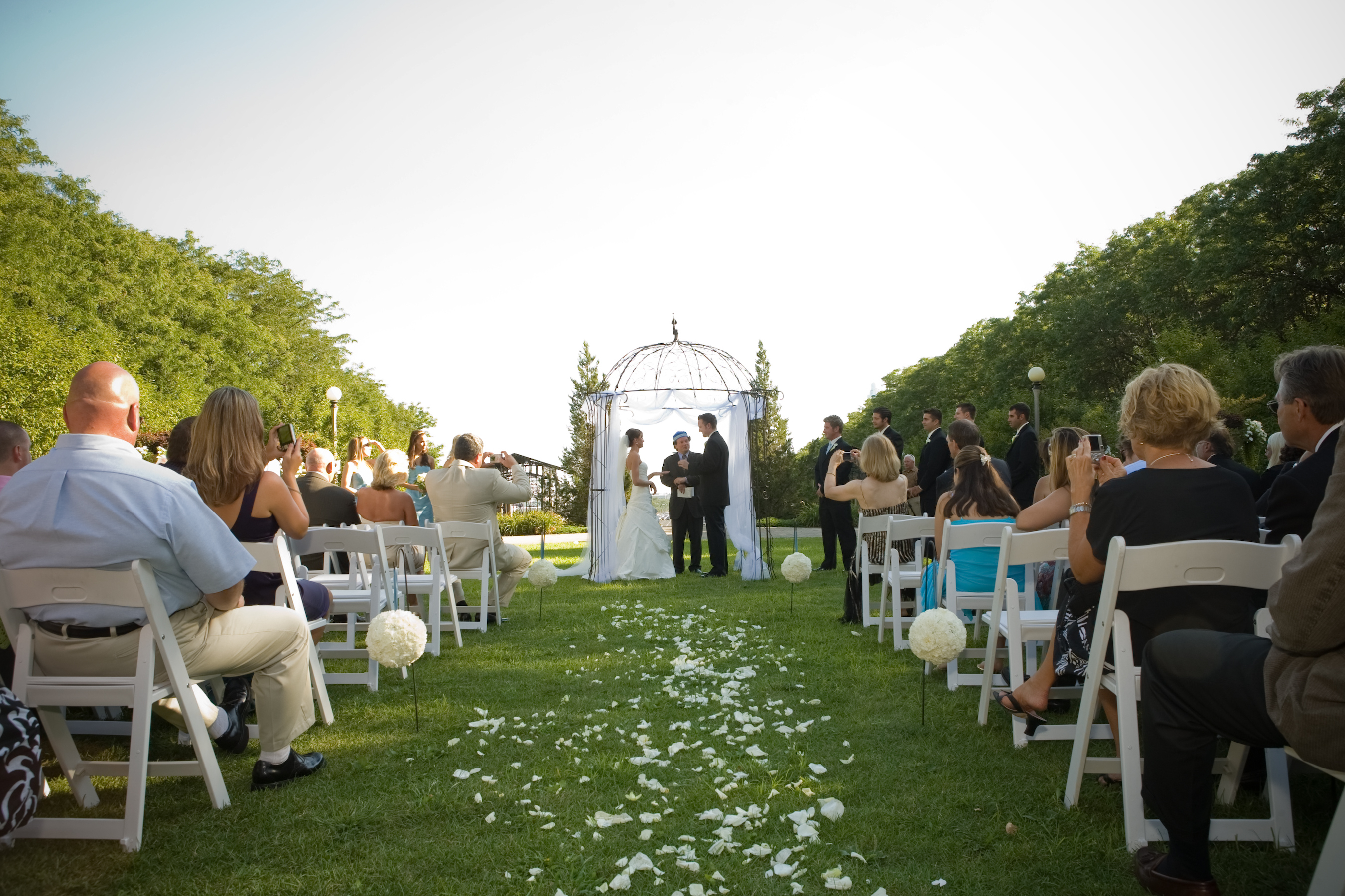 Your wedding isn't about one day; it's about the rest of your life together. You deserve more than just a typical catering service or banquet hall; you deserve nothing but the best. Morton's dedicated event planning professionals manage every last detail and work with you to create a romantic, classy, and intimate setting for any pre- or post-wedding celebration. And if Morton's is fortunate enough to host your wedding ceremony or reception, they'll exceed your expectations and ensure the big day is everything you hoped it would be, and more. Learn more.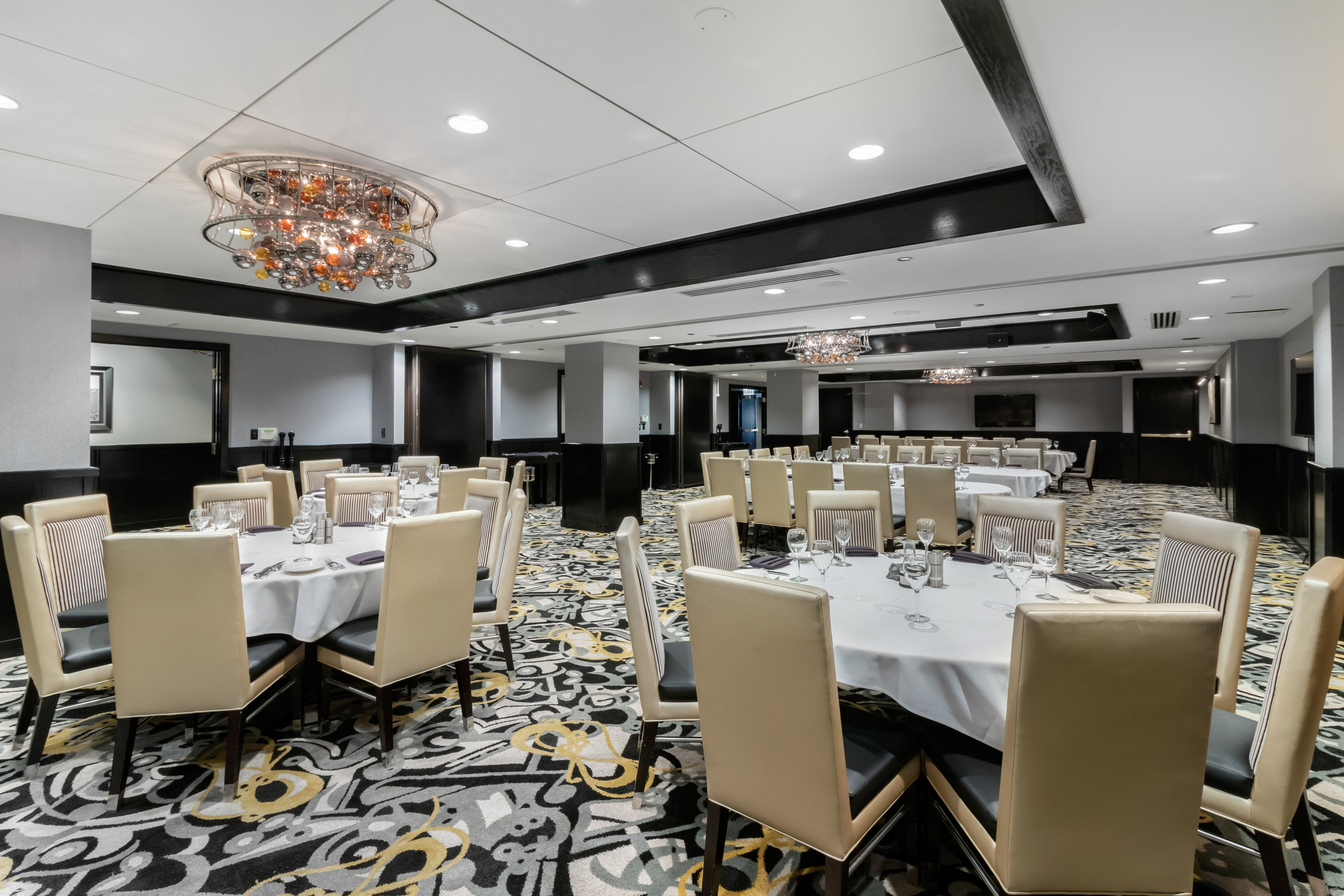 Impress your guests with chic guestrooms and an amazing location. Enjoy personalized service and creative event design that simplifies the planning process and frees you up to focus on your guests and prep for your big event. Their chic, modern design and energetic style will set the perfect mood. ​​Learn more.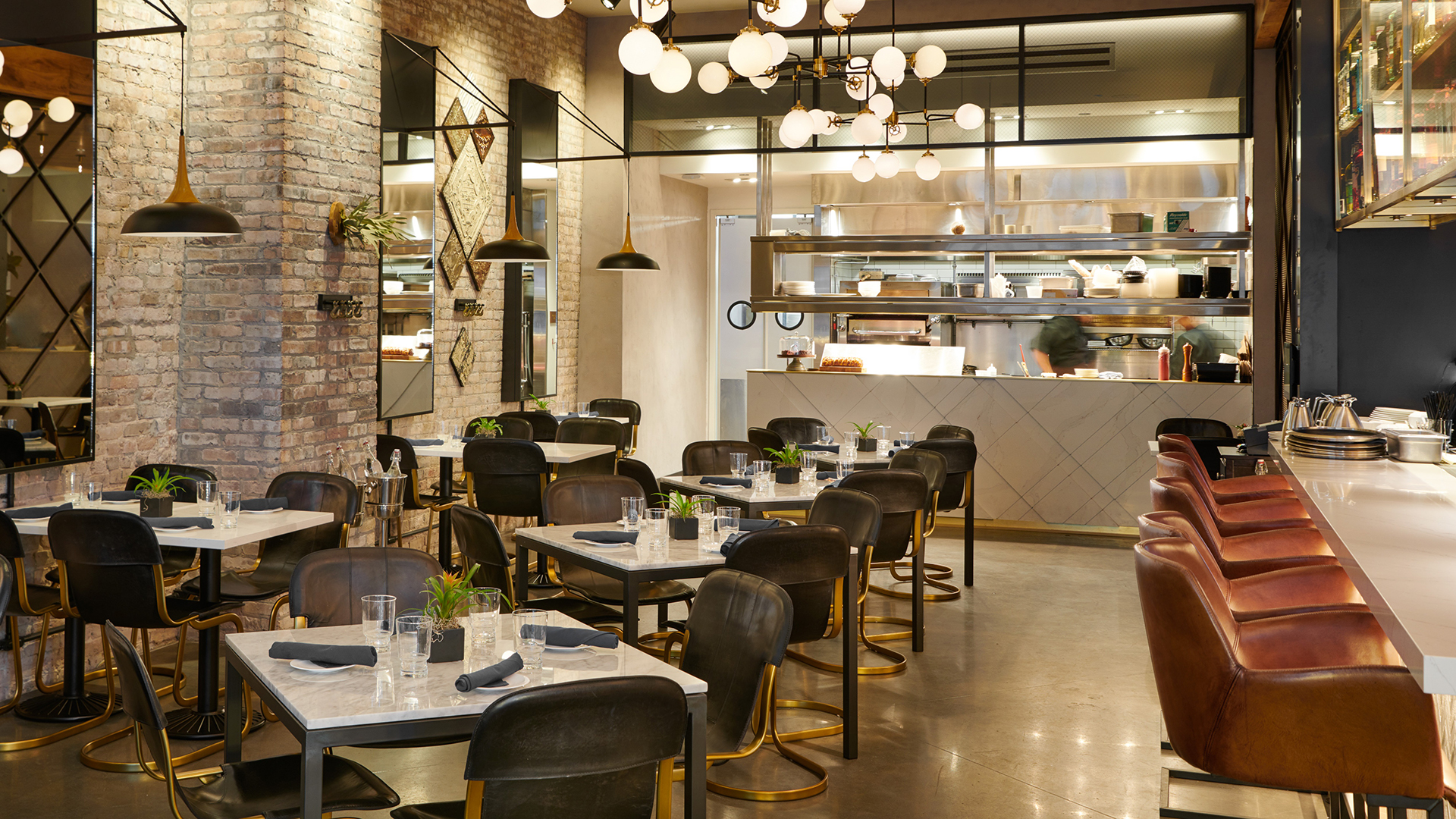 Everyone has a different idea of the perfect wedding – but with amazing interior spaces and unparalleled views of Chicago, you are guaranteed an incredible beginning at the LondonHouse Chicago. With three spaces to choose from, you'll find an experience that's perfect for you. With floor-to-ceiling windows, column-free event space, and stunning riverfront views, every inch of their Juliette Grand Ballroom is perfection. Whistler Ballroom features the more intimate, yet equally glamorous look of the hotel and is a great location for your wedding celebration. With a spectacular view and a private terrace, Étoile offers an incomparable setting for small weddings, rehearsal dinners, and brunches. Learn more.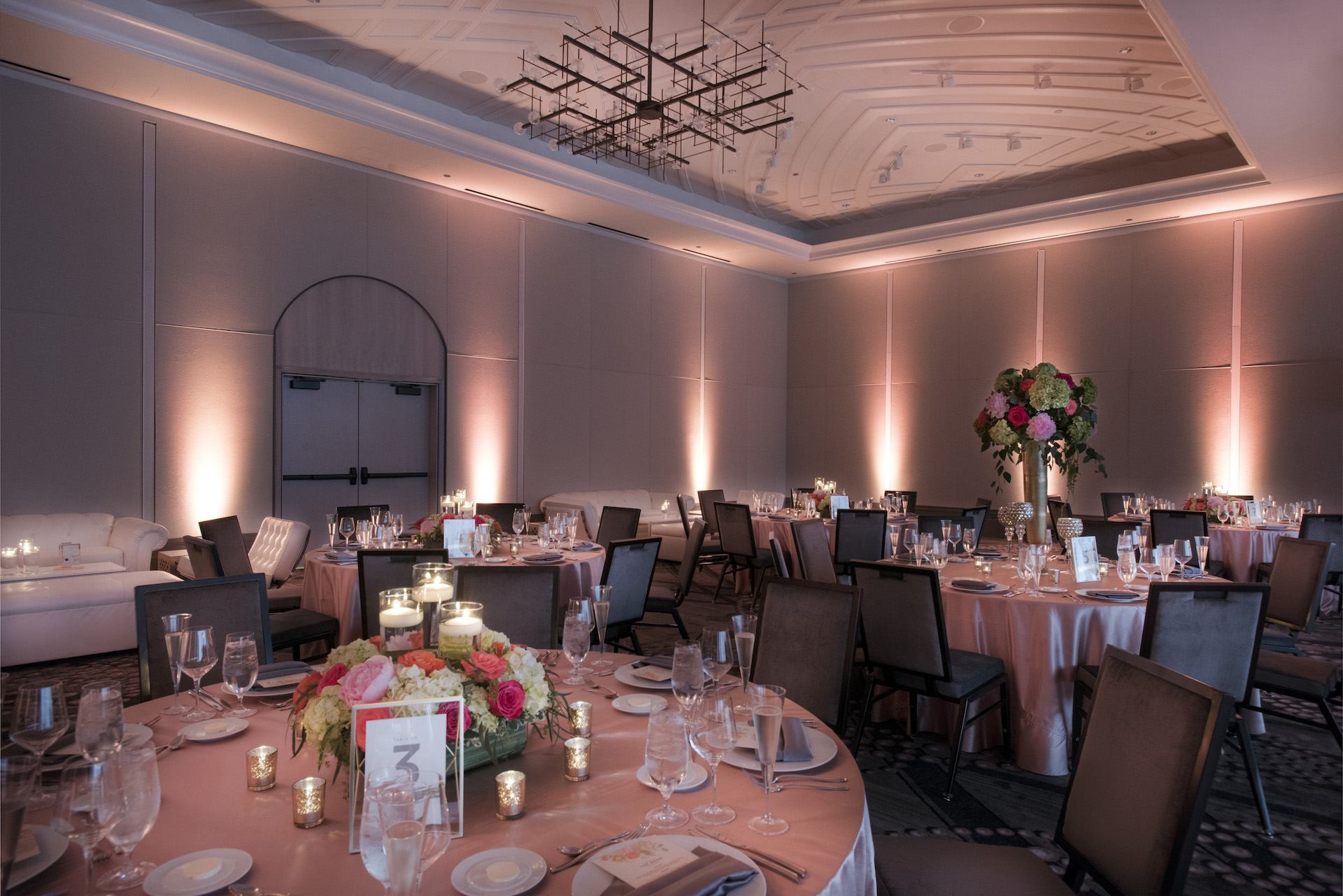 Located steps from the Chicago Theatre and Riverwalk, theWit is a scenic location for you and your guests to experience a Chicago wedding. During the ceremony you will walk down a long, candlelit aisle with floor to ceiling windows with all of your friends and family gathered together for your special day. The reception is the ultimate cocktail hour, including stunning city views, delicious culinary creations, and satiating cocktails. Learn more.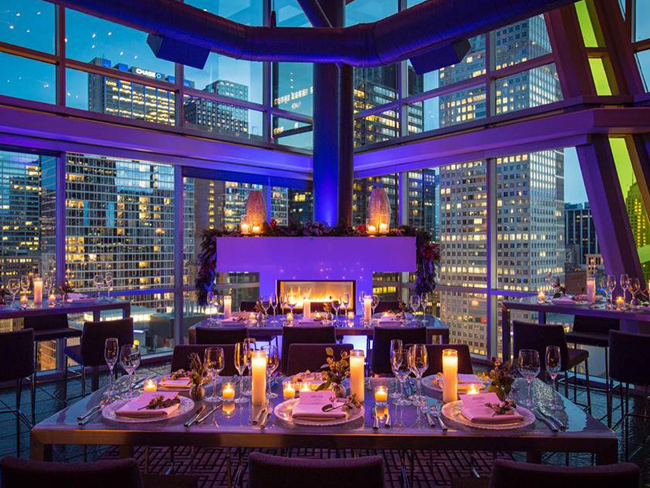 When you're planning a wedding, there are all sorts of check lists needed to make your way from great idea to great event. That's where Virgin Hotels come in—their people and spaces live to see your ideas shine. Whatever you can dream, they can deliver. Dynamic space is just as important as headspace, so Virgin Hotels offer the entire hotel for your wedding event. Learn more.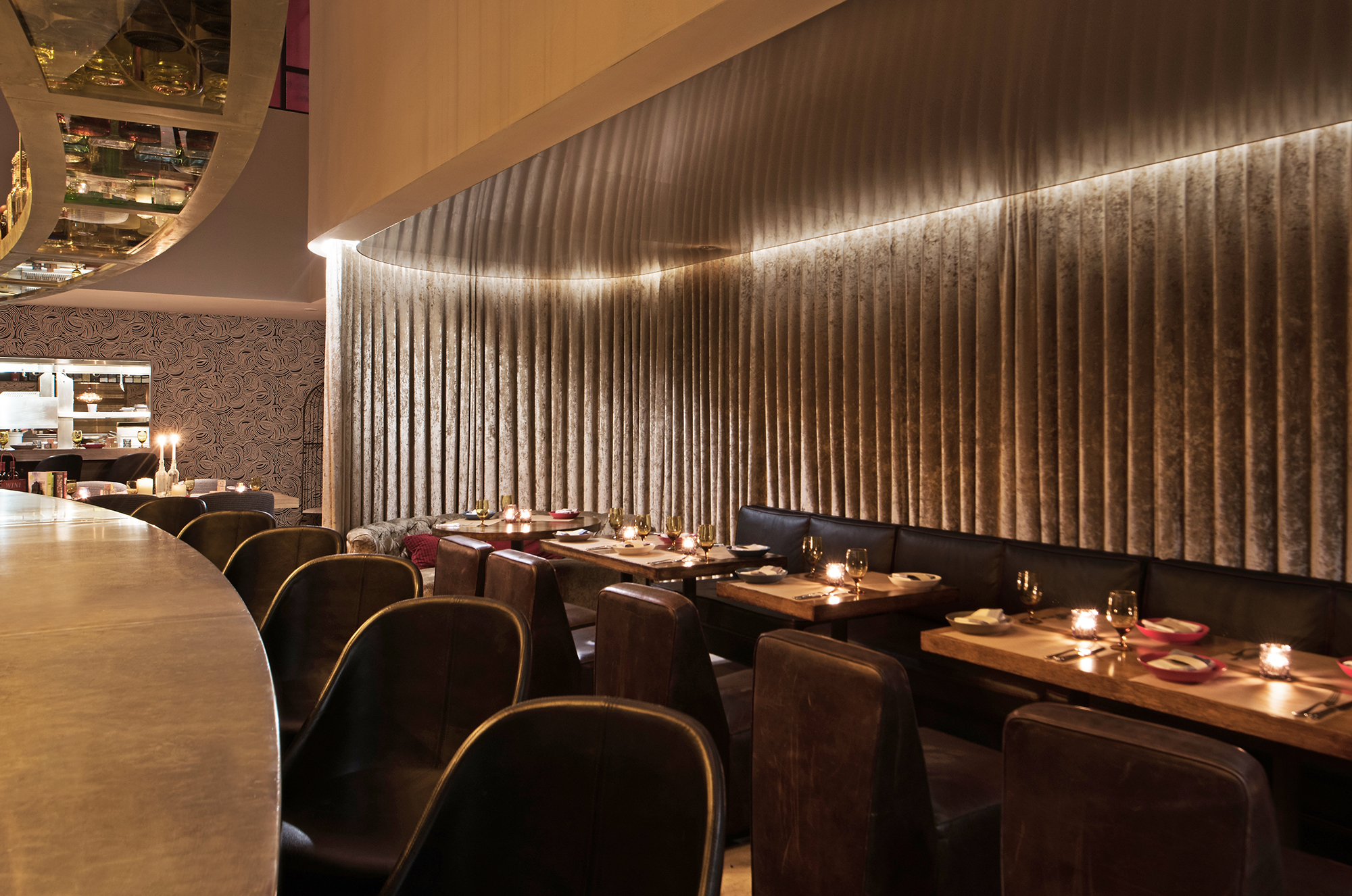 You might be interested in: