3 MIN READ – Before the COVID-19 pandemic hit, the Loop saw an unprecedented number of a new breed of food halls—ones with trendy, locally-owned restaurants and high interior design. Places like Revival Food Hall, Forum 55, Latinicity in Block 37, and Wells Street Market allowed the office worker lunchtime rush to find a variety of quality food options in one convenient location. And anyone who visited one of these food halls around noon on a weekday could attest that the model was very popular.
---
But the pandemic has changed all of that, with about 80 percent of office workers opting to work from home for over a year. Wells Street Market closed in September 2020, but these circumstances are making way for a new food trend: ghost kitchens.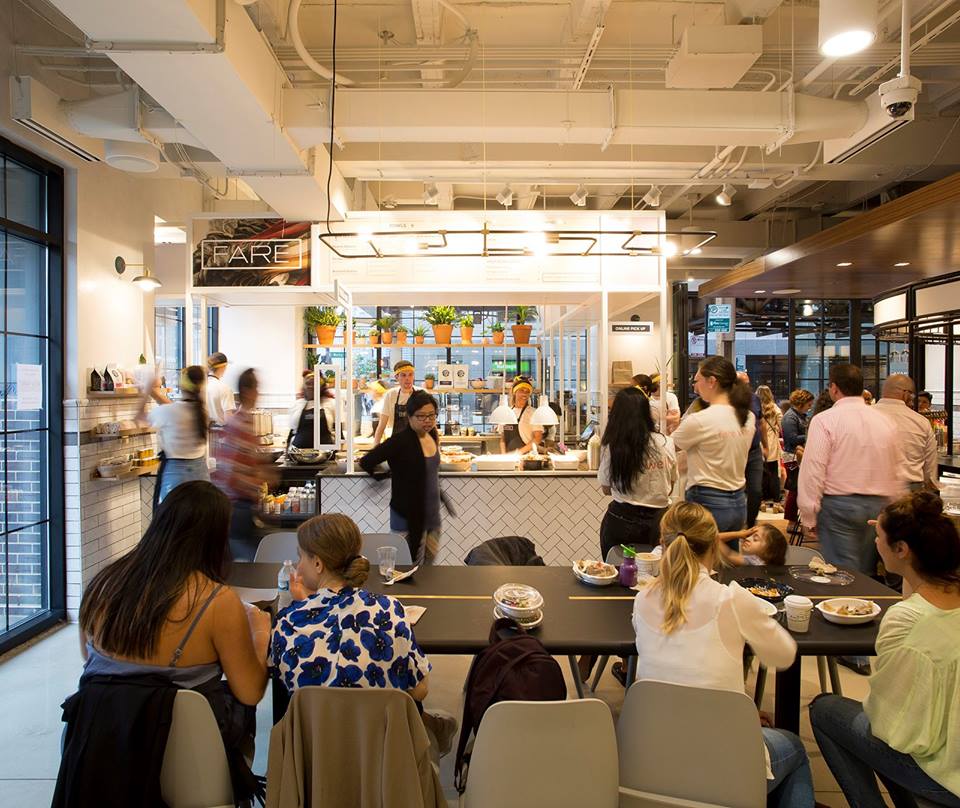 Kitchen United has taken over the Wells Street Market space at 205 W. Wacker Drive, the ghost kitchen's second Chicago location and first in the Loop. So far, Hawaiian Bros is available for delivery and pick-up, and Siri Express (an outpost of Siri Indian Restaurant on the Near West Side) is coming soon. Eventually Kitchen United will house 10 restaurant kitchens in one space.
But what is a ghost kitchen, and what does it mean for restaurants and for the Loop that this trend is picking up?
A ghost kitchen is a lot like a food hall, except it offers only delivery or pick-up rather than a dine-in option. This is beneficial for landlords and for restaurants; landlords get to lease a large space to a business like Kitchen United, which then subleases smaller spaces to restaurants. This allows restaurants who may not have the funds for a traditional storefront location in a neighborhood like the Loop to break into the market and establish brand recognition. It's a valuable test and could lead to bigger, long-term opportunities.
John Vance, Principal at Stone Real Estate, said ghost kitchens, especially in the Loop, are a direct result of the COVID-19 pandemic. Vance is the lead contributor in research and analysis for Stone Real Estate's annual Chicago Loop Retail Analysis, which provides an in-depth summary of retail vacancy and trends in the Loop and West Loop.
"What I have seen for the most part is that COVID didn't cause anything; COVID really accelerated what was already going on," Vance said. "But that's not the case with Wells Street Market. Because COVID took away all the density surrounding the food hall, it just wasn't going to work anymore. But there was great infrastructure there, and in the post-COVID environment, when office density returns, we're going to have a delivery station to then deliver to office buildings as well as the residential population in the Loop. Because this space was already built out, very low capital was invested, so to all involved it was worth giving it a go."
Ghost kitchens have popped up in other neighborhoods throughout Chicago to accommodate the rise in delivery and takeout. From 2017 to 2020, global revenue in the online food delivery segment nearly doubled, showing that behavior around food consumption is changing. But some neighborhoods in the city have discovered a real downside to this delivery model: increased traffic.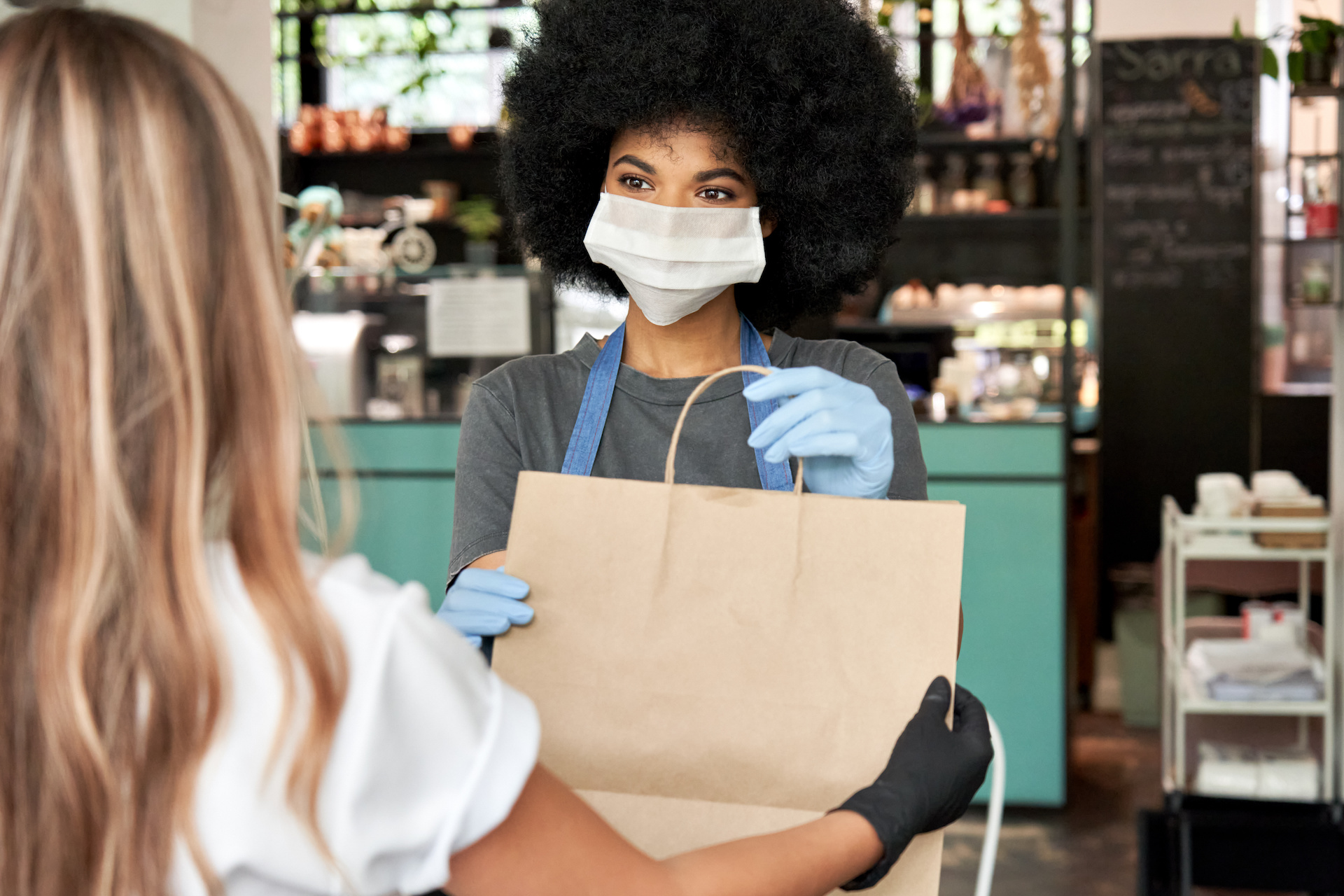 In a place like the Loop, with such high density, this can be mitigated by using bicycle delivery, or even people on foot—already a popular model downtown. And, of course, many workers will opt for takeout to enjoy an afternoon walk and change of scenery.
It will be interesting to see what happens to ghost kitchens as Chicago gets to the other side of the COVID-19 pandemic. Kitchen United has already said they plan to open indoor and outdoor seating at their Loop location. But for now, it's a business model that can sustain through the pandemic, and can bring local restaurants into valuable real estate.
You Might Be Interested In: